This post is part 2 of a 48 hours in Galway series. It begins with a stay at the Harbour Hotel and dinner at Dillisk on the docks – now I'm off to the Micil Distillery.

It's Monday morning, we've had the hotel breakfast and have a few work matters to take care of. Happily, the hotel is an ideal working spot and we're covered for a few hours.
Heading to Salthill
Having had a mosey around town across lunchtime (and maybe another quick one in Murphy's), we set about heading to Salthill to find the Oslo Bar.
Depending on the weather and good you are at walking, you could do Salthill from town in 20 to 30 minutes. Neither walking or the weather were in our side however.
Cue Mytaxi (nee Hailo) to the rescue and landing a cab within 90 seconds, four of us are whisked to the front door of Oslo to link up with the others.
We're heading to Oslo as at the rear is where you'll find Micil Distillery hanging out. Oslo is the 'home' of Galway Bay Brewery – but they've needed to expand, so Micil now occupies the microbrewery site there.
It should be noted that on their website, they (look like they) don't book tours for Sunday and Monday. However, a quick phone call earlier in the week and we were booked in for a 4pm tour.
Oslo Bar, Salthill
Landing at Oslo at 3.30pm, it would be rude not to try a local tipple with plenty available at the bar.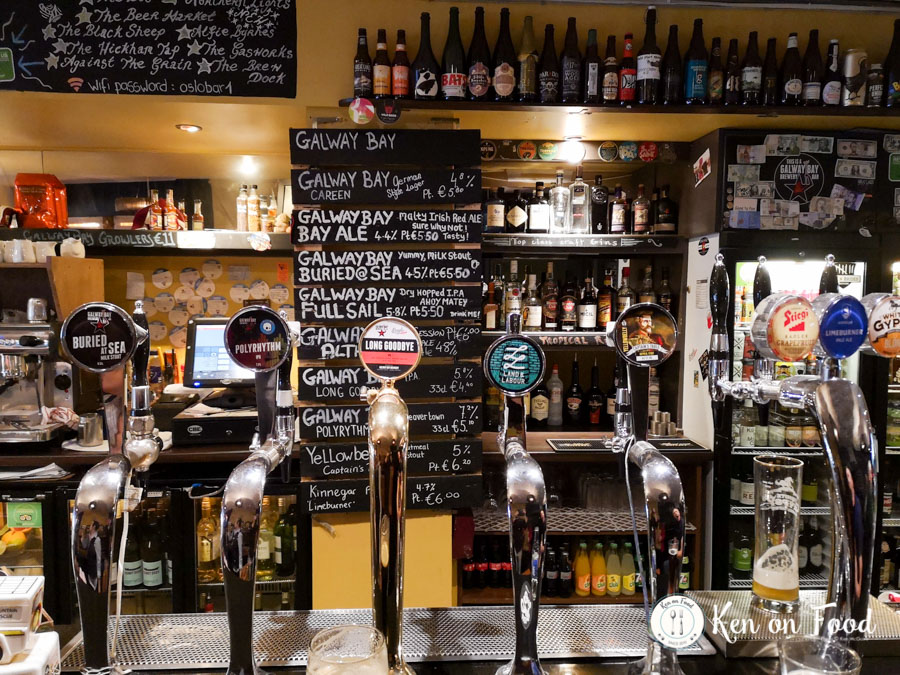 I don't know about you, but I'm having a pint of Galway Bay's Buried at Sea, a milk stout that's a little sweet and hits the spot on a wet day.
The fire is on and if there was no tour to get to, I'm sure you could rest the legs a while.
The chosen hour arrives and we head upstairs to the distillery.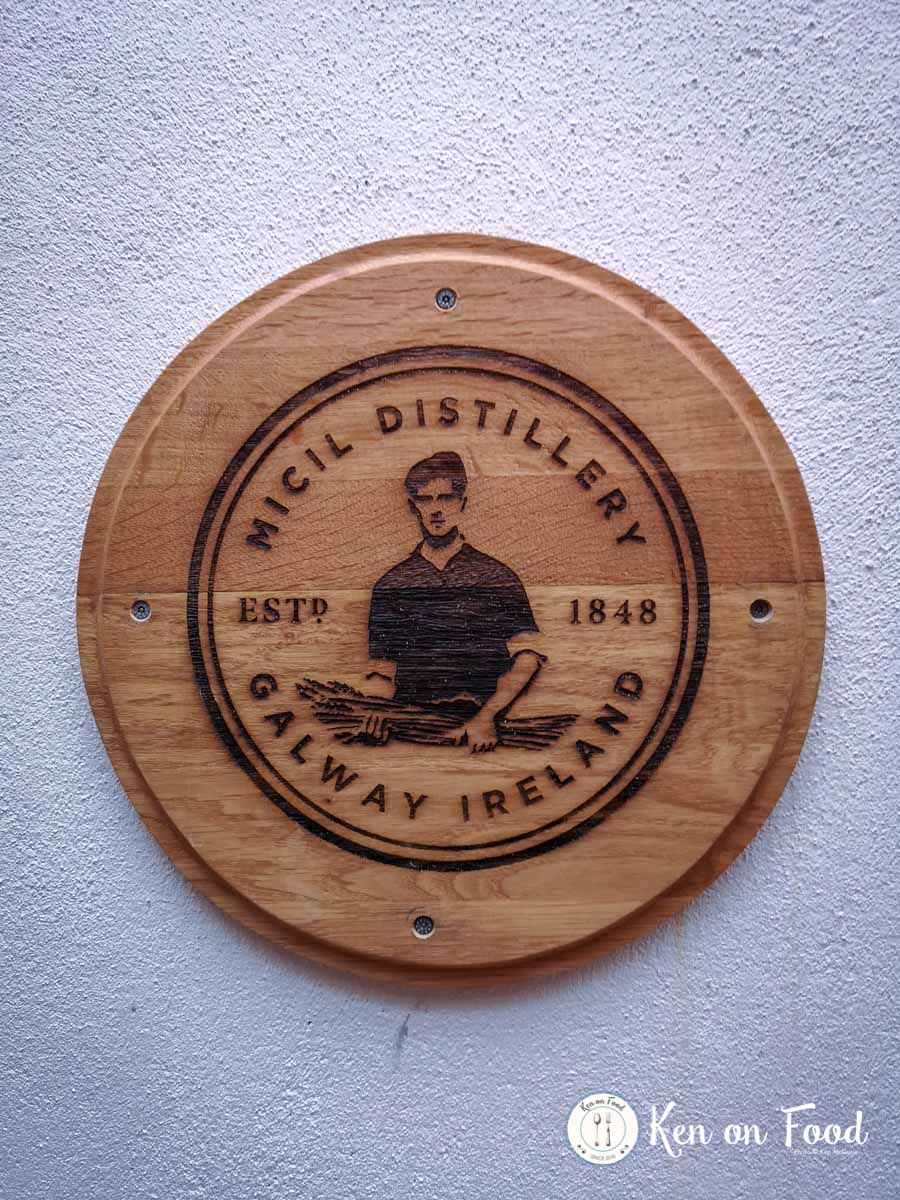 Enter Micil Distillery
Micil Distillery is Galway's first distillery to open its doors in over 100 years, and is headed up by Pádraic Ó Griallais, a 6th generation distiller passionately continuing a 150-year-old family tradition.
It's Pádraic who takes the tour, waxing lyrical on the ins and outs of their Micil gin, poitín and the science behind the distillation for over 90 minutes.
Possibly it's the last tour of the day, it's very relaxed and the conversation is flowing. The whole lot takes place in their recently opened (July 2018) experience centre.
With 6 of us from Kilkenny and Sligo, we're joined by couples from Australia, Canada and maybe Italy, all of whom spotted the listing on TripAdvisor.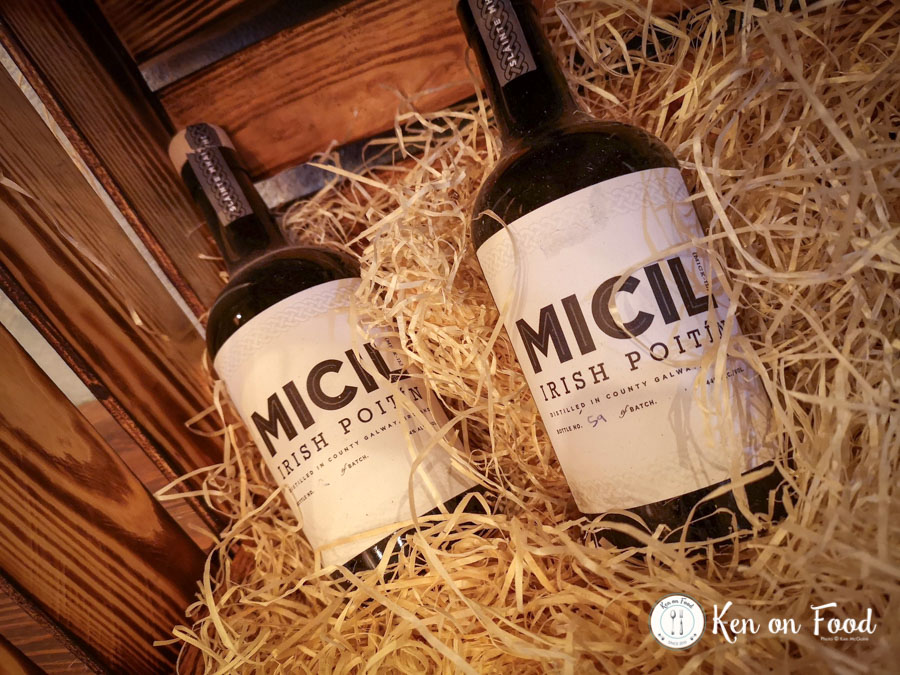 The brand bears the name of Pádraic's great-great-great grandfather Micil, so we're treated to tales of his background and the generations in between.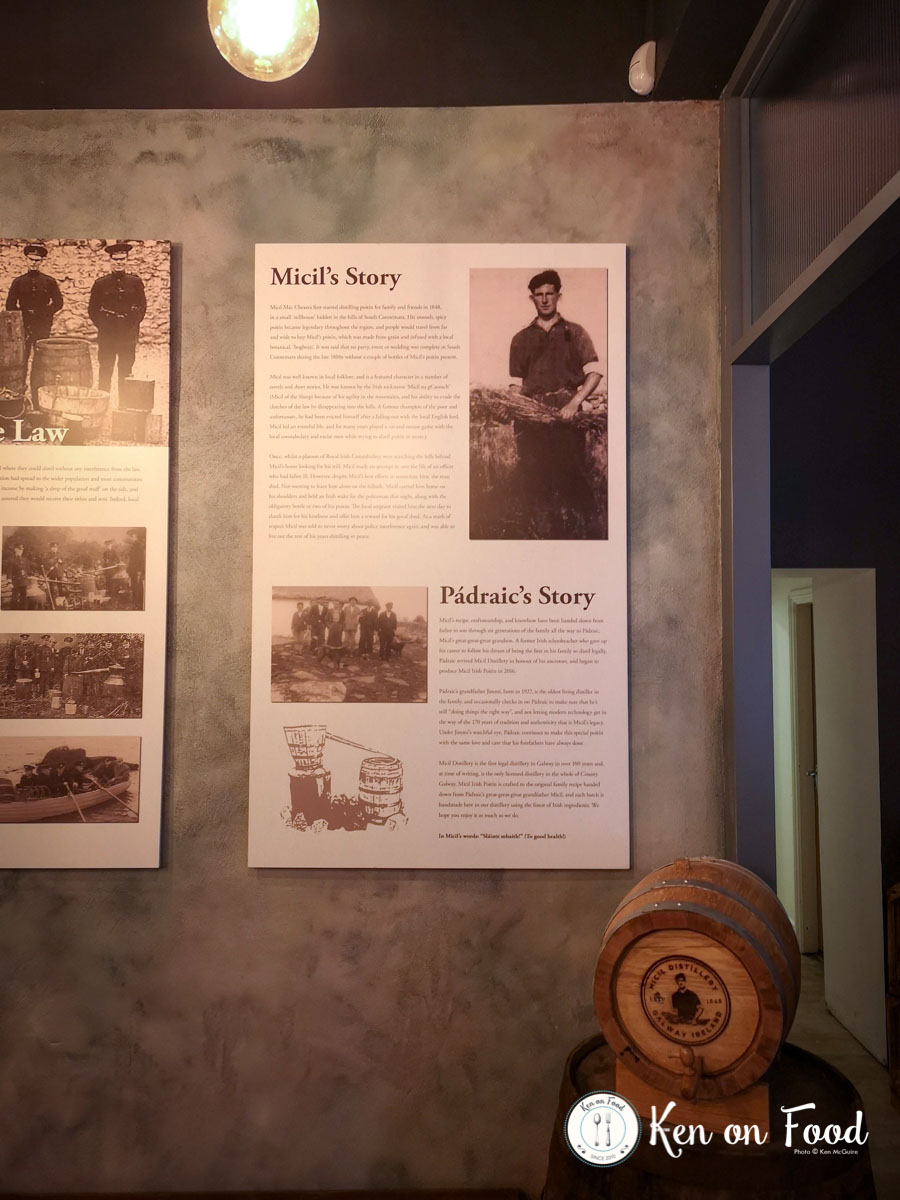 Gin is poured, more stories. Poitín comes out, more history.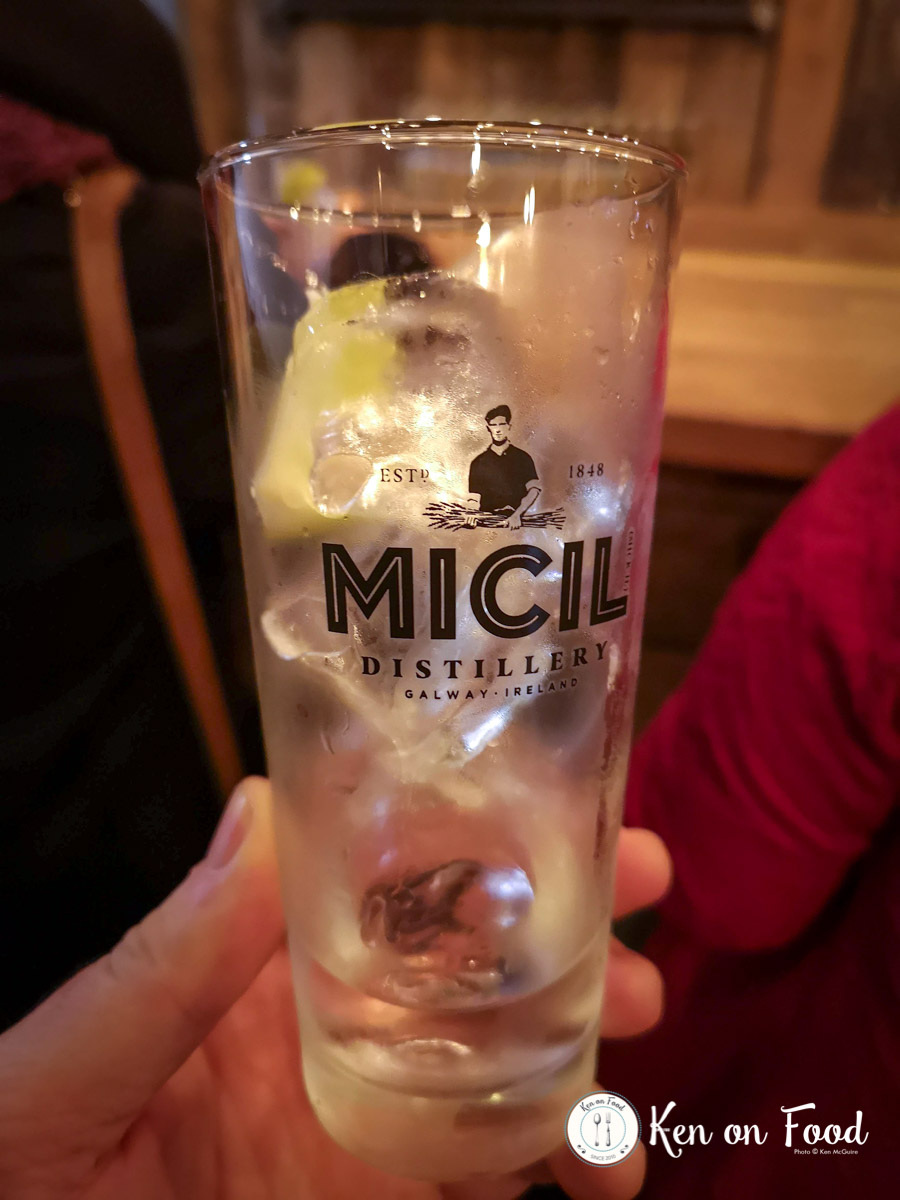 From illicit stills to legalised brewing and distilling, there's plenty to take in.
The man clearly has a passion for the spirit and having ditched a teaching career to crack a tough drinks industry, he's on a mission. So far, so good.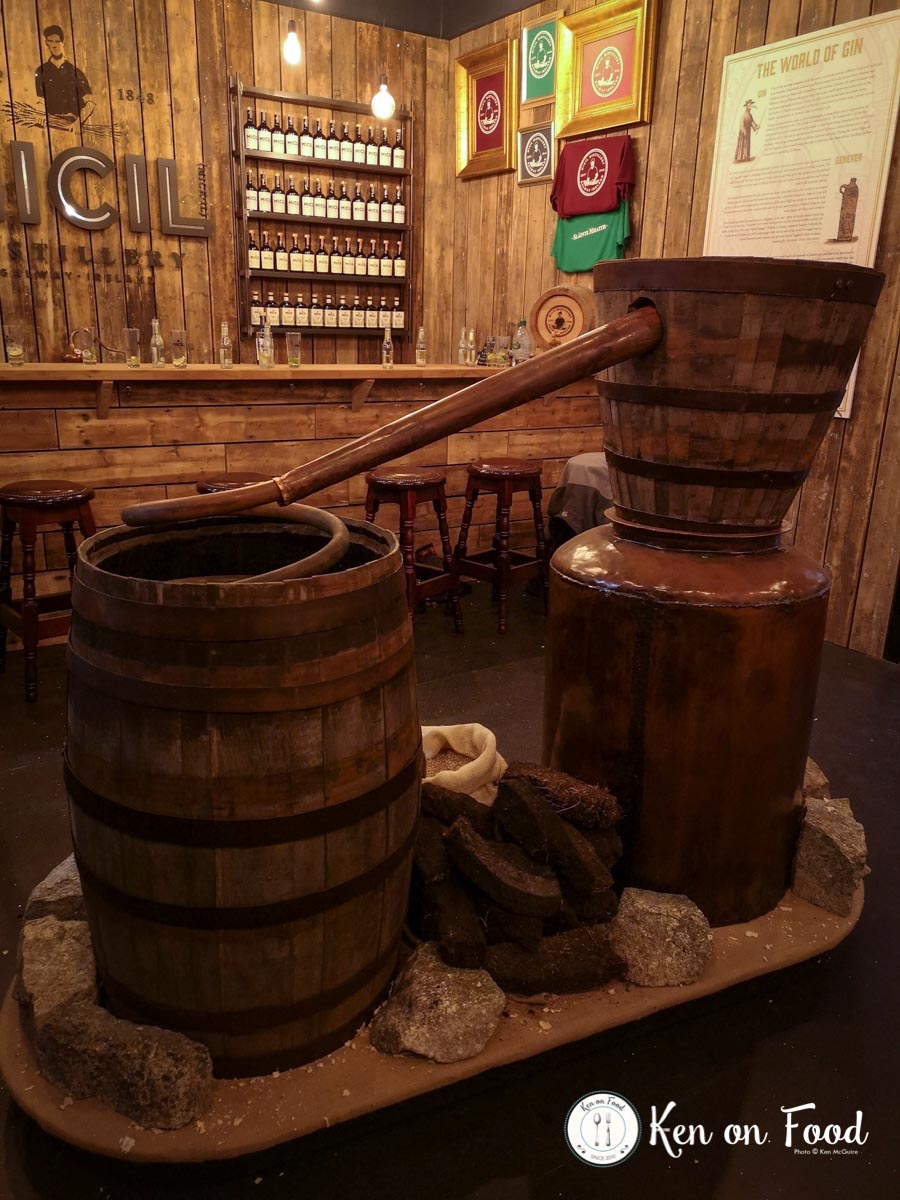 Not pictured is the actual brewery part – there's meat in that part of the tour – as you learn how things progress from choosing botanicals through to each step of the the brewing process, bottling and the finished product.
We wind up bringing a few bottles home with us, the poitín retailing around €38 with the gin up around €48. It turns out that he's also selling into Kilkenny with The Wine Centre on the books for local buys.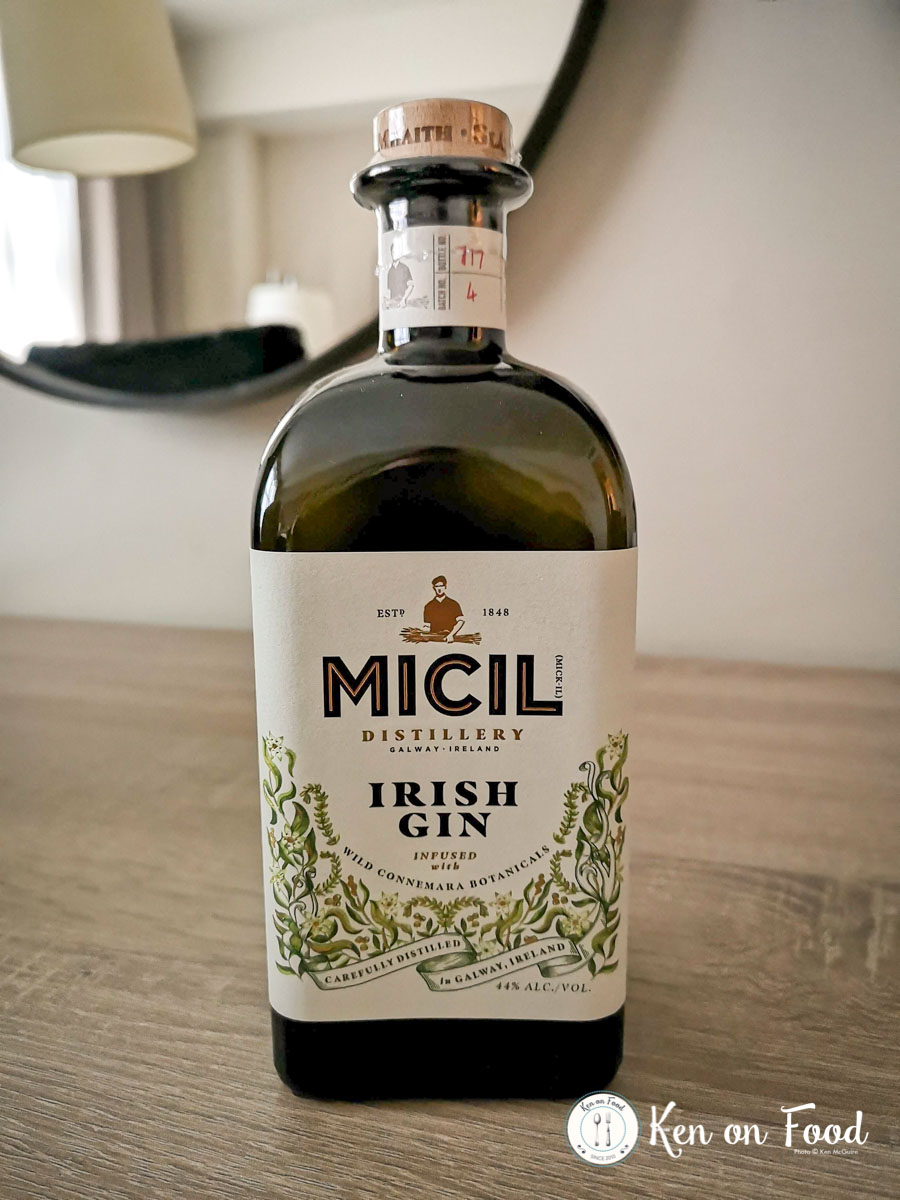 Having spent the bones of two hours in the space, you feel you could settle in at the high stool with relative ease.
Book yourself in
After all that, is it a trip worth making? Absolutely. Tours, when booking, will cost you €14 including 2-3 tastings. Allow yourself 1-2 hours for time on site.
For more information or to book a tour visit micil.ie, or check out Micil Poitín on Facebook, Instagram or Twitter for updates. Find the Micil Distillery at the Oslo Bar, 226 Upper Salthill, Galway.
This post is part of a mini-series, 48 hours in Galway. Check entries on the Harbour Hotel & Dillisk on the Docks along with eating at Martine's with drinks at Tigh Nora.