This is the first of 3 posts around 48 hours in Galway, kicking off with a stay at the Harbour Hotel and eats at Dillisk.
It's the first weekend in October, and with a family birthday at hand, we're in the car and heading to Galway. This time three years ago was my last visit, to the then Blu Radisson (now The Galmont) but on return, we're off to the Harbour Hotel.
It's a stone's throw from Shop Street, the Spanish Arch, there's plenty of parking and you'll find it smack at the end of Lough Atalia road as you hit the docks.
I've stayed there once before, but this particular trip is a two night stay, the final bill for a Sunday and Monday with a double room, breakfast on both mornings and parking running around €210.
The Harbour Hotel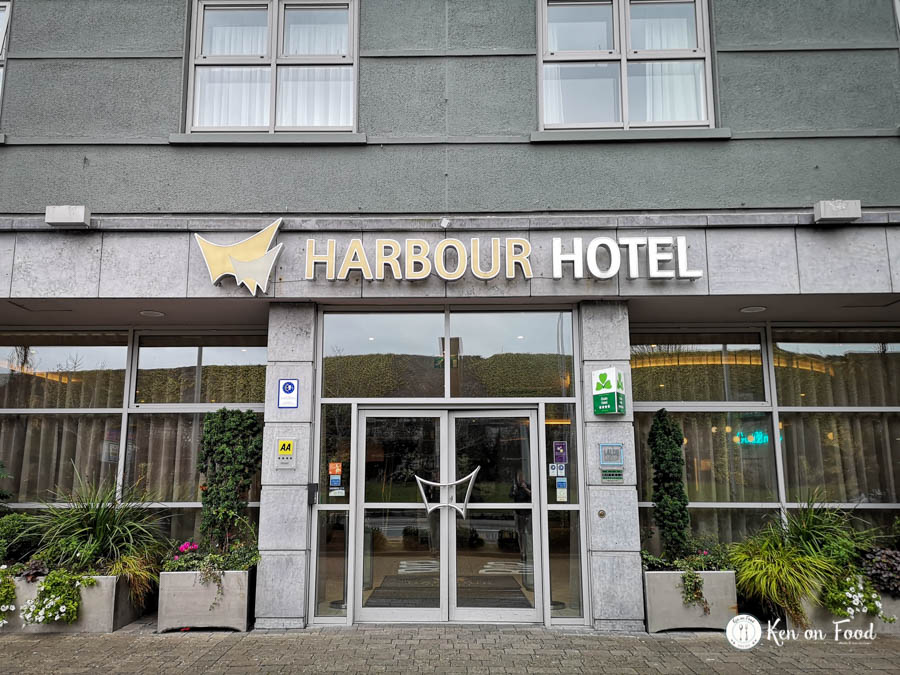 While I've stayed here before, it could be five or six years ago and I'm guessing things have changed in the hotel since.
The lobby is bright and humming. Reception staff couldn't be more helpful (also needed a few emails and PDFs printed off for the week and they were more than happy to oblige).
Checking in, you can pay in advance, or authorise a card for the duration of your stay in case you want to put anything on the room.
While we didn't anticipate any extra charges, I hand the credit card over, collect the keys and we're off to a room on the first floor.
On the way there we pass two vending machines (one just bottled water, one snacks) and an ATM. Good to know.
The ATM comes in handy later, though I will say the vending machines are a tad pricey – great if you're stuck late at night, but if you're up for a quick walk there's a 24-hour petrol station just around the corner.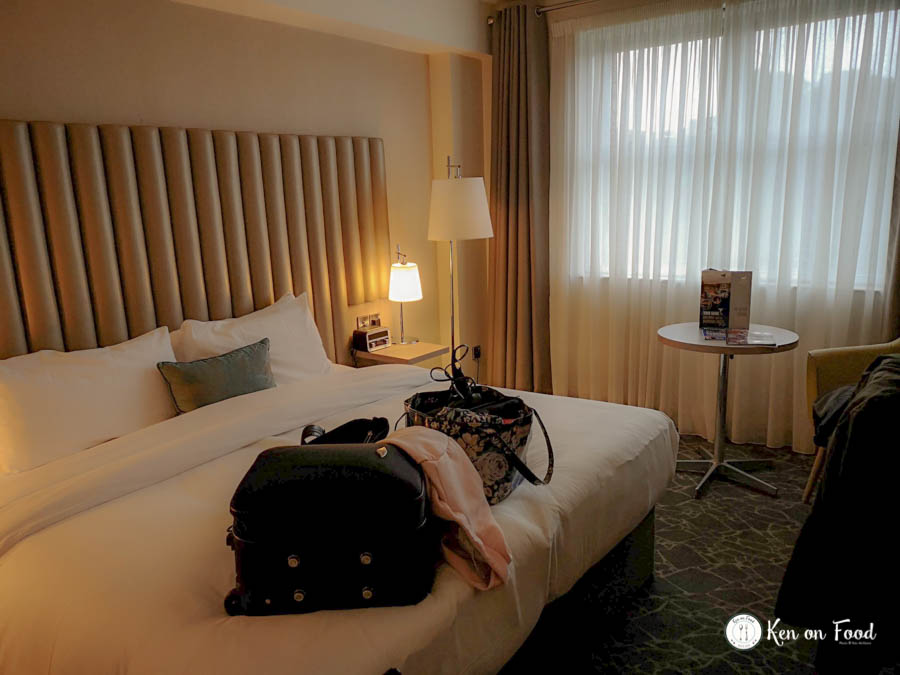 For just under €100 a room for the night (including breakfast), our accommodation has everything you need. Comfy bed? Check. Air con? Check. Decent WiFi, TV, big bathrooms, the usual teas, coffees, iron, hairdryer, extra pillows? Check.
Would we be back for a stay again? Absolutely. It's a breeze to drive to, a pleasure to stay in and there's zero hassle.
Also, I'm pretty sure I found the kitchen table I'm looking for, or at least close to it anyway.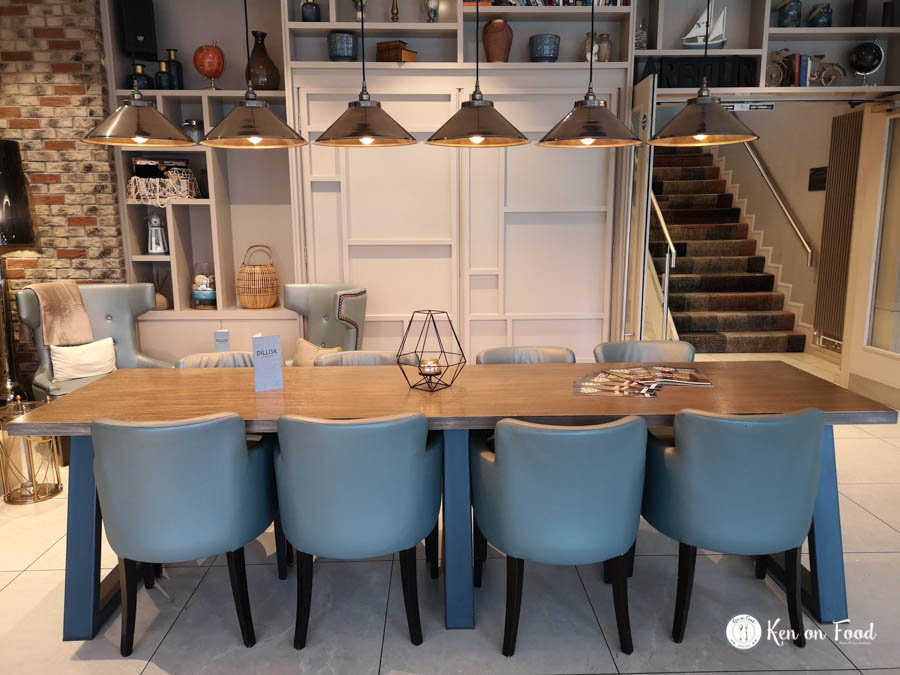 Sunday evening: On the dinner trail
Admittedly, Dillisk wasn't our first port of call for dinner on Sunday night. Having left the warmth of Murphy's on High Street after two creamy pints of Guinness, we hit the streets looking for dinner around 6pm.
I imagine for most towns in Ireland on a Sunday night at 6pm, you won't find too much trouble getting a table. Granted, there are 6 of us looking to eat, but we figured it couldn't be too hard.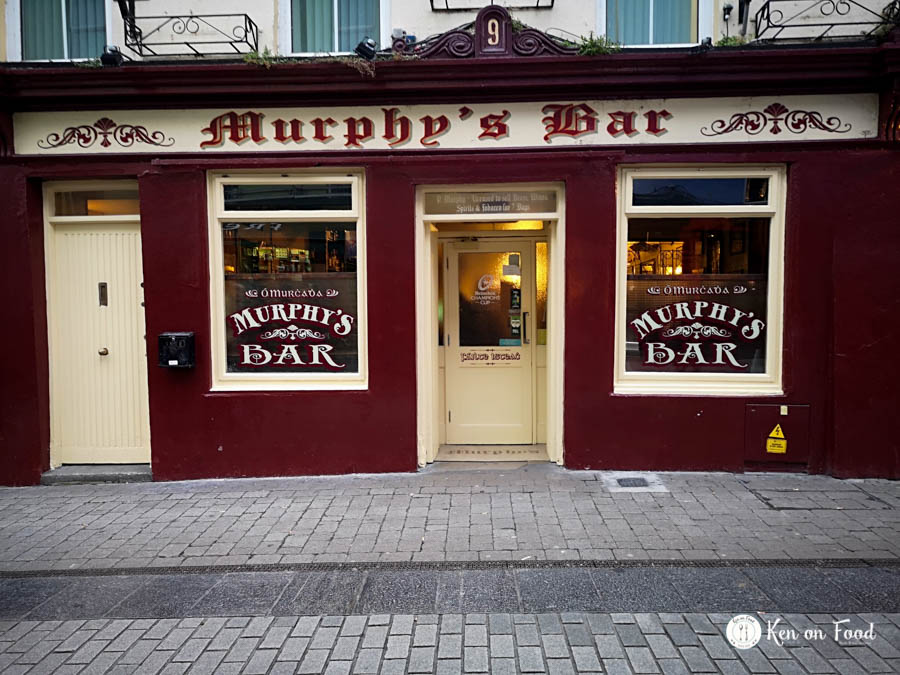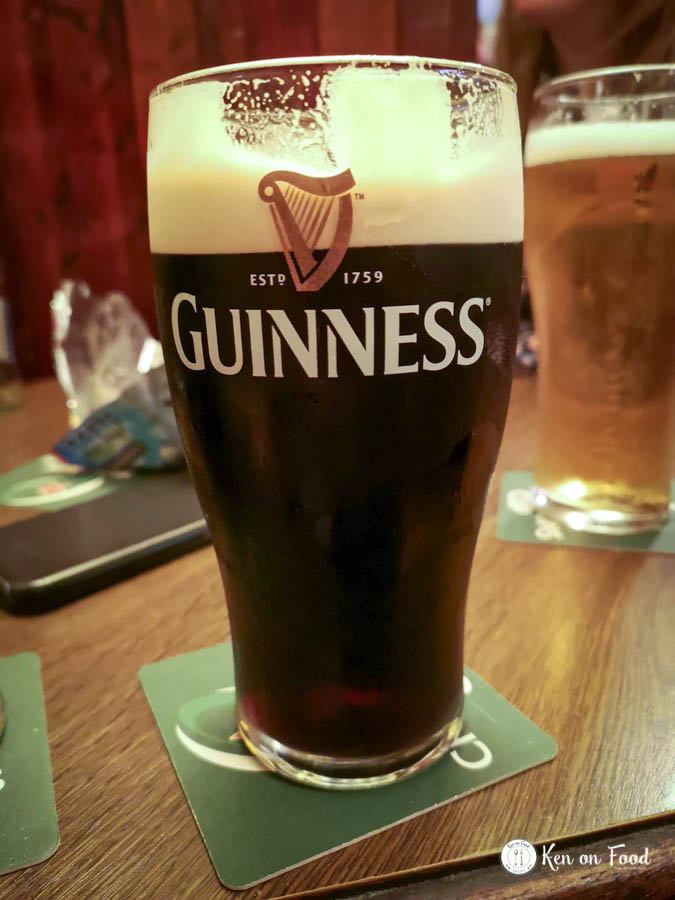 Guess again.
We tried five or six pubs and restaurants departing Murphy's, the typical response being "come back an hour or two". We found an empty restaurant, only to discover they had separate bookings for 20 and 12 due in later.
More restaurants, more waits. The solution? Back to the hotel.
To be fair, it's where we should have started in the first place. A quick scan of the menu on the phone throws up plenty of options – gluten free and vegetarian too – and we're off.
Dillisk on the Docks
Getting back into Dillisk we had just missed the early bird – they offer 2 courses for €23 with a glass of wine up to 7pm – but need not have worried.
There was a good buzz in the space between hotel guests and those out for a late bite, we grabbed a table for six at the back of the restaurant and settled in.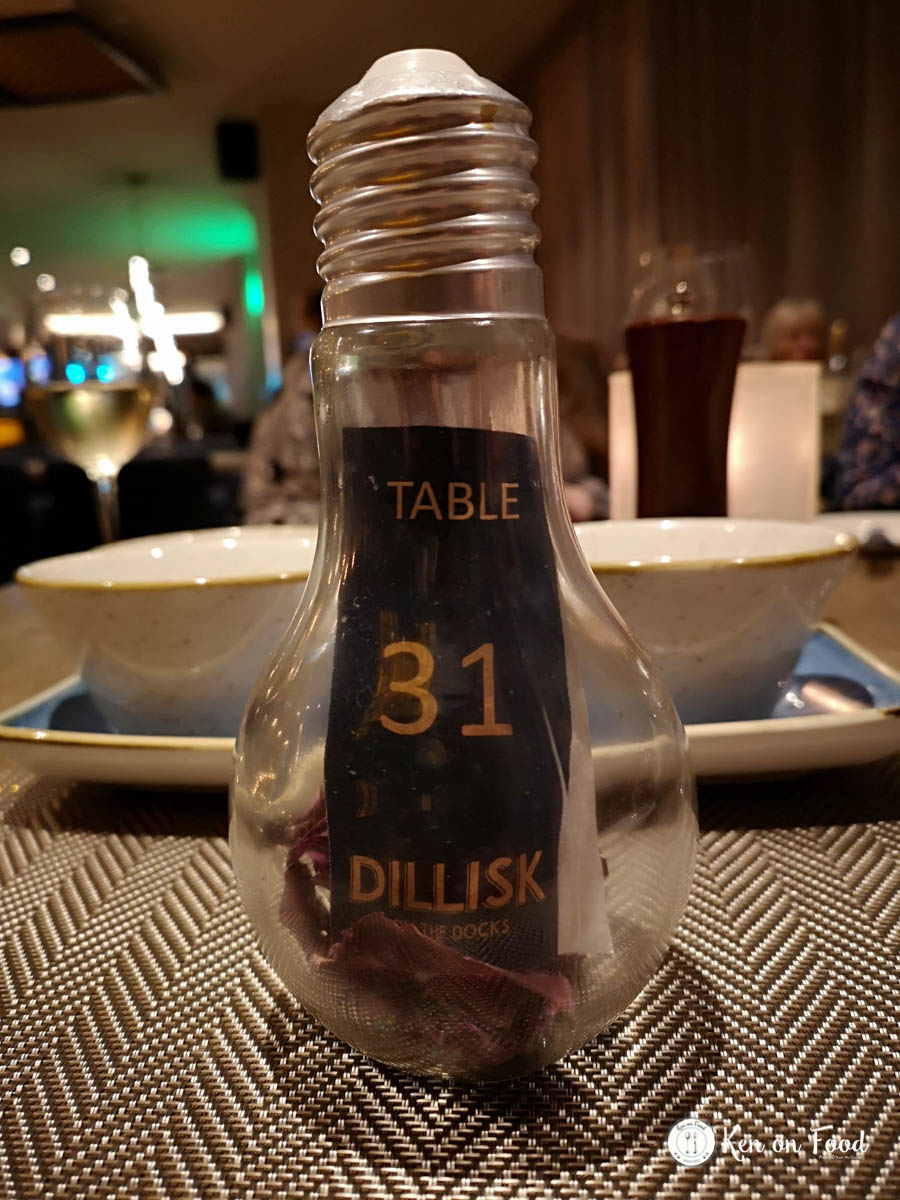 Having had a walk around town and a few tasty pints, I was pretty hungry. Between the IMRO Radio Awards on Friday and UFC 229 Saturday, and Sunday in the car, the hungry was upon me.
With the menu, there's plenty of options for starters, mains and sides. Take a peek below.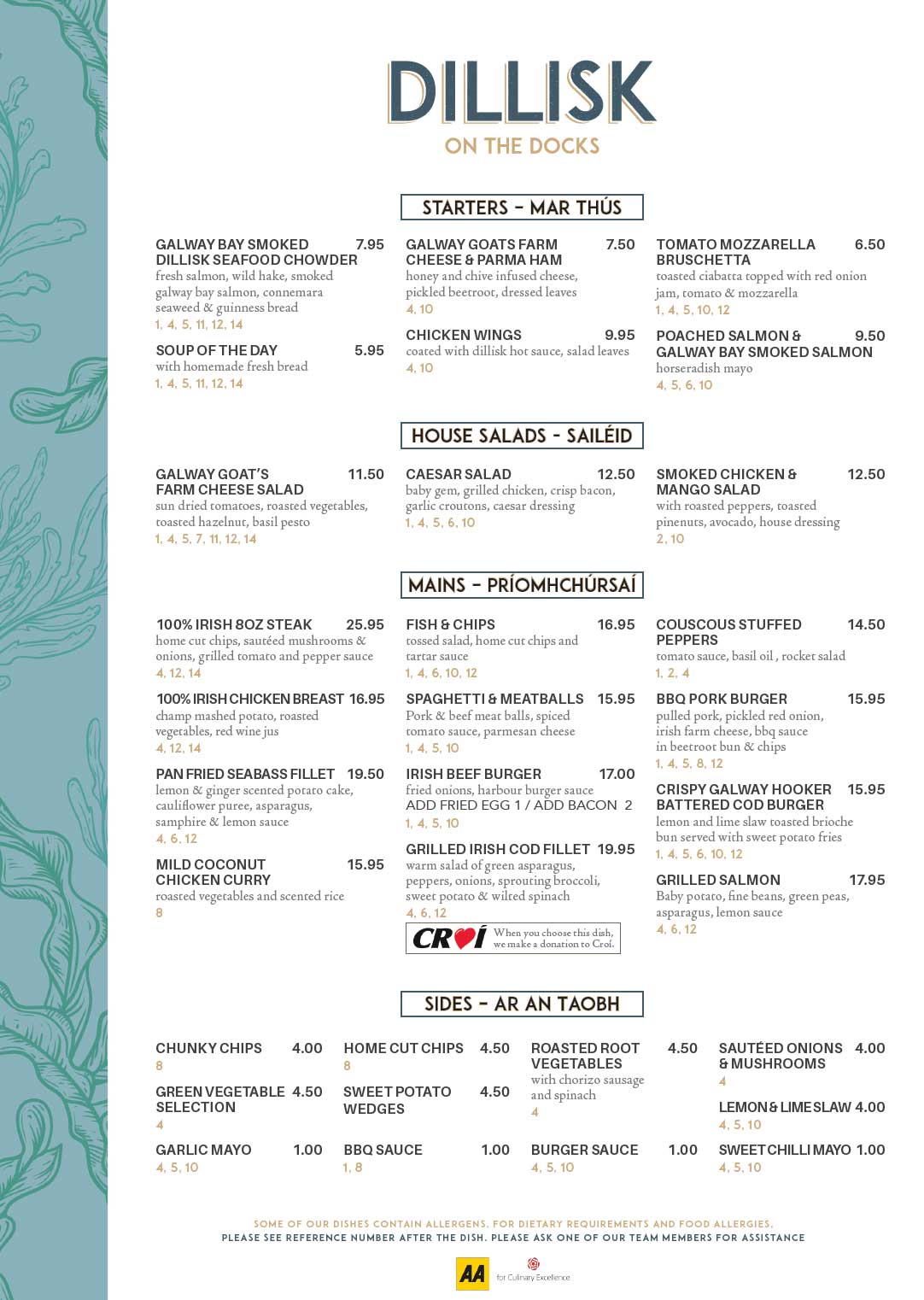 My original order was wings, to be follow by the fish. In the wind up I opted for the wings to start along with sides of sweet potato wedges and the roasted root vegetables with chorizo. Much better tactic.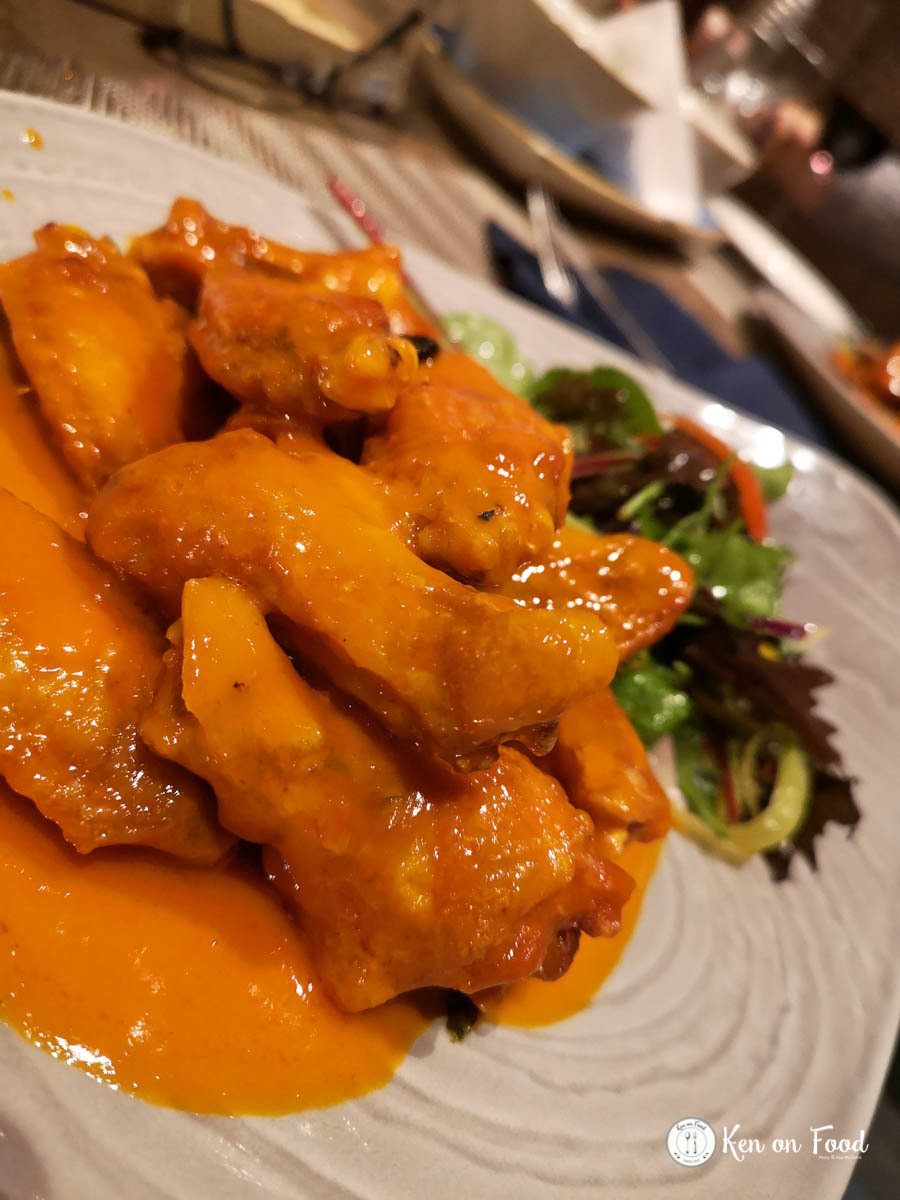 It turns out the portion of wings was absolutely massive and three of us went that way, complete with some fiery hot sauce. Not too much to make your eyes water, but close. Not a hope I'd have managed the fish if that was a starter portion.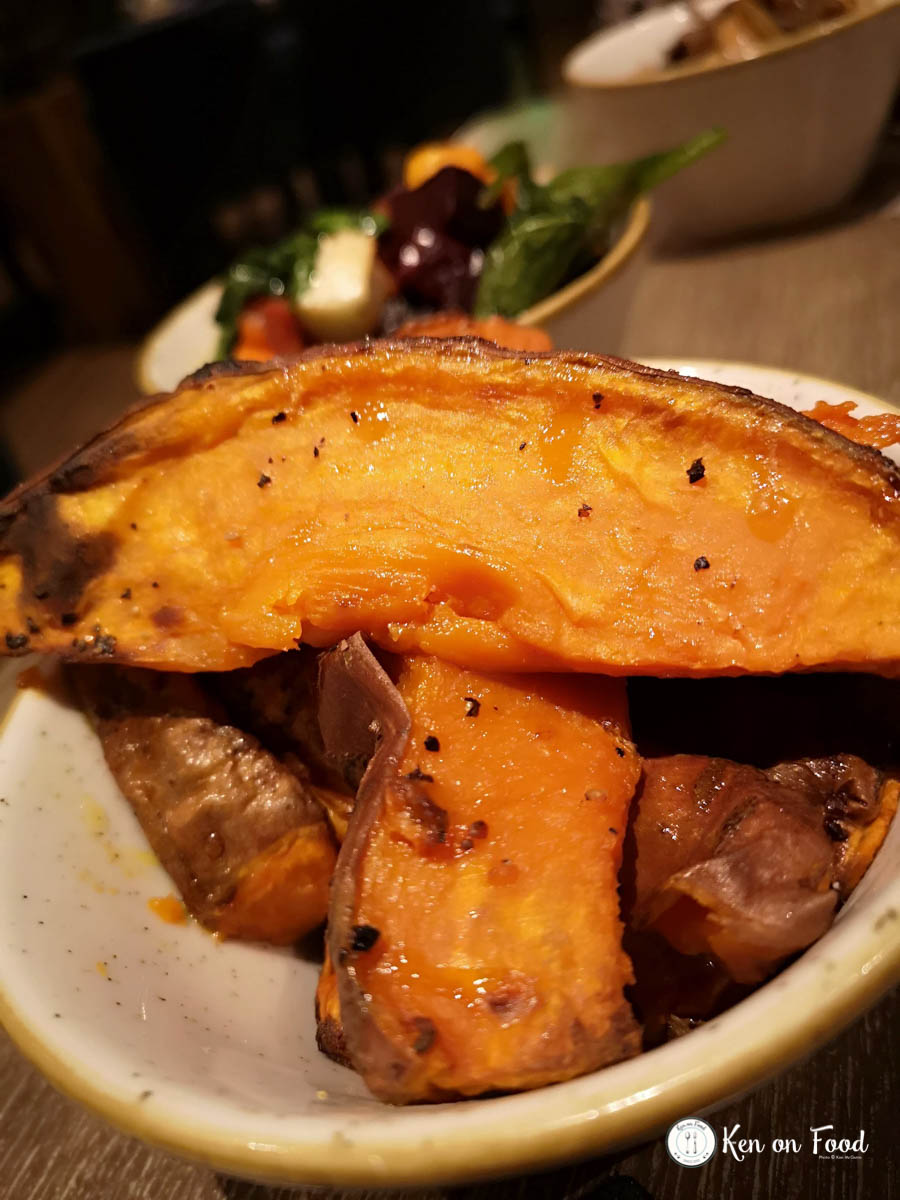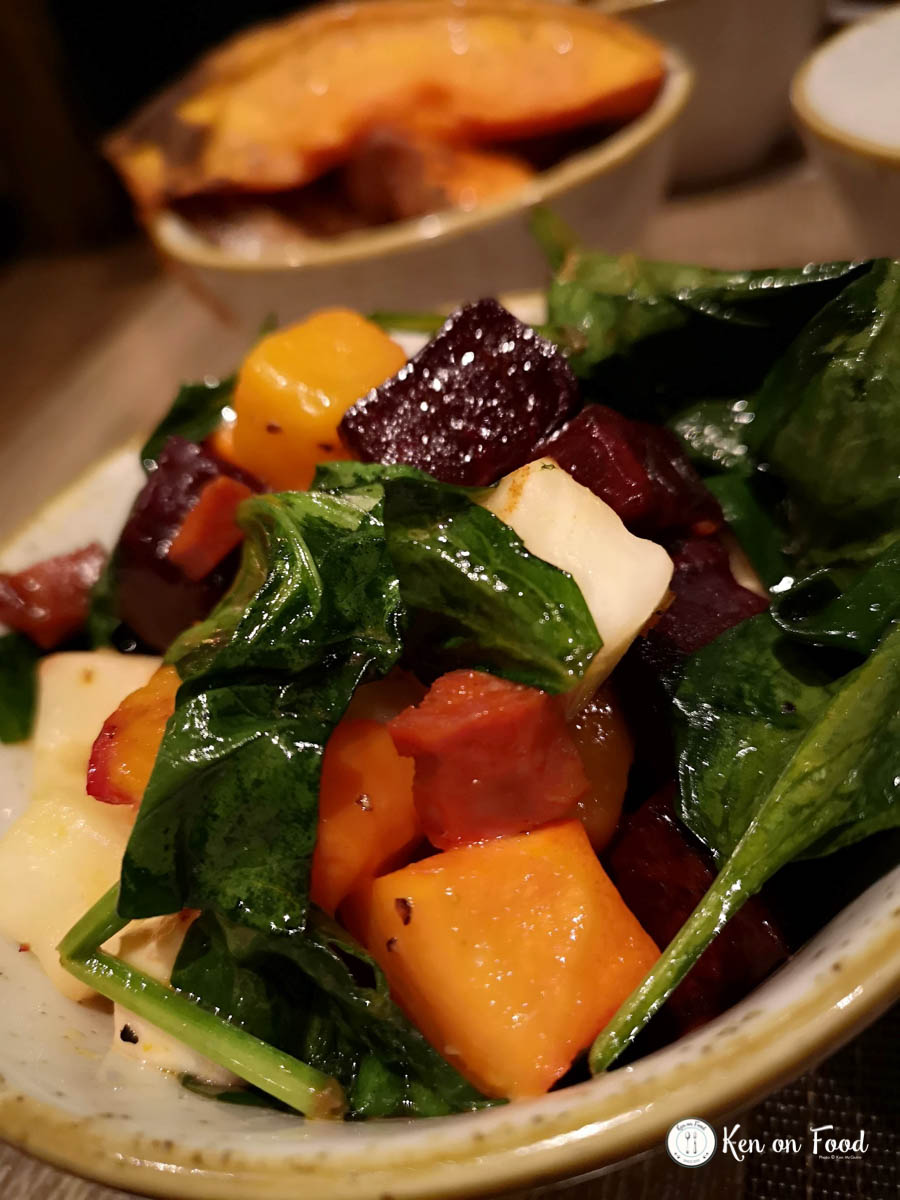 The sides too were plentiful and even for someone with my appetite, one would be enough. A main course-sized starter and a side for under fifteen quid? That'll do.
For the Vegetarian, it was the main of the couscous stuffed peppers with tomato sauce, basil, oil and rocket salad.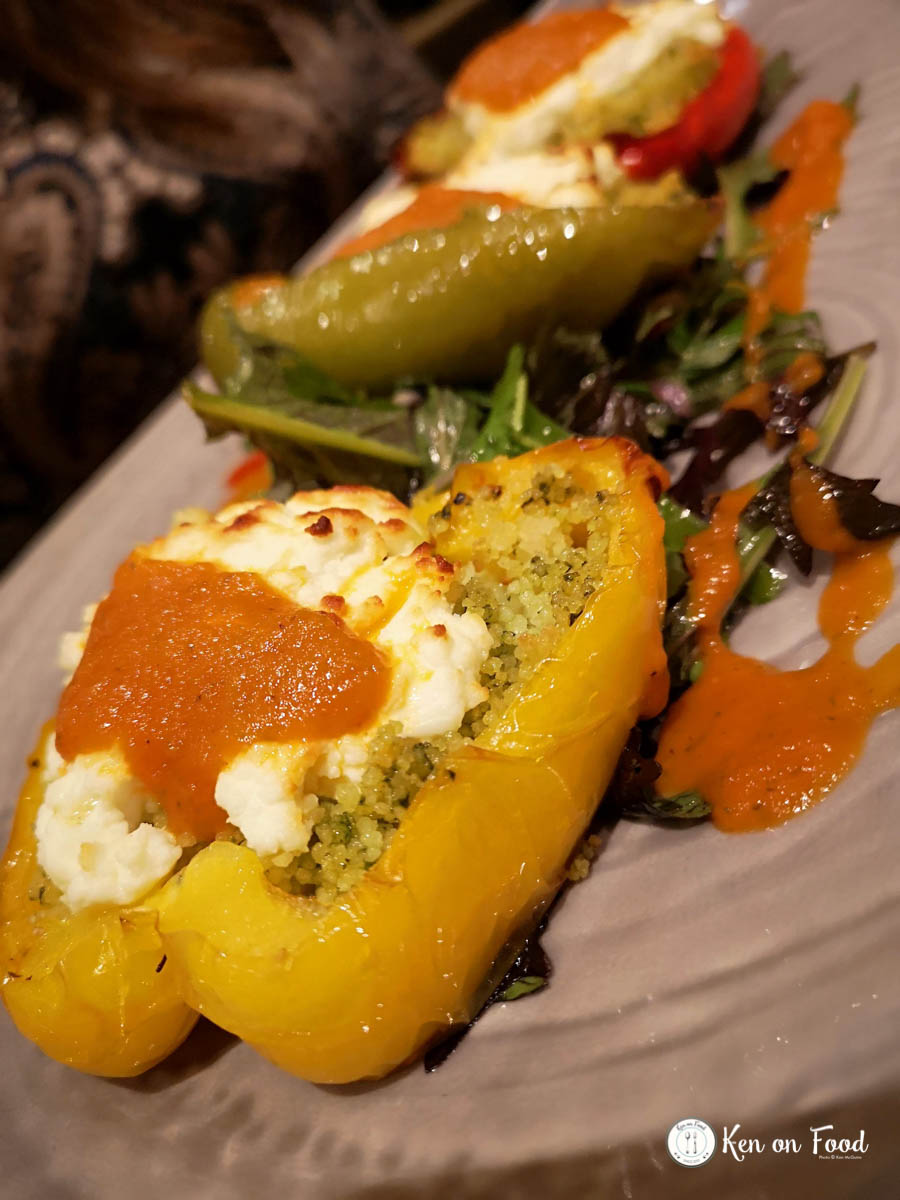 Around the rest of the table were more sides, the ceasar salad and the burger. Add in a few glasses of wine and we're flying.
While it might have been a bold move, when dessert was offered, it was hard to say no. Two of us sprang for the crumble (apple, made to order) with herself trying the brownie.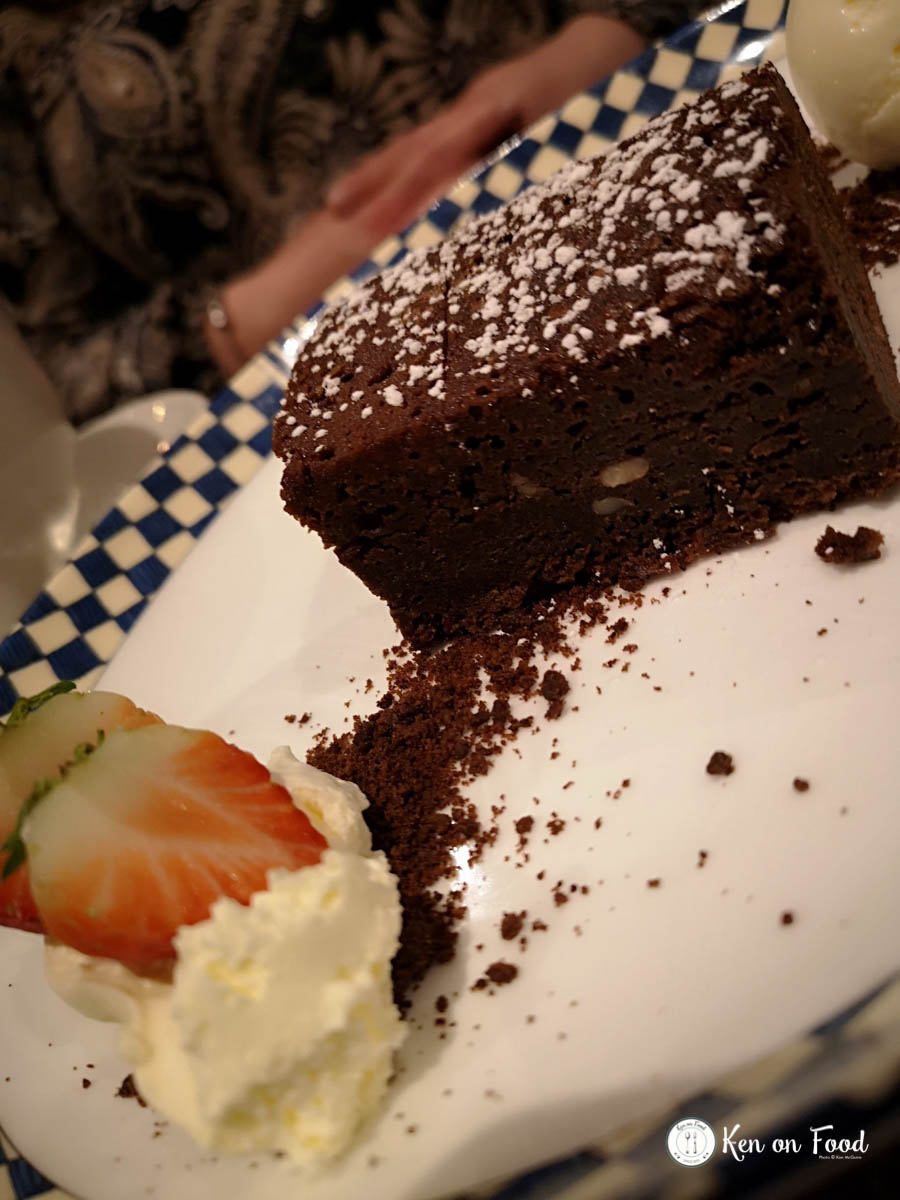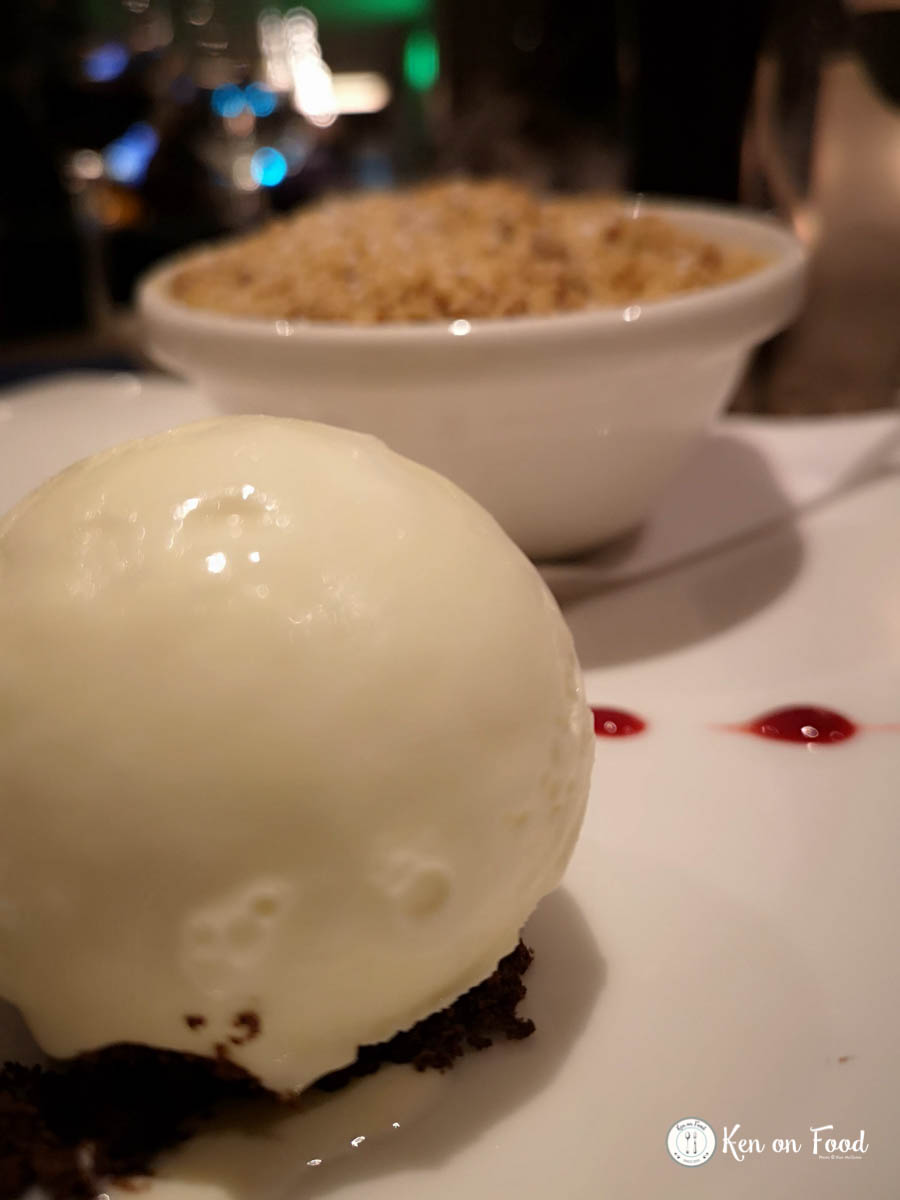 After dinner, we migrate to the top end of the bar. The fire is going, there's high stools aplenty and there's a few post meal tipples on the way.
We're well fed and watered, not a bad word to say about the food and raring to go tomorrow.
Day two will kick off with breakfast (also served in Dillisk) before we hit the town for a ramble, coffees, drinks and a spin out to Salthill to check out the Micil distillery.
Breakfast – A quick note
Breakfast is served at Harbour Hotel in the restaurant (Dillisk) from 7am out to 10.30am.
There's a whole host of options going on the buffet. You'll find eggs, bacon, sausage, pudding – along with beans, mushrooms, sautéed potatoes, cold plates and more.
You can "upgrade" your breakfast for a fiver, which I think covers either an omelette (made to order) or a stack of pancakes.
Tea and coffee is in plenty supply along with breads and pastries, so there's no fear of going hungry.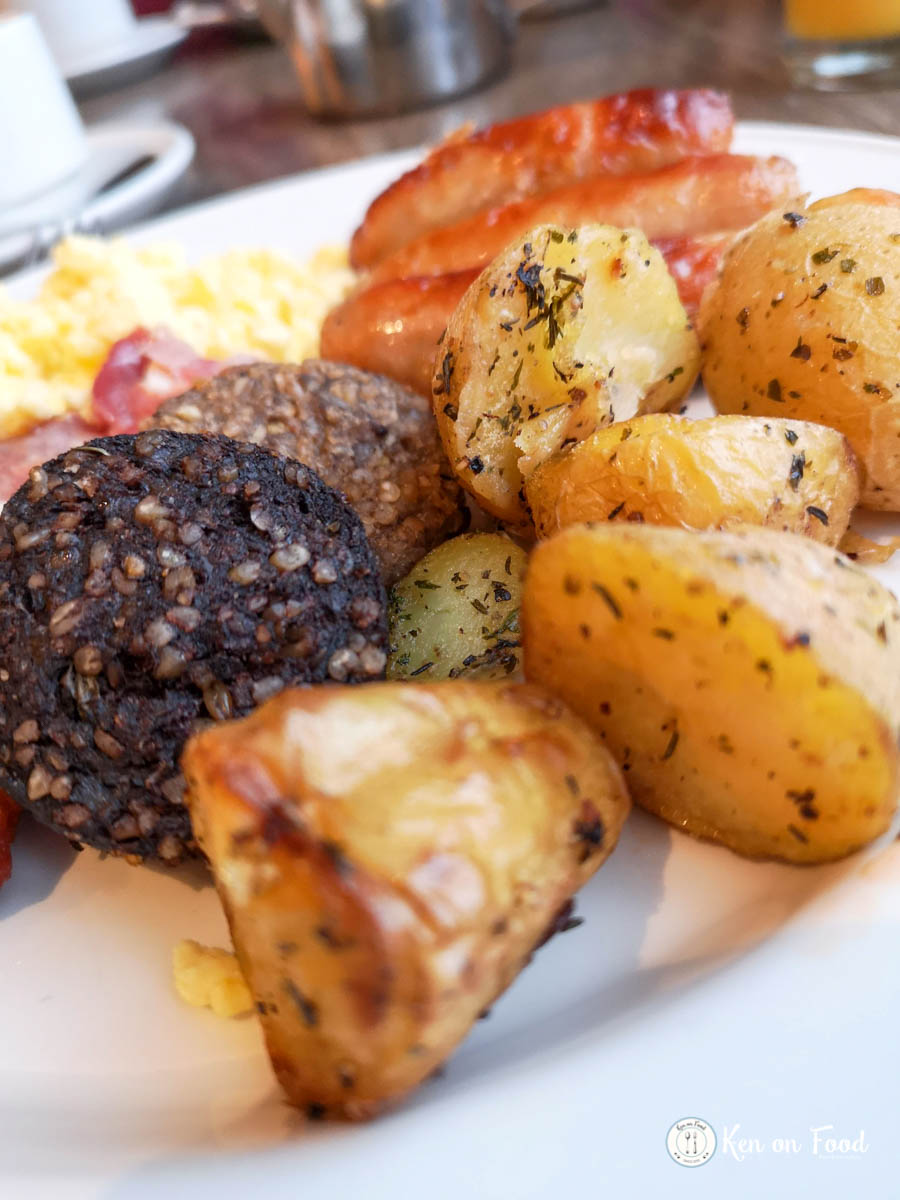 This post is part of a mini-series, 48 hours in Galway. Check entries on an afternoon at Micil Distillery along with eating at Martine's with drinks at Tigh Nora.