The wait is worth it when it comes to breakfast at Nook.
It's a Saturday morning in Sligo.
Nook opens in Collooney at 10am. I know it's a small enough space so figure we should try and get in early.
Arriving at 10.30am, the couple in the door ahead of us do u-turn as the place is already packed, with a table or two marked as reserved.
Not wanting to miss out – we suss the situation at the counter, politely being told it could be twenty minutes or so before a table comes up, but they'll reserve one and give us a call to let us know when it's ready.
I can't ever recall having to book a table somewhere in advance for breakfast and while the three of us are hungry out, we're not giving up.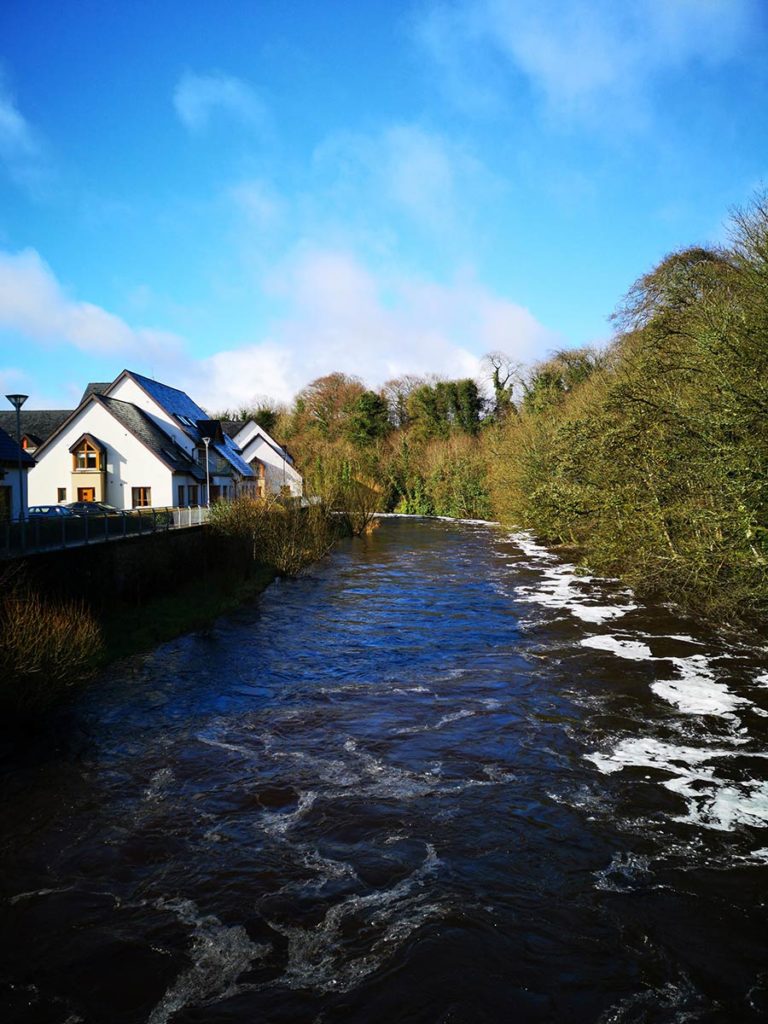 Having gone for a stroll around Collooney, picked up the morning papers and shifted the car down towards Nook, the phone rings and we're told the table is ready.
Breakfast of Champions
Breakfast at Nook is an absolute feat. As in, fantastic.
You're spoiled for choice on the menu, but having seen this on Facebook, I know where I'm going already.
We kick off with coffee, via Art of Coffee in Carrick-On-Shannon, and put in a breakfast order.
The place is buzzing. Coffees are high in demand, there's a full breakfast here, flatbread there, porridge on the table to our left, a smoothie winging it's way to the window.
I opt for the hot Benedict (no photo from me as in my excitement, I snapped the plant on the table), herself the Nookie Veggie and the boss goes for the benedict black.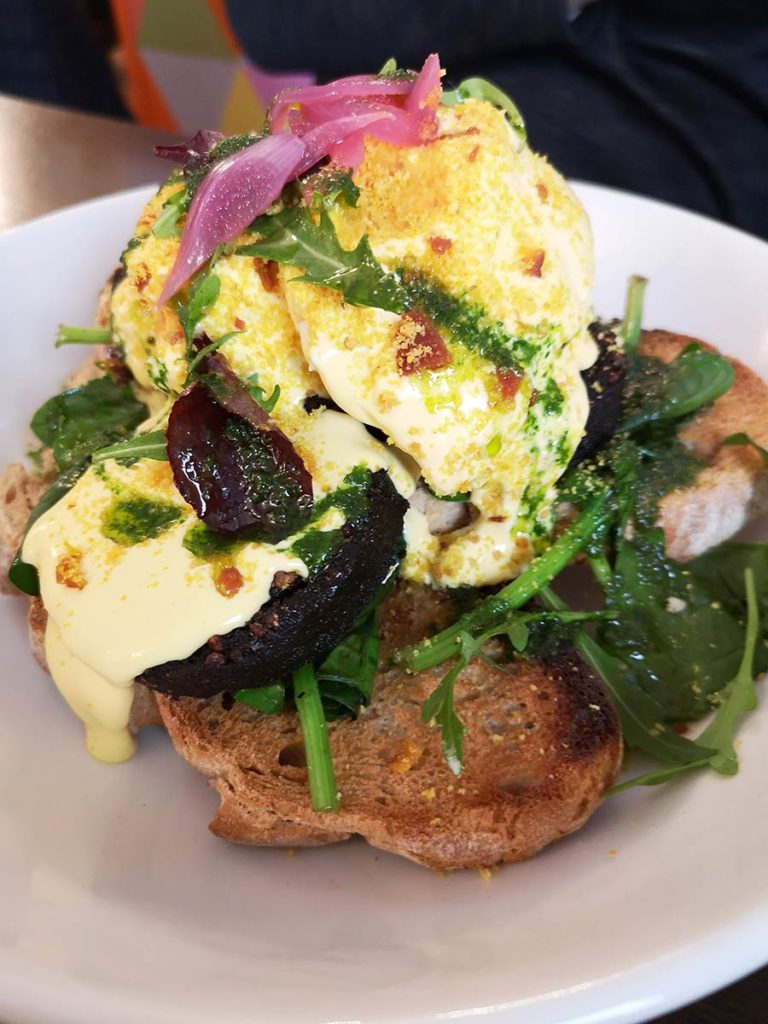 The Eggs Benedict are sublime, a meal within a meal – and you've got two options: Black, or Hot.
With the 'black' above you've got two poached Ballysadare eggs with hollandaise sauce, along with some Andarl Farm black pudding and a bacon crumble, on toast.
The hot edition is where it's at though – swap out the black pudding for hoisin pork belly, add some sriracha, coriander and chilli. Lads. Seriously.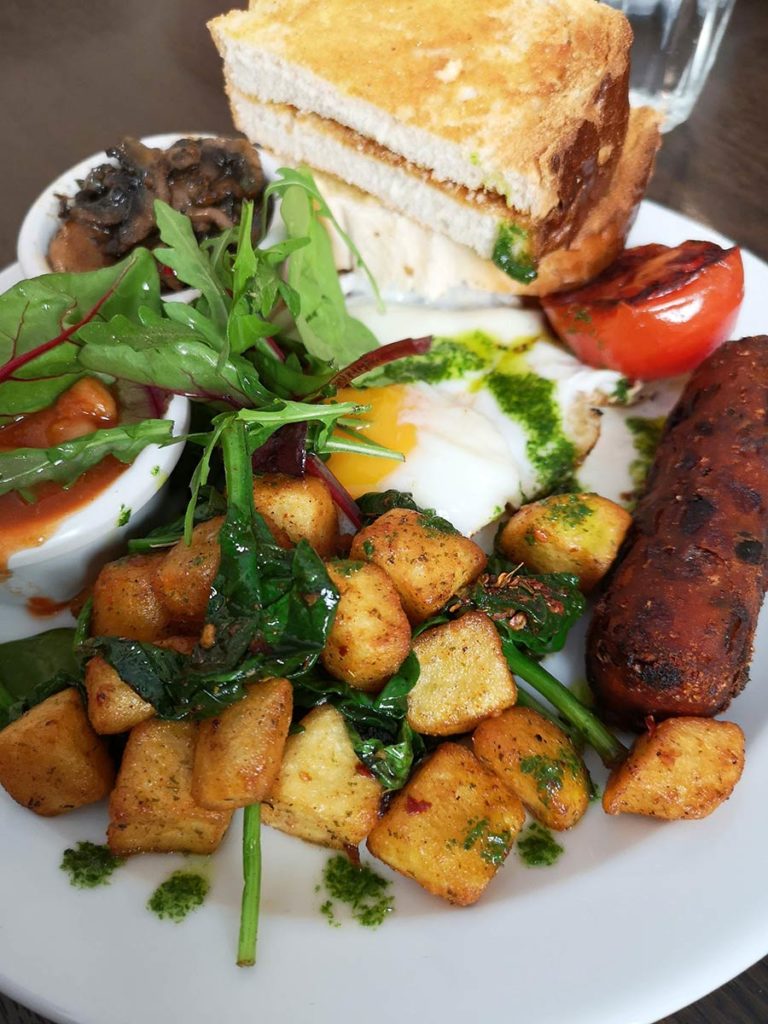 The veggie option is a feast as well.
The Nook Veggie brings a vegan sausage, two free range Ballysadare eggs, herbed tomato, creamy mushrooms, home baked beaks, paprika fried potatoes, buttered toast.
"Every bite, literally, is full of flavour", herself tells me this morning as we recount the food adventures of the weekend.
A super busy Saturday spot
As we work our way through breakfast, more and more people are filing in, hoping for a table.
Those that say they'll try again later are missing out. Those who put their name on the list know they're in for a treat.
It was a thirty minute drive from the lake to Collooney, preceded by a four hour drive from Kilkenny.
Well worth the spin, and we'd do it again in a heartbeat.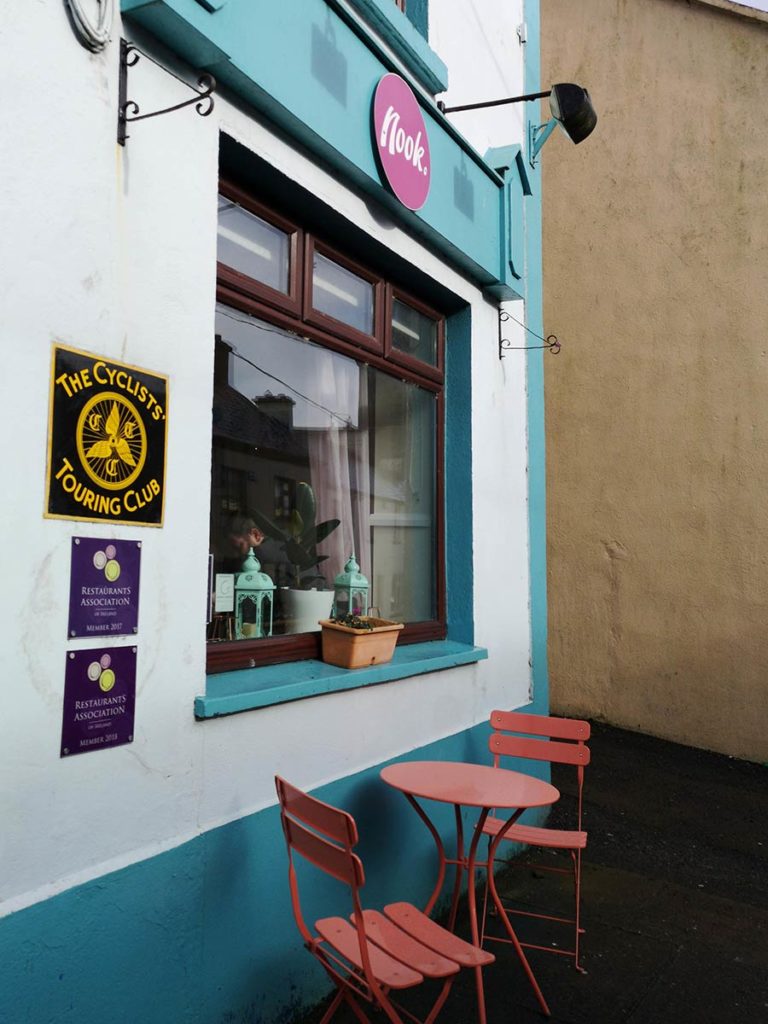 The accolades keep rolling in
Chef Ethna Reynolds is a previous Best Chef winner at the Irish Restaurant Awards.
They've also picked up Best Newcomer (2017), Best Café Connaught (Yes Chef Awards) and I'm pretty sure the plaque for the 2019 McKenna's Guides was getting unboxed out the back to join their 2017 and 2018 listing.
They've just come highly commended too at the Georgina Campbell Irish Breakfast Awards (2019).
Lunch looks just as good, there's also themed nights that happen across the year.
You'll find a full gluten-free menu, a 'kids size me' menu and a wealth of vegetarian and vegan options.
Get your name on the list via nookcolloney.com or phone 071 9118973 to say hello.