There's a lot more to be had in Tramore than fresh chips from Dooley's.
Last Saturday morning, myself and Mrs. Ken on Food hopped in the car early to make for Tramore.
"When pay day comes", I'd been saying for a few weeks – a chance to blast away the January blues.
Boy were they blown away.
Breakfast at bia+brew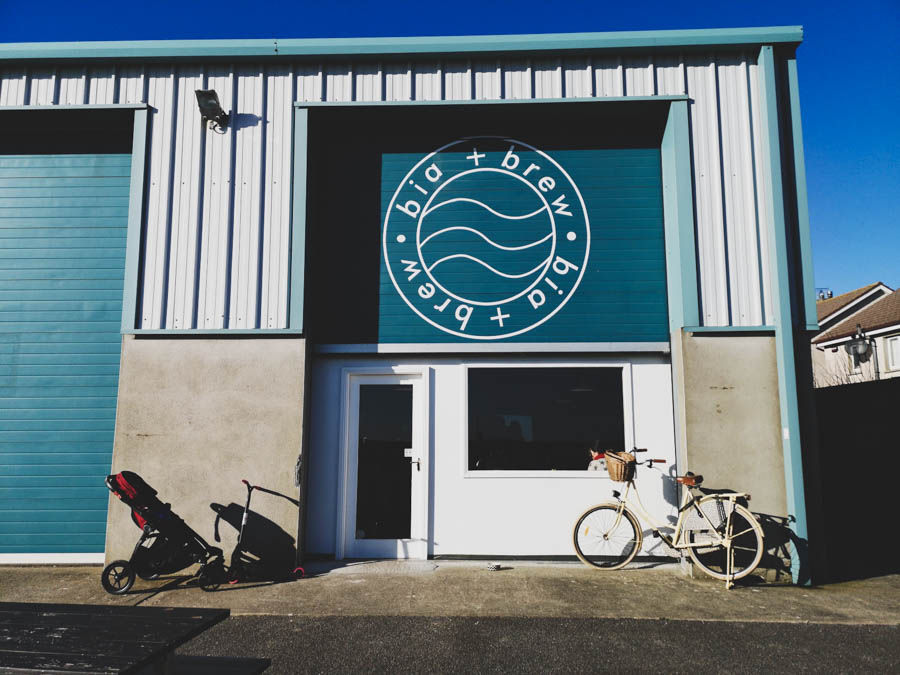 You'll find bia+brew at the Riverstown Business Park in Tramore. An addon to the Chia Bia facility in the park, bia+brew is a deceptive spot.
Tucked away in the corner, you would be forgiven for missing it. But not stepping through the doors, you'll soon find out you've been missing out.
We've known Shannon Forrest from a few different roles in Kilkenny over the years, but now with bia+brew flying she's installed as the perfect host.
Joined by head chef Declan Malone and Tom Weldon from Trá Coffee Roasters, this is a serious operation and the early morning battle for seating is testament to it.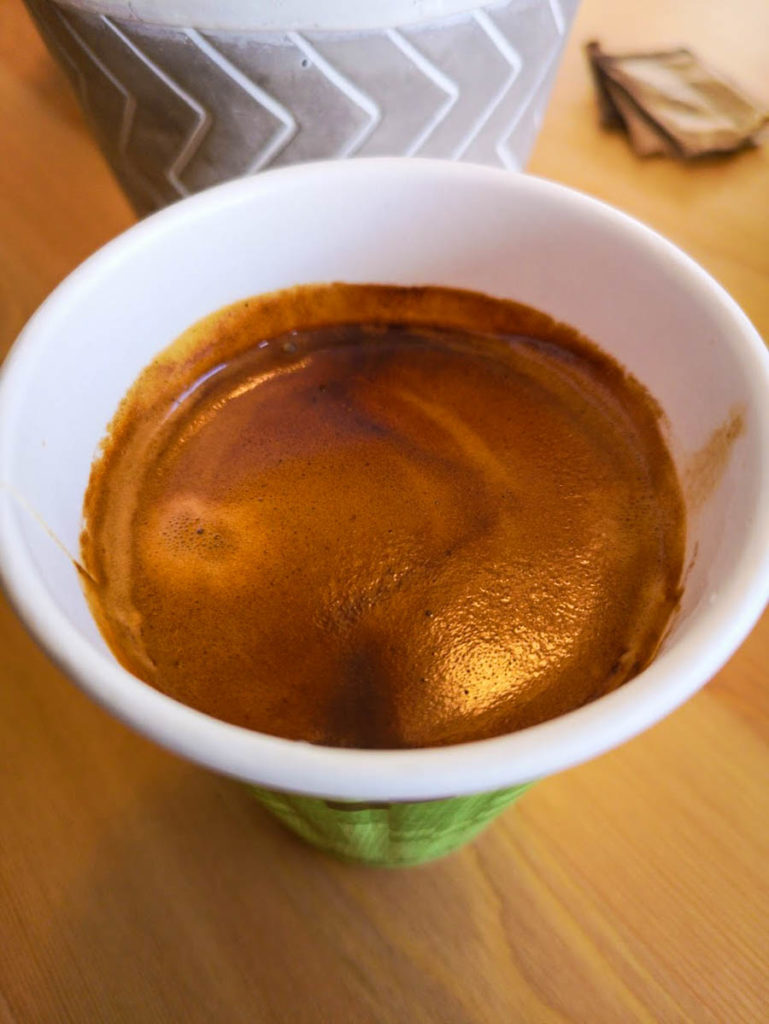 There's French toast flying, brownies are walking out the door, Tom is grinding up your choice of beans from Burundi or El Salvador and through the window, it looks like the kitchen is in overdrive – and it's barely 11am.
bia+brew is a vegetarian affair and you'll not be found wanting. Breakfast is served 8-12 Tuesday to Friday and from 9 on Saturday morning.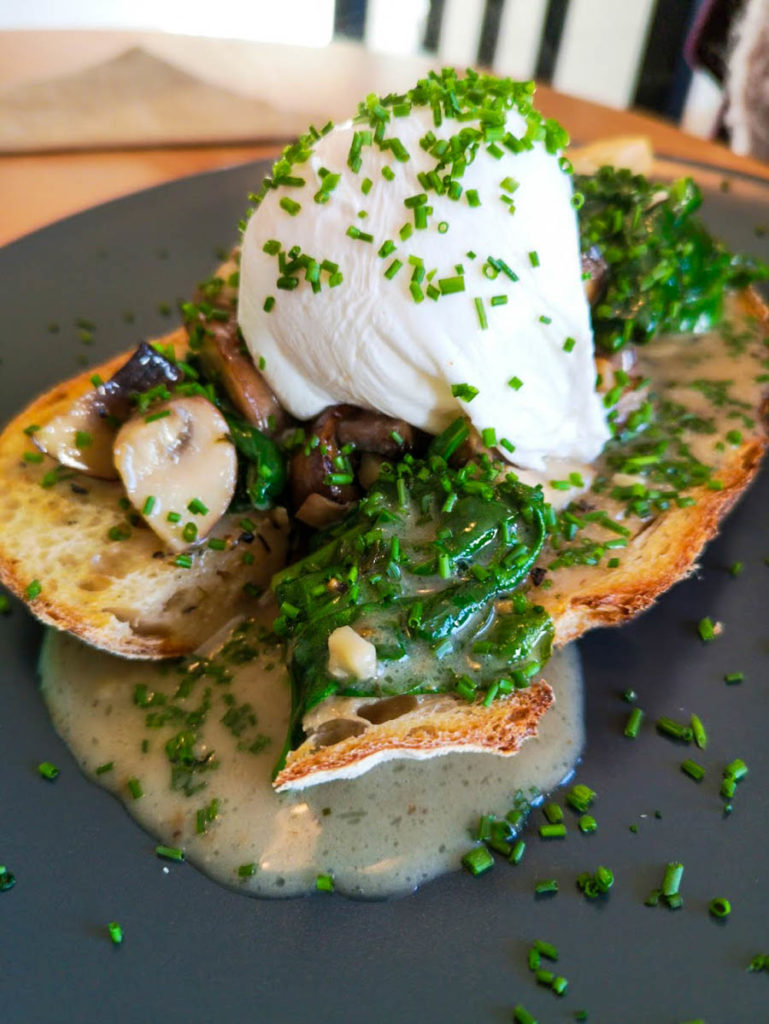 Herself goes for the Chestnut Mushrooms with Spinach on Sourdough.
I make myself at home with a Cheese and Kale Omelette, packed with Cashel blue cheese.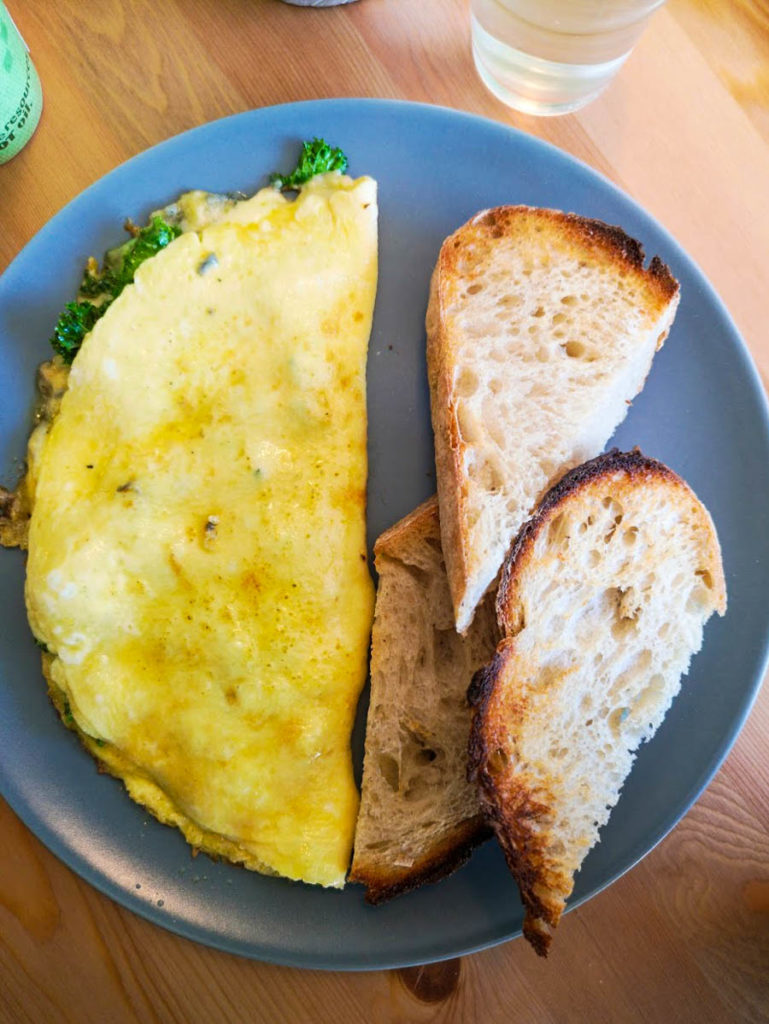 Sure, there was a little bit of sharing going on but it only in the "if you don't eat a piece of this now, tough, because it's getting demolished" vein. On both counts, too.
The atmosphere is buzzing with maybe 15-20 heads in for breakfast, coffee or a browse.
Pull up a stool at the bench with your coffee and you can while away the time with a cookbook or the view of the back strand in Tramore.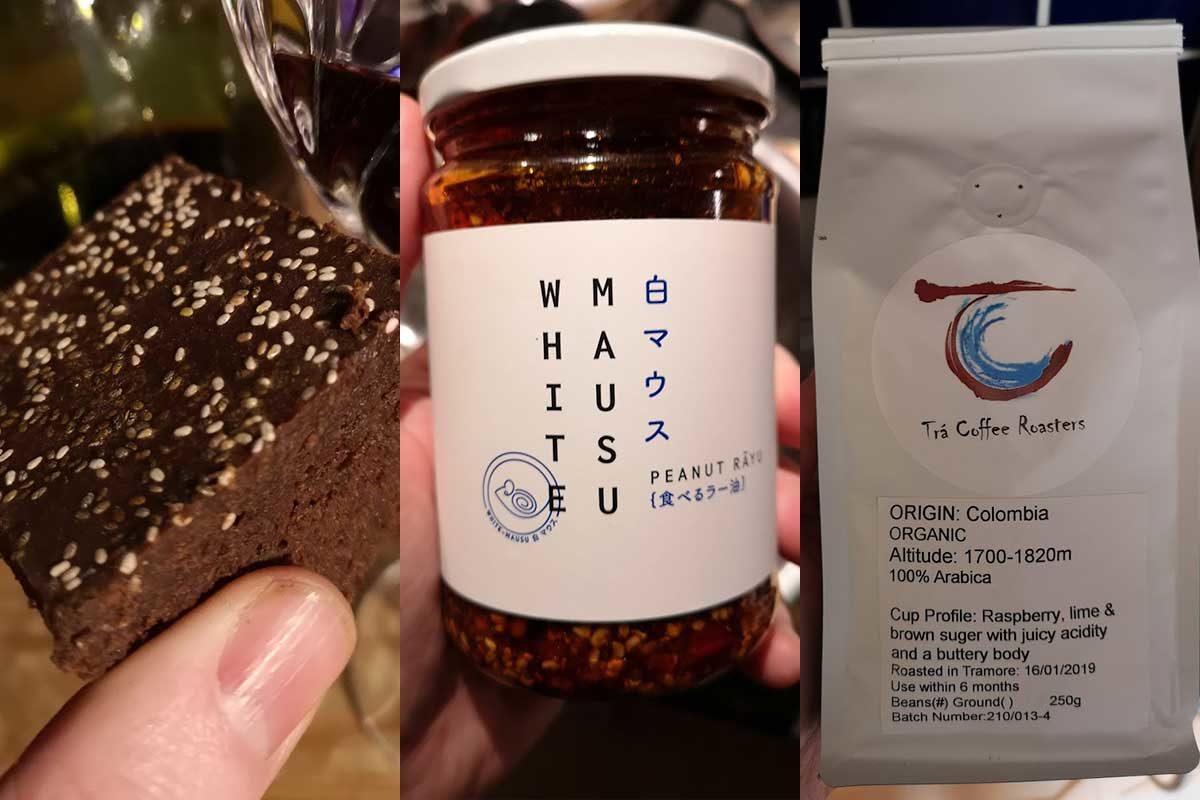 We head out the door after an incredibly affordable breakfast, but top it up by adding some Clashganny Apple Cider Vinegar, a bag of Columbian beans, some gluten free chocolate brownies, a jar of White Mausa and more to the bill.
When in Rome and all.
Follow bia+brew on Instagram or Facebook.
Seagull Bakery
By the time we get to Seagull Bakery, it's close to midday, and they've already been open a few hours.
So why are there still queues in the shop for coffee and bread? We wait outside the door on the corner of Broad Street, step in out of the cold when there's room and join the queue.
It becomes apparent very quickly why they were given this year's Megabites Award from John & Sally McKenna.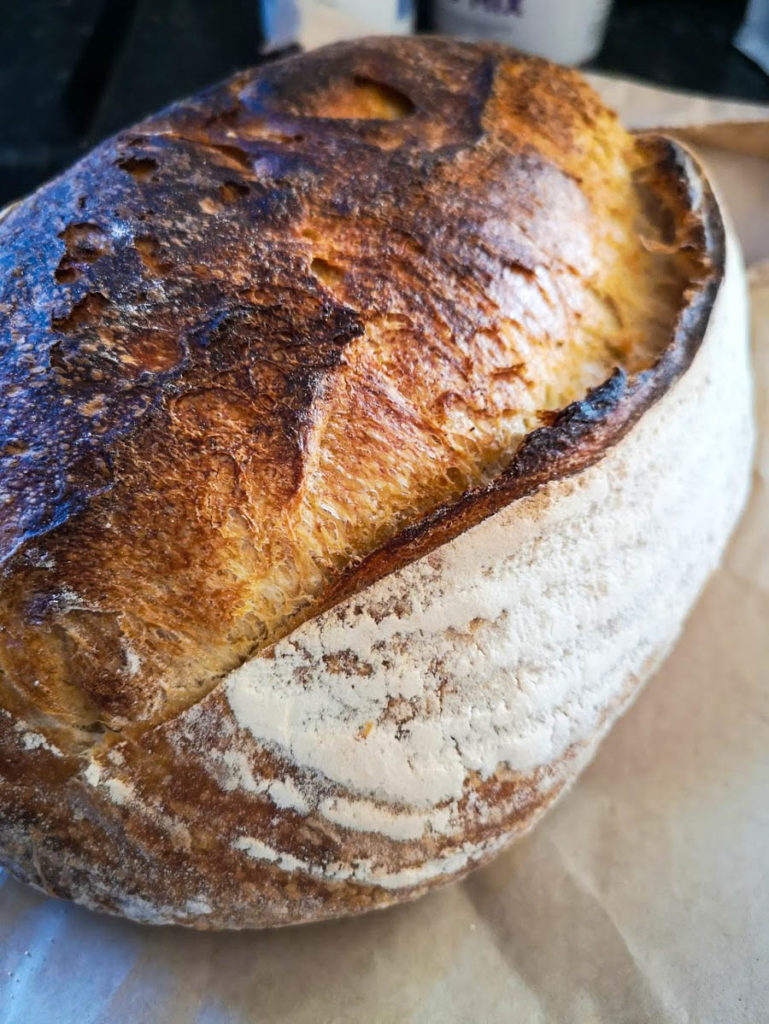 Bread was the plan, but that tuns into a large white sourdough, some seaweed sourdough, two hazelnut sourdough pastries and two coffees (Roasted Brown) to go.
Magic.
Seen as we've only wrapped breakfast, we drag the coffee and pastries down to the strand. You could get used to doing that very quickly.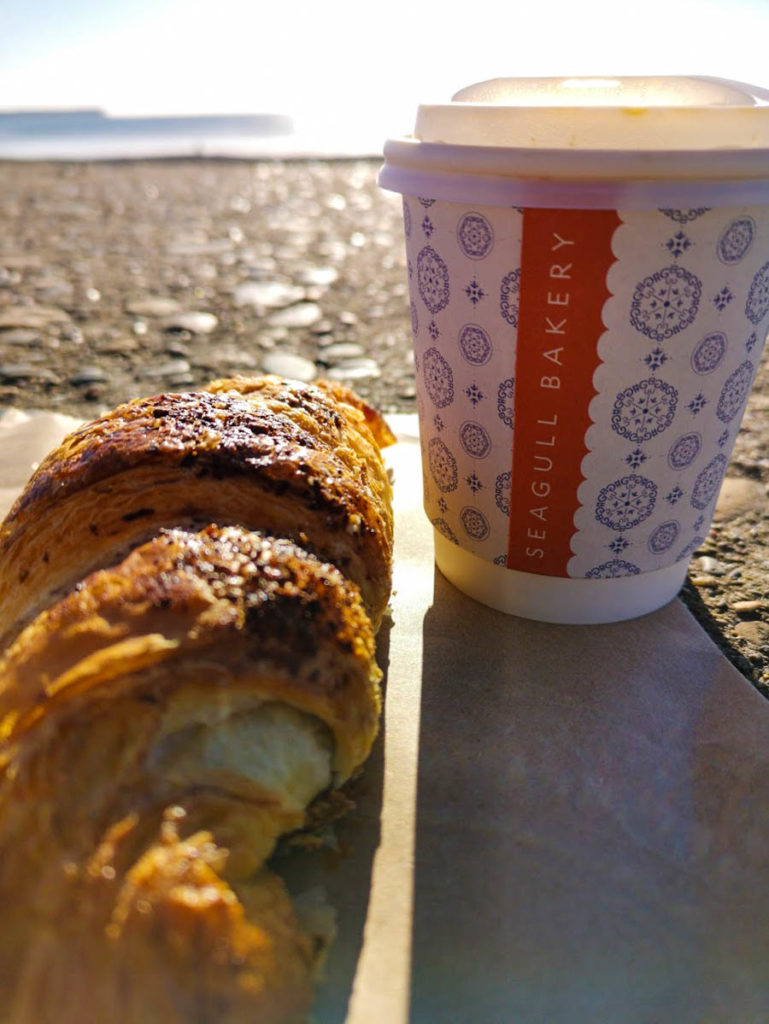 You can stock up on beans, any manner of coffee-related paraphernalia and there are bread slicers around the corner from the main counter if you prefer your loaf pre-cut.
The large loaf lasts Saturday through Sunday with the seaweed sourdough loaf running Sunday into Monday. You have to eat it while it's fresh, right?
According to Emma, I missed out on Bear Grillz as well who do a mean burger from the Church carpark every Saturday from 11am.
I guess that's another good reason to go back to Tramore.
You can follow Seagull Bakery on Instagram here, and they're open Wednesday through Saturday from 8am.