Kilkenny Foodie Tours is getting underway.
With similar ventures popular in Cork and Galway, Kilkenny city – and county – is set to get a brand new food tour.
Jason Morrissey is the man behind Kilkenny Cycling Tours. I've known Jason for years and worked with him for a spell when he was setting up the early days of the business in 2010.
Flash forward a few years and the city native has branched out to cycling safety classes for schools, tours and bike hire along the Waterford Greenway and now he's branching into food.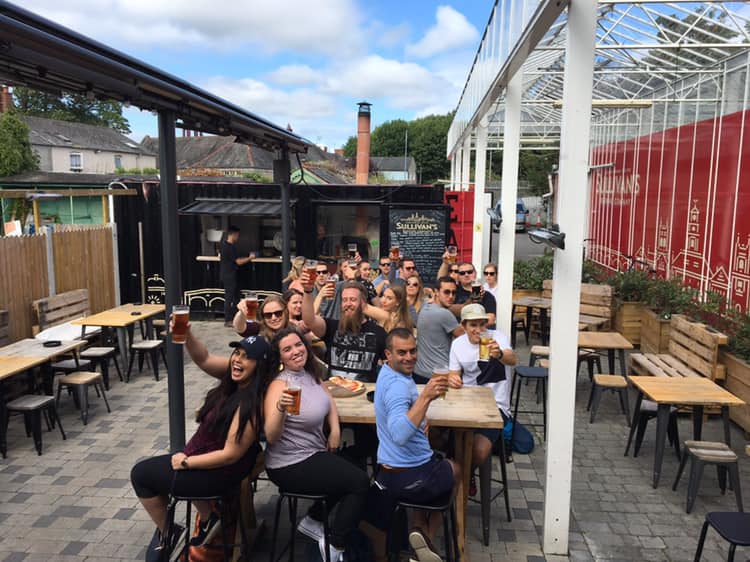 Inspiring Jason is Kilkenny's recent victory as Ireland's Foodie Destination for 2018 after a few years of knocking at the door.
"It was no fluke to win it", Jason told me on the show this week.
"In the last few years Kilkenny has come on leaps and bounds in what it has to offer in artisan foods, good restaurants, the variety. I actually had the judges going around with me on the bikes, and one of them asked me 'do you do a foodie option'. That was my lightbulb moment."
"Kilkenny can blow them out of the water with what we have to offer. "
Listen: Kilkenny Foodie Tours Interview
While the tours are being finalised to start rolling out in November, the premise is three to four hours on foot, stopping off at a number of food stops around the city, expanding later out into the county.
There'll be no bikes this time. While Jason alludes to mocktails given the cycling, you'll be doing this one on foot. It also means you get to enjoy the mocktails, or cocktails, and beer sampling without having to pedal home.
Each stop will bring tastings and time with the makers – whether it's a cup of tea and brown bread, a local brew, meeting local chocolatiers or other food producers.
Have a listen back to the chats above, as aired originally on KCLR Drive on Thursday 25 October. Their Facebook page will have full booking details shortly with the tour website launching in November for bookings.
If you've got a food story to share that you think would be of interest to listeners across Kilkenny and Carlow, give me shout! Pop me an email and we'll set something up.