Kilkenny Restaurant Week is a thing, it's a go, and it's happening the end of this month into February.
While my home city and county is usually bustling across the year, January is pretty much the only month without a major event or festival at the moment so Restaurant Week comes at a great time to try encourage people out to their local eatery.
Plus, it happens to land post "Blue Monday" and right in time for the first paycheck (for those of us on monthly salaries) of 2020.
So, between Kilkenny Tourism and local restaurants, Kilkenny Restaurant Week is rolling out with a mixture of signature dishes, set menus, a la carte discounts and tasting plates, in an attempt to make it as appealing as possibly to your tastebuds and your wallet.
Kilkenny Restaurant Week: Participating Restaurants
Kilkenny Restaurant Week wouldn't happen without restaurants now and cafés, would it? Here's who's taking part so far with a brief outline of what's on offer.
Those taking part include: Paris Texas, Anocht, Zuni, Butler House, Lil's at Avalon House Hotel, Face2, Arán, Truffles, La Rivista, Hoban Bar & Brasserie, River View Bar, Harpers at Kilkenny Hibernian Hotel, The Hound at Hunters Yard and The Grill and Bar at Lyrath Estate Hotel.
Paris Texas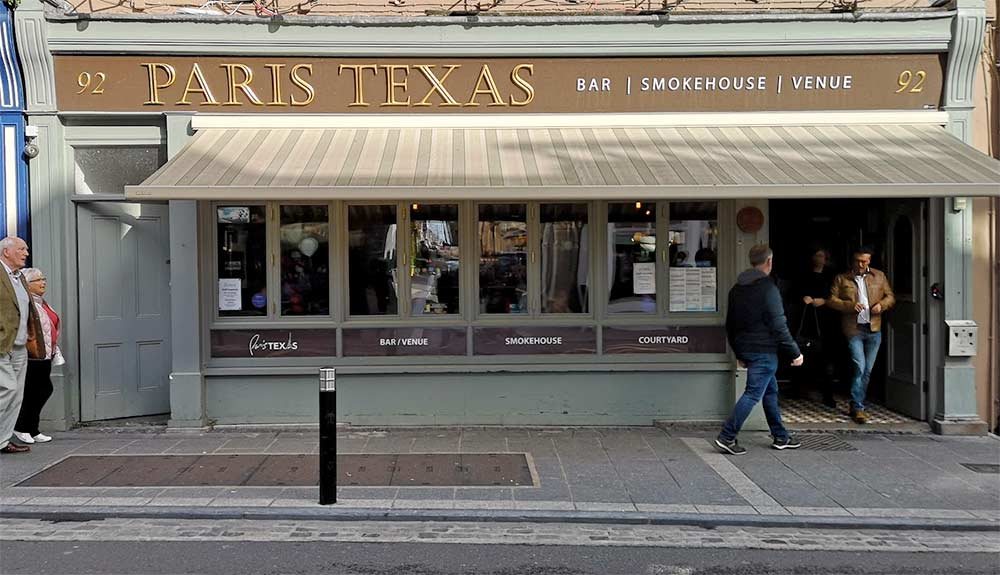 Named Pub of the Year for 2019, PT's has transformed over the last ten years to become one of the biggest
For Restaurant Week they're offering the Paris Texas Signature BBQ Pork Plate with a glass of wine or a pint of cider for €22.95 a head.
What's on the plate? Only a honey-glazed pork cutlet, pulled pork slider with applejack BBQ sauce, BBQ pork ribs with Chipotle BBQ, pork belly with Highbank apple glaze and all served with a side of apple and fennel 'slaw and fries.
If you're curious about Paris Texas, here's a chat I had with chef Keith Kelly last autumn for the podcast.
Anocht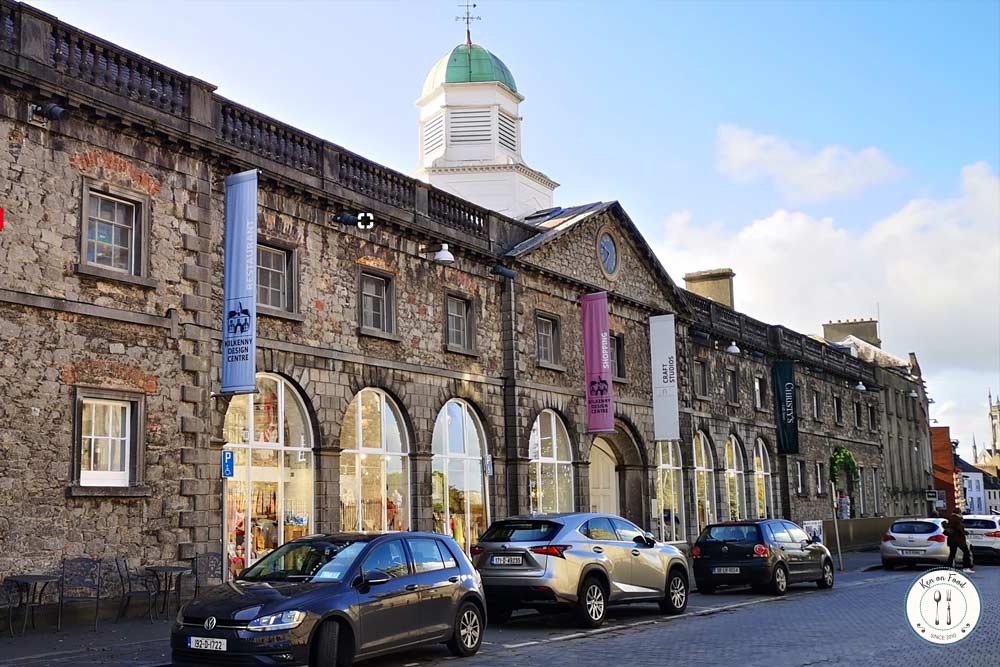 Anocht's star on the Kilkenny dining landscape continues to rise under chef Rory Nolan in the kitchen.
After the day shift, the café and restaurant upstairs at Kilkenny Design Centre is transformed into Anocht, with a wealth of local fare on the menu.
2012 marks the eighth year of the restaurant, mixing local produce into a modern Irish and European-style offering.
For Kilkenny Restaurant Week they've got a three course early-bird menu running for €24.50, available all night Thursday, until 7pm on Friday and 6.30pm on Saturday.
Riverview Bar @ Kilkenny River Court Hotel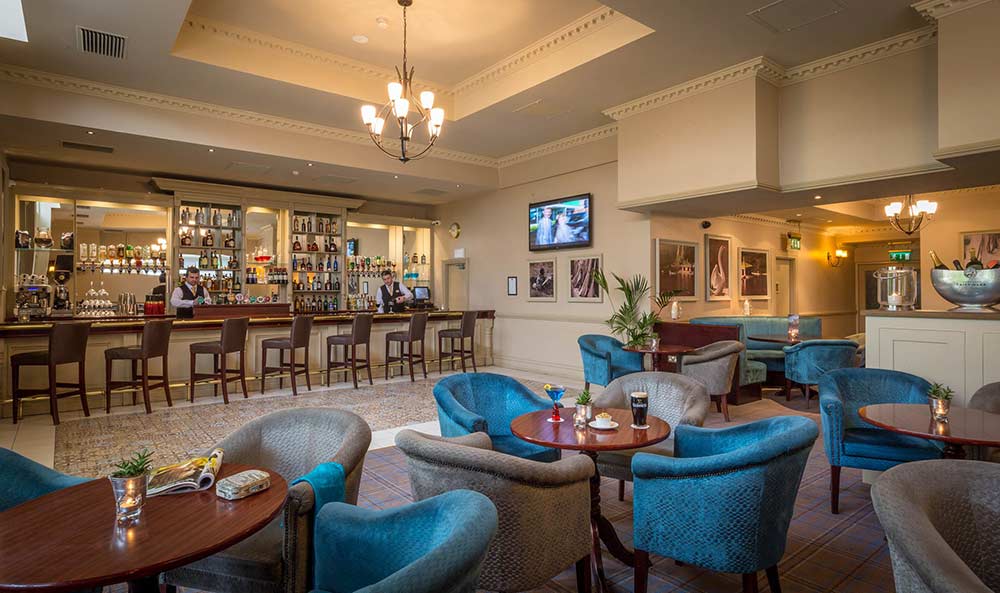 The Kilkenny River Court Hotel occupies prime real estate in Kilkenny city centre overlooking the River Nore.
During the summer months or hot days, it's near on impossible to get a spot here with the veranda open onto the banks of the river, smack under the shadow of Kilkenny Castle.
For Restaurant Week they're doing a special in the bar (except Sundays) of a two course meal with tea or coffee for just €13 a head.
Harper's at Kilkenny Hibernian Hotel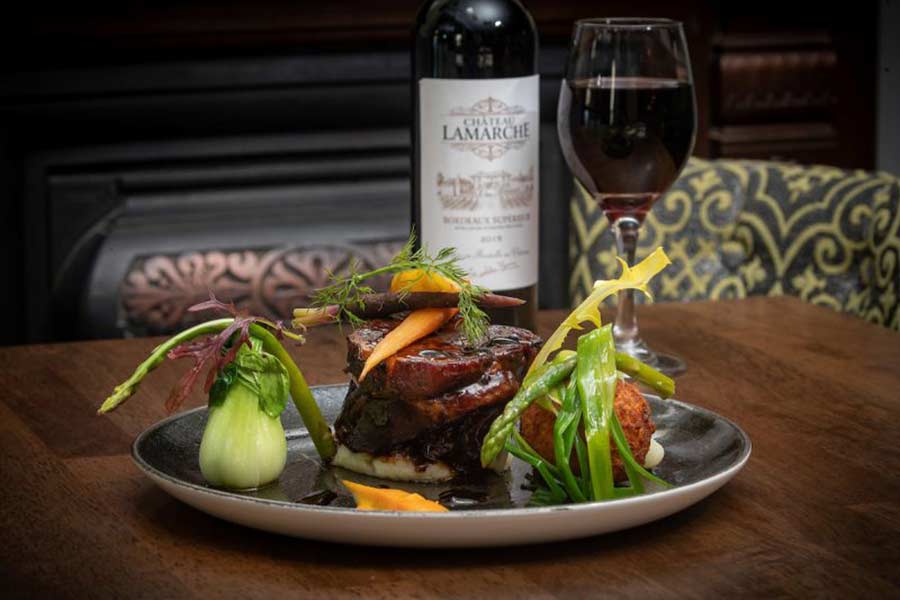 Cormac Vesey is the chef pulling the strings in the kitchen at Harper's these days. Formerly the City Bar & Grill, the restaurant has undergone big changes in the last few years with the menu turning more towards contemporary offerings in a "chic and urban setting".
There's a good mix on the menu, vegetarian and vegan options available and the food has never let us (myself and Mrs. Ken On Food) down)
Their Restaurant Week offer is two courses plus wine for two, for €50, running Thursday and Friday from 6-9pm and Saturday as an extended early bird from 5.30pm to 7.30pm. Booking isn't usually required.
La Rivista
One of the busiest weekend spots in Kilkenny, you'll find La Rivista along the Medieval Mile in Kilkenny. Their proximity to the Watergate Theatre, Cleere's, The Pumphouse and St. Canice's Cathedral make it a popular pre-gig / pre-show spot for a bite.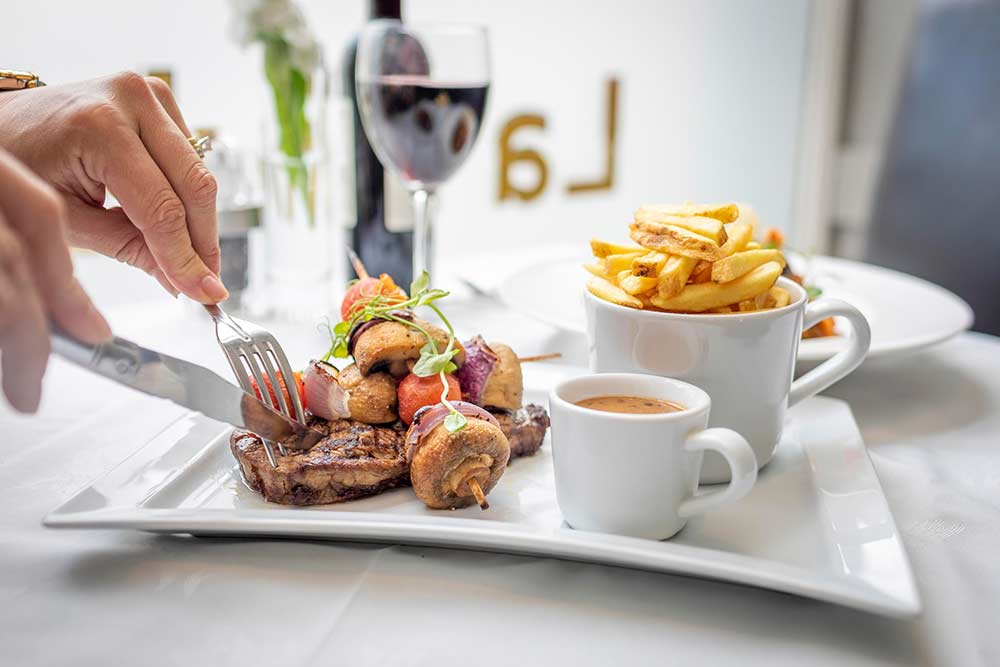 Menu-wise you're looking at a mix of contemporary Italian and Irish fusion.
For Restaurant Week they've got deals running on two courses (€18.95 a head) and 3 courses (€22.95) a head, across the week (bar Saturday).
If you're thinking on heading out on Friday night, booking is advised on 056 7771666.
The Grill & Bar at Lyrath Estate
The five star surrounds of Lyrath Estate usually take a very special occasion, wedding or awards ceremony for me to get to.
The Grill & Bar (upstairs) is on the go around two years and I'm fairly sure is the only place in Kilkenny still doing fresh lobster and oysters, plus a mean tomahawk steak.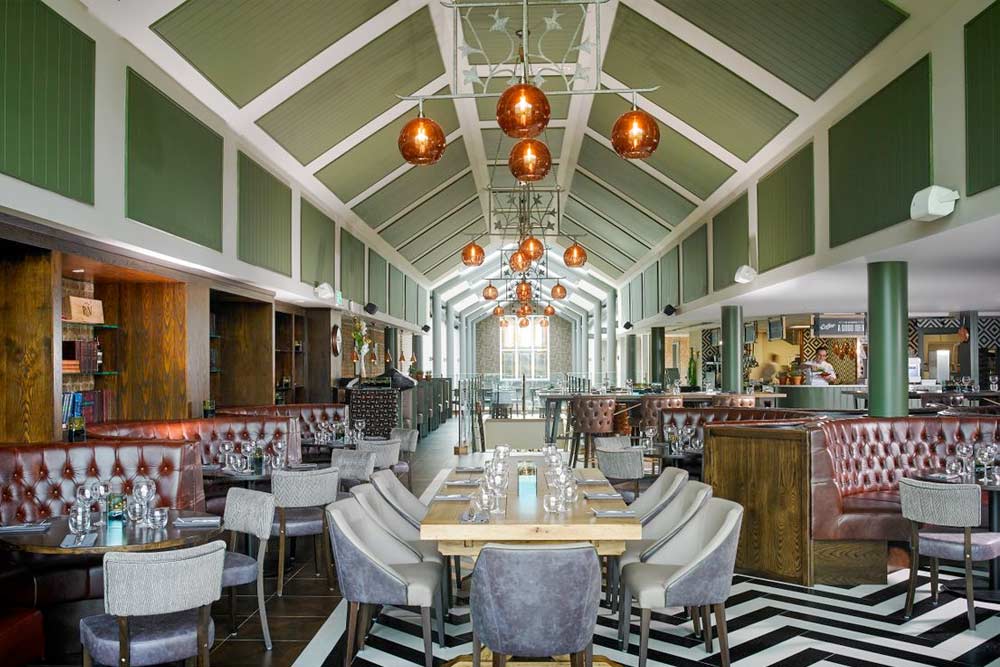 For Kilkenny Restaurant Week they've put together a €35 taster menu, split across three courses.
To start, your choice of roasted chicken wings or garlic chilli chorizo prawns. It's a 16-hour braised beef rib with truffle celeriac puree or a roast halibut in Irish chervil cream for the mains.
For those with a sweet tooth, you can wrap up with a chocolate bakewell, served with white chocolate and vanilla ice cream or a homemade coffee tiramisu.
Oh, and they'll throw in a glass of house wine or a pint of non-alcoholic beer.
Lady Eleanor Restaurant @ Butler House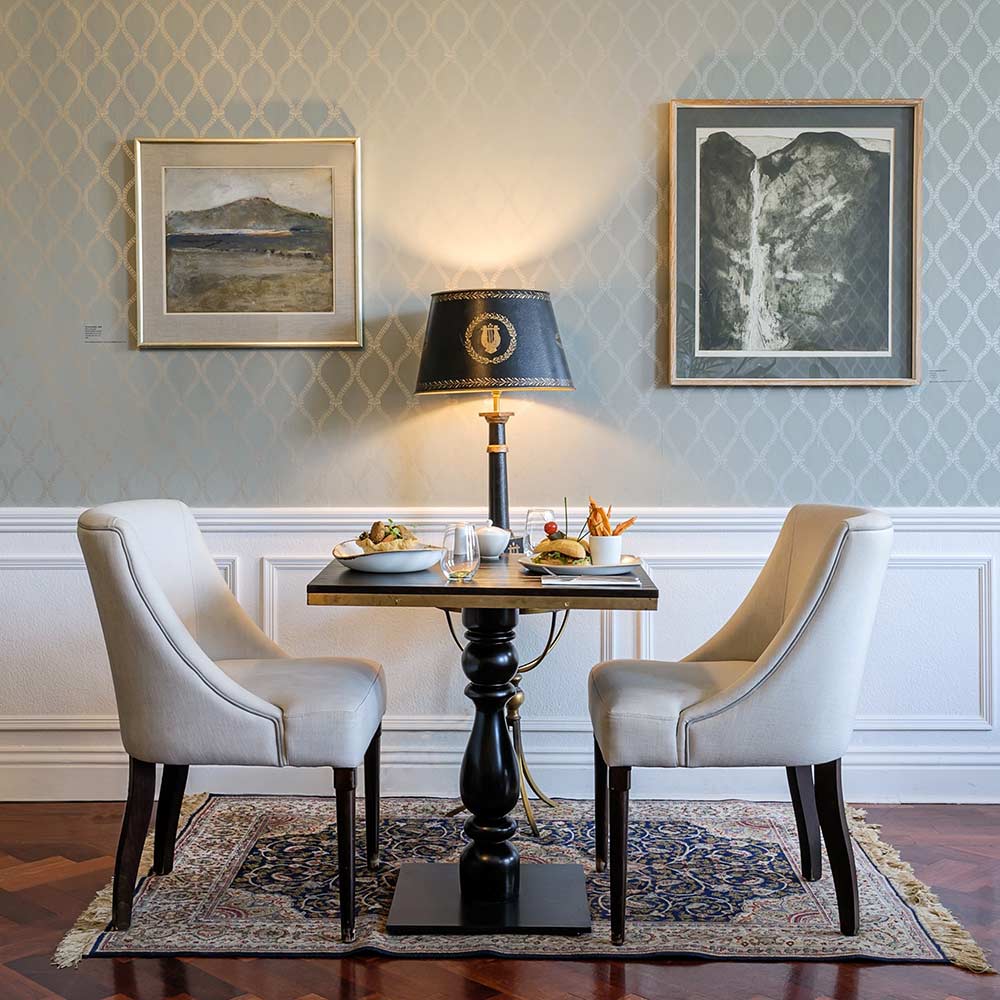 First came the weddings, then the Bubbles & Brunch events, now the Lady Eleanor restaurant under chef Ger Dunne at Butler House is open right across the week for lunch.
There's also few settings like Butler House (the Dower House of Kilkenny Castle) around and open to the public in this manner so the setting adds something special to the occasion.
They're open Monday to Friday 12-4pm and weekends 12-5pm, with booking essential.
For Kilkenny Restaurant Week they've got a two course set lunch menu for €24.95 per person.
Matt the Millers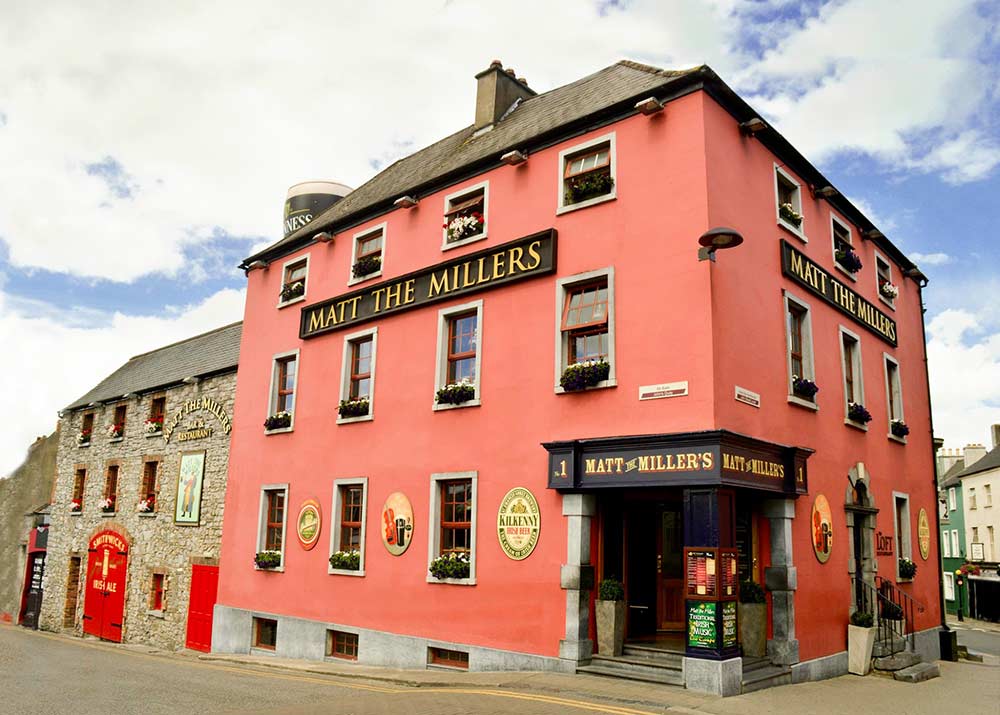 On the opposite side of the bridge to the Kilkenny River Court Hotel, you'll find Matt The Millers.
Monday nights in Matt's are a right of passage for Kilkenny locals and visitors alike, the bar having scooped countless awards and nods for live music and entertainment over the years.
When it comes to the food though, the kitchen is flat out from early morning until 10 at night with plenty to choose from.
Want to snack on bar bites? No problem. Looking for a three-course sit-down? No problem.
The focus for Kilkenny Restaurant Week is on lunch, with a "buy one get one half price" offer covering everything on the lunch menu between 12pm and 3pm every day.
Face2
Laura and Rory Gannon brought dessert and coffee to a whole new level when they introduced Cakeface to Kilkenny a few years ago.
Just before Christmas 2019, they expanded operations and opened Face2 on Kieran Street in the heart of Kilkenny city, and it's already off to a roaring start.
For Kilkenny Restaurant Week you can nab a complimentary sharing dessert if you're ordering lunch for two, or get a second coffee half price when you order your daily fix.
Rive Gauche at Left Bank
Another restaurant picking up fans, awards and to be found bustling at the weekends is Rive Gauche at Left Bank, smack on the Parade in Kilkenny.
Think food with a French feel, grounded with an Irish passion and ethos. Surf and turf is a winner, duck fat chips should be everywhere, and there's plenty to keep you occupied.
Options might be light for vegetarians, but if you're coeliac, you're well covered.
Check out their Kilkenny Restaurant Week menu below.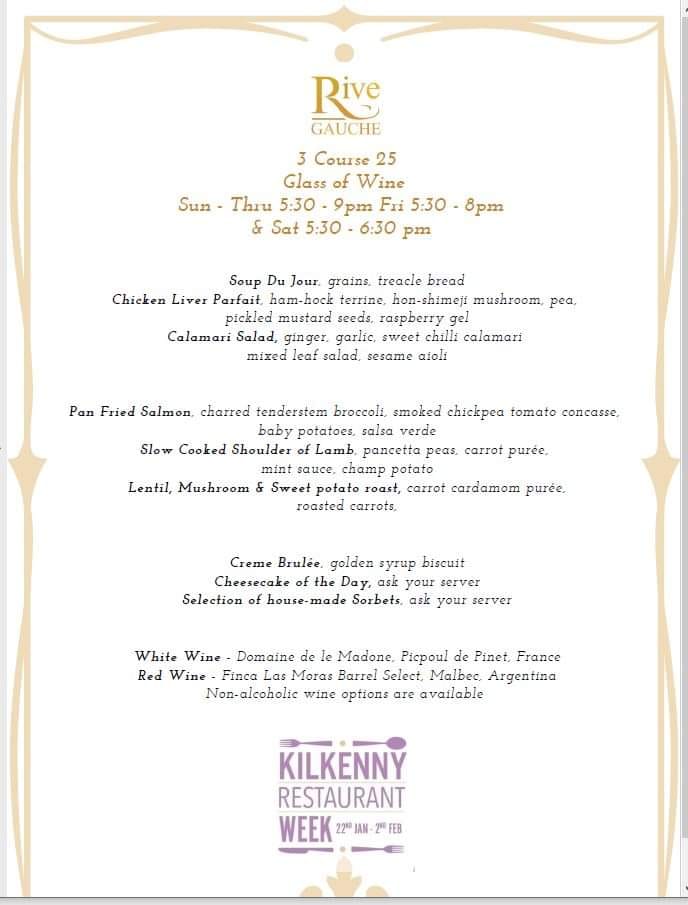 Zuni
You ask anyone for a restaurant recommendation in Kilkenny and Zuni on Patrick Street is likely to be among their early suggestions – and for very good reason.
Owner Paul Byrne runs a tight ship, chef Michael Thomas keeps diners coming back, and from breakfast through to dinner, you're spoilt for choice.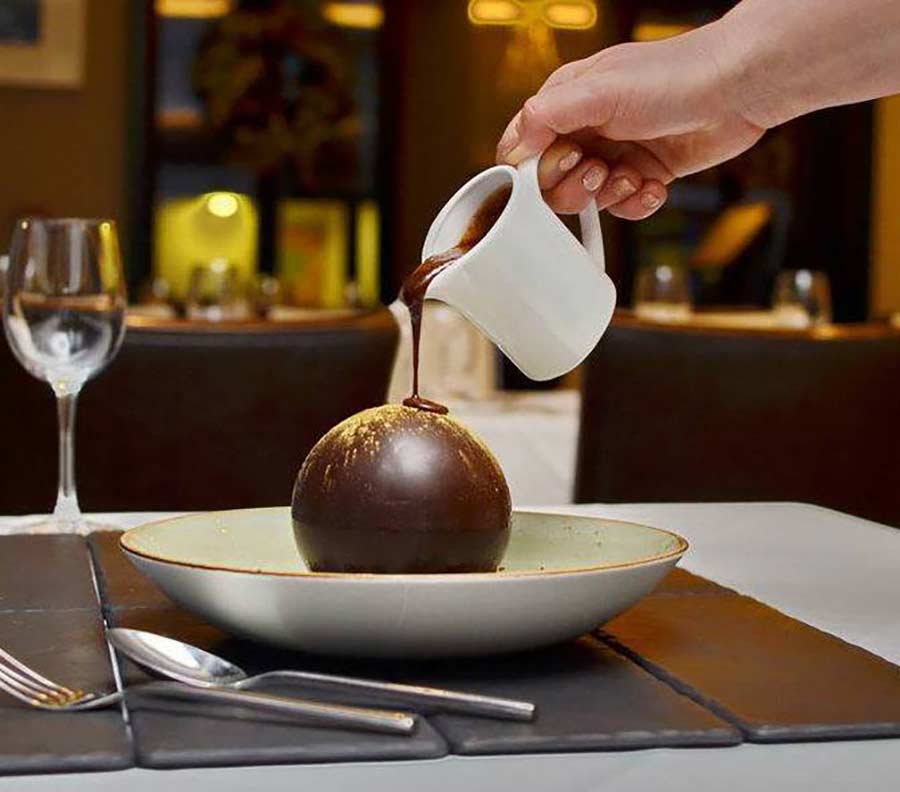 They're open seven days a week, running breakfast from 8am, lunch from midday and evening service from 5.30pm with options available in the reception bar or main restaurant.
Rather than specials, Zuni are on board for Kilkenny Restaurant Week with 10% off the A La Carte Menu across the week.
Truffles Restaurant & Wine Bar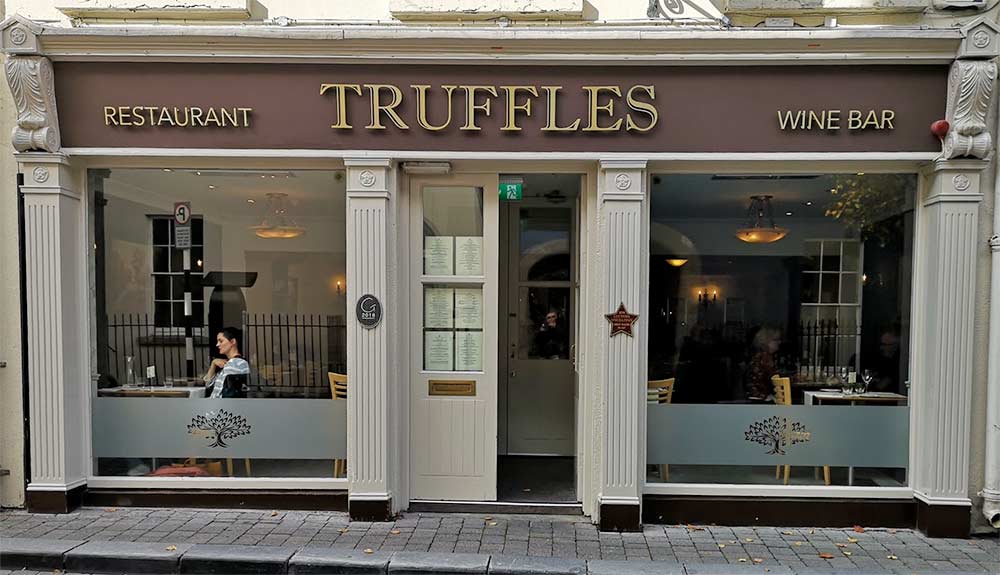 Truffles, on William Street, was the Irish Restaurant Awards pick for Kilkenny's Best Casual Dining spot for 2019.
I'll be totally honest in that it's one of my favourite spots in Kilkenny. The food is bang on and the staff are top.
Plus, with herself vegetarian, she gets an entire menu to herself with plenty of options as starter, main course and dessert.
For Kilkenny Restaurant Week they're going back to their roots with a three-course Italian set menu, running Sunday through Friday for €29.50 per person.
Lil's Restaurant @ Avalon House Hotel
Chef Cathal O'Dowd is doing great things at the Avalon in Castlecomer. Back on the scene a year or so, Lil's Restaurant is bringing something different to the people of Castlecomer and guests of the Avalon.
It's not all that long ago the only thing you could get in the evening in 'Comer was a takeaway, but there's good things happening in the north Kilkenny town.
While the bar and downstairs restaurant hums along with traditional type fare, it's more a casual fine dining experience in Lil's with Cathal crazy passionate about putting high quality locally sourced Irish food on the menu.
In a twist, however, their Kilkenny Restaurant Week offering is a Kilmore Quay Seafood Platter for two, with a bottle of Prosecco, for €50.
The restaurant is open Thursday to Saturday for the week.
Hoban Bar & Brasserie @ Kilkenny Ormonde Hotel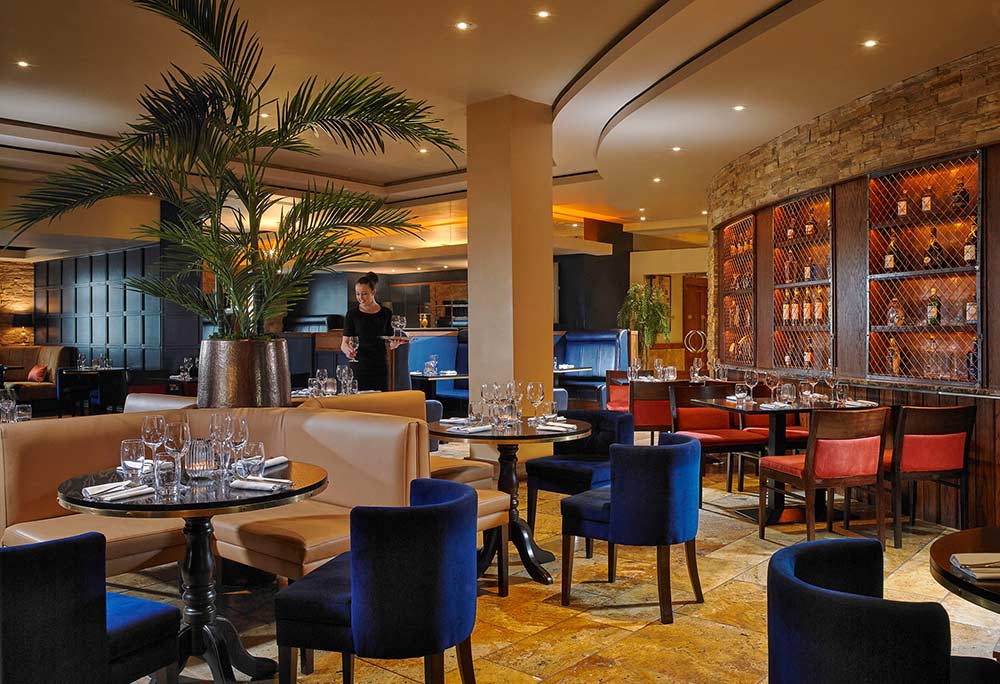 Executive chef Tom Comerford will be my first podcast guest of 2020 for the Ken On Food Podcast and at the minute, he's recovering from a crazy Christmas and gearing up for Kilkenny Restaurant Week.
Menu changes of late are bringing more locals (along with the guests) into the Hoban Bar – separate from the restaurant – and it all seems to be paying off.
With a new menu launching in the spring, now's a chance to soak up some of the atmosphere with a two-course menu for two running €49, 6-9pm nightly.
The Hound @ Hunters Yard (Mount Juliet Estate)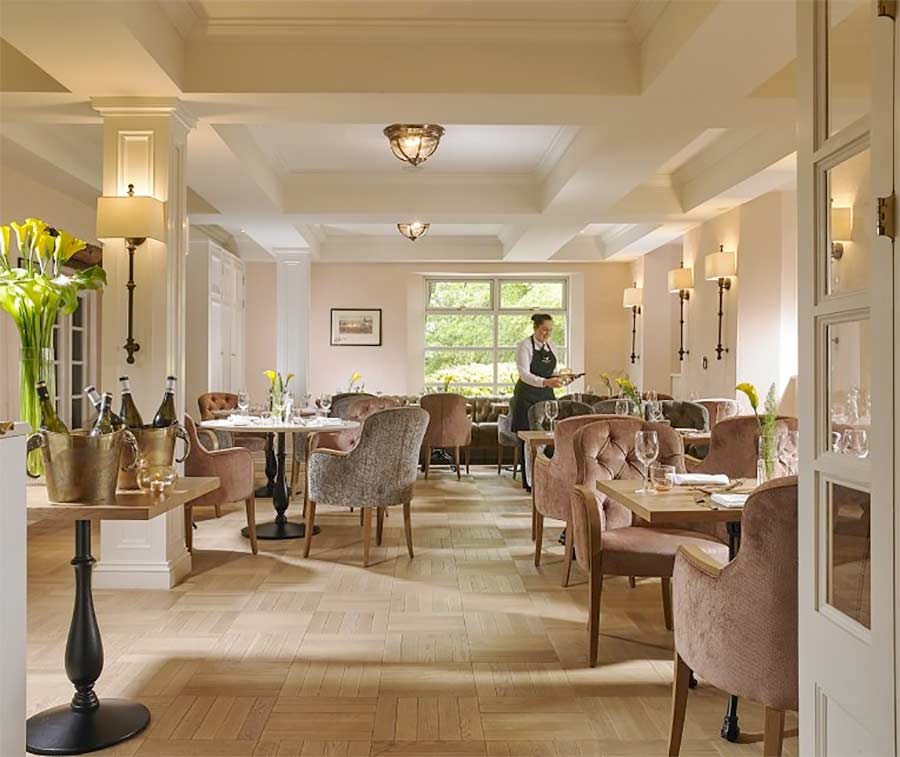 Mount Juliet is one of two five-star hotel properties in Kilkenny and it's also home to the Michelin-star Lady Helen restaurant.
For Kilkenny Restaurant Week, it's all about their other restaurant, The Hound at Hunters Yard.
A bit more informal in comparison to the Lady Helen, The Hound is overseen by executive chef Ken Harker who looks to keep things fresh, seasonal and simple. The 2 AA Rosette and Michelin Plate restaurant is open for breakfast, lunch and dinner across the week.
The week's offering is a three-course €59 menu, including a glass of prosecco.
Arán Artisan Bakery & Bistro
Arán's arrival on the Kilkenny food scene in the summer of 2019 was a breath of fresh air.
Barring the fact they advertised a two or three day break recently, you'd be forgiven for thinking owners Bart and Nicole never take a day off.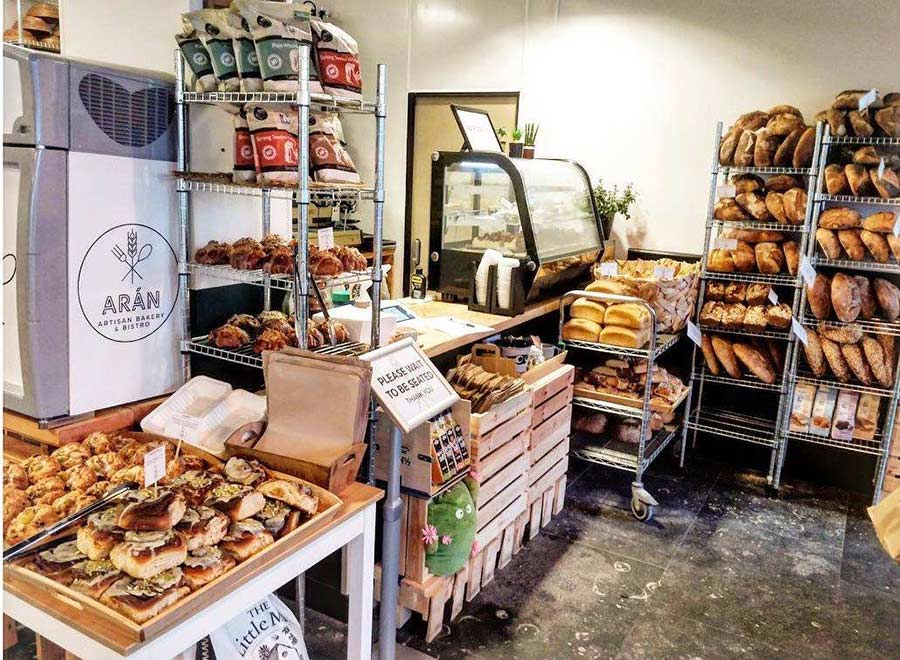 The plan was to start with two of them and within a month or two there was a team of a dozen working there at all hours.
Into 2020 and they're still selling out of all their breads across the week and after 10am it get get tricky to pick up a table.
They've also just come off a kitchen takeover with Ian Doyle, head chef at the two Michelin star Oaxen Krog, Sweden.
For Kilkenny Restaurant Week, they're flat-rating their breakfast offerings across the menu (including the awesome sizzling Ballon eggs) for €6.50 a dish between 7am and 10am. And if you think there's nobody in at 7am, you'd be mistaken.