Living in Kilkenny and looking for a plate from your favourite restaurant or tired of cooking for yourself during Covid-19 restrictions?
Here's a growing – though not definitive – list of cafés, restaurants, hotels. food producers and some other retailers who have made the pivot to offer takeaway and delivery service.
Read: As of 22 October, Level 5 restrictions are in place until 1 December 2020 – see the full list of dining options in Kilkenny for this time.
Some were already operating this way, others have introduced new online ordering or phone collection dervices to keep the lights on and patrons fed.
As such, I've left off the usual suspects (for now) who continue to operate as takeaways – Joe's, Jimmy's, Rocco's etc.
If you're in Kilkenny and I've missed your business, please let me know to get included ASAP.
Last updated: Friday, October 23, 2020
Cafés / Bakery / Deli
Arán
Barrack Street, Kilkenny. arankilkenny.ie
Bart & Nicole at Arán are a shining example of adapting your business to current restrictions. The café is effectively operating as a bakery with fresh sourdough and pastries, a tasty brunch menu, drinks to go.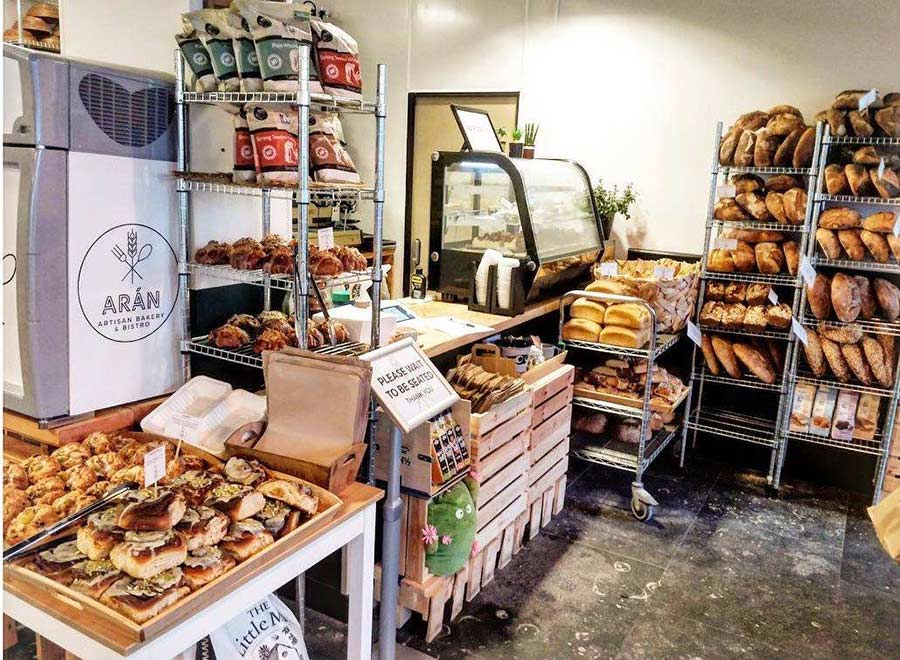 There's also new Sunday pizza service and a new fridge for other local suppliers. Click and collect or delivery available. One in, one out in the café.
If you're ordering online, there's a separate collection area (to avoid queuing for the shop entrance) and you can also specify collection times.
Blackberry Café
Thomastown, Co. Kilkenny. Facebook
Jackie and the team at The Blackberry Café in Thomastown are back up and running from 7pm May for take away teas, coffees, freshly baked scones, sausage rolls, coffee cake, brownies, lemon cake and more.
Cafe La Coco
Patrick Street, Kilkenny. instagram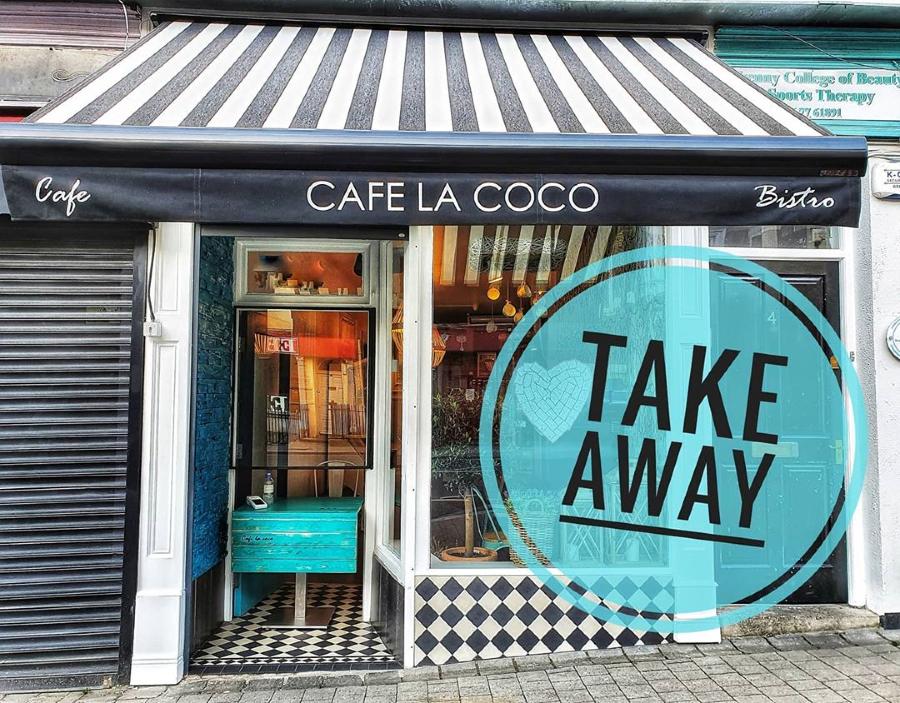 Purveyors – I'm told – of "the best soy vanilla lattes in literally all of Kilkenny", Cafe La Coco were winners of Best Café in the Leinster round of the 2020 Irish Restaurant Awards.
They're open Wednesday to Saturday for take out coffee, a lunch menu and pastries. There won't be any customers inside but they've added a protective window at the door as a hatch with contactless payments available.
Face2 / Cakeface
St. Kieran's Street / Irishtown, Kilkenny. cakeface.ie / facekilkenny.com
Laura, Rory and the team have got free dessert deliveries on the go (within a 2km radius of Kilkenny city, small fee beyond that) as well as a new take home menu available for collection from Face2. Easter weekend was a sellout with more goodies on the way. There's a new online store on the way too.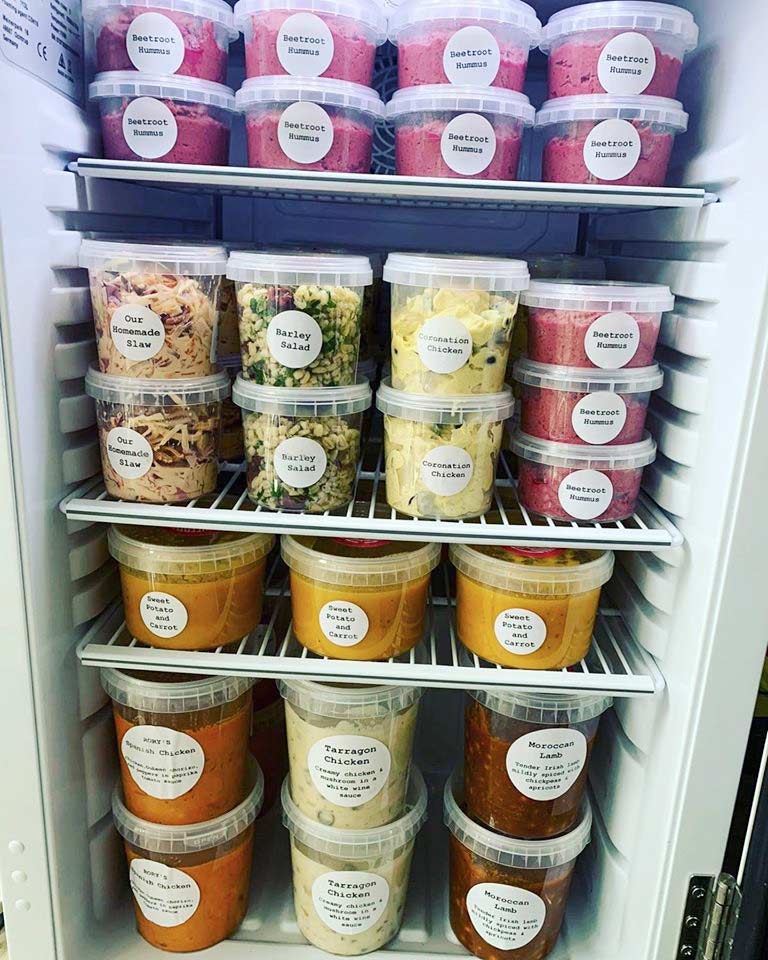 Deli service at Face2 runs 11.30am – 2.30pm Saturday and Sunday including hummus, slaws, salads, chicken dishes & soups.
Keep an eye on the Face2 page on Facebook for menu updates.
Glasrai & Goodies
Main Street, Gowran. facebook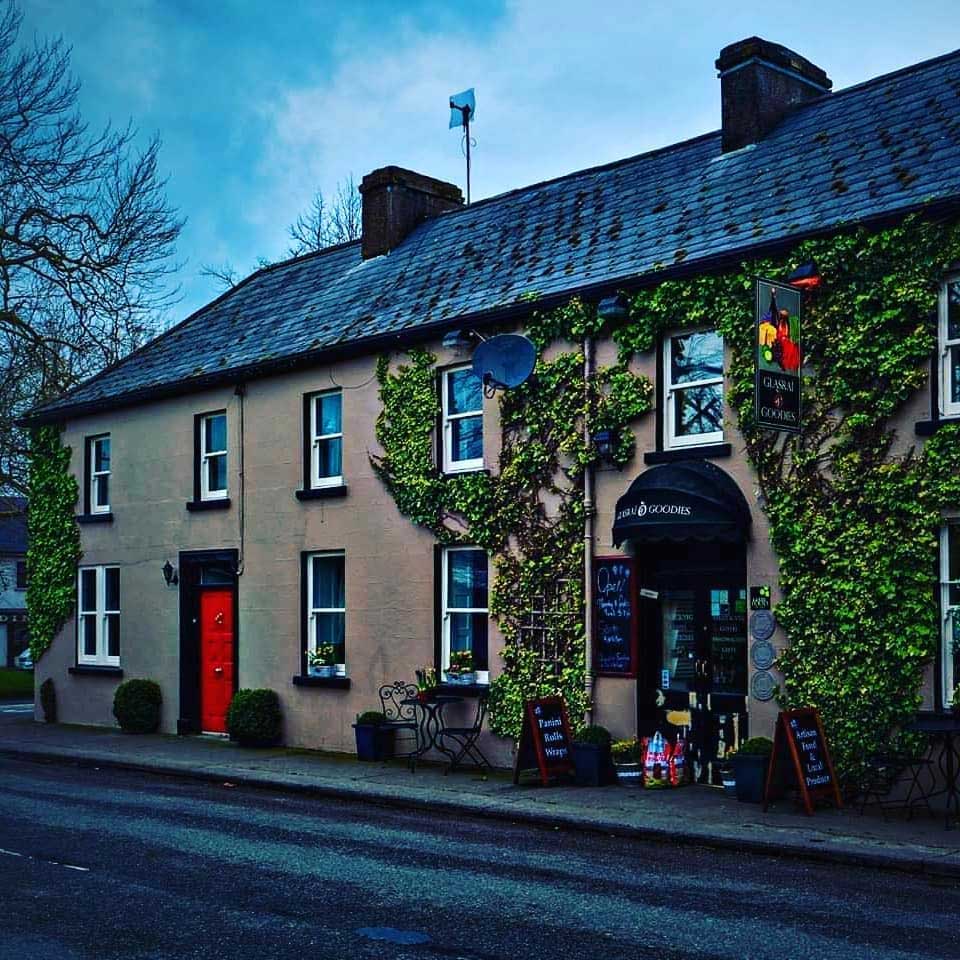 Siobhan & the team at Glasrai and Goodies are open Monday to Saturday, 10am to 5pm with social distancing in place for the shop. If there's anything specific that you're looking for, you can phone ahead and they'll have it ready for collection for you on 056 7733799.
From milk to bacon and sausages, butters, yoghurts, flours, gourmet crackers, Speltbakers breads, homebaked goodies and more, there's a wealth to choose from in store.
Knockdrinna Café
Main Street, Stoneyford. knockdrinna.com / facebook
While the Knockdrinna Café may be closed across the week, the team there have been taking orders for special bakes in recent weeks.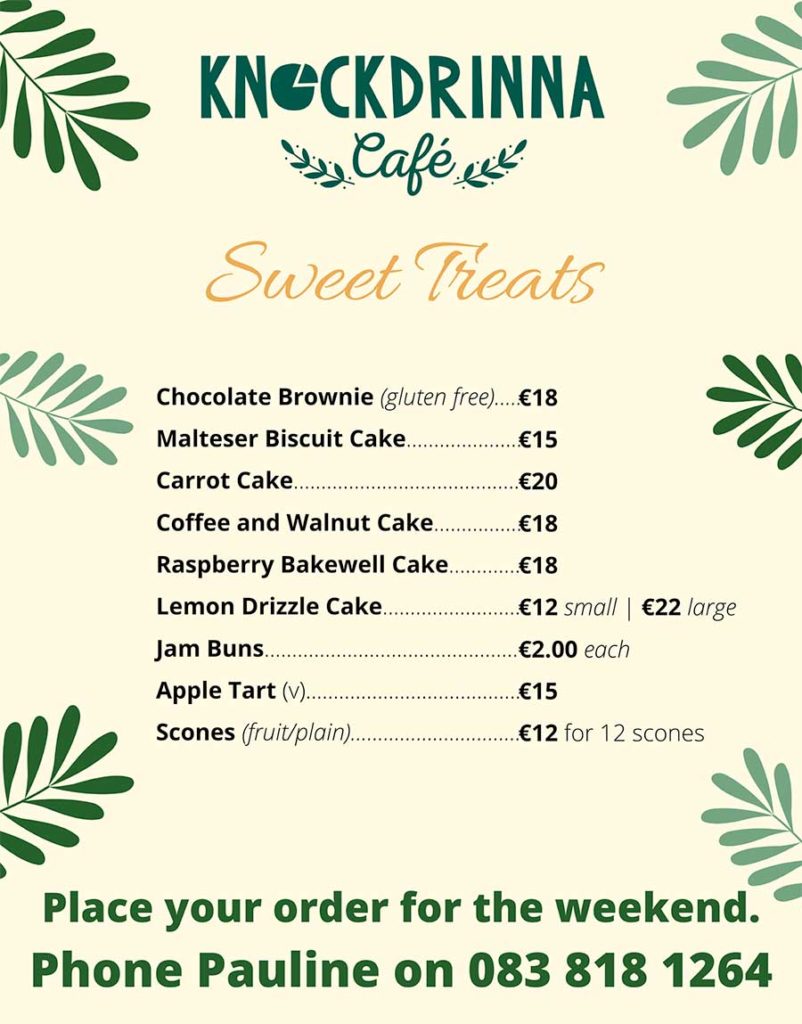 It's great if you've got a birthday or celebration at home, or maybe you need to get a special bake for someone.
Call Pauline across the week on 083 818 1264 and you can pick up from Knockdrinna at the weekend.
There's plenty to choose from including their gluten free chocolate brownie cake to carrot cake, small or large lemon drizzle cake and batches of scones.
The Gourmet Store
High Street, Kilkenny. facebook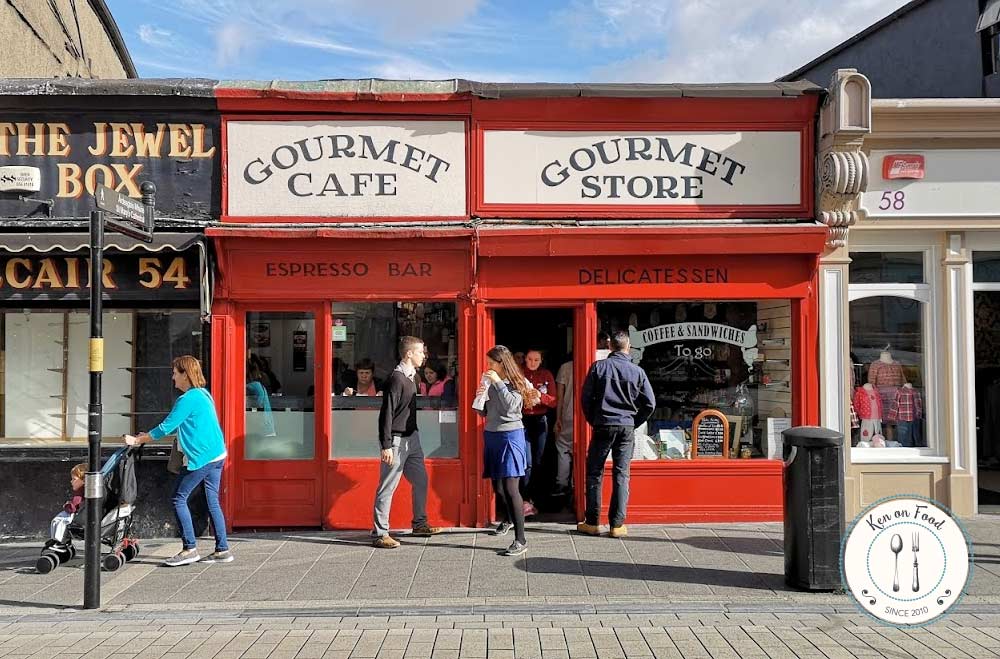 As of April 21, The Gourmet Store will open Tuesday to Saturday from 8am to 12pm, serving coffees, a selection of home baked scones, pastries, sausage rolls and brown bread.
If you require large amounts of pastries or breads, you can pre-order the evening before on 086 1713985. Social distancing measures are in place in store with a max three customers allowed in at any one time for collection.
The House of Pretzels
Market Cross, Kilkenny facebook
Plain, chocolate, cinnamon, calzone style – however you like your pretzels, Stephan and the team have you covered.
The House Of Pretzels is open as of the end of April, with a new website on the way. That means ordering online alongside their exisiting call and collect/delivery service. Coffees ready and fresh baked goodies from 9am on Wednesday 29 April. At time of writing, car parking is currently free at Market Cross.
Restaurants
Aroi
Friary Street, Kilkenny. aroi.eu / facebook
Takeaway and delivery service is now available Tuesday-Sunday from 5pm each day, demand driving things from 3 to 6 days.
They've also had new safety counters installed in the restaurant and are keeping to social distancing measures.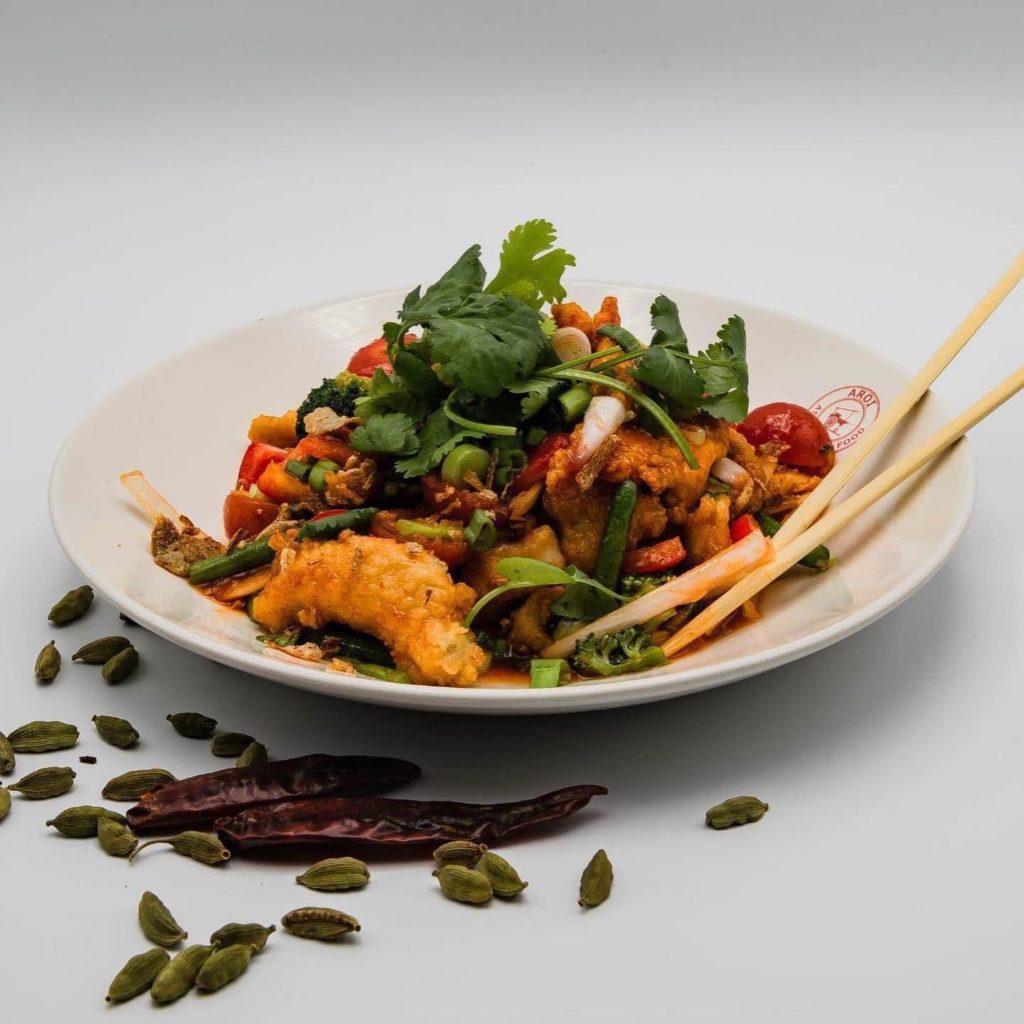 Takeout service is available from 5pm to 8pm, with extended hours on a Sunday as they're opening from 2pm to 9pm.
Phone orders can be placed on 056 7703644 for collection or delivery with online ordering via their website.
Barrows Keep
Marsh's Street, Thomastown. barrowskeep.ie / facebook
Stephen & Morgan at Barrows Keep have got the clay oven burning at the weekends for pizza collection service in Thomastown.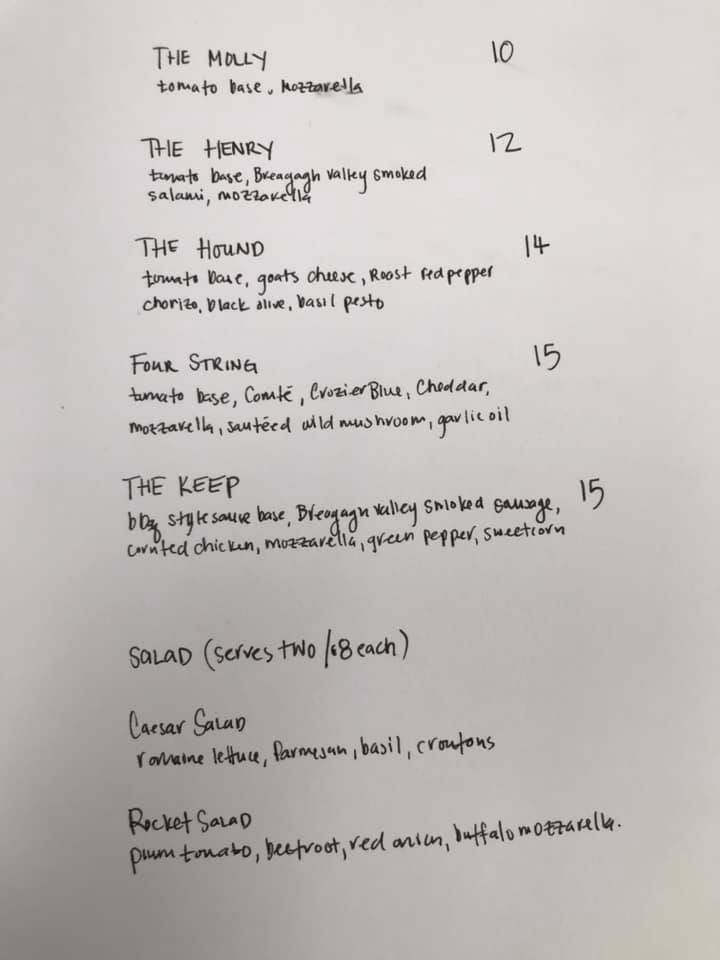 There's a range of pizzas available from The Molly (tomato & mozzarella), to The Keep (bbq style base, Breagagh Valley smoked sausage, chicken, mozzarella, green pepper, sweetcorn) from €10 to €15. Wines are also available on tap (bring your own bottle).
Pizza nights are Fridays and Saturdays, but check in with their Facebook page (link above) for menu changes.
Order via mobile on 085 250 7461. Ring your order in advance, then text the number to let them know you're parked outside for drop off.
Butcher
Butterslip, Kilkenny. butcherrestaurant.ie / facebook
In a twist, rather than providing a dining menu at Butcher in the city (see previous visit here), you can order and collect the meats usually featured on the menu to cook at home yourself.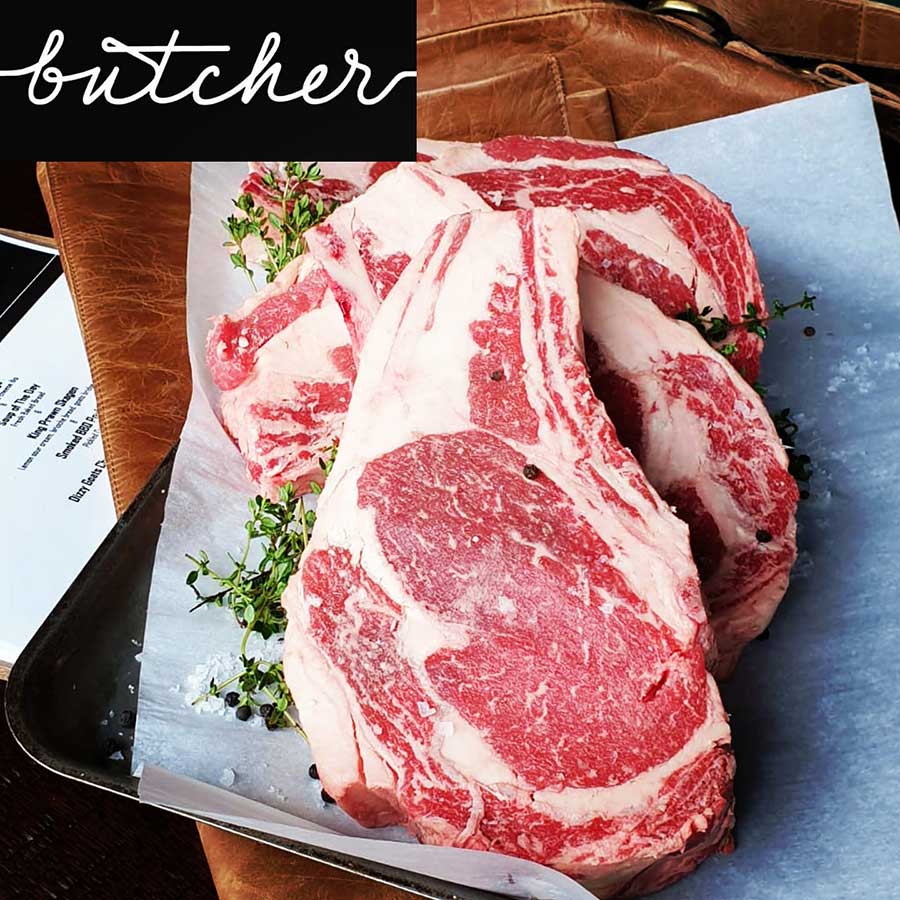 These include cowboy angus ribeye steaks, Hereford fillet centre cut steaks, full roast angus ribeye and more. Meats is available to buy from Butcher every week, Monday to Saturday from 10am-5pm.
Phone orders can be placed on 056-7790655 with card payments over the phone or cash on collection.
Campagne
Gas House Lane, Kilkenny. Campagne.ie
Missing your Michelin-starred taste of Kilkenny city? From Friday 8 May, Campagne are running a limited takeout menu for Friday and Saturday service. It's €25 per person, menu subject to change week-to-week.
As of 4 May, phone lines are open 1-4pm Thursday and Friday on 056 7772858 with collection service Friday and Saturday between 5 and 7pm.
Cat & The Fiddle Gastropub
Irishtown, Kilkenny. facebook
Having recently opened on the corner of Irishtown and Dean Street, Cat & The Fiddle are now offering a home delivery service.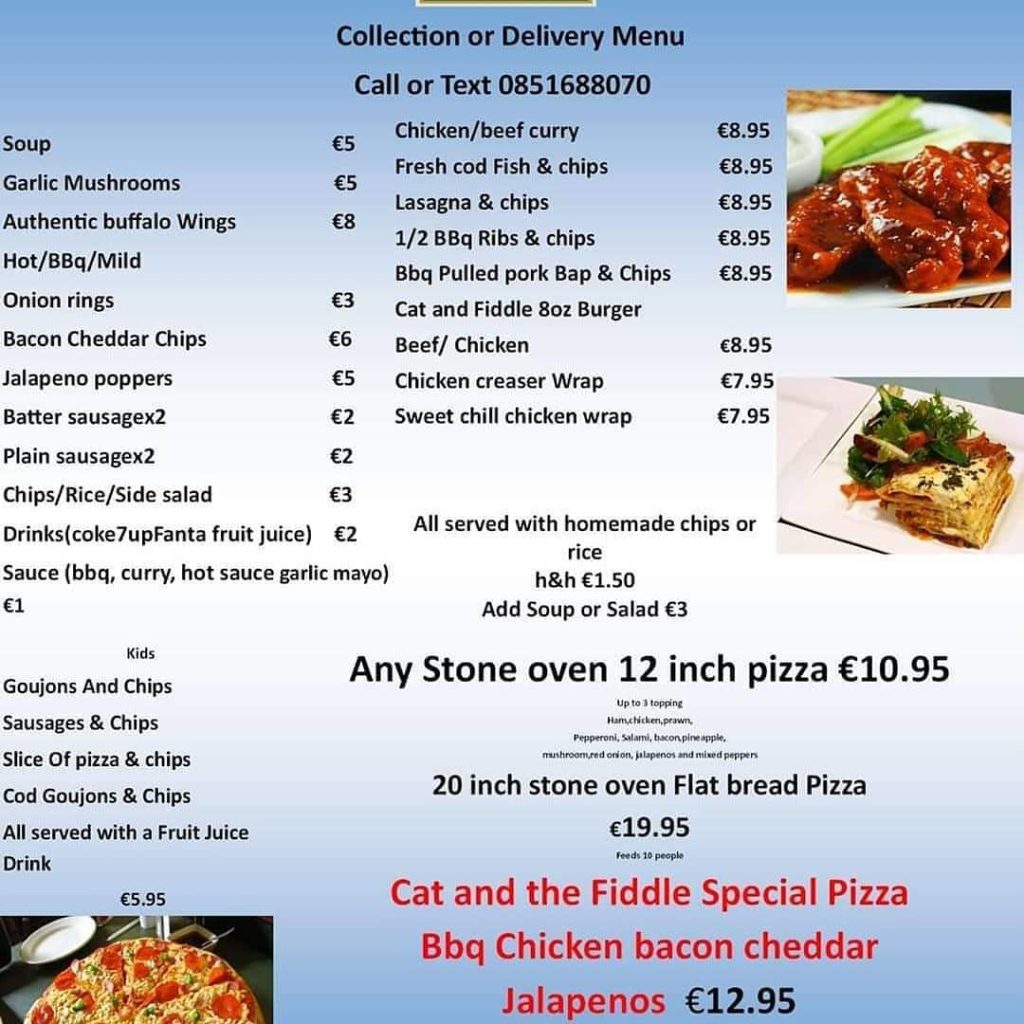 A quick look at their menu on Sunday night shows you could name a portion of wings, chips, a medium pizza and two minerals for €18, with wine service also available. Takeaway from the restaurant is available from 5pm.
They're operating on a collection or delivery basis via mobile on 085 1688070.
Dino's
Newpark Shopping Centre, Kilkenny
Dino's is a new pizza business opened at Newpark Shopping Centre. They're doing local delivery and a collection service from 4pm to 11pm. If you're hungry for pizza on that side of town, you'll get them on 056 7761802.
Italian Connection
Still (IMO) home to one of the nicest pizzas in Kilkenny, Italian Connection on Parliament Street resume service from 7 May.
Kilkenny Design Food Hall
Castle Road, Kilkenny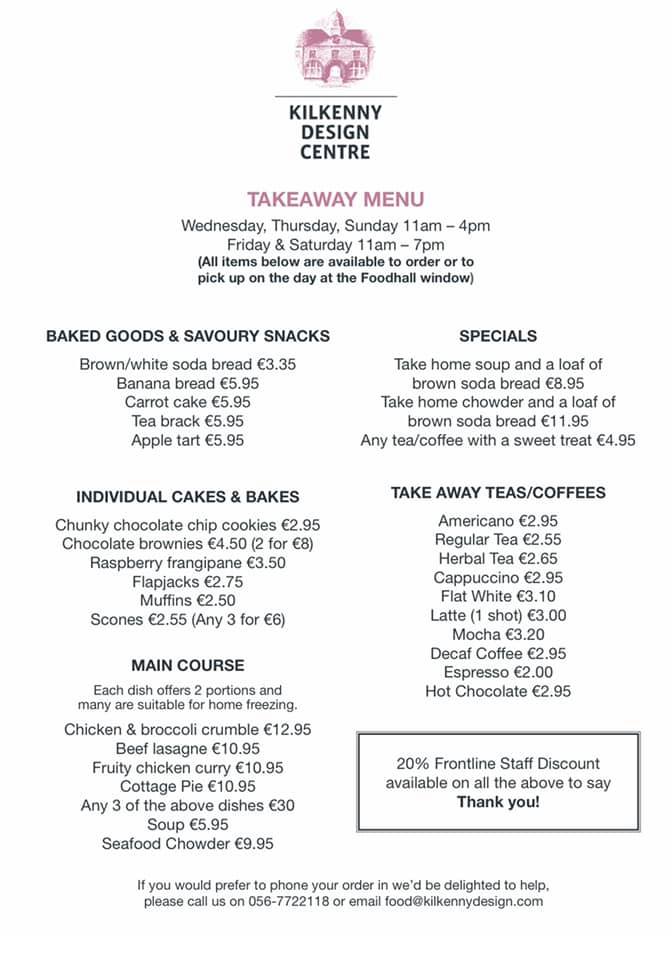 Kilkenny Design Centre are reopening the food hall with hatch service on the Castle Road. All items on the menu above are available to order or pick up from Wednesday to Sunday 11am to 4pm. Hours are extended to 7pm on Friday and Saturday. All the Food Hall favorites are there – cakes, bakes, brownies, soups and more. Mains are portioned for two and suitable for home freezing.
Orders can be phoned in on 056 7722218 or via email to [email protected].
Kyteler's Inn
St. Kieran's St., Kilkenny. kytelersinn.com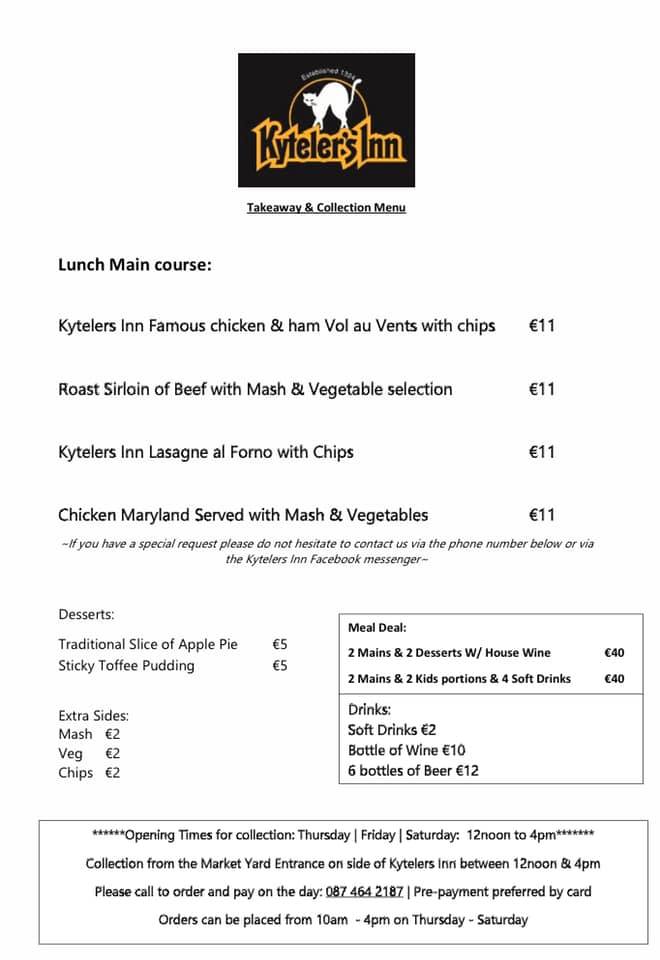 The home of the vol-au-vent resumes food trade for collection from Thursday 30 April. Opening hours are 12-4pm, Thursday to Saturday.
Phones are open from 10am each day on mobile only – 087 4642187 – with pre-payment by card preferred. Collection is via the Market Yard entrance.
Lana Asian Street Food
Upper Patrick Street, Kilkenny. lanathai.ie / facebook
Lana have reopened for delivery and collection/takeaway service. As of 16 April, they're doing 1-10pm Friday, Saturday and Sunday.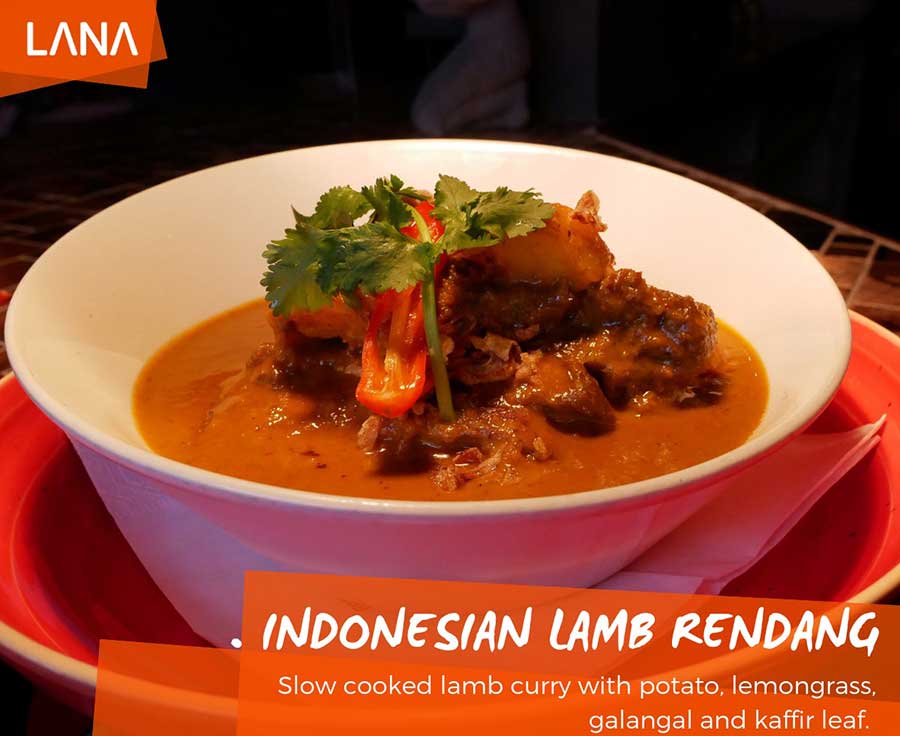 Orders are available over the phone, or you can pick up a 10% discount if you order through Lana's own app or website.
Keep an eye on their Facebook page for week-to-week opening times and special offers.
La Rivista
Parliament Street, Kilkenny. larivista.ie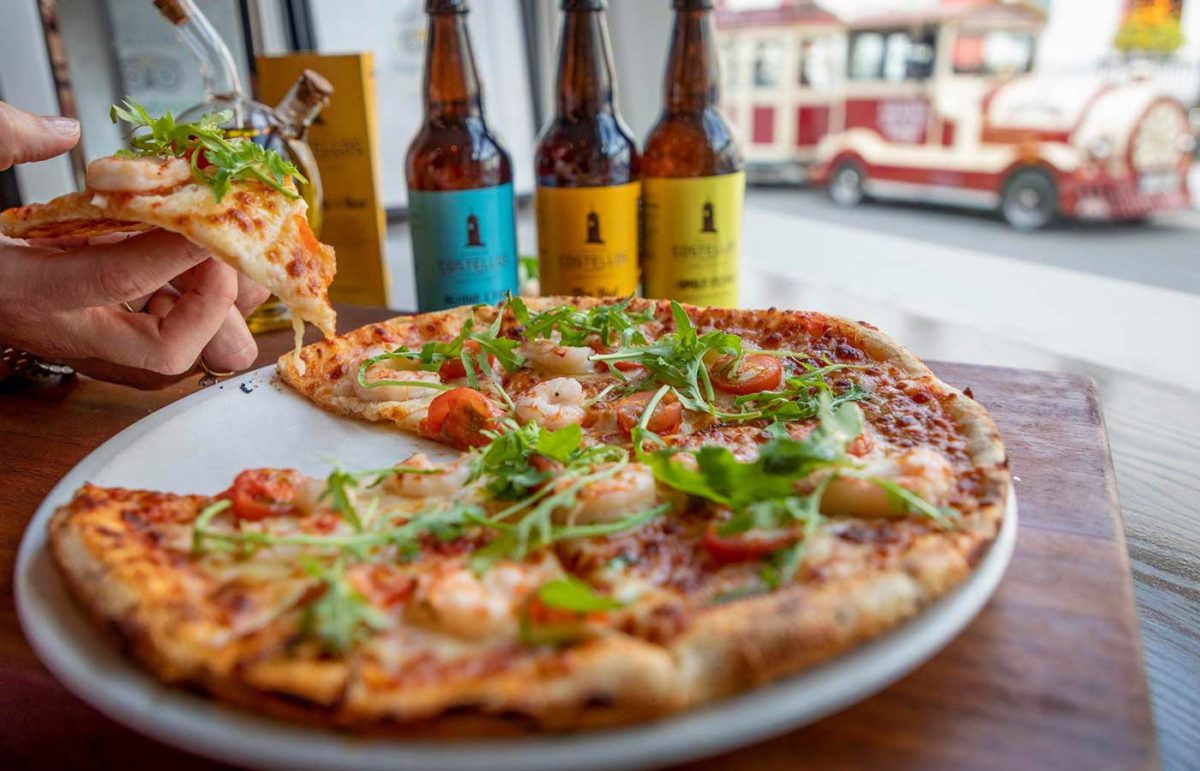 Pizza and European menu, gluten free options available. Wine and beer also available for collection with food orders. Pizza, burgers, pastas, wings, desserts and more with a handy meal deal available as well including two 12″ pizzas, two cheesecake desserts and a bottle of wine for €40.
Childrens menu and vegan options also available.
Evening takeaway service 5-7.30pm, weekend times may vary.
Langton House Hotel
John Street, Kilkenny. langtonstakeaway.com
Langton's are back in the food business effective 12.30pm Thursday 30 April. Having closed since early March, the Kilkenny family favourite is doing a lunch and dinner menu for collection (dropped to your car in the car park).
The menu, comprising salads, burgers, pizzas, pastas, a selection of childrens' dishes, desserts and drinks, is available Thursday through Sunday, 12.30pm to 7/8pm each day.
Order online from the link above or phone ahead on 056 7765133.
Lemongrass
John's Bridge, Kilkenny. lemongrass.ie / facebook
Lemongrass, a long-standing staple of Asian cuisine in Kilkenny, is open for takeout service from the restaurant.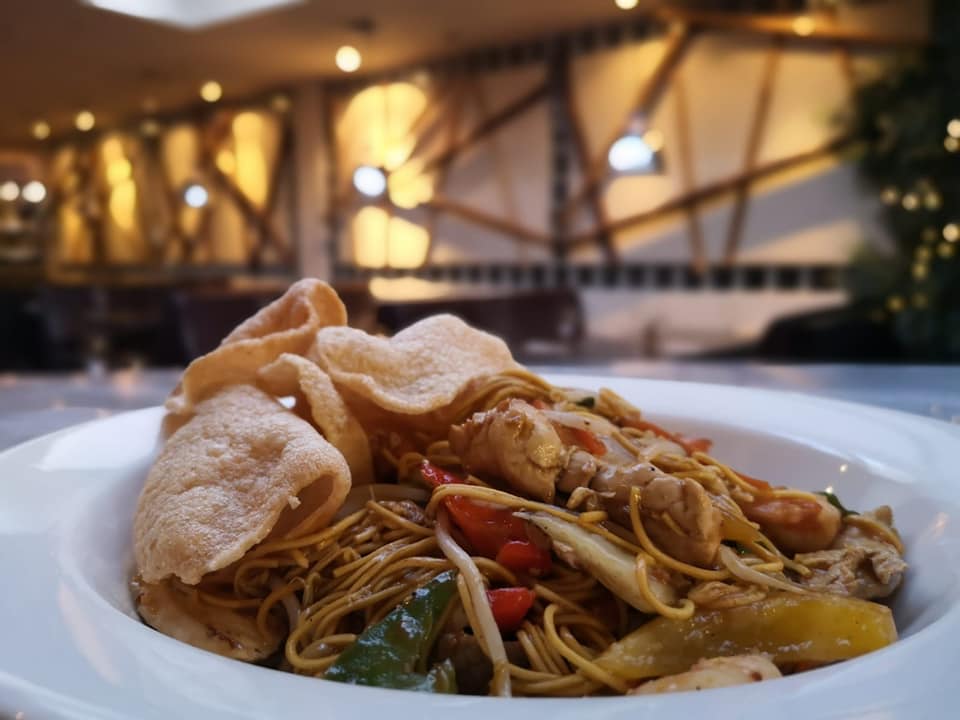 It's a call and collect service with orders paid for in advance by card. They're open 4pm Friday to Sunday in Kilkenny, as well as their Carlow and Clonmel branches.
The restaurant on John's Bridge can be called on 056 7715333. Check the menu here.
Primo Italian Restaurant
The Smithlands Centre, Loughboy. primorestaurant.ie
Primo reopened for business on 13 April and are now operating seven days from 4pm to 11pm.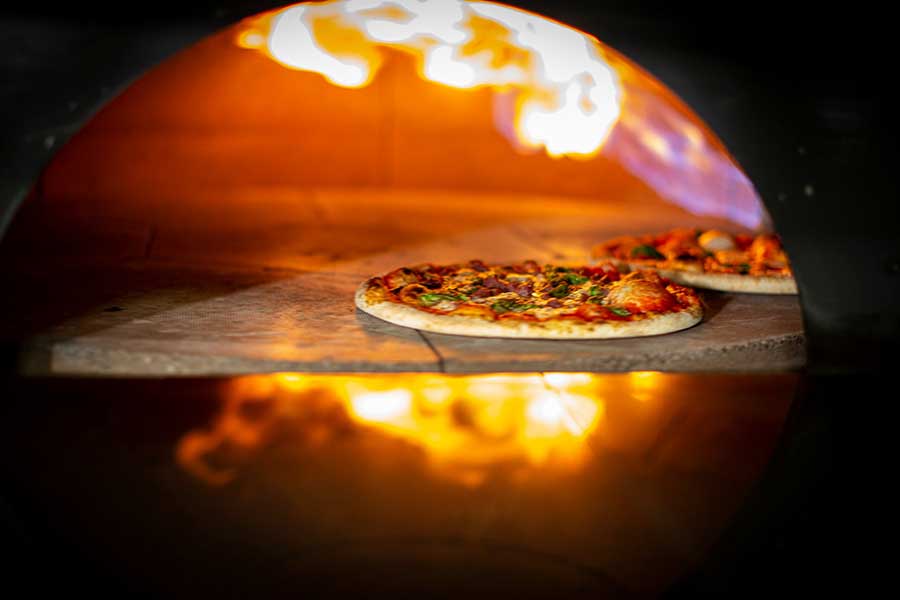 You can call in advance to 056 7772111. Safety measures are in place outside for queuing.
Royal Spice
Watergate, Kilkenny royalspice.ie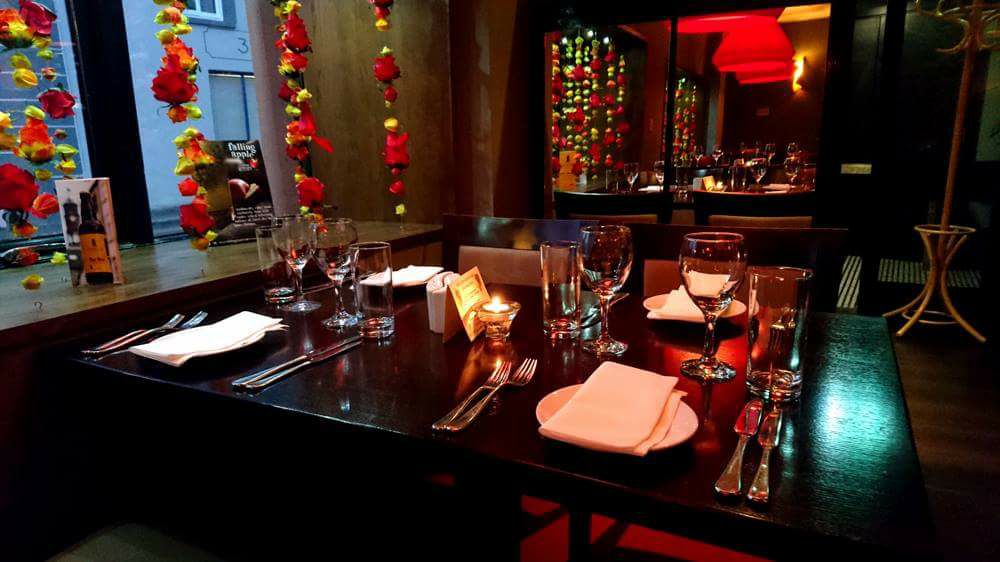 In the mood for Indian? Royal Spice are now doing online ordering only with a revised menu service available for collection or delivery via RoyalSpice.ie or or Just Eat. Dishes available include masala, jalfrezi, korma, bhuna and sies of rice and breads.
Sams
High Street, Kilkenny. samskilkenny.com
While other businesses in Kilkenny were closing their doors as the Covid-19 pandemic struck, Sam's decided to open. Borrowing their name from Uncle Sam's, the previous occupier of the high street eatery, Sam's is the latest offering from the Left Bank team.
It's not just pizza though, they're also taking orders for Sunday roasts (Italian-style braised beef, anyone).
Lunch specials available for collection 1-4pm during the week with evening take out and delivery service also available. Gluten free pizza and pasta dishes also available.
The Glendine Inn
Castlecomer Road, Kilkenny. fb.com/glendineinn1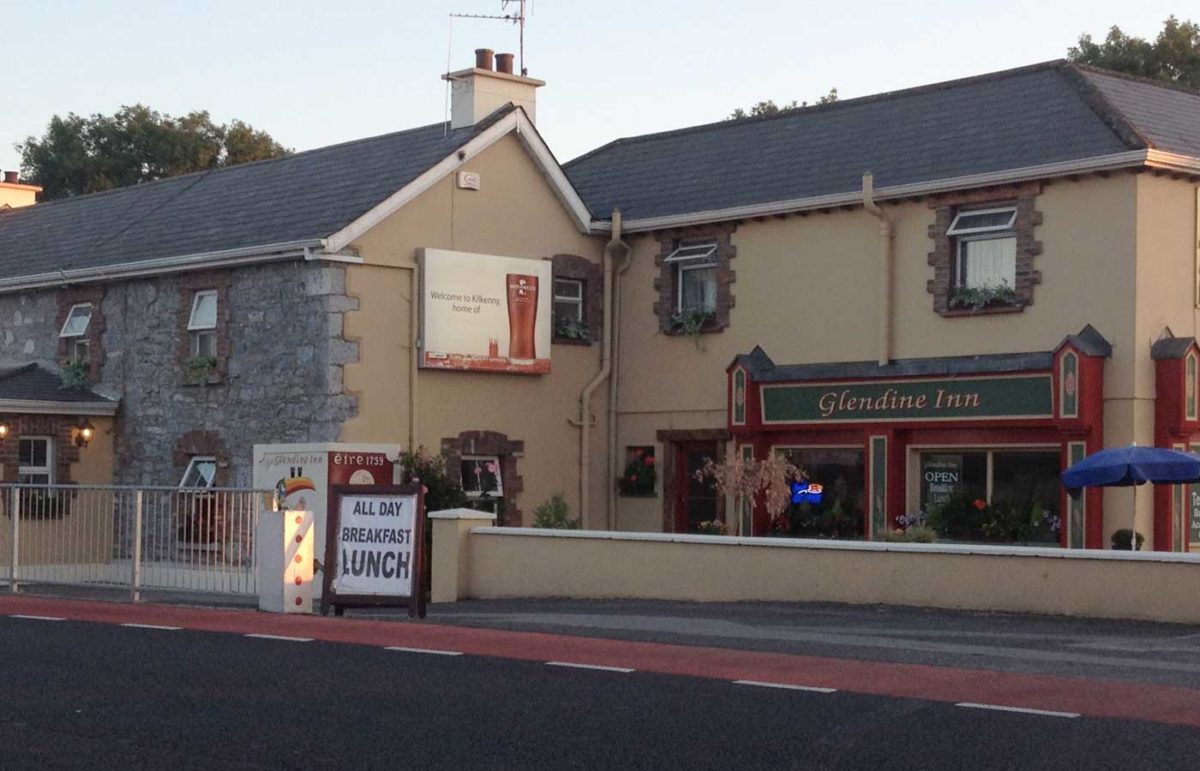 The Glendine Inn are doing hot meals seven days a week under a pre-order service. You can pick up or alternatively they will drop to the boot of your car in the car park. The restaurant is open from 9am-7pm daily with roast dishes every day, along with breakfasts, lasagne and curries.
A selection of desserts, teas and coffees along with their off licence service are also available. Pre orders are taken by phone on 056 7721069.
Truffles Restaurant & Wine Bar
William St,. Kilkenny. Website / Facebook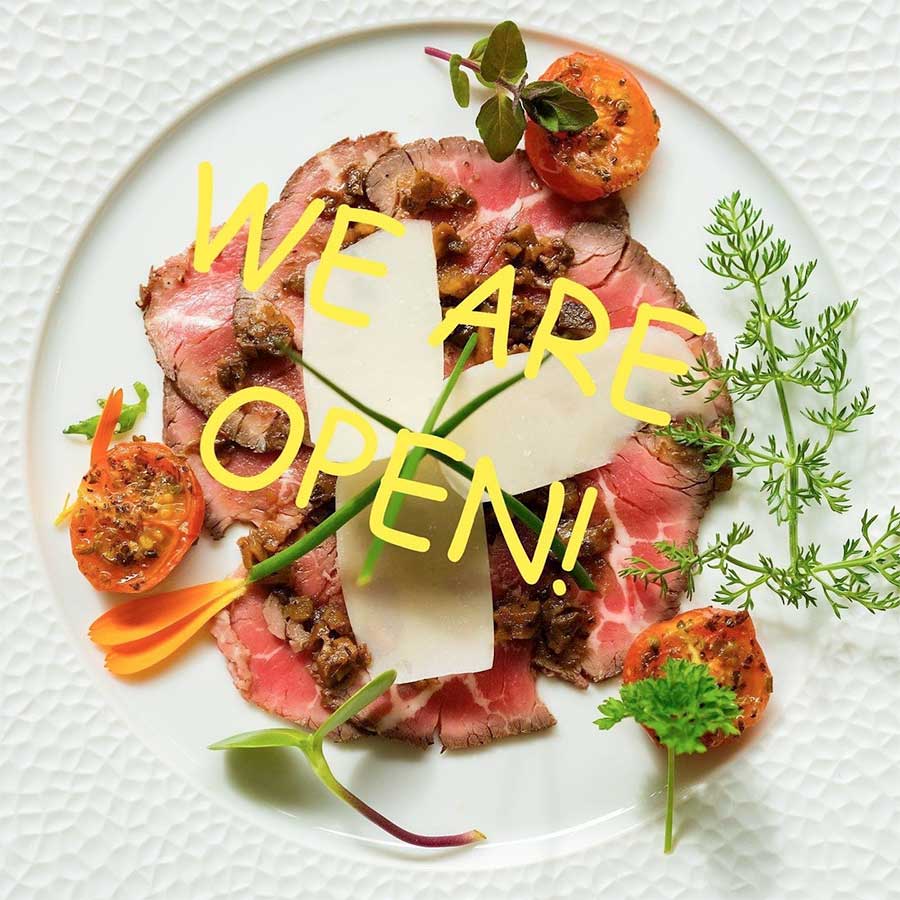 Truffles are running their Taste of Truffles takeout menu that will change weekly as of 7 May. it's a no-contact take away and delivery service available Thursday-Sunday from 4-8pm.
Preorders are via trufflesrestaurant.ie or over the phone to 056 7702748.
Payments can be made through the website, over the phone or with cash on collection with the exact amount (in envelope or plastic bag) no change given to provide the safe contactless transaction. Butler-style delivery will be done by Milko or Fabio, ensuring best possible service for Truffles customers!
Zuni
Patrick Street, Kilkenny. zuni.ie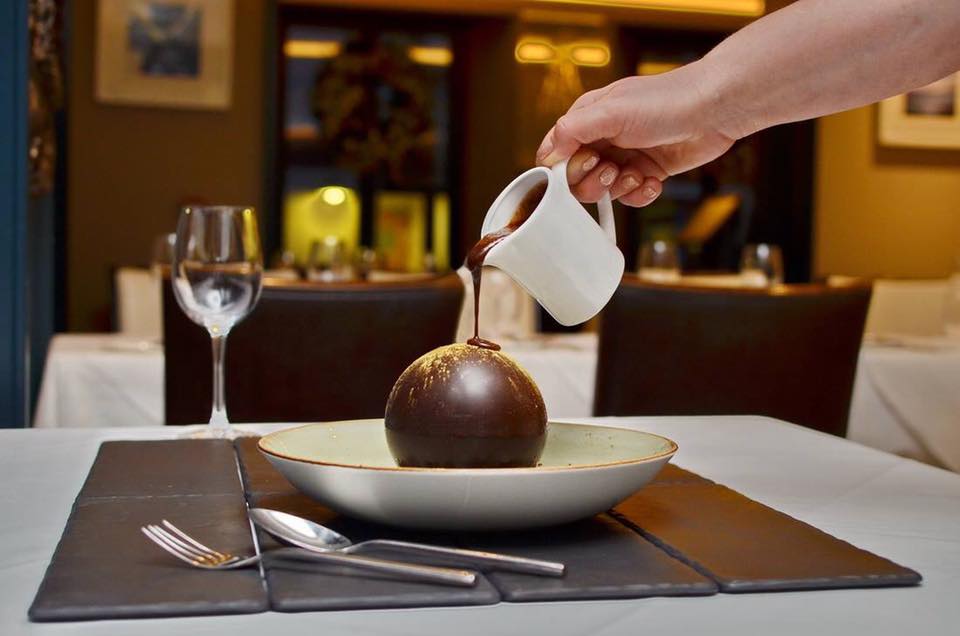 Paul and the team at Zuni are reopening for food service (take out only) from Wednesday 22 April. Wednesday through Friday they'll have breakfast, lunch, coffee and pastries available from 10am to 3pm, for pre-order or walk-in collection.
They've also added a new 4-course Zuni At Home experience, fully prepped with oven instruction.
Social distancing measures will be in place, keep an eye on their Facebook page here for menu details.
Hotels
Newpark Hotel Kilkenny
Castlecomer Road, Kilkenny. newparkhotelkilkenny.com / facebook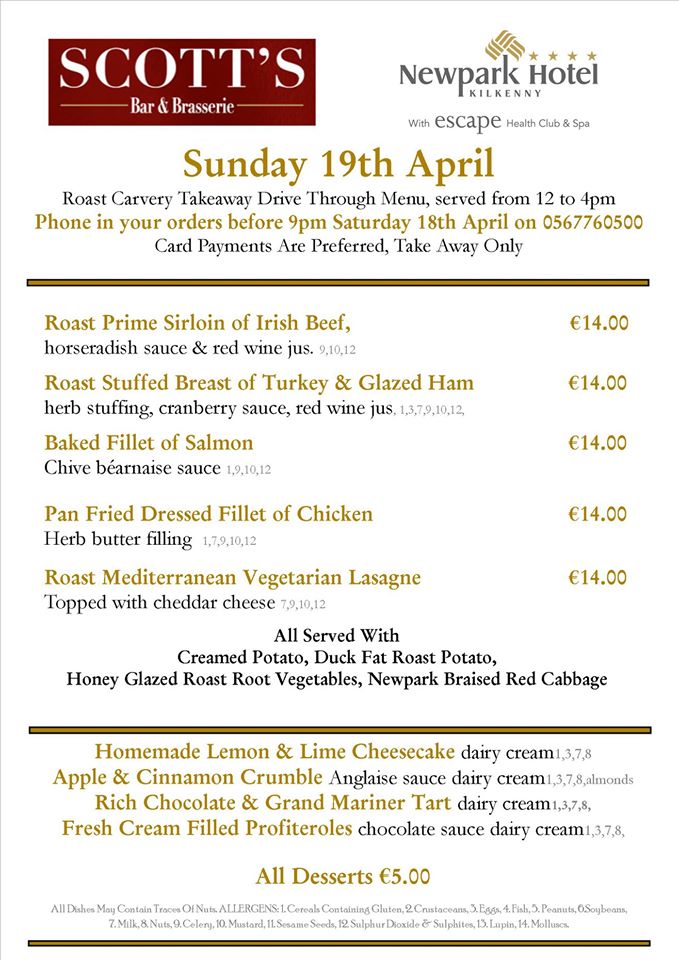 The Newpark Hotel are taking a novel approach and have opened a drive-through facility for Sunday dinners only.
You can order any time up to 9pm on the day before (i.e. Saturday) on 056 7760500. It's a takeaway service only, with card payments preferred. Order from the menu (see this weekend's sample below) and you'll be given a collection time slot.
Arrive at the time via the main carpark entrance on the Castlecomer Road and you'll be directed by staff to a waiting area and have your meals dropped to your car.
Vegetarian options and a number of desserts are also available.
Keep an eye on their Facebook page for weekly competitions to win Sunday dinners at this time.
Food Producers & Specialty Outlets
Breagagh Valley Meats
Newpark Shopping Centre, Kilkenny. breagaghvalleymeats.ie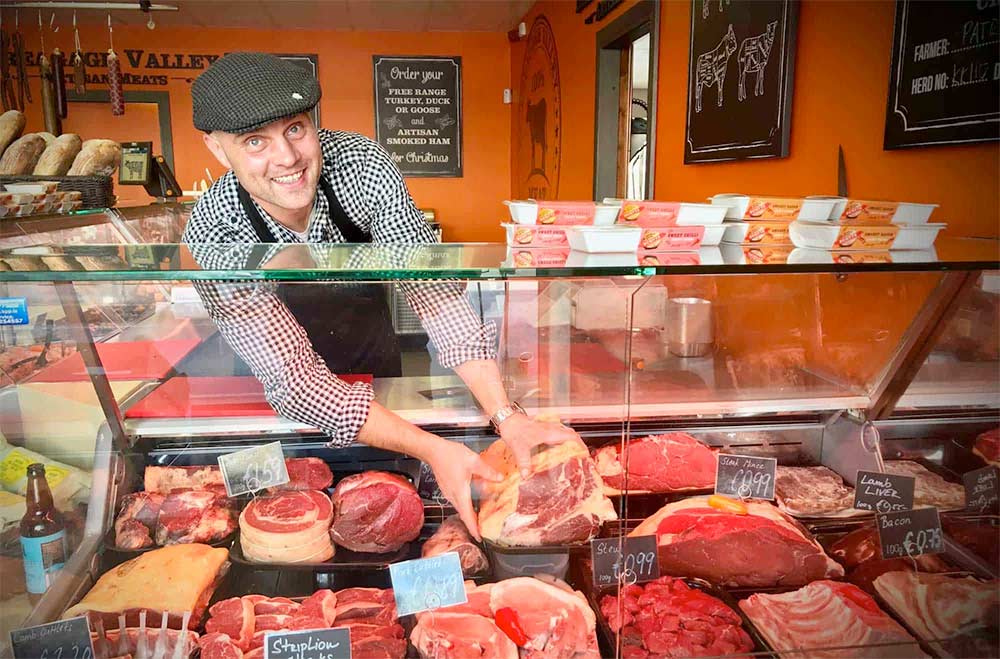 With a broad range of charcuterie and veal available, George at Breagagh Valley Meats is keeping things ticking along online. You can order veal T-bone steaks, mince, rib roasts, trhough to air-dried salami, Kilkenny pepperoni, Andouille sausage and plenty more.
George is also offering free delivery in Kilkenny after 5pm if you call 087 6743008 to arrange with deals on stakes, burgers, lamb koftas and chicken. Plenty of locally sourced meats and products in store, and if you're not in Kilkenny they can arrange DPD delivery nationwide. The shop itself is open weekdays as normal, 9-5pm. There's more offers to be found on his Facebook page.
Dinners For Winners
Online, Kilkenny. dinnersforwinners.com / facebook
The Dinners For Winners crew have been around long before lockdown but are big in demand this weather. They provide fresh made and fresh sent meals from €5, using local and seasonal vegetables and produce.
Under the Feed The Heroes initiative they've also been providing supplies to the National Ambulance Service HQ in Kilkenny.
Check the website or Facebook links above to order or for specific requirements, phone James on 087 4222344.
Goatsbridge Trout Farm
Thomastown, Kilkenny. goatsbridgetrout.ie / facebook
While the food service side of their business took a huge hit when restaurants closed in March, it's all go online for fresh and frozen trout at Goatsbridge.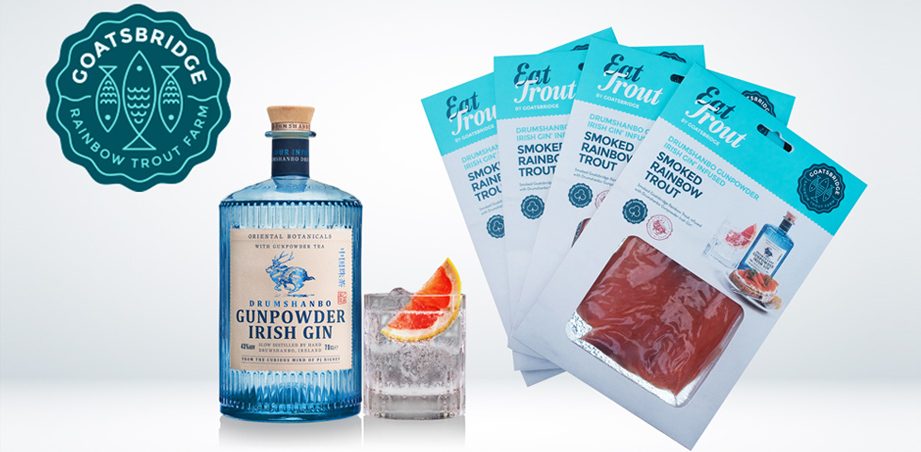 Bringing it back to basics, from pond to plate you can order whole trout, fillets, cold smoked, hot smoke, pate and caviar, all from their fresh water ponds in Kilkenny.
Grogan & Brown Artisan Butchers
The Smithlands Centre, Loughboy. groganandbrownbutchers.com
Grogan & Brown's online operation from their award-winning store in Loughboy is in full swing.
If you're living in Kilkenny city, you can avail of free delivery from their click and collect service.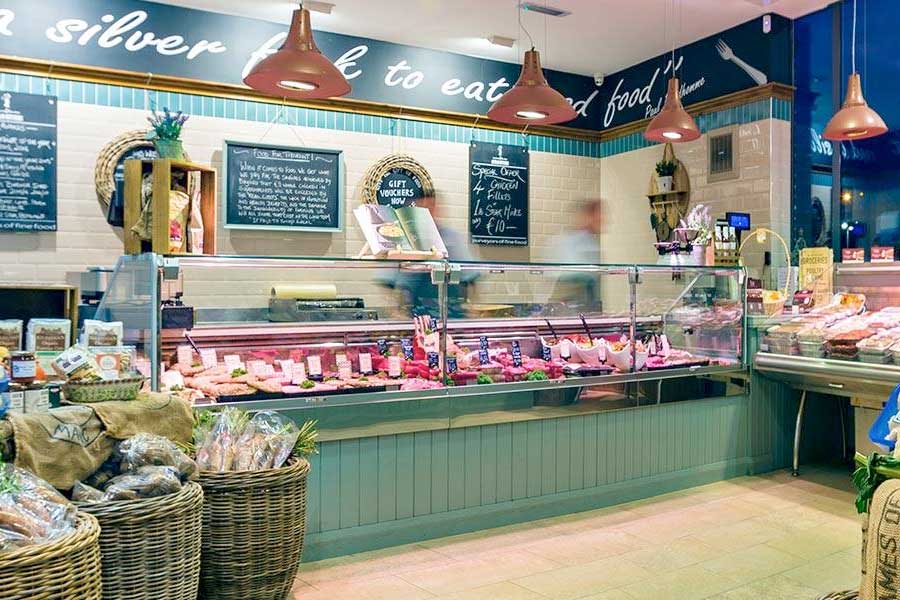 You'll find social distancing measures in place outside with a limit on the number of customers allowed in store at one time. Areas are also marked on the floor safe distancing.
Outside of the city, there's free delivery available on orders over €100 to anywhere in the country.
Highbank Orchards
Cuffesgrange, Kilkenny. highbankorchards.com / facebook
A month ago, alcohol supplies destined to become gin took a detour in the yard and re-emerged as hand sanitiser.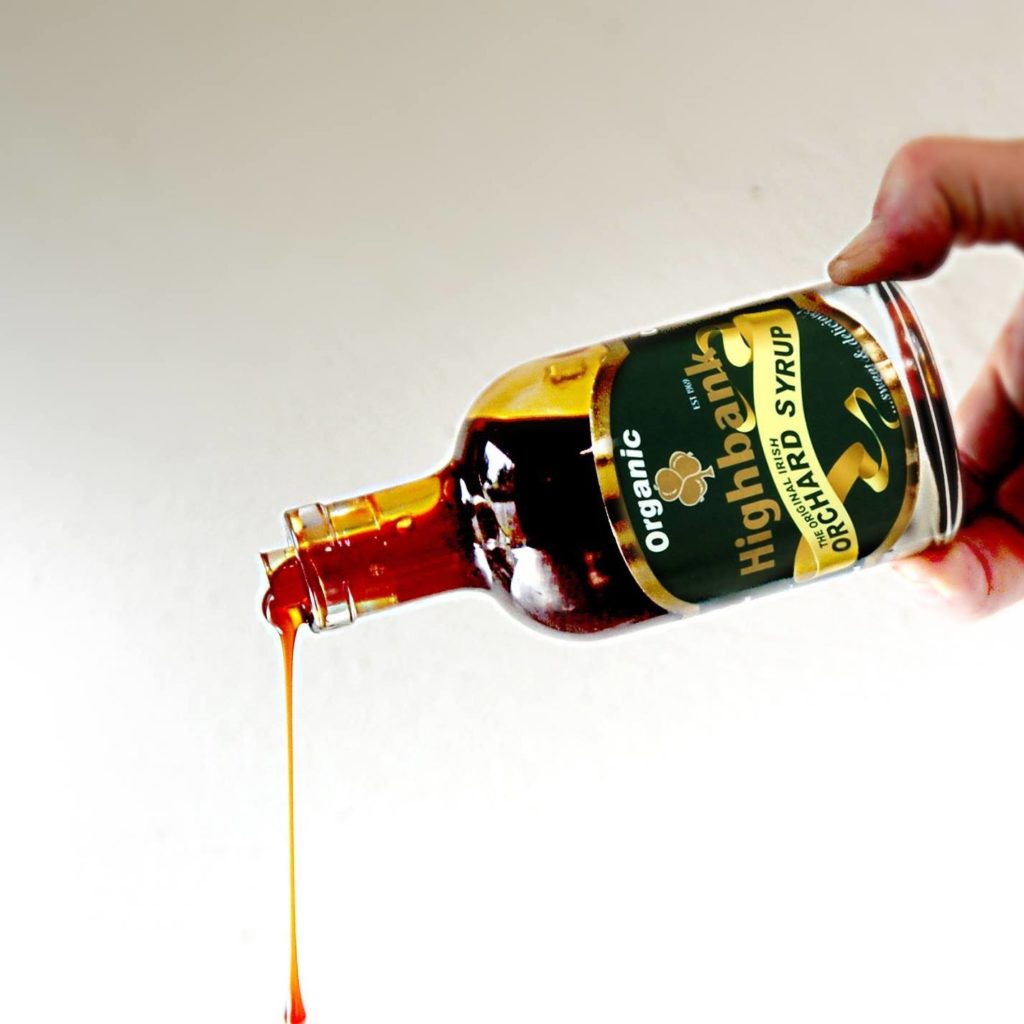 With a click or call-and-collect service (I've made the trip to Cuffesgrange myself), you can order any of your favourite Highbank products (syrup, honey, gin) normally found in local shops, and stock up on hand sanitiser too.
Kells Wholemeal
Bennettsbridge, Kilkenny. kellswholemeal.ie
The world has gone mad in baking. All of a sudden, you can barely get a bag of flour in a supermarket or corner shop and if you can, customer quotas are in place for a few weeks yet.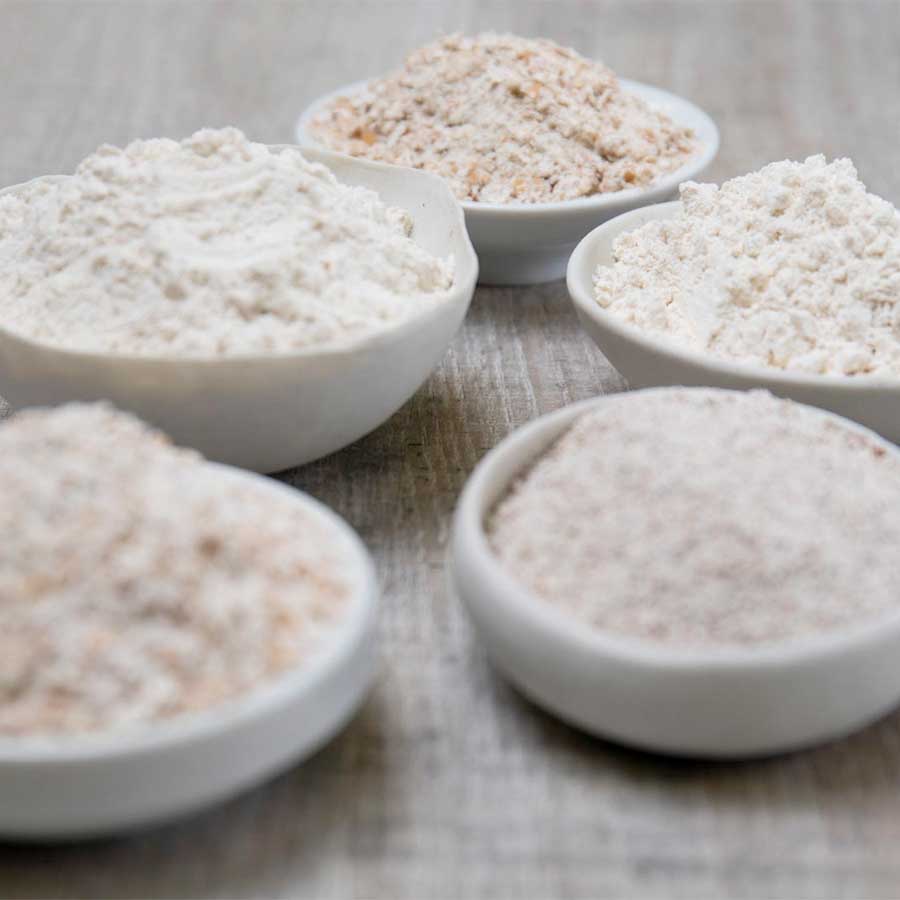 I don't think I've ever seen as many Facebook posts or Instagram stories featuring brown bread, cakes, desserts, scones and the likes as we all try become a little more self sufficient.
For those wanting to bake in bulk, up your game from 2kg bags to 25kg bags and go wild with your new found sourdough prowess.
Due to high demand, they are partnering with a professional fulfilment centre who will pick and pack orders in a timely and efficient manor. While they transition the shop is closed, reopening again on Tuesday 21 April.
Kilkenny Organic Farm
Dunmore, Kilkenny. Check Facebook for details.
Missing the Farmers' Market on Thursday in Kilkenny? Kilkenny Organic Farm have you covered.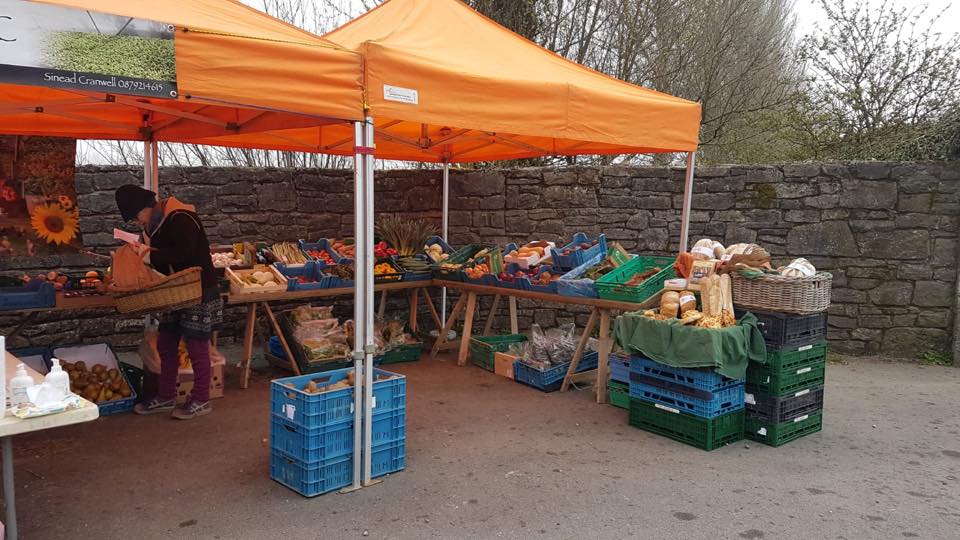 They're opening their farm shop Thursdays from 9am to 2.30pm (eircode is R95 D236).
"Full variety of Organic Vegetables available in the great outdoors with plenty of space for parking and social distancing. The Speltbaker's breads will be available and Hartley's Fish will be operating a collection point (10am to 1pm) for pre-order fish and can be contacted on 087 2963633 to place an order.
NeighbourFood Callan
Online at neighbourfood.ie / facebook
The NeighbourFood markets have reached Callan and are open for orders from Monday to midnight Wednesday each week. It's collection only (or moreso dropped to your car if needed) then between 4-7pm on Fridays from Fennelly's of Bridge Street in the town.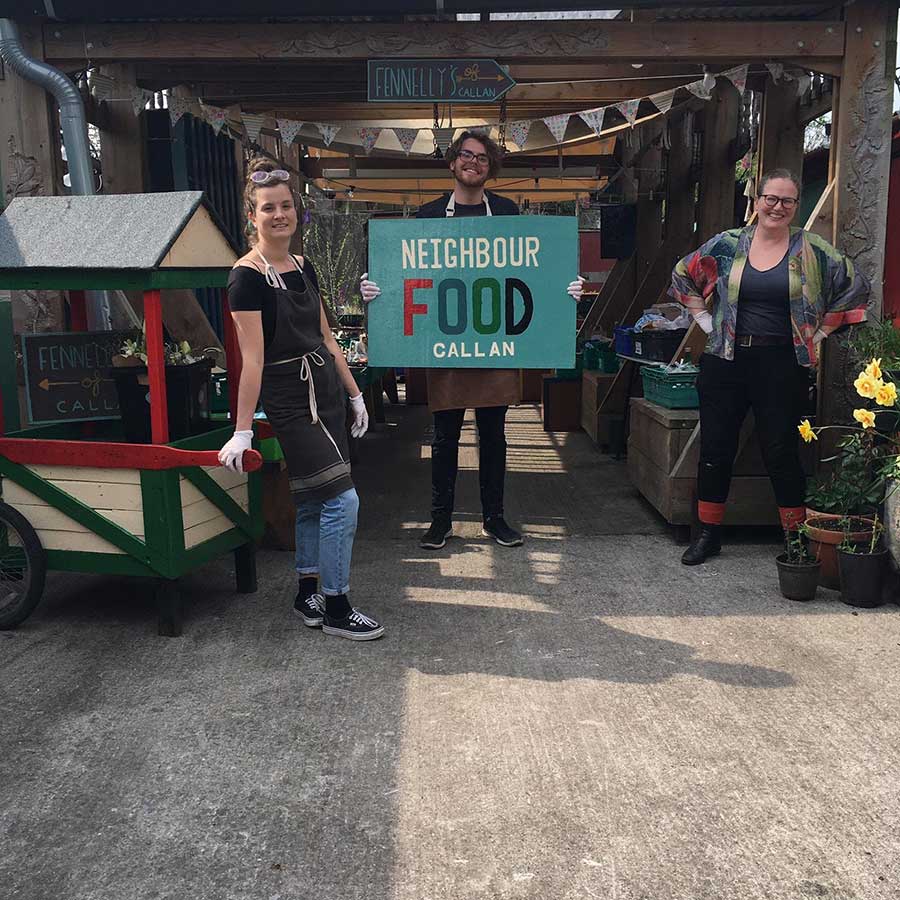 Suppliers include Le Caveau, Stranded Aussie Sourdough and Such, Bramble Cottage Kitchen, The Little Irish Apple Company, Rívesci, Kyle Lodge Farm, The Flowerfield, Highbank Orchards, Newtown Farm, Longueville House Beverages, Mooncoin Beetroot and Coffee House Lane.
Riversfield Farm
Online ordering, Callan. riversfieldorganicfarm.com
Vincent Grace has restarted his vegetable box delivery service with weekly contact-less drop offs. If you're in the Callan area, delivery is free, with a small charge beyond Callan.
The boxes are seasonal and subject to change. He's just launched the new website (mentioned months ago in the podcast below) to facilitate online orders. Order by 6pm Tuesday for delivery on Thursdays.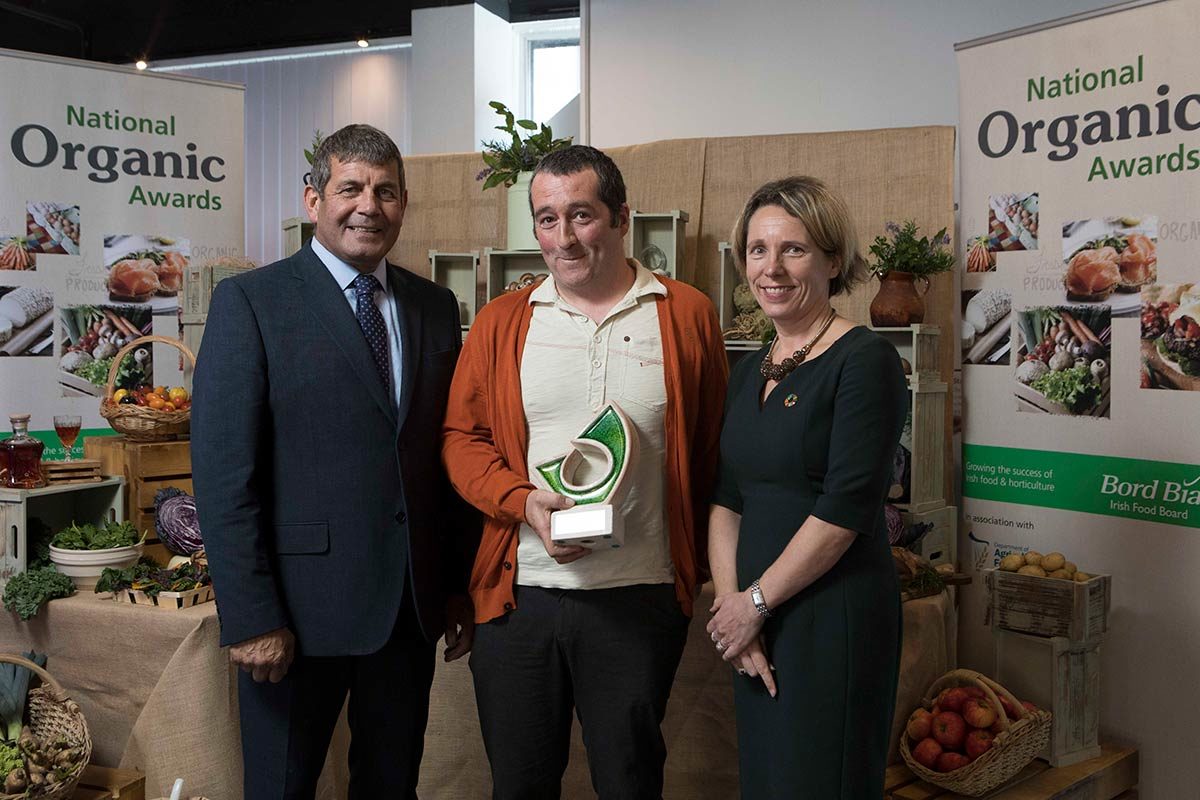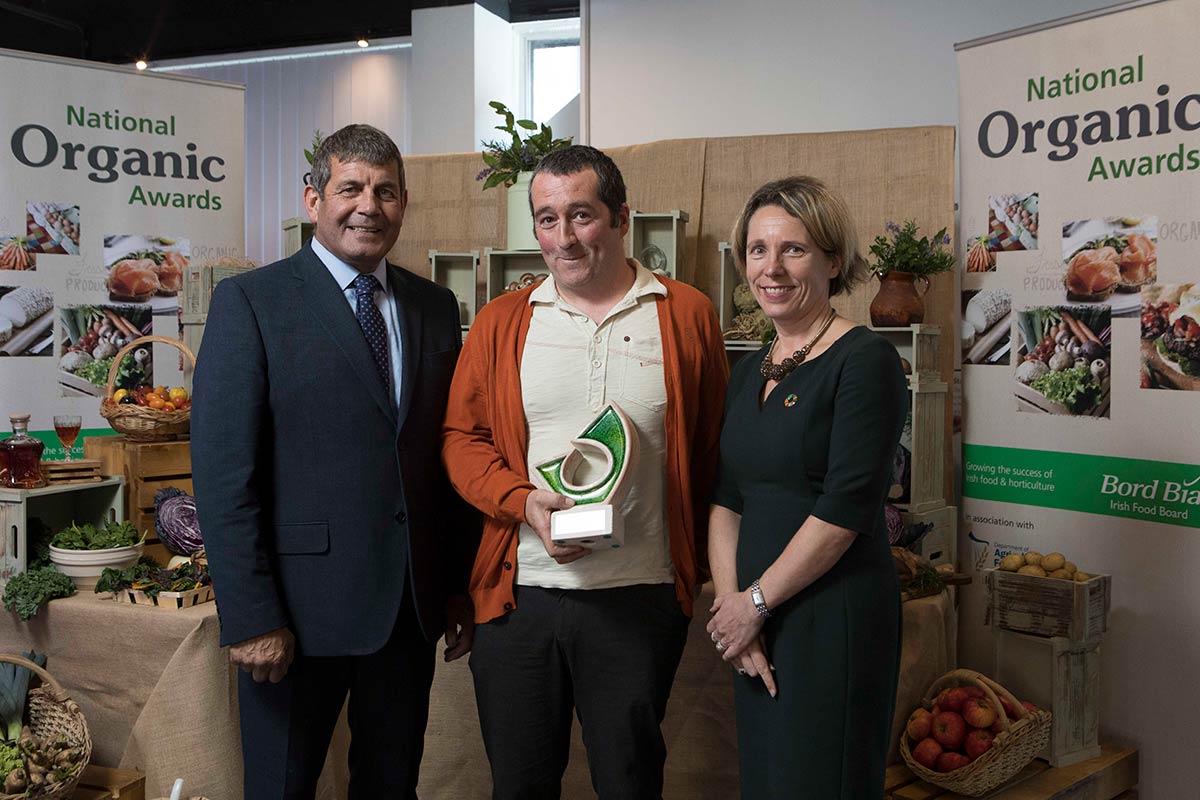 Delivery is free to addresses in Callan and E3 elsewhere. They operate in the following areas: Callan, Kells, Stoneyford, Thomastown, Kilkenny City, Bennetsbridge, and Gowran.
A regular box is €20 and includes (this week) potatoes, onions, carrots, salad leaves, cucumber, leeks, purple sprouting broccoli, tomatoes and swede.
The Good Habit
Graiguenamanagh, Co. Kilkenny thegoodhabit.ie
Based in Graiguenamanagh, The Good Habit are delivering one day a week locally, but for those further away it's just a case of getting in touch and they'll help any way they can. It's mainly their drinks for the moment – kombucha and kefir – but they'll be adding more.
Order up to 5pm on Wednesday for delivery on Thursday. It's free delivery to Graiguenamamagh, Inistioge, St. Mullins, Borris & Thomastown. Check the website or phone +353894449134.
The Little Green Grocer
High Street, Kilkenny. facebook
While closed to the public, The Little Green Grocer – one of Kilkenny's food gems – are available for delivery or collection.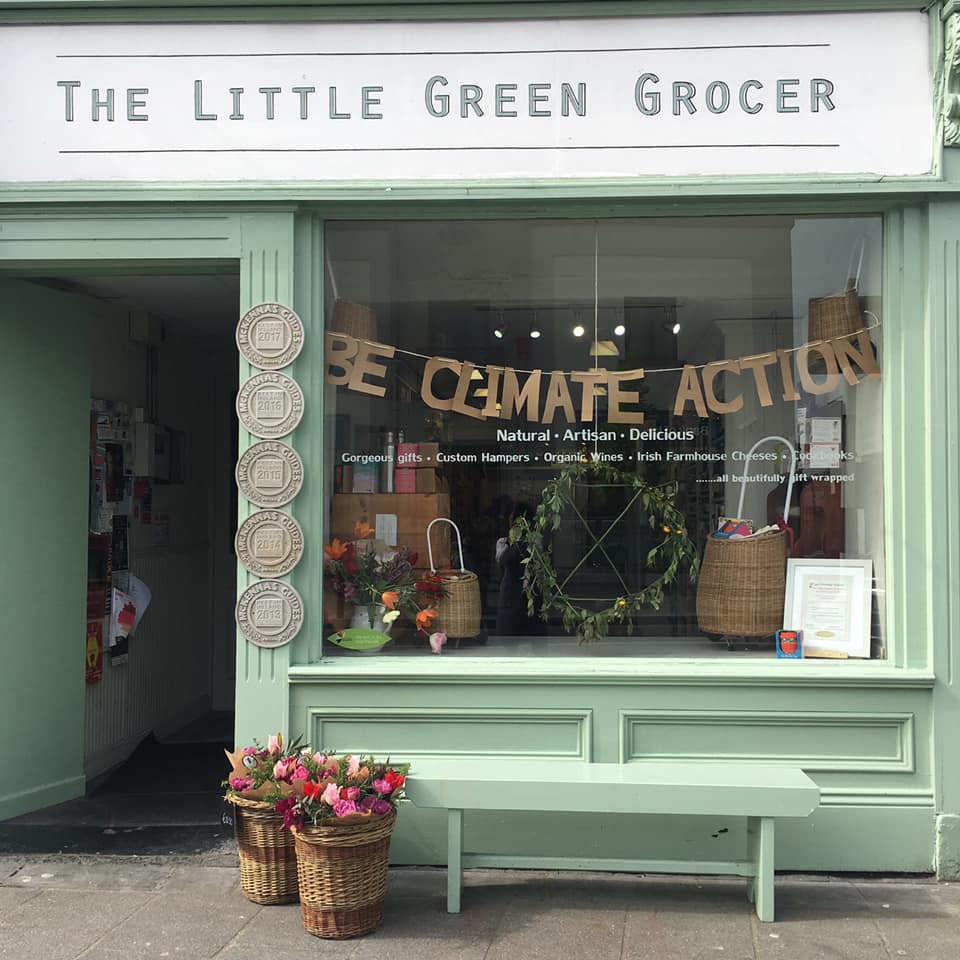 To place an order you can email [email protected] or phone 056 7702007. Service available Tuesday through Saturday, 10am to 5pm.
Ring's Farm (Sean Ring)
Clashduff, Castlecomer. ringsfarm.ie
Sean Ring supplies the finest of chickens to the finest of restaurants the length and breadth of the country.
These days he's also doing potato deliveries, vegetable boxes and more.
It's a minimum €50 order for delivery but if you can't do that much yourself, maybe have a chat to your neighbours or colleagues and he'll drop multiple boxes.
Wine / Beer Merchants
Brennan's Bottling Store
Walkin Street, Kilkenny. facebook
While the pub is closed, the off licence at Brennan's (opposite the IMC) is open for business from 12-10pm. They're doing delivery service through Mario's Delivery in Kilkenny city, with orders to be placed on 087 2102654.
Brewery Corner
Parliament Street, Kilkenny. radicaldrinks.com
Under the Radical Drinks moniker you can now order loads of Brewery Corner favouites online.
The Parliament Street craft beer hub is owned and operated by the Carlow Brewing Company so you'll get plenty of their brands including O'Hara's and Falling Apple.
There's also tipples to be had from Firestone Walker Brewering, Wild Beer Co, New Belgium Brewing, Oskar Blues Brewery, Estrella Galicia and more.
Le Caveau
Market Yard, Kilkenny. lecaveau.ie
Pascal, Charles and co. have taken Le Caveau online entirely. With restaurants remaining closed for the most part, they're hitting high traffic and plenty of orders to bring you natural, organic and biodynamic wines.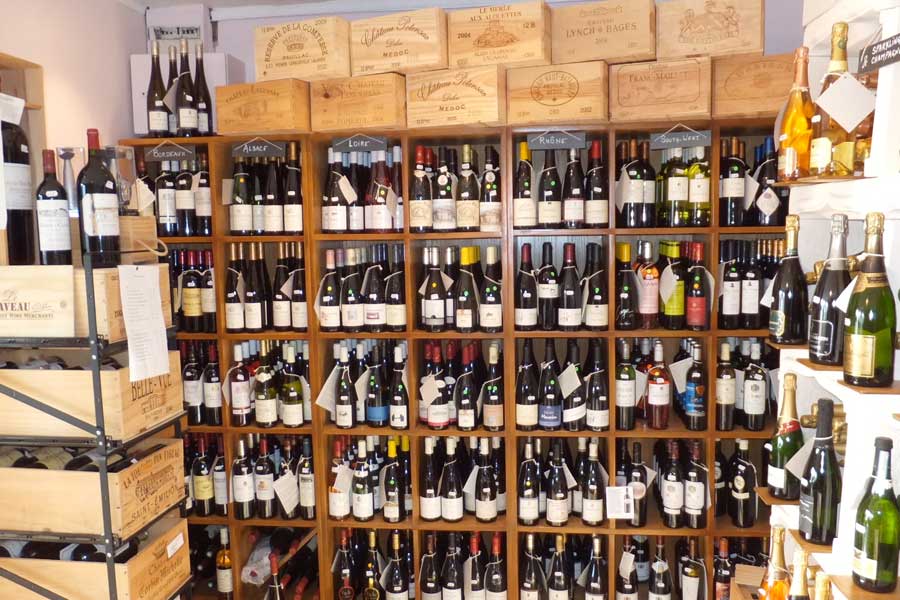 Their Market Yard store is closed but you can order from home for delivery to your door. They've made changes too so you can order as little as one bottle with delivery fees halved in recent weeks.
Keep an eye on the website for staff picks and deals on cases and new growers.
Sullivan's Taproom / Brewery
John Street, Kilkenny. facebook
Sullivan's are doing their wood-fired pizzas, wings and burgers as part of a call and collect service.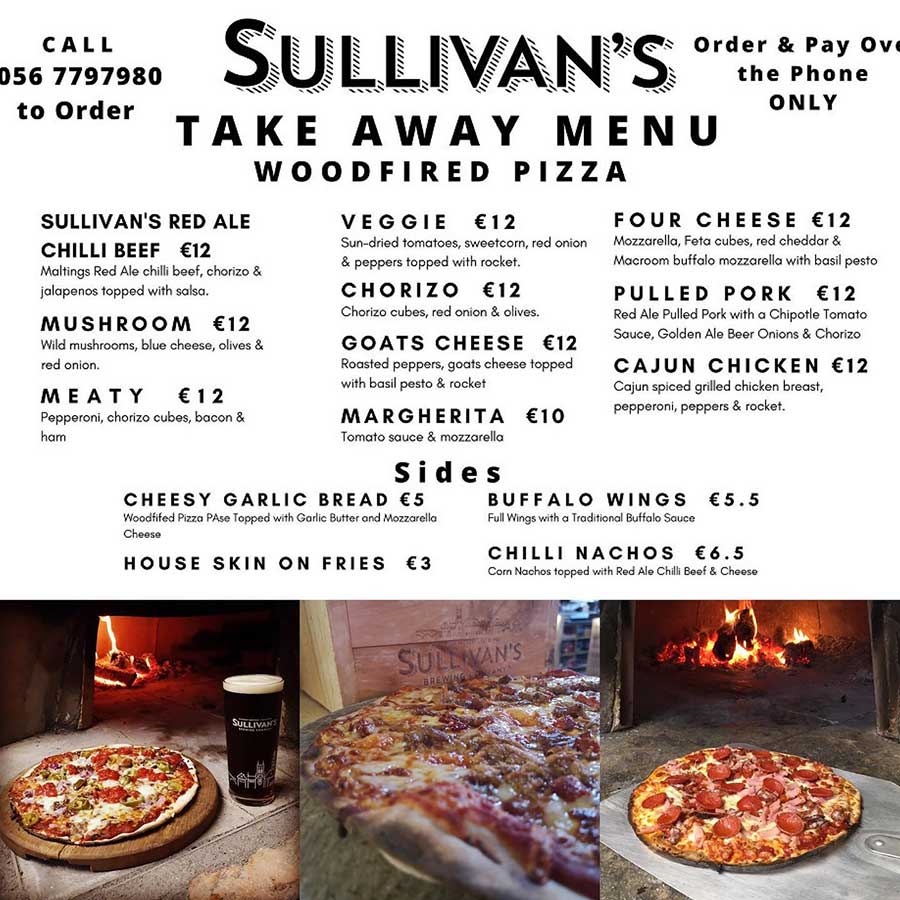 They're open across the weekend at John Street, Friday 3-9pm, Saturday 1-9pm ad Sunday 1-7pm. Order and pay ove the phone only on 056 7797980.
Any pizza from the menu and any three of their own beers are available on a €20 takeout deal.
The Wine Centre
John Street, Kilkenny. thewinecentre.ie / facebook
The Wine Centre on John Street (next to Sullivan's) are open and also running a click and collect service. If you can't travel, they've introduced a delivery service within a 20km radius.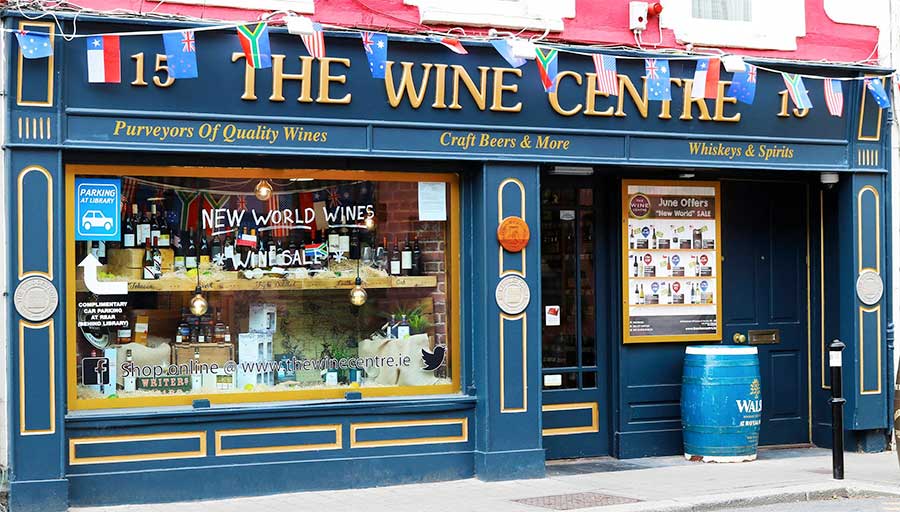 They're offering free local delivery for online orders from thewinecentre.ie (for Kilkenny city an environs only).
Add your business
Like I've said, it's no means exhaustive, but should see you right with plenty of non-supermarket option on food collection and delivery.
If you're in business and open, and not on the list, drop me a mail – ken@kenonfood.com – or DM on Twitter to send on your details.
Better still, if you're in business, adapting, and would like to talk about it for an upcoming episode of the podcast, don't hestitate to say hello.