Here we go again, only this time it's Level 5.
The top tier of restrictions on social and economic life in Ireland came into effect on Thursday 22 October and will remain in place until 1 December.
For restaurants, bars and cafés that means takeaway or delivery service only for the foreseeable.
Yes, travel restrictions too are in place but if you're nearby an eatery or have to travel for food, here are your options available in Kilkenny city and county.
For business owners, if you're not on the list (yet), please drop me a line by email, a Tweet, Facebook, or a comment below and I'll get you added!
This list was last updated on 4 November 2020 with 1 new addition.
Takeaway and Delivery options in Kilkenny
Restaurants in Kilkenny
Algarve Grill, Hebron Rd.
If you're missing that taste of Portugal, Algarve Grill are operating a takeaway and delivery service on Saturdays (as of 24 October). Keep an eye on their Facebook page here for more.
Aroi, Friary St.
Don and the team are open for takeaway and collection as usual. They close Mondays but are open Tuesday-Saturday from 5pm, Sunday from 2pm. Order over phone on 056 7703644, their app, or online at aroi.eu.
Avalon House Hotel, Castlecomer
While the hotel is closed to the public, they are open for their Avalon At Home takeaway service. It's tea, coffee, sandwiches and sweet treats from early, with lunch and dinner from midday. Orders can be placed over the phone on 056 4441302
Barrows Keep, Thomastown
If you can't open your restaurant, open a shop! That's exactly what's happened in Thomastown. Stock up on organic veg from Riversfield Farm, the menu (at time of writing) holding the likes of seafood chowder, ham hock terrine, 12-hour pork belly, a chorizo bean stew and more.
Bring your own bottle to avail of wine on tap, weekends it's all about that pizza with the wood oven burning into the evening. Pick-up from 5-8pm. Pre-order from 3pm 056 772 4728, check here for regular updates.
Burgers Factory & More, John St.
Kilkenny's own 'house of burgers' is offering a seven day takeaway and delivery service from 12-10pm. The full menu is on their own app or burgersfactorykilkenny.com. You can also call on 056 7712765.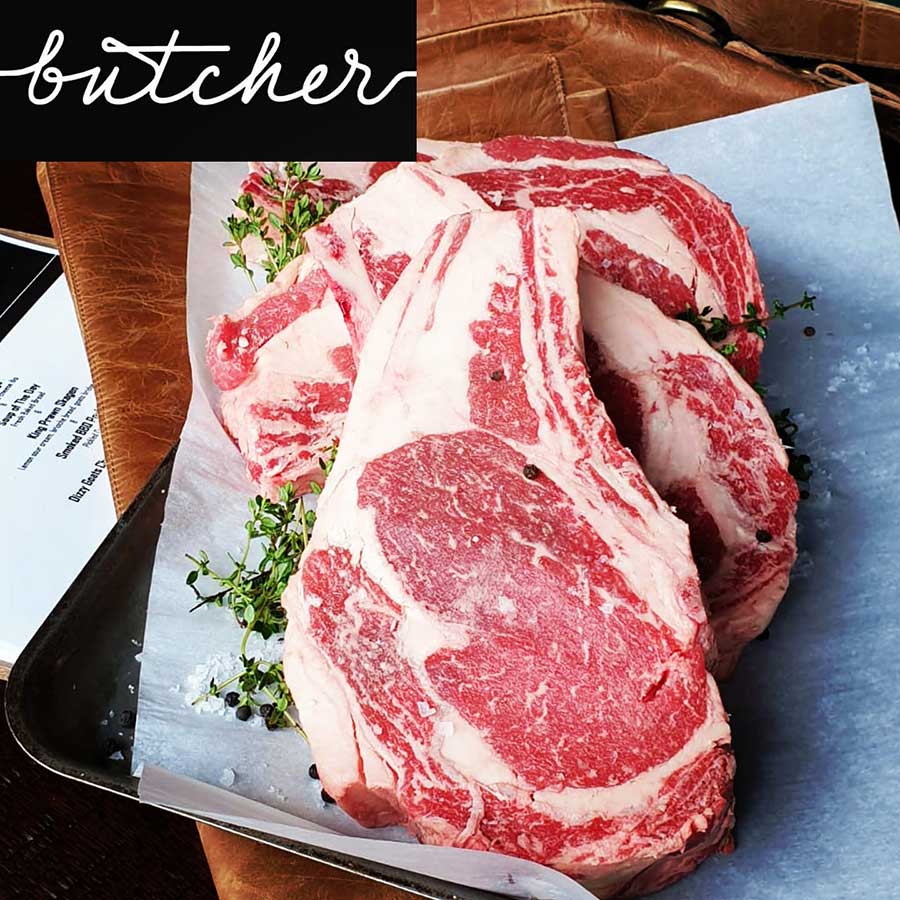 Butcher, The Butterslip
Butcher continues to live up to its name during Covid-19 restrictions, open for meat sales. It's all about take away steaks from 10oz Hereford striploin to 30oz angus mohawk and everything inbetween. Open Monday to Saturday, 10am-4pm. Order over the phone on 056-7790655.
Daisy Chain Cafe & Florist, Graiguenamanagh
Where else could you order a delivery of flowers and get sorted for takeout food and drinks, but in Graiguenamanagh. Phone 087 9438481 or pm them on Facebook.
Foodworks, Parliament St.
While the restaurant may be closed, you can get a helping of Foodworks @ Home with dishes available to collect including beef bourguignon, creamy fish pie, free-range pork goulash, cannelloni, Thai yellow curry and more. All dinners are made to serve 2 persons, with sides and desserts also available. Check the menu here.
Indique Indian Restaurant, St. Kieran's St.
Showcsaing the finest in Indian cuisine, Indique are continuing to trade for delivery and collection service only. Check the full menu on indique.ie or give them a buzz on 056 7751938.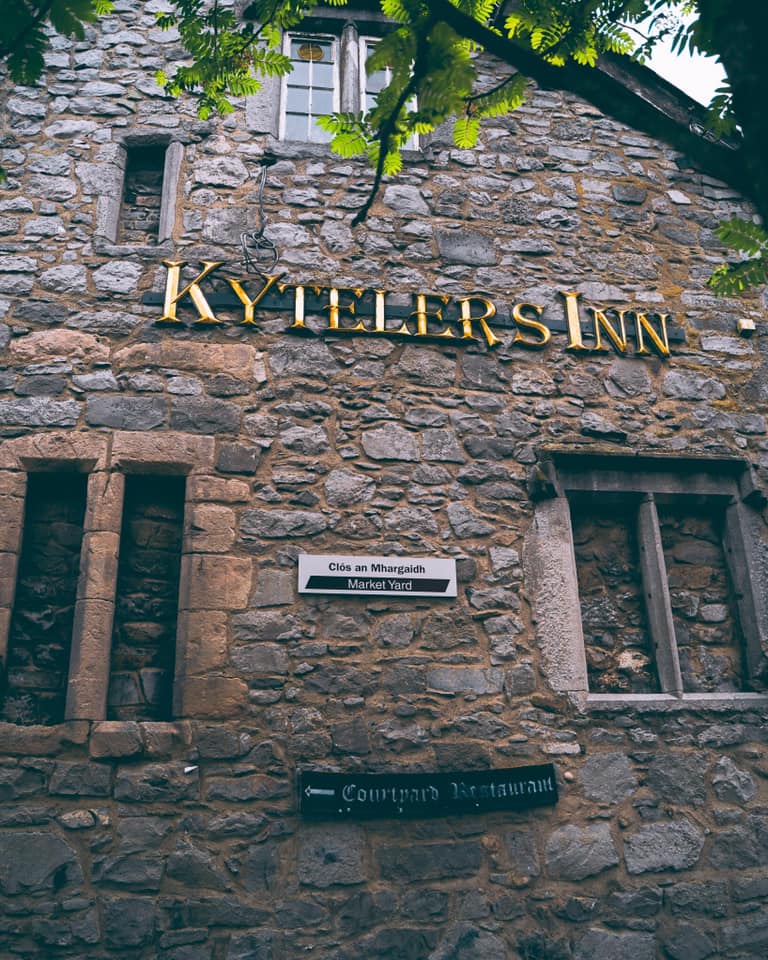 Kyteler's Inn, St. Kieran's St.
Kyteler's is serving a takeout menu option daily with the revamped picnic table seating out still in place from Kilkenny County Council (Market Yard car park).
Take away is 12-3 Monday to Friday and 12-6 weekends. You can call 056 7721064 or check their online service here. And yes, the vol au vents are on the menu.
La Rivista, Parliament St.
Meal deals on offer from La Rivista for takeaway and collcetion inclde 2 pasta dishes with 2 crunchie bar cheesecakes and a bottle of wine (or 4 beers), there's pizza, wings, lasange, burgers and plenty more to be hide. See larivista.ie for details.
La Trattoria, John St.
La Trattoria is a super little Italian restaurant on John St. (granted, I've not been down in a good while) and they have a dine at home deal with pizza or pasta combos. There's seafood in there, Italian Style roast duck with garlic roast potatoes and more. You can phone in orders on 056-7770907 and they're also up and running on Just Eat.
Lana Asian Street Food, Upper Patrick St.
A stylish place to sit in (it used to be the old city McDonald's, then Fish Face in recent years). It's a Thai style menu, made fresh, with a stack of vegan options also available. Check LanaThai.ie or their own app for more.
Langton House Hotel, John St.
As well as the tea rooms (above), Langton's launched a dedicated takeaway website earlier this year, all fresh food cooked to order and available for collection. Find it online here for a full selection of starters, soups, sandwiches, mains, childrens meals, desserts, afternoon tea at home and more. You can order online or call 056 7765133.
Lemongrass Restaurant, John's Bridge
Lemongrass are open for takeaway service from 4pm and children eat free Wednesday to Friday (one children's meal free with every adult main course), with service available Wednesday through Sunday. The same takeaway menu is available in their Clonmel and Carlow town outlet.
Mount Juliet, Thomastown
Home of the Michelin-starred Lady Helen restaurant and The Hound restaurant at Hunters Yard, Mount Juliet kicked off takeaway service as of 26 October for both lunch and dinner. If you're planning a walk around the estate grounds you can also pick up a takeaway coffee to keep your hands warm.
Phone in advance to 056 7773000 with service available 1-7pm daily. See their Facebook page for takeout menu updates.
New Shimla, Irishtown
Kilkenny's New Shimla Indian are open for collection and have a delivery service in operation. Orders can be placed over the phone on 056 7723788 or via shimlakilkenny.ie.
Newpark Hotel
Newpark Hotel are rolling out a weekend takeout service from Scotts Brasserie, Friday and Saturday 4-9pm, Sunday 12-4pm, beginning Friday 6 November. Keep an eye on their Facebook page for menus and updates.
Primo Italian Restaurant, Smithlands
The restaurant is open for takeaway or delivery service from Loughboy through Kilkenny City for woodfired pizza, pastas and other Italian inspired dishes. Collection or contact-free delivery available via primorestaurant.ie or 056 7772000.
Royal Spice, Irishtown
Royal Spice give you best Indian dining experience. Using the local food producer and finest ingredients to create rich authentic flavors.
Order from the restaurant menu this weather for delivery or collection here.
The Grapevine, Rose Inn St.
For fans of tapas, there's no sign of lockdown for The Grapevine. They say 'times are tough, so we're adapting our services' and are now offering takeaway and delivery across Kilkeny City. There's a special tapas menu and wine menu available direct from their website.
Truffles Restaurant, William St.
One of my favourite spots in Kilkenny, they're running a weekend takeout menu available to order online or over the phone on 056 7702748. Their three course 'Taste of Truffles' menu runs at €25 a head, and the goats cheese tower is pack on the menu. Limited delivery also available. Check trufflesrestaurant.ie for online ordering.
Zuni Urban Eatery, Patrick St.
Paul and the team at Zuni are offering a takeout breakfast menu from 8am through midday before moving on to lunch through 4pm. You can also pre-order Sunday dinners for collection on the day. Phone orders in advance on 056-7723999.
Cafés, Bakeries, Eateries in Kilkenny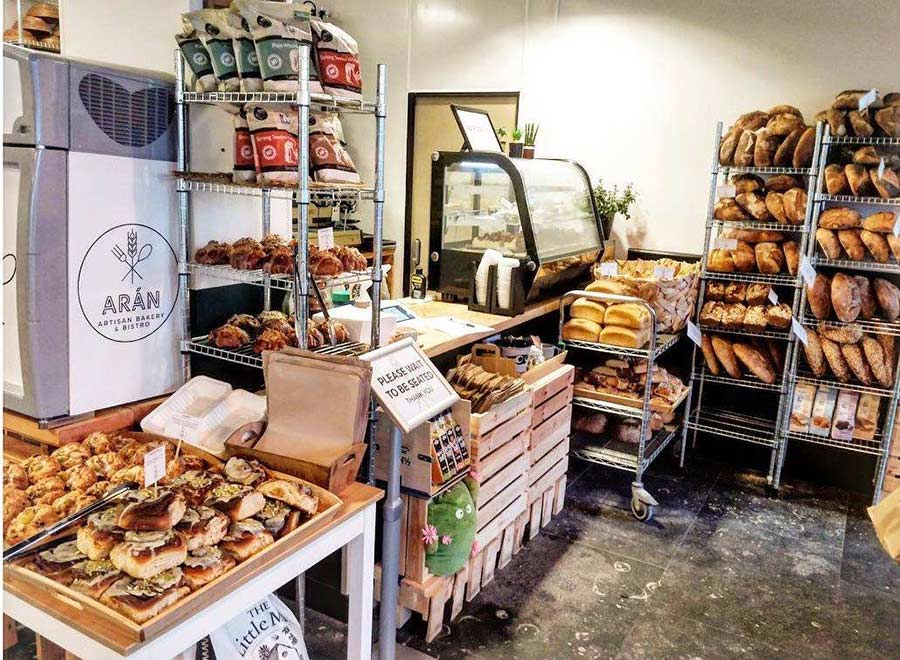 Arán Artisan Bakery & Bistro, Barrack St.
It seems like there's nothing Arán can't do these days. They've expanded their market offerings as far as Dublin, they're opening a second unit across the road from their first and throughout Level 5 restrictions you can call and collect, order your fresh sourdough, cakes, buddha bowls, coffees, treats, flours, sauces and so much more.
Check the menu, times and order online at arankilkenny.ie. Local delivery also available within shop environs.
Blaa Blaa Blaa, Canal Square
Getting through a breakfast blaa from this spot should be a rite of passage for folks in Kilkenny. It's immense, it's been on the go years and what has to be Kilkenny's smallest sandwich bar is still trucking. Any manner of sandwiches to go, hot drinks and snacks.
Call or text the shop on 087 4518218 to order in advance, card accepted. Opening hours across the week subject to change, keep up here.
Billy's Tea Rooms, Ballyhale
The community café in Ballyhale, Billy's Tea Rooms, is staying open for takeaway service only. From 'spice bag Friday' to hot drinks and hot daily specials, pizzas, soups and sandwiches, there's plenty on offer. They'll open 8-4 Monday to Sunday with extended opening hours Friday until 5pm.
Cafe 1, Castlecomer
Cafe 1 are keeping the full menu, coffee and sweet treats going for takeaway in Castlecomer. You can call or text 087 1471516 to pre-order for collection, or just pop in. They're open from early and across the weekend, with a breakfast and deli menu, lunch specials, health options, plenty to keep you going.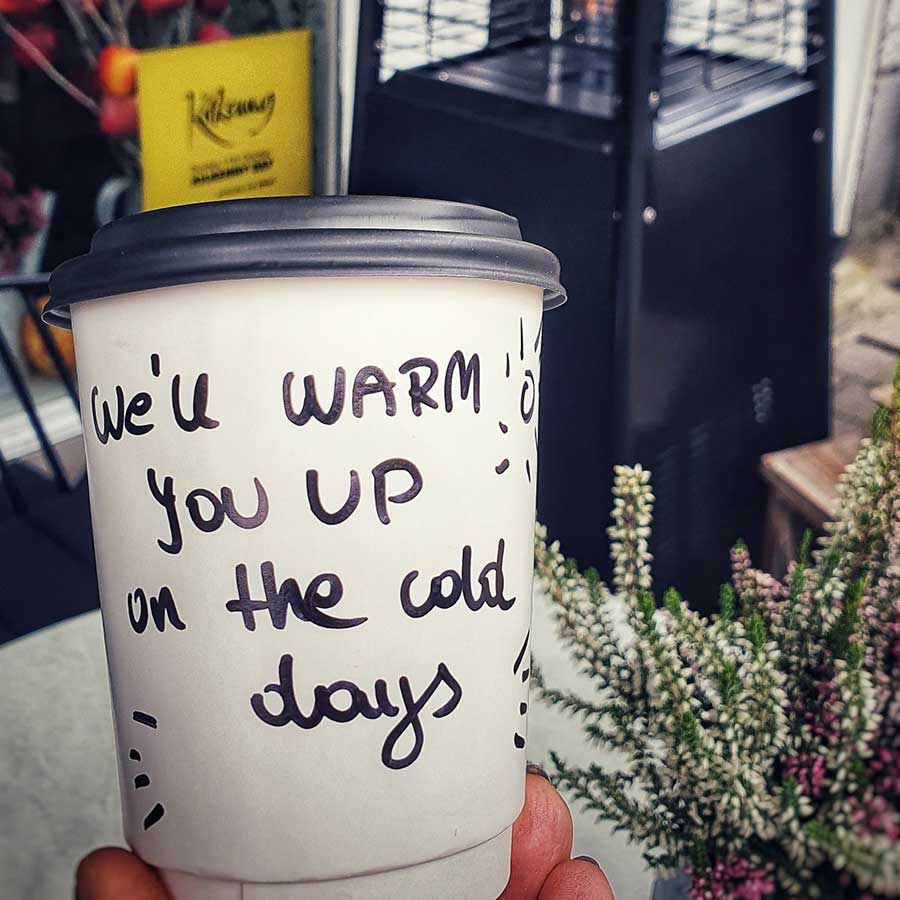 Cafe La Coco, Patrick St.
That little slice of heaven on Patrick St. that is Cafe La Coco remains open for takeout service – coffees to go, eye-wateringly good cakes and treats and all manner of healthy lunch options.
Cakeface, Irishtown
The barn might be closed up for Level 5 but the team in Cakeface are keeping the flag flying for food and drink in Irishtown with their killer desserts, dynamite coffee and more all raring to go.
Face2, St. Kieran's St.
The sister outlet to Cakeface is brimming with takeaway goodies. At time of writing I'm looking at some pumpkin hummus with roast red peppers, sesame, pickled cucumber and a fried egg on toast.
If you're working from home nearby, grab a lunch to go with their new every day takeaway lunch menu covering stews, sandwiches and salad bowls. Full details here.
Fragola Cafe, William St.
There's no slowing down for Fragola either; fresh sandwiches and salads to go, hot and cold drinks and now a mean line in Christmas hampers of all shapes and sizes for the food or coffee lover in your life. Keep an eye on Facebook for details.
Glendine Inn, Castlecomer Rd.
Glendine Inn is open every day 8am to 10pm. Get takeaway barrista coffees, grab a full Irish breakfast, lunch, fresh fish, prime roasts, curries, lasagne, pizzas and more. Phone ahead on 056 7721069.
John Street Tea Tooms @ Langton's
The tea rooms are open for takeout service Monday-Friday from 8.30am-3.30pm and weekends 9.30am to 4.30pm. See Langton House Hotel (above) for more details and online ordering.
Kafe Katz, Ormonde Road
The outdoor seating might be gone, but you can grab a coffee and a bite from early with 8am starts for Kafe Katz Monday to Friday, 9-4 Saturday and 10-3 Sunday.
Keogh's, Callan
An institute for fresh bread in Callan and around Kilkenny. Keogh's is open Monday through Saturday (early closing Saturday) for fresh breads, scones, sandwiches, cakes, hot drinks and snacks.
There's a new one way system in place now as well meaning you'll have to approach it either via the KCAT car park or from the town side.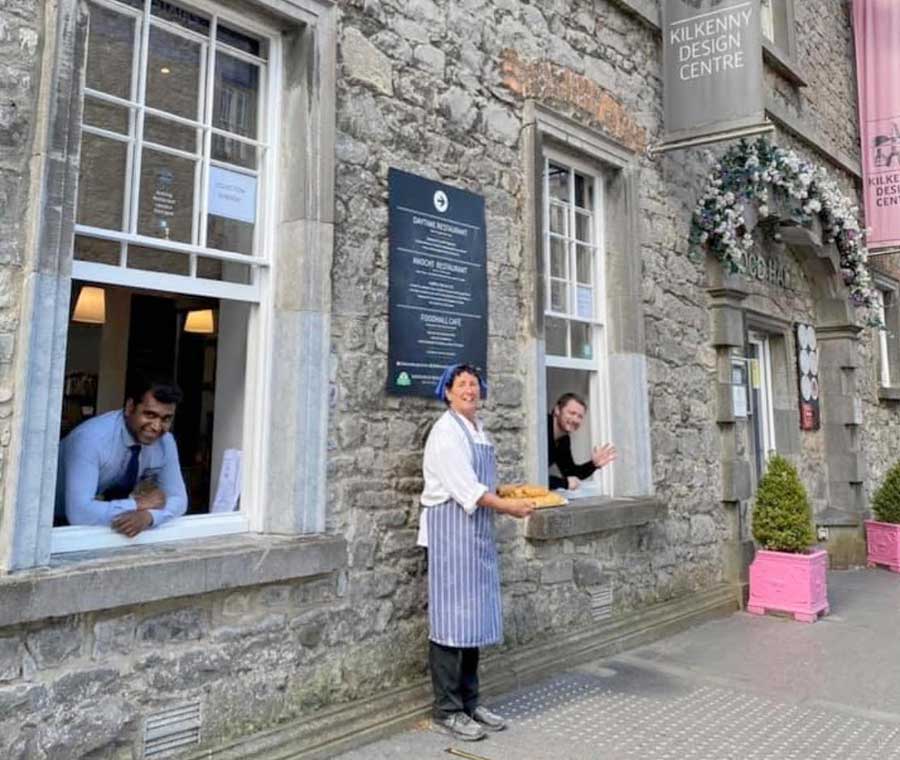 Kilkenny Design Centre Foodhall, Castle Rd.
The restaurant's opening hours are 11am to 3pm (Monday to Friday) and 11am to 5pm (weekend) while the Foodhall hatch will be open seven days a week, 9am to 6pm for drinks, lunches and treats with a large selection of homemade meals available for collection. Meals can be pre-ordered by phone on 056 7722118.
Kilkenny Golf Club
Kilkenny Golf Club, while closed to golfers, has its restaurant available for takeaway service. Golfers (and locals) have to eat too! Service is available Saturday and Sunday 'offering fresh produce at reasonable prices, cooked fresh to order' and is also available to non-members. Phone the club at weekends on 056 7765400.
Knockdrinna Café, Stoneyford
Knockdrinna are open for takeaway and collection only with a full takeaway menu now available online. If you're looking to feed the troops, you can grab full six-person dinners down to pies, sausage rolls, salad boxes and treats.
The café is open Tuesday through Saturday with the regular menu of pies, quiches and salads from their garden. Click and collect in place or pop in with a weekend specials menu also available if you're feeding the troops.
Ladi's Chimney Cakes, Market Cross SC
He's on the go a few years now, packing some of grandma's secret recipes to bring chimney cakes and hot bites to the masses, upstairs in Market Cross Shopping Centre. The Trdelník or Kurtos Kalács are baked in store fresh every day, plenty of variety and toppings for those of you with a sweet tooth.
Marble City Tearooms, St. Kieran' St.
Another leg of the Langton stable, Marble City Tearooms continue to operate for takeaway service only from their St. Kieran's Street outlet.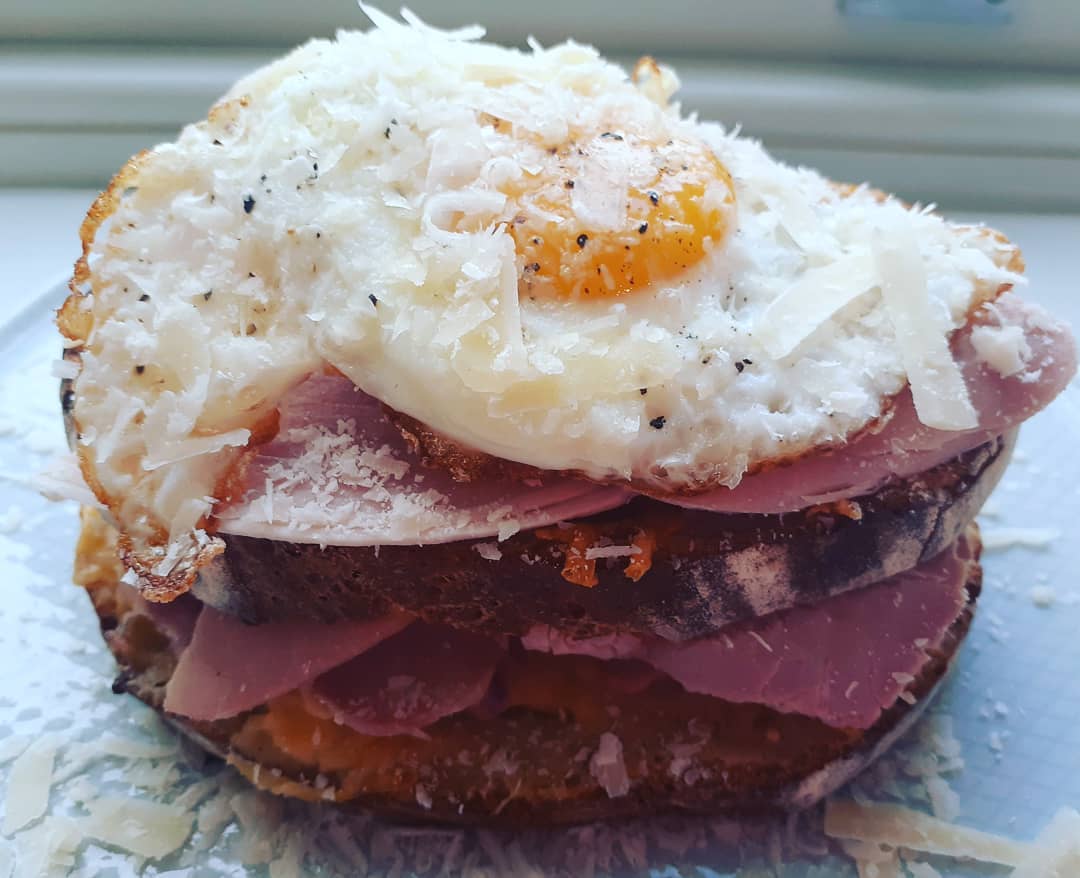 Muse Coffee & Food, Butler Gallery
The gallery may be closed for the foreseeable but Muse are taking their hot chocolates to level 5 (their pun, not mine). Grab a toastie or fresh sandwich, homemade cakes, tarts and Cloudpicker coffee to go. Find them on Facebook or phone 087 9366133.
Orange Cafe, Danville
Found in Danville business park on the edge of Kilkenny city (just off the ring road), Orange Cafe is open for takeout service – perfect for those working around Loughboy, Taxback, AIB, Glanbia. They're hoping for viability over the 6 weeks to 1 December, but they'll be open Monday to Friday for take out drinks and fresh baked goods, 8.30am to 2.30pm. Find them on Facebook.
Quench Coffee Bar, Newpark
Linda and the team at Newpark Shopping Centre have Quench Coffee Bar open for takeaway across the weel 8.30am to 2.30pm. Order in advance on 056 7702320.
Saburritos, James' St.
Kilkenny's getting a taste of Mexico just in time for deep lockdown with their delivery and takeaway service set to open on 29 October. Think burritos, nachos, tacos and more from their James' St. HQ. Check Saburritos on Facebook.
Sam's, High Street
Growing in reputation by the week, Sam's are offering delivery within 2km of Kilkenny City or collection for their takeaway menu. It's pizzas, pastas and light bites with weekend specials available Deliveryu starts from 5pm. Their seafood box will get you breaded scallops, prawns, cod goujons, house-cut fries and tartar sauce to go.
Gluten free options also available, check samskilkenny.com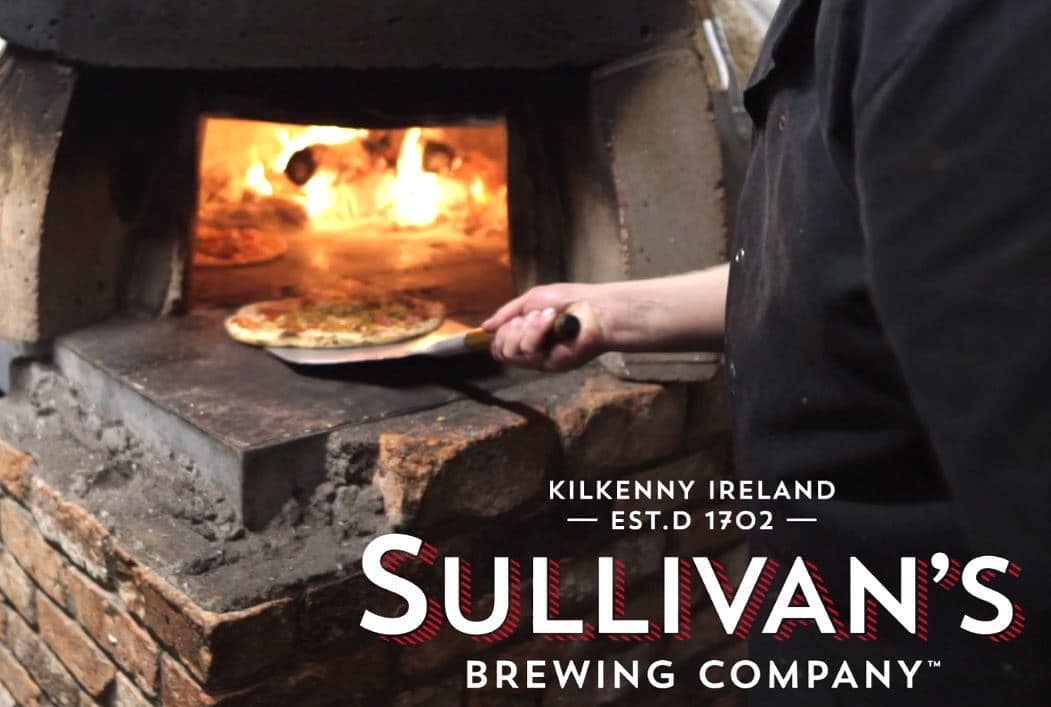 Sullivan's Taproom, John St.
So, Sullivan's can't open as normal and the pods will have to wait for another day. However, the pizza over will be fired up and the kitchen ready from 4pm each day. Weekends are open from 2pm for takeaway orders. Keep an eye on their Facebook page for times or see sullivanstaproom.com
Tess's Homestyle Baking, High St.
With fresh breads, a busy deli counter, cakes and pastries (eclairs, spiced apple slices), scones, red velvet cakes, tarts, teas and cofees, there's plenty to pick up. Keep an eye on socials for pics and hours.
The Blackberry Café, Thomastown
Jackie Hoyne's 'Blackberry Café is a favourite for locals and visitors to Thomastown alike. While the street seating is done, the takeout service continues for their full menu. They're open Monday-Saturday 9.30 to 3.30pm and you can order over the phone, 086 7755303.
The Cathedral Café, Blackmill Street
The team at the Cathedral Café (super setting if you've never been) will keep going through Level 5 with a takeout menu on 056 7703885. From their breakfast ciabatta, to scrambled eggs, pancakes for breakfast to their black pudding salad or your choice from the sandwich bar, there's plenty to sink your teeth into.
Open most days until 4pm, check their page here for more.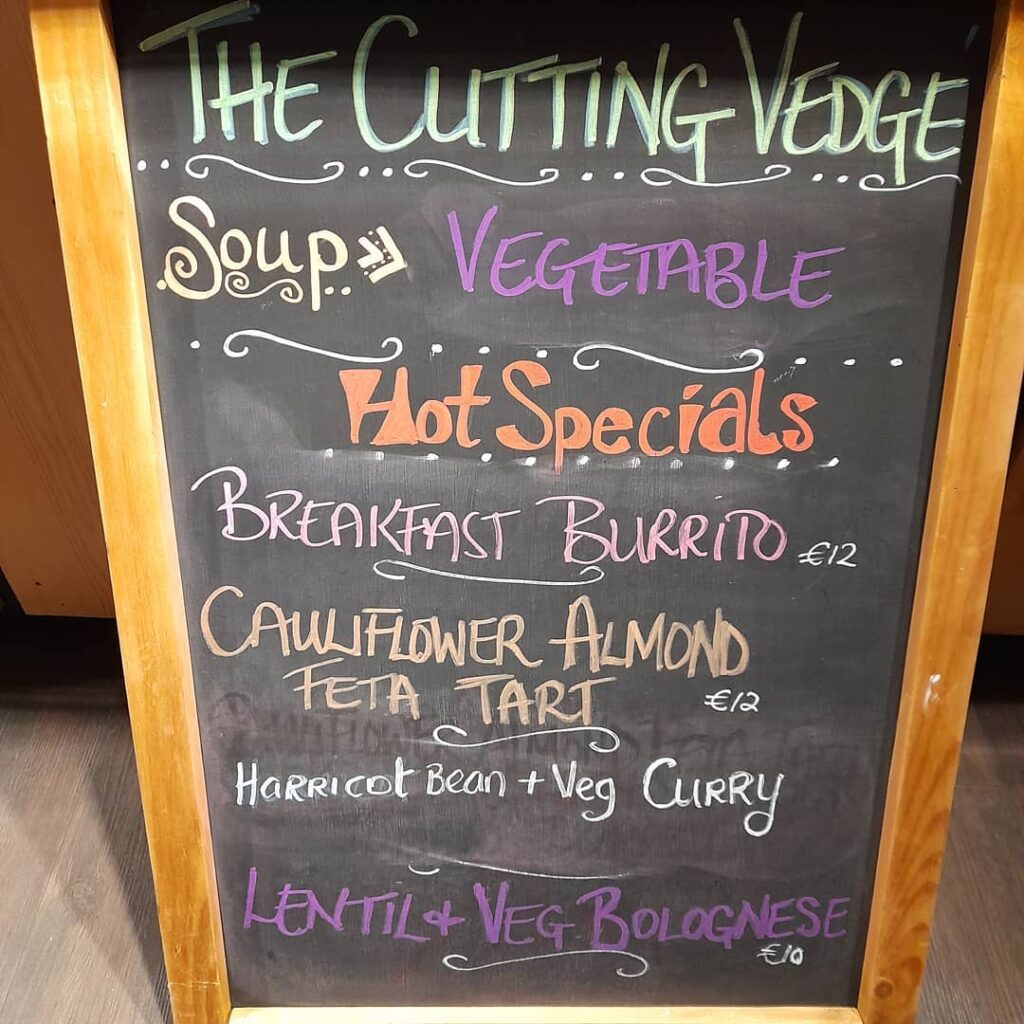 The Cutting Vedge, Ormonde St.
Helen Costelloe's The Cutting Vedge is a plant-based haven in the middle of Kilkenny City, serving local organic food where possible. Lentil almond feta tart, anyone? Open Monday to Saturday 10am-5.30pm.
Helen can also do limited deliveries between Kilkenny and Mullinahone via Callan. Check the specials here.
The Gourmet Store, High St.
Purveyors of fine foods and speciality sandwiches since 1996, Padraic and Irene have been keeping students, businesses and shoppers fed for a long time now. They're open daily 8am to 5pm, now stocking some more Speltbakers goodies, sweet treats (caramel slices, toblerone, malteser and nutella slices).
You'll find plenty of fresh home baked goodies, sandwiches and coffees to go. Pre order in advance on 056 7771727. Check daily specials and changes here.
The Lime Tree, Castlecomer
This cafe, restaurant and wine bar is open in Castlecomer (on the square) for takeout. There's been a butternut squash, emmental roulade spotted, with takeaway specials of roast beef, vol au vents, bacon on the bone, a chicken katsu curry and more hearty meals. Vegetarian and vegan options also available.
Open Thursday to Sunday, 9-4pm. If you're stuck outside that, they're also happy to help with additional catering (cakes, freezer meals and the likes), just ask.
The House of Pretzels, Market Cross SC
Stephan's pretzels are a thing of beauty. Since the unit move a year or two back, the offering has expanded to include bucket loads of sweet treats, more pretzels, fresh calzones (including one that's all cheese – goat, halloumi, feta, mozzarella). Pulled roast beef, pulled pork, you name it, it's going to end up wrapped in dough.
There's free delivery on online orders over €20 in Kilkenny. Check thehouseofpretzels.ie.
The Yard Cafe, St. Kieran's St.
They've come to the rescue once or twice on outside broadcasts, but inside you'll find a warm welcome, good food and coffee to match. It's takeout only, the seats are done and dusted for a few weeks but from hot drinks to soups, salads, sandwiches and more including good veggie/vegan options, you won't go hungry.
Keep up with them on Facebook here.
Butchers in Kilkenny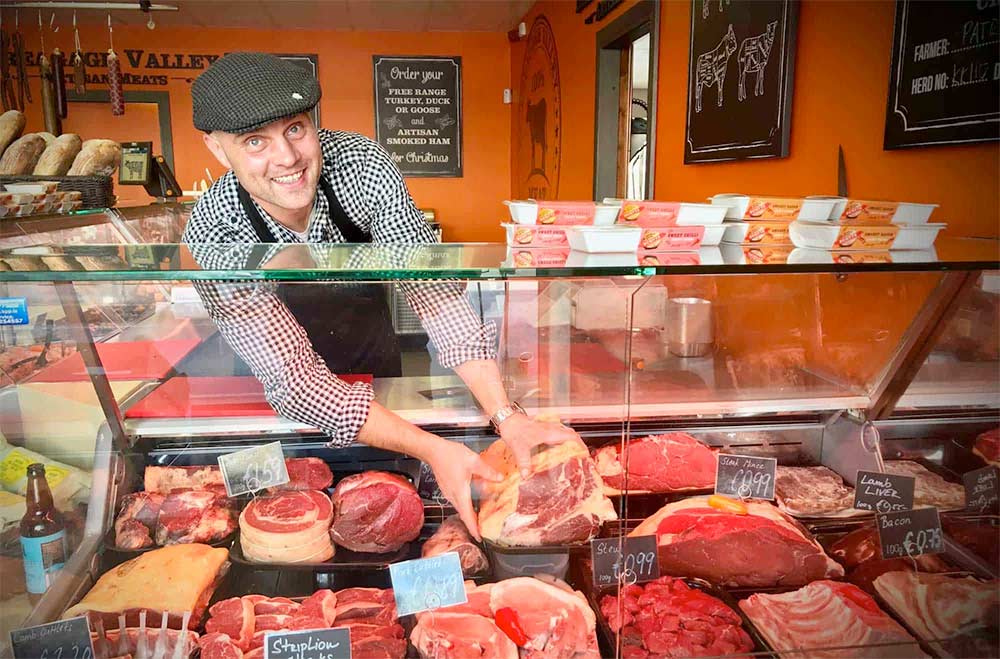 Breagagh Valley Artisan Meats, Newpark Shopping Centre
Georg and the team are open for service and since early pandemic times have been running a nationwide delivery service. Need some Kilkenny Rosé Veal? He's got you covered. Want to stock up on some Rivesci goodies? Covered there too. If wild game is your thing there's rabbit, duck legs, wild mallard and guinea fowl all available too.
Find them on Facebook or order online here.
Grogan & Brown, Smithlands
Need your meat delivered? Grogan & Brown have you covered, with nationwide delivery available from their Loughboy base. The lads in there are super, the whole setup (if you've never been) is well worth a look and you'll always find something tasty.
Check out the latest online here.
Meal Deliveries
Dinners For Winners
D4W is all about healthy, prepped, balanced meals to help you lose weight, build muscle, get lean or just keep the hunger at bay. Breakfast, lunch, dinner, all or mix and match, you decided.
There are plant-based plans available too. Change meals, skip a week or cancel any time. Check the menus and ordering here.
Dinners Ready
Based in Tullaroan, DinnersReady.ie are serving hearty dinner packs (think country hearty) to fill your fridge across the week. Roast beef, chicken, fish, pasta, veg and more. It's free delivery in Kilkenny with meal bundles in 4/5, 6/7 or 8+. Order online here.
Wine Orders
Le Caveau, Market Yard
While their Market Yard store may be closed, Pascal and the team (family) at Le Caveau have recently revamped their website, continuing an online trade that's been running for years and years. Local and nationwide delivery is available with drop offs also as part of Neighbourfood. See LeCaveau.ie.
The Wine Centre, John Street
Vegan and vegetarian friendly wines, organic offerings, beers, whiskeys, come what may. The Wine Centre are open for Click & Collect and offer a free delivery service within 20km radius of the shop. Check thewinecentre.ie.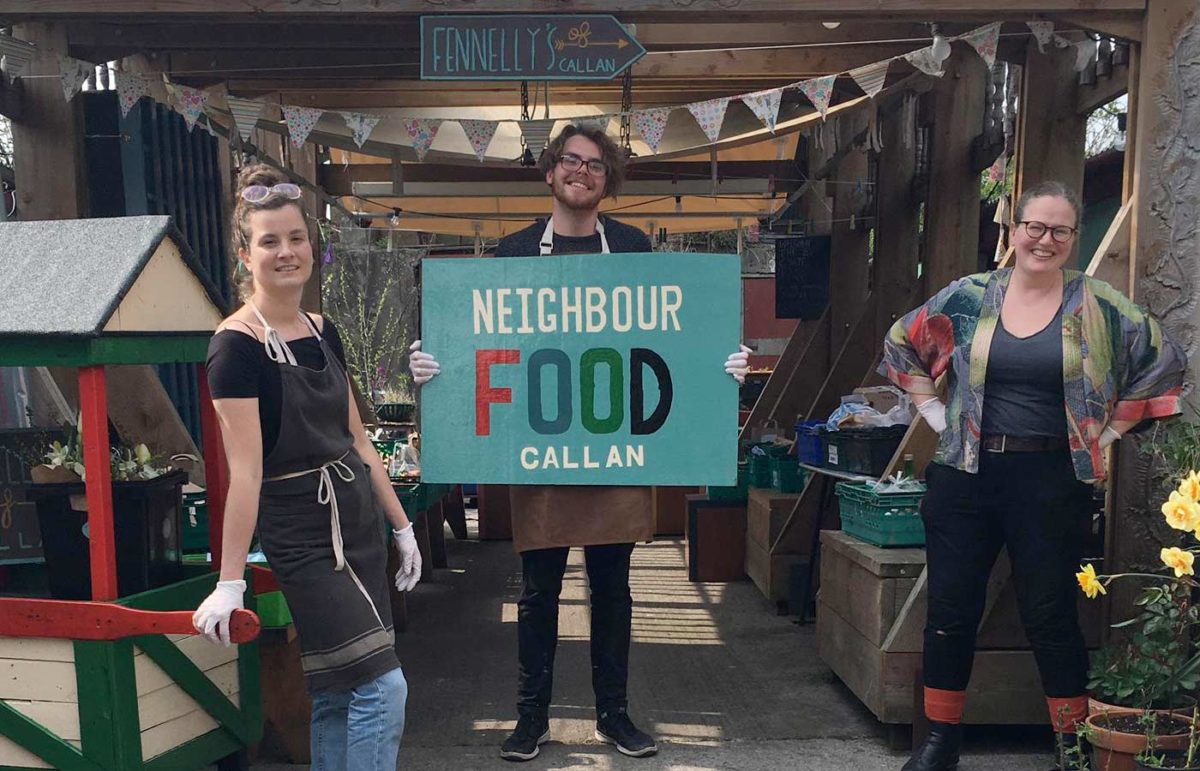 Neighbourfood
The Neighbourfood service really caught life locally in the early weeks of the pandemic. For some in Kilkenny it's now the only way they'll shop. Pick from a wide variety of producers near and far, have it delivered to a single collection point.
Here's those operating in Kilkenny
This list is still growing – check back often for more additions or if your own business needs to go on the lines, shoot me an email – it's [email protected].