Neven's Irish Seafood Trails (thus far) has been a great watch.
It's a short, punchy look at all things seafood along the Wild Atlantic Way and at the end of this month we'll find out all about Sligo.
A place close to my heart, there are few spots like Sligo in the world, whatever about Ireland.
Our adventures as youngsters through adulthood took us anywhere from surfing to picking seaweed and spending plenty of time around the county's beaches and waterways.
The benefits of the family line I reckon.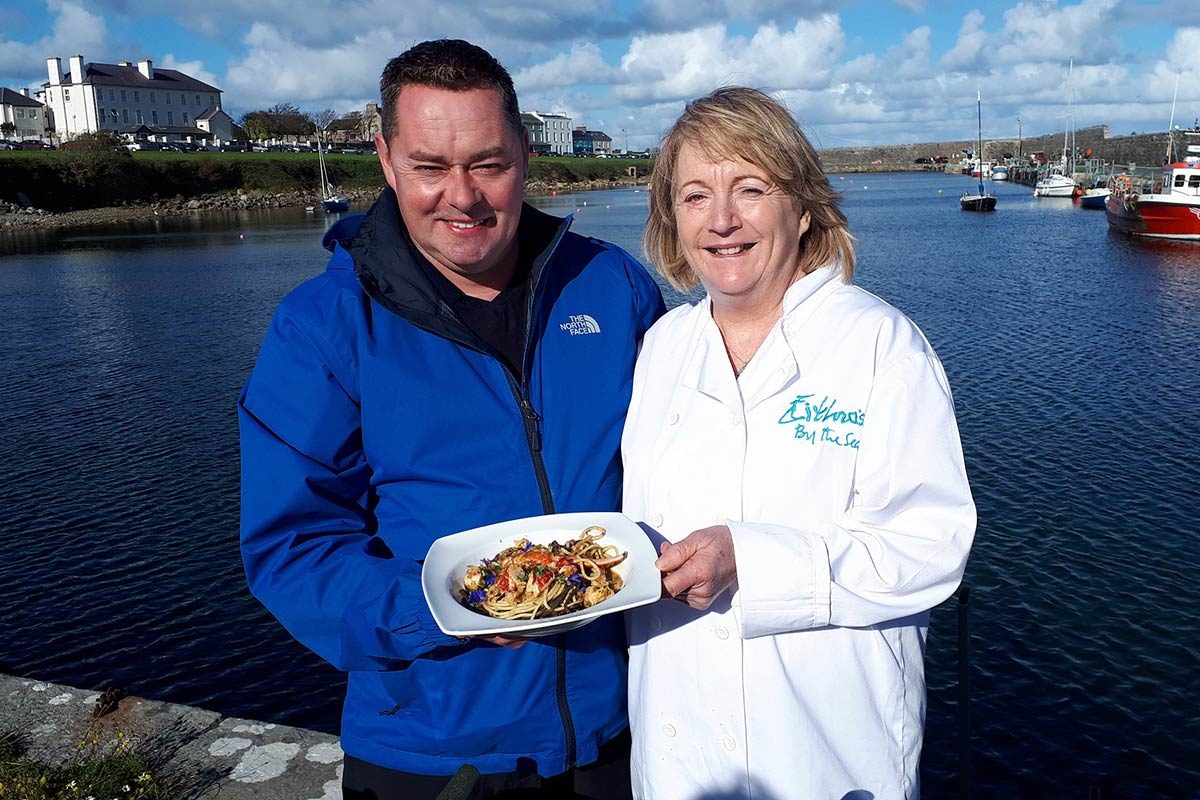 For the Sligo visit, the show stops off at the Sligo Oyster Experience to meet Aisling Kelly, taking in a tour from Wild Atlantic Oysters, an oyster farm in Sligo Bay through to Sligo town itself.
Chef Anthony Gray of Eala Bhan makes an appearance, a staunch champion of the Sligo food scene. Eithna O'Sullivan of Eithna's By The Sea features as well with a recipe for spiced lobster with sea spaghetti out at Mullaghmore.
Strandhill is where business meets pleasure with a try to the seaweed baths (a must-try next time you're in Strandhill). Actually, the next time you do get to Strandhill, be sure to drop into Shells – the Eggs Benedict are unreal.
The last of the dishes includes a trout and crab ravioli.
If your mission this year is to eat more seafood, you'll be left wanting after this.
The Sligo episode is set to air on RTE, Wednesday 30 January at 8.30pm.