Fennelly's of Callan is rapidly becoming one of my favourite spots.
It's hitting 10.30am on a Saturday morning, the doors are open a half hour at Fennelly's and it's already buzzing. The large Gaggia coffee machine is on overdrive. There's fresh cakes on the counter. The Irish Times crossword is plentiful. I'm fairly sure the fire is already on too.
Having dropped in the last few weekends for breakfast, this seems to be the typical Saturday morning at Fennelly's.
There's already families at two of the tables. A woman arrives, bringing a friend for "her first time". The friend, it turns out, is a big fan of Neil Jordan's 2006 Breakfast On Pluto, with chunks of the film shot around Callan, and Fennelly's.
Tucking into breakfast at Fennelly's
As we take a seat at the window, the front bar – it used to be a bar, and an undertaker – is full.
The "lounge" area is busy and they're already heading for the snug. Customers continue to file in. Somebody orders six flat whites to go. Meanwhile, we've ordered one of the nicest breakfasts going in Kilkenny. Oh, and it's still just around 10:30am.
For Mrs. Ken On Food (she used to be Mrs. Any Given Food, I'm working on it), it's the mushrooms with cream, thyme and a poached egg on rustic toast.
Said rustic turnover has the least amount of food miles going, for it hails from the legendary Keogh's Bakery, mere yards from the front door. Billy Keogh, like the generations before him, continues to bake from their Upper Bridge Street base, with only the King's Bridge separating Keogh's and Fennelly's.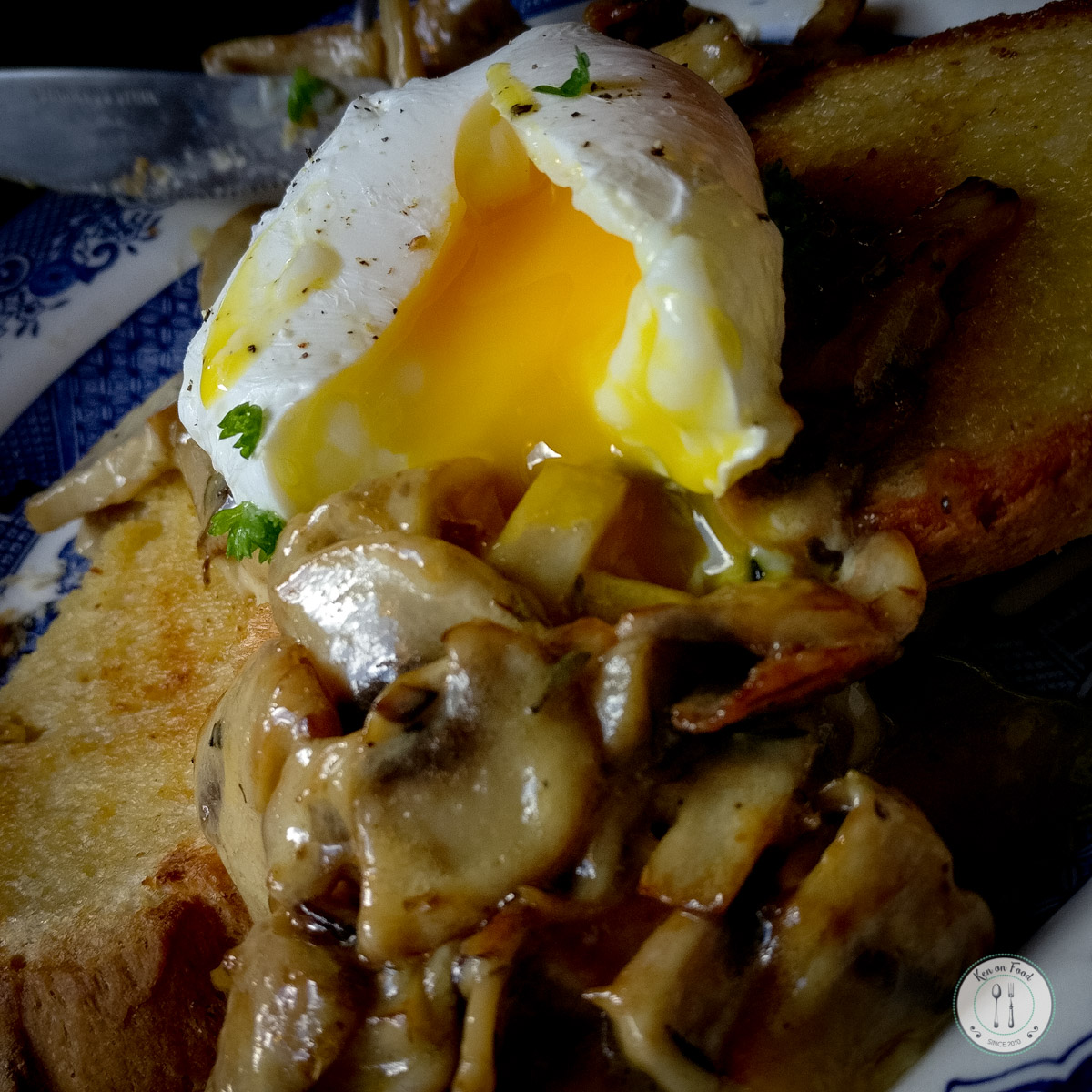 For me, it's the scrambled egg on "Granny's homemade brown bread". This has replaced the notion of going out for a "full Irish" for me. With a thick wedge of fresh brown bread and a good portion of egg, you'd be stuffed.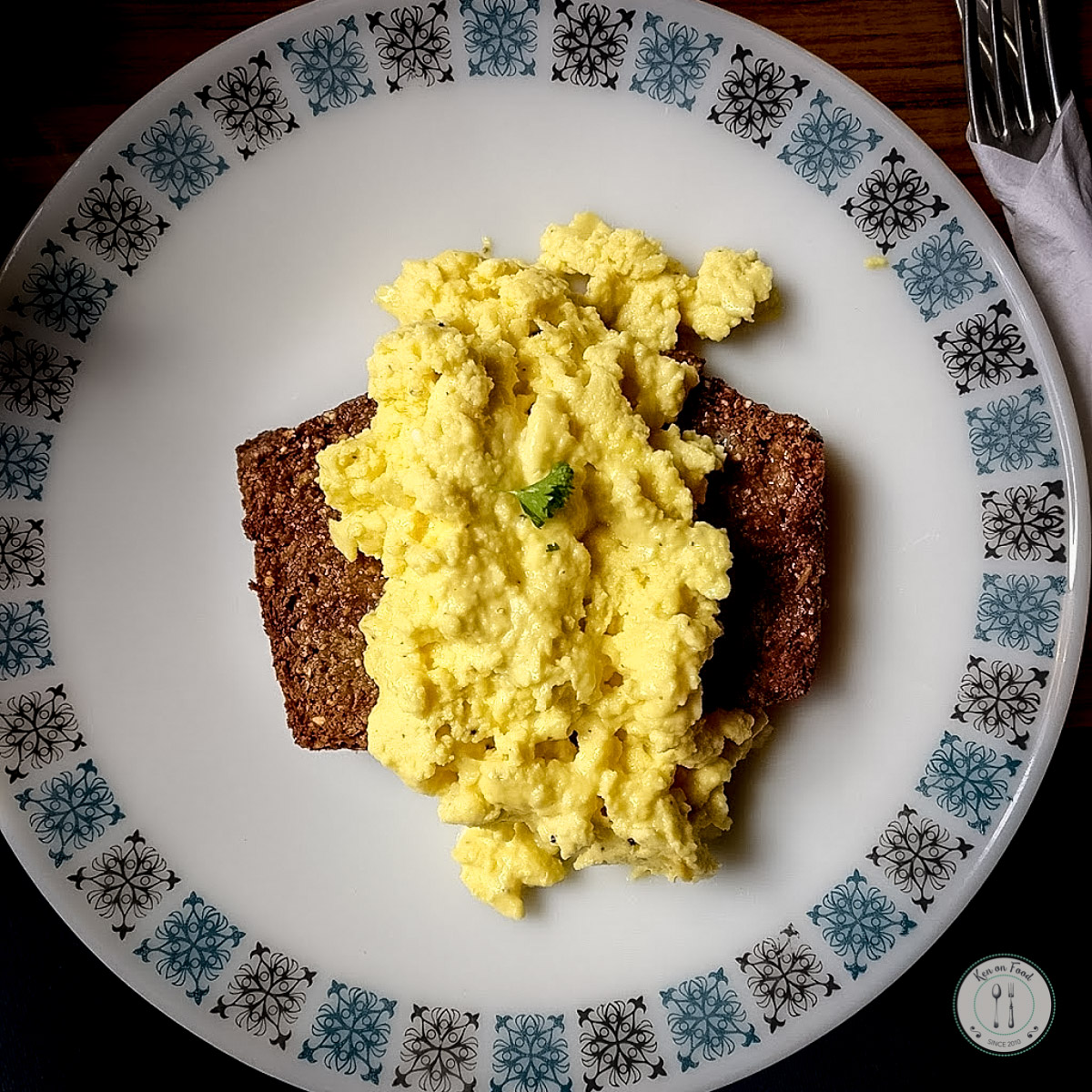 In the few weeks we've been popping in, I don't think we've strayed from our initial breakfast orders either. It's just that good.
There are other options of course – porridge, natural yoghurt and granola, any combination of egg and toast, smashed avocado, the works. A new addition is the free range sweet cured handcut rasher with scrambled or poached egg, wilted spinach, fried cherry tomatoes, on your choice of bread.
Staying on for lunch
One could be very easily swayed into staying for lunch. Hit a late breakfast, have a second coffee, spring for some lemon tart or baked cheesecake, take the newspaper to the fire.
There's the fresh chocolate brownies with salted caramel topping, or the homemade biscuits (pecan are good!). Whatever your fancy, you'll be looked after.
Next thing you know, you're getting that warm, cosy feeling you get at home, you know food is still going, so what do you do for lunch?
For her, it's the veggie masaman curry. It's made with seasonal organic vegetables and served with made-to-order flatbread, basmati rice with a wedge of lime, fresh coriander and salted peanuts.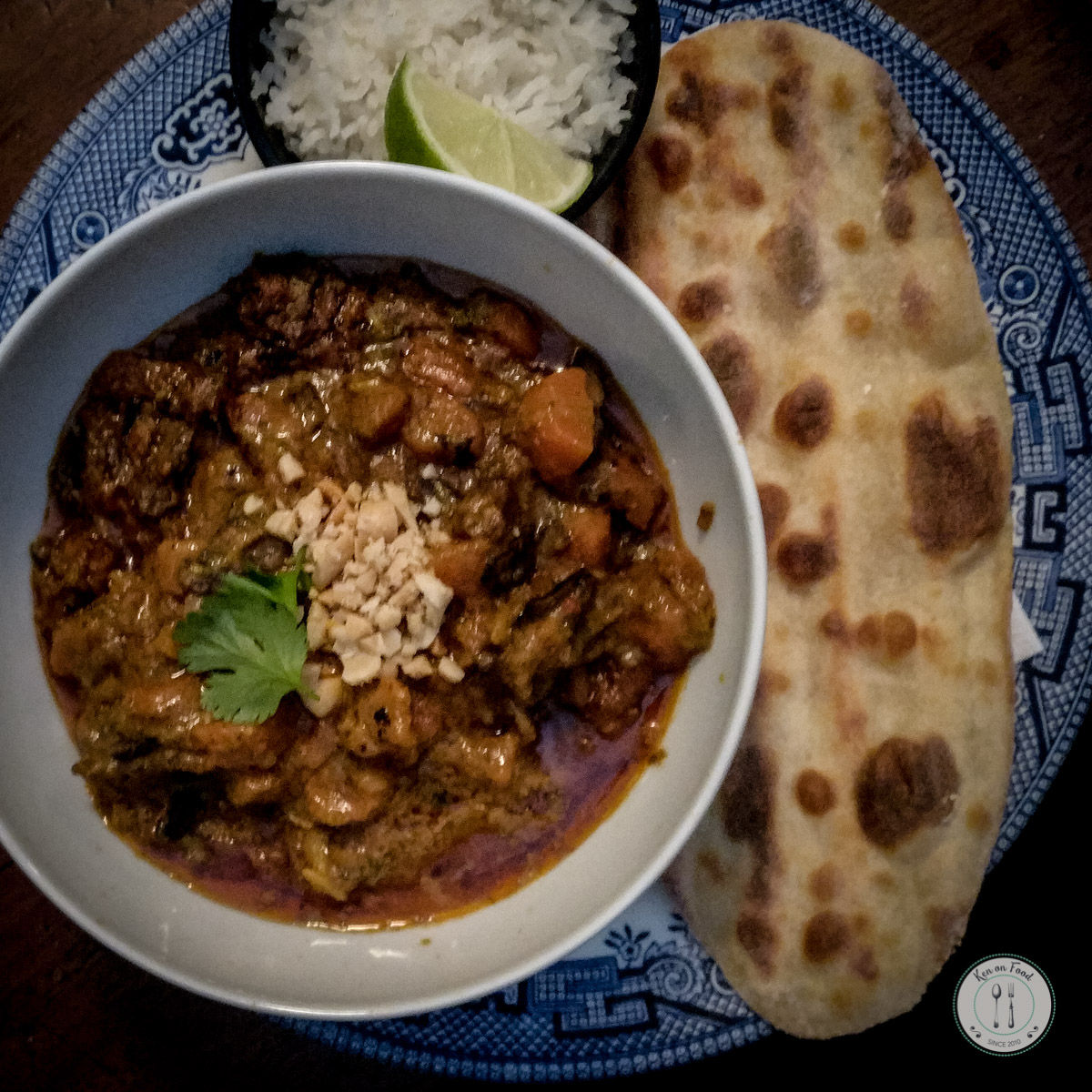 For me, the Turkish eggs. Baked eggs in a red pepper and tomato sauce, topped with feta, crispy chorizo, fresh parsley and served with the similar flatbread.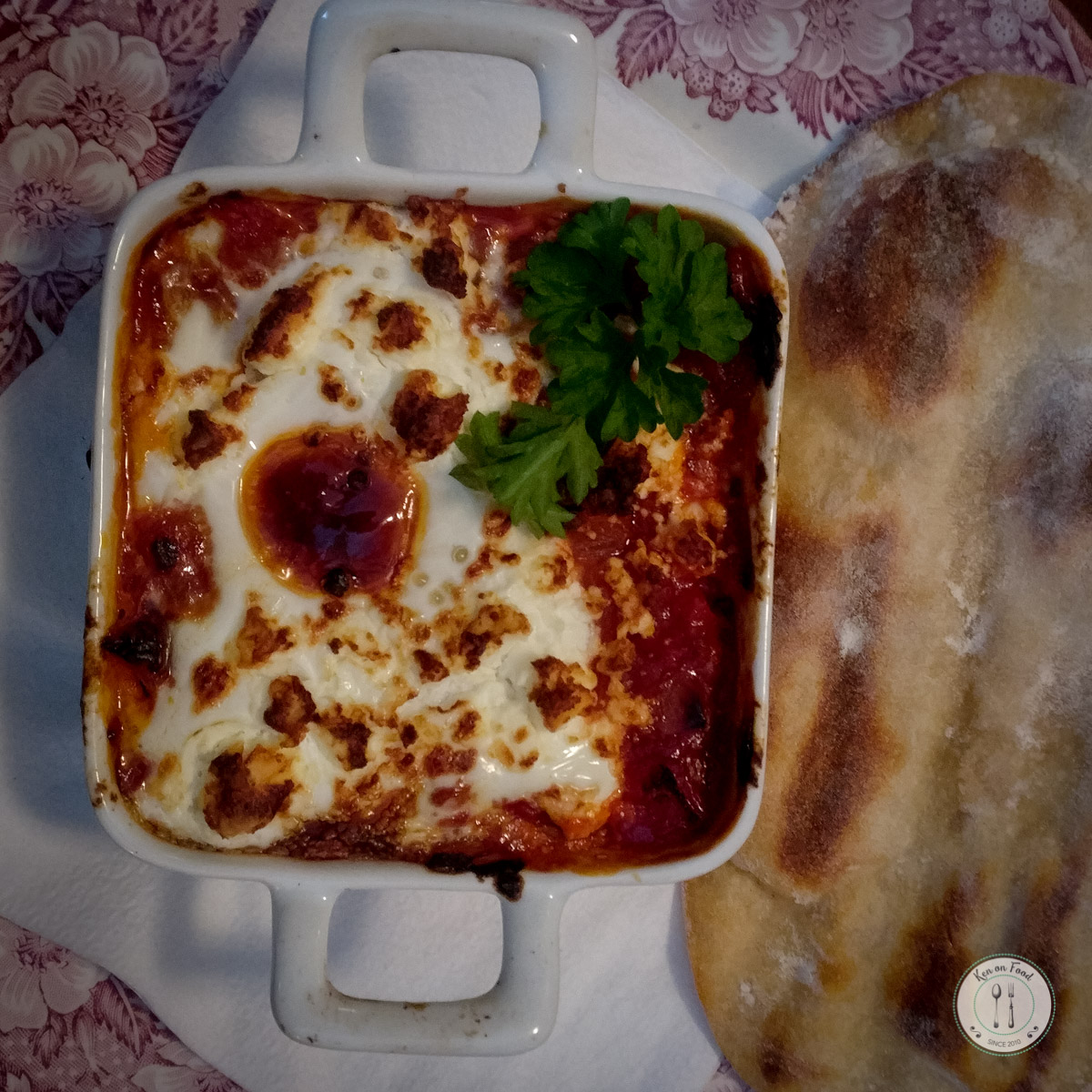 Neither disappoint, and at €9 for the veggie option and €8 for the meaty option, how could they?
You could also jump in for the vegetarian Tarka Dahl, served with fresh coriander, dried chilli, fried-off garlic and flatbread; the Quiche du Jour, seasonal, with a chef's salad; or the soup, which happened to involve Jerusalem artichoke, leek and potato on this particular visit.
Behind the scenes
Out front is Etaoin Holohan and her team. An artist and curator in her own right, Etaoin has very much been at the centre of arts and community projects in Callan for as long as I can recall.
In the kitchen is Aoife Holohan and her team. It's a sisterly affair after all. Everything is made fresh, made to order. Ingredients are sourced from local suppliers and growers and turned into fantastic dishes.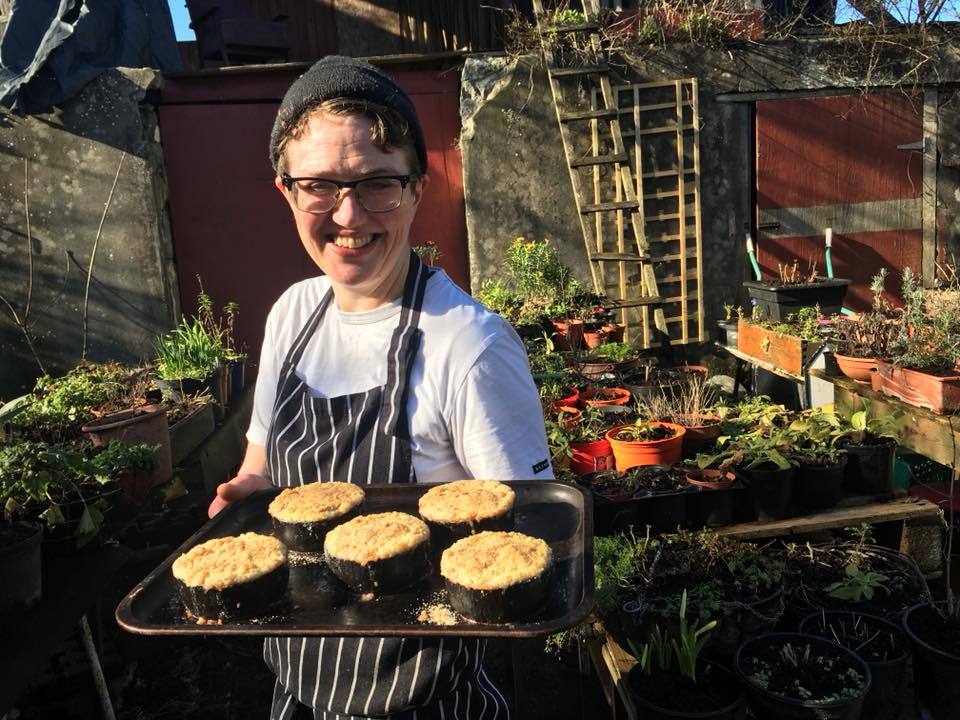 Aoife trained as a chef and pastry chef in Australia. She spent ten years working in Melbourne, almost exclusively in restaurants specialising in dietaries – namely vegan, gluten-free cooking.
Some of said "team" are visiting workers, on their travels. Via WorkAway, the sisters play host to traveling students, individuals, friends, couples, who quickly learn the ropes of the café world in return for bed and board. As a regeneration project for Fennelly's, it certainly helps things tick along.
French accents are all too familiar, whether at breakfast in the morning or at a courtyard gig at night time.
There's a history here
The immediate feeling walking in the old bar doors of Fennelly's is one of history. From the original bar setting at the front of the building, through to the old school furniture from St. Brigid's (in Callan) and older elements sourced by Etaoin.
It was a bar at one point in life, and an undertaker many a year back. At some point in time women used to gather in the courtyard to sell eggs to make a few extra shillings in the week. There's the legend of the pheasant who drowned in the bowl.
There's been flooding, storms, hail, snow, and sunshine, but it's still standing and very much has a place in the history, and heart, of Callan and the local community.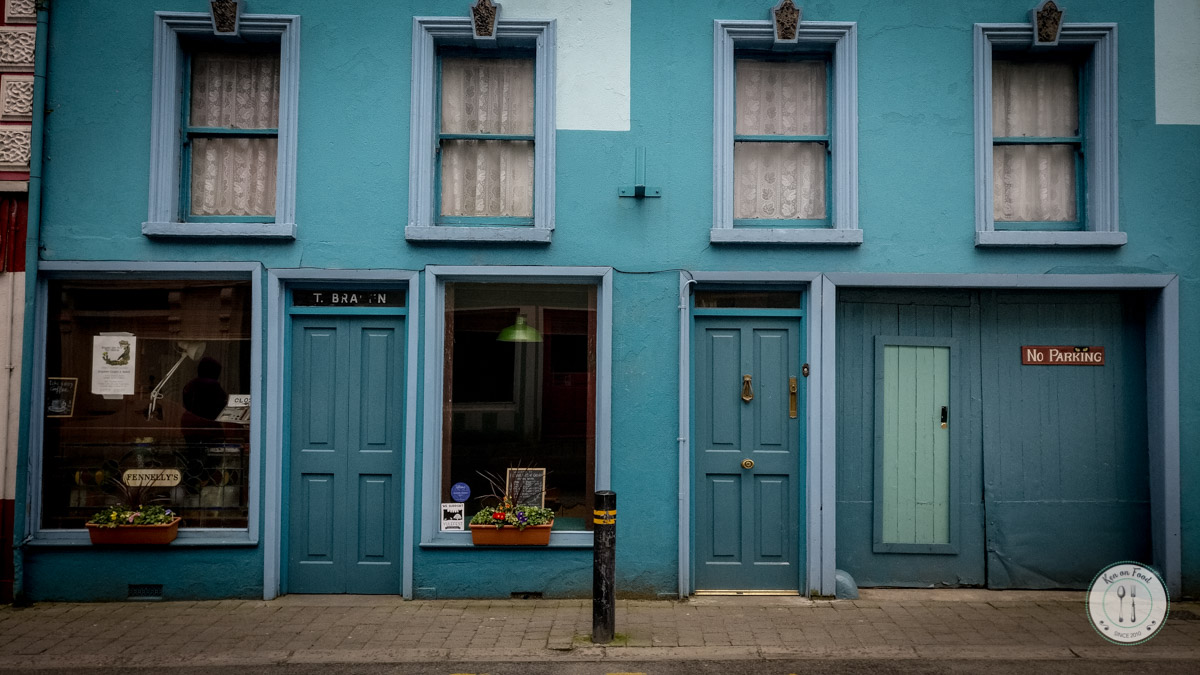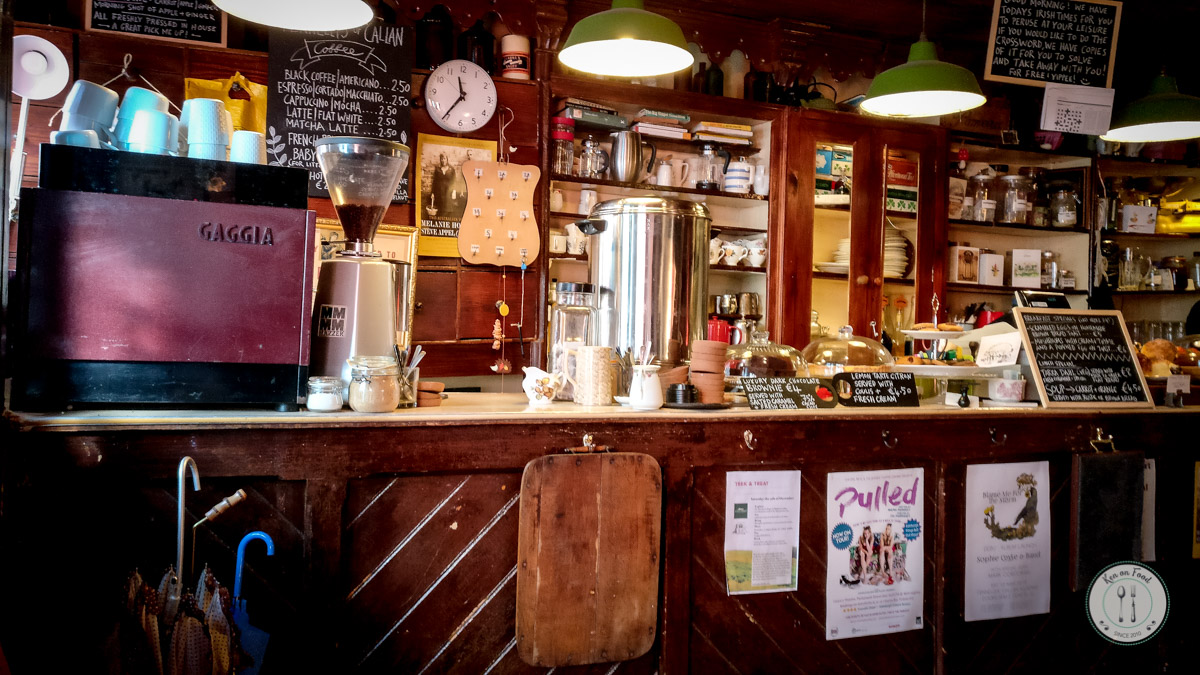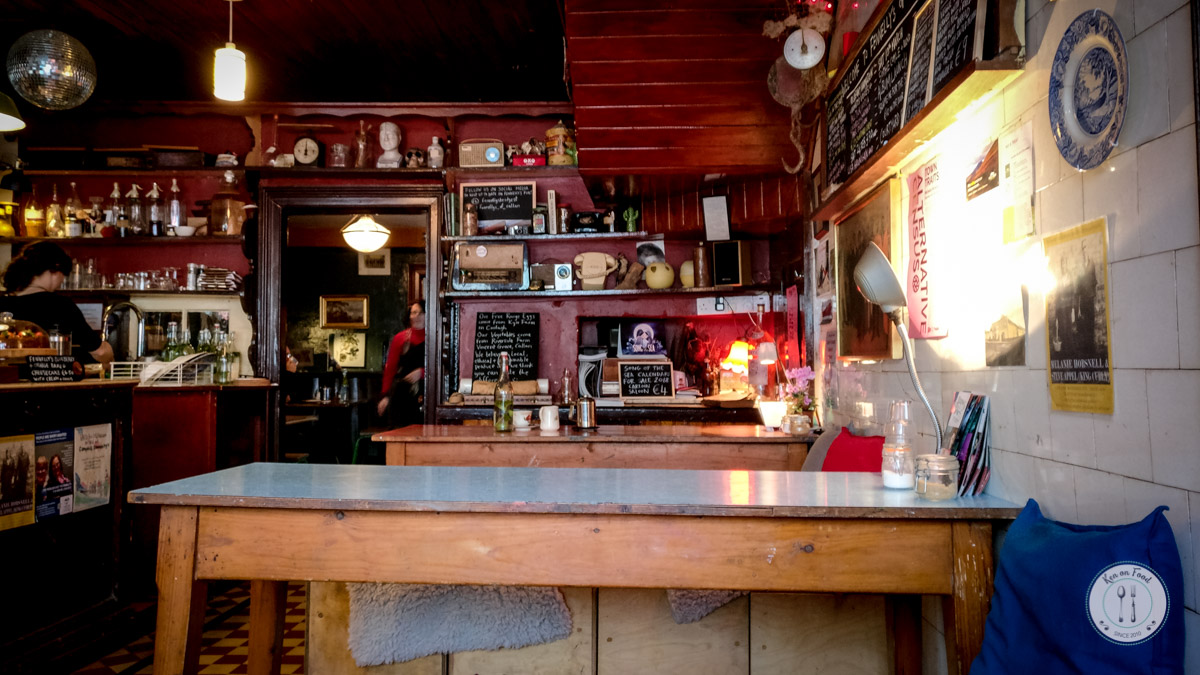 Of course, it's more than just food
A café at first glance, Fennelly's is more a cultural hub. While the actual café side of things only opened in the summer of 2017, Etaoin has been running events there for years.
While you can enjoy your coffees, cakes and crosswords, you'll find readings, music and theatre are no strangers to the space.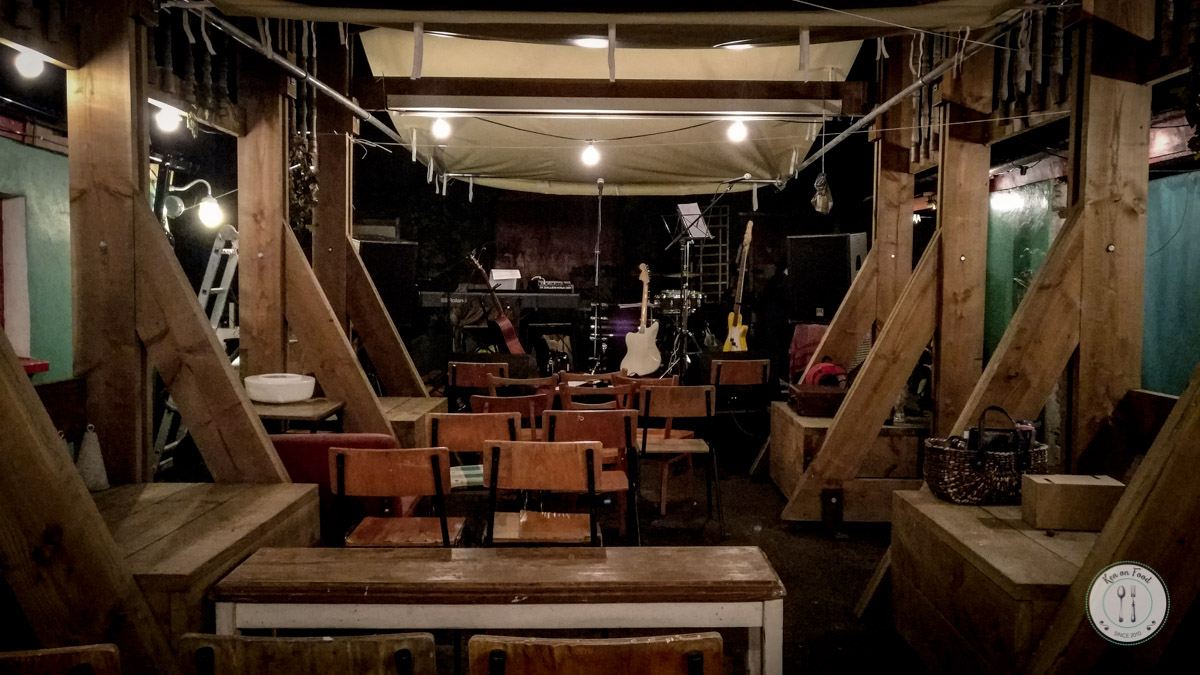 While it was breakfast this morning, two weeks ago it was a gig in the courtyard, complete with a pizza, fresh from the clay oven.
Night time brings in-house and courtyard gigs, the occasional film screening, party nights, come what may. It's a BYOB affair complete with a pizza and a sweet treats menu, while the teas and coffees flow until late.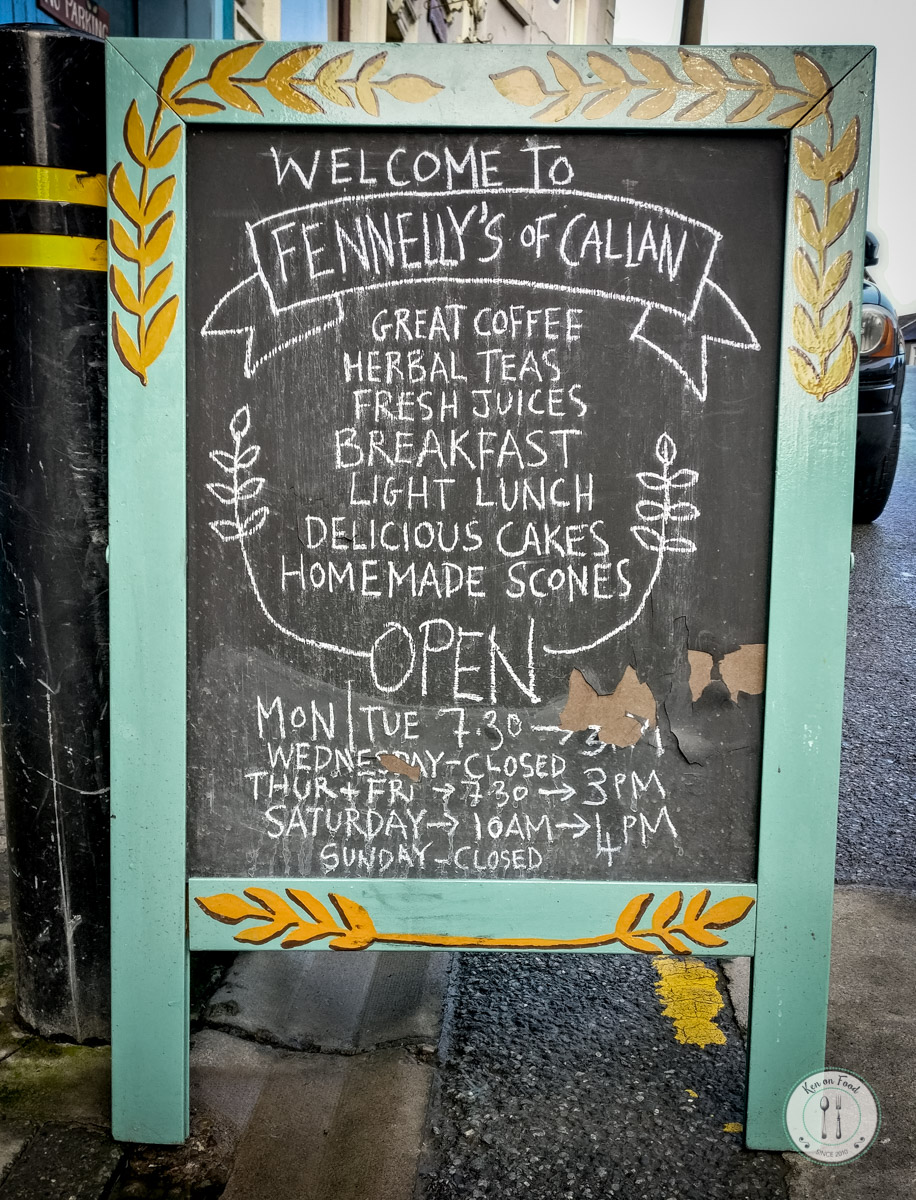 I could wax lyrical, but you'll just have to try it for yourself. Point the car in the direction of Callan and Google Maps will see you right.
Fennelly's of Callan opens Monday, Tuesday, Thursday and Friday from 7.30am to 3pm, and Saturdays from 10am to 4pm. Closed Wednesday and Sunday. Gigs and events are advertised in the bar or via Fennelly's on Facebook.