Cooking in, rather than eating out, was the big thing at Chez McGuire for 2020.
And when it came to shopping, trips were bulkier and less frequent, meaning supplies in the kitchen cupboards were pretty good.
For 2021, we're in the good habit of keeping the presses stocked with what we've deemed the essentials. If you've got these in your presses, you'll be able to turn out plenty of dishes in no time at all.
So, here's my list of essential store cupboard staples or ingredients that you should always have to hand.
I'll even do them in alphabetical order for you.
16 Essential store cupboard ingredients
Baking powder
We all bettered our baking game in 2020 right? Unless you're going down the sourdough route, it's always hand to keep some baking powder in the press for breads and scones.
Chickpeas
In salads, roasted, in pasta dishes, spiced, blitzed, bulking out stews, chickpeas have found a home for themselves in the kitchen over 2020 and are a great source of protein.
Coconut milk
From curries to soups and sauces, you'd be surprised how versatile a tin of coconut milk can be. Full or light, I'll always have two or three tins on the go, particularly when it comes time to whip up a green curry. If you're planning any vegan dishes, you'll be glad to have some in the kitchen.
Cornflour
Gluten-free and the easiest thickener you'll get for soups, curries and stews. Also handy to use on your kitchen counter if you're prepping fresh pizza bases.
Dried pasta
We've taken to keeping large jars of vegan spaghetti, fusili, conchigle and macaroni in the press (durum wheat). Ready in minutes off the boil; ideal as a bake, a great option for batch cooking for lunches for the week. Everything in moderation, mind.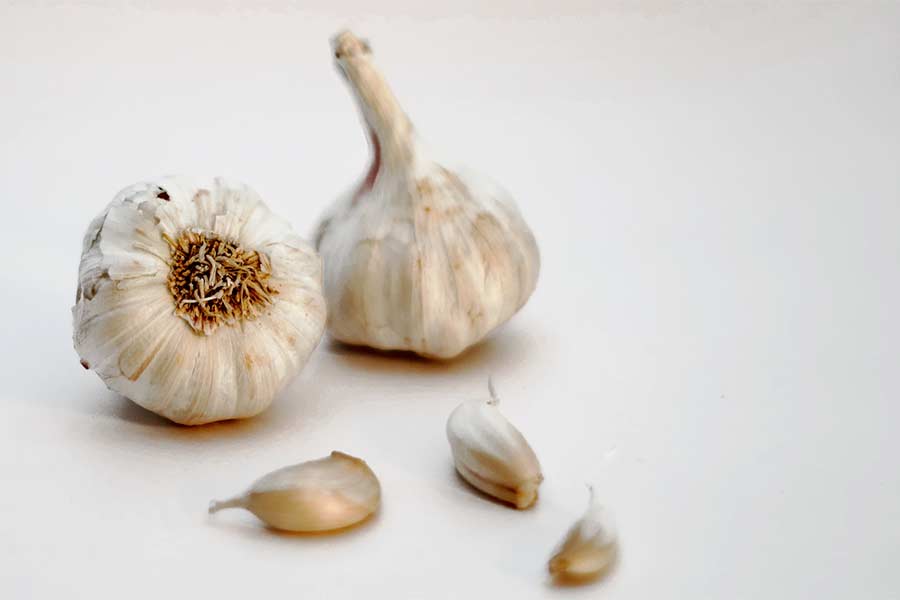 Garlic
I cannot stress this enough. Garlic, in everything. Or at least almost everything. Rarely will you find my kitchen without LOADS of cloves of garlic. These days they've even got their own garlic jar.
Herbs & spices
The more the merrier in my book but the press and rack are full of paprika, sage, rosemary, thyme, cinnamon, cumin, turmeric, cayenne pepper, nutmeg, ginger, basil, oregano, chilli powder, curry powder. If I had to cut it right back, paprika and cinnamon would be loads.
Honey
Like lentils (next), honey was a big one for me in 2020. If you're getting into prepping Asian sauces from scratch, you'll be welcome of having some honey. Plus on the cold days, a squeeze or slice of lemon with a generous helping of honey does the body wonders.
Lentils
I got hooked on lentils for 2020 and now make a mean lentil shepherd's pie (or just lentil pie given the shepherds get the night off). 500g bags of them typically go for under a Euro in the supermarket and you can fill your boots with them.
Oil
An air fryer has yet to cross through the front door, so I keep a fairly healthy supply of oils in the press. For the pan, mostly, it's spray oil. For roasting veg, it's typically Irish rapeseed oil (it took over in 2020), with olive oil kept aside for dressings and dipping.
Passata
This is more of a Mrs. Ken On Food thing, but I don't think we've been without a carton or jar of passata in the press all year long. Useful in making pizza sauces, filling up a pasta dish or cooking anything that requires any type of tomato in the recipe.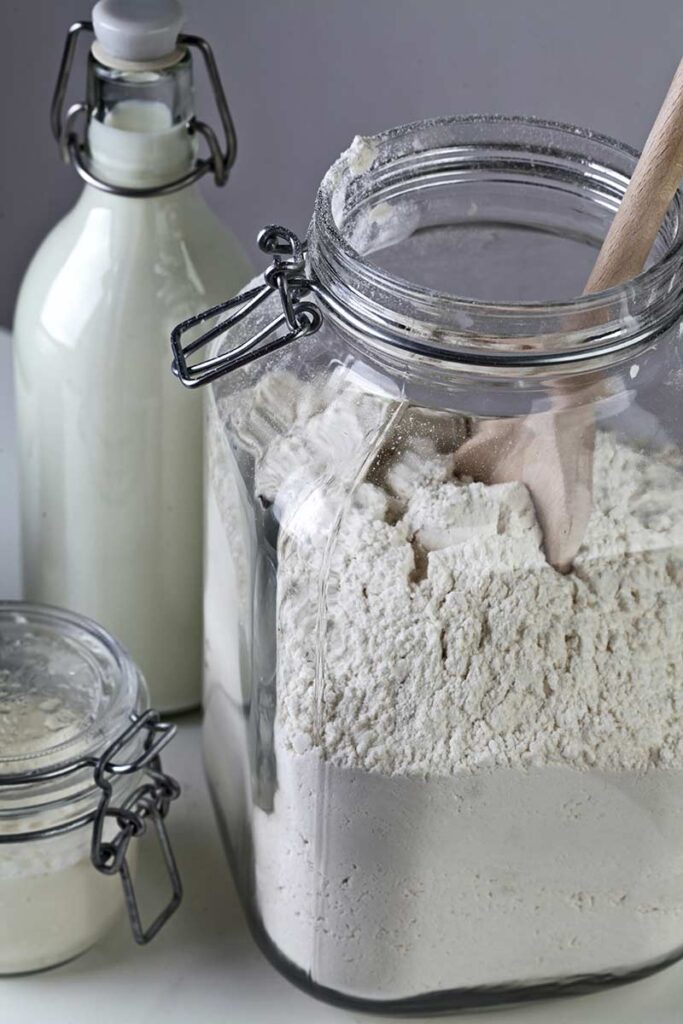 Plain flour
Flour should be on the top of everyone's list. For breads and bakes, for feeding your sourdough monster, coatings and batters, there's much to do with a bag of flour. Worry about the brown flour / strong flour / tritamyl later, just start with a good bag of plain flour.
Rice
There's two large tins in the low press in the kitchen, one gets a kilo of white rice and the other a kilo of brown rice. Horses for courses and all that. When I cook off the rice, I tend to do a good lot of it. Whatever is needed in the immediacy goes with dinner, the remainder into the fridge where it will keep 3-5 days in an airtight container.
Salt & pepper
This goes without saying, but every kitchen should have some manner of salt and pepper. On the pepper side of things, we'll keep a mill of black pepper (plus a bag of peppercorns to refill) handy. When it comes to salt, I keep sea salt, garlic sea salt, onion salt and Himalayan pink salt in the kitchen, the latter I'm particularly fond of.
Soy sauce
When it comes to takeaways, we're rather partial to a Chinese once or twice a month. To go with it, and for some Asian style home cooking, there is ALWAYS a bottle of soy sauce on the go. All hell would break loose if there wasn't.
Tomato ketchup
Another Mrs. Ken On Food thing, but tomato ketchup (has to be Chef, not Heinz, or so I'm told) nearly has a shelf to itself there's usually that many bottles in the house at one time.
Wine vinegar
White wine vinegar (mainly) and red wine vinegar (on occasion); dressings, with eggs (yes, I'm one of those people who will *sometimes* throw some white wine vinegar into eggs), and fierce handy if you're making a red onion relish.