Killian Crowley is heading to Milan.
A week or two back I had written about Romulad Bukaty, Michael Tweedie and Killian Crowley, a trio of Irish chefs in the running at the semi-final stages of the San Pellegrino Young Chef competition for 2018. Three Irish hopefuls included in a mix of ten overall from Ireland and the UK.
Well, ten became one on Monday, and that one is Killian Crowley, chef de partie at Aniar, Galway.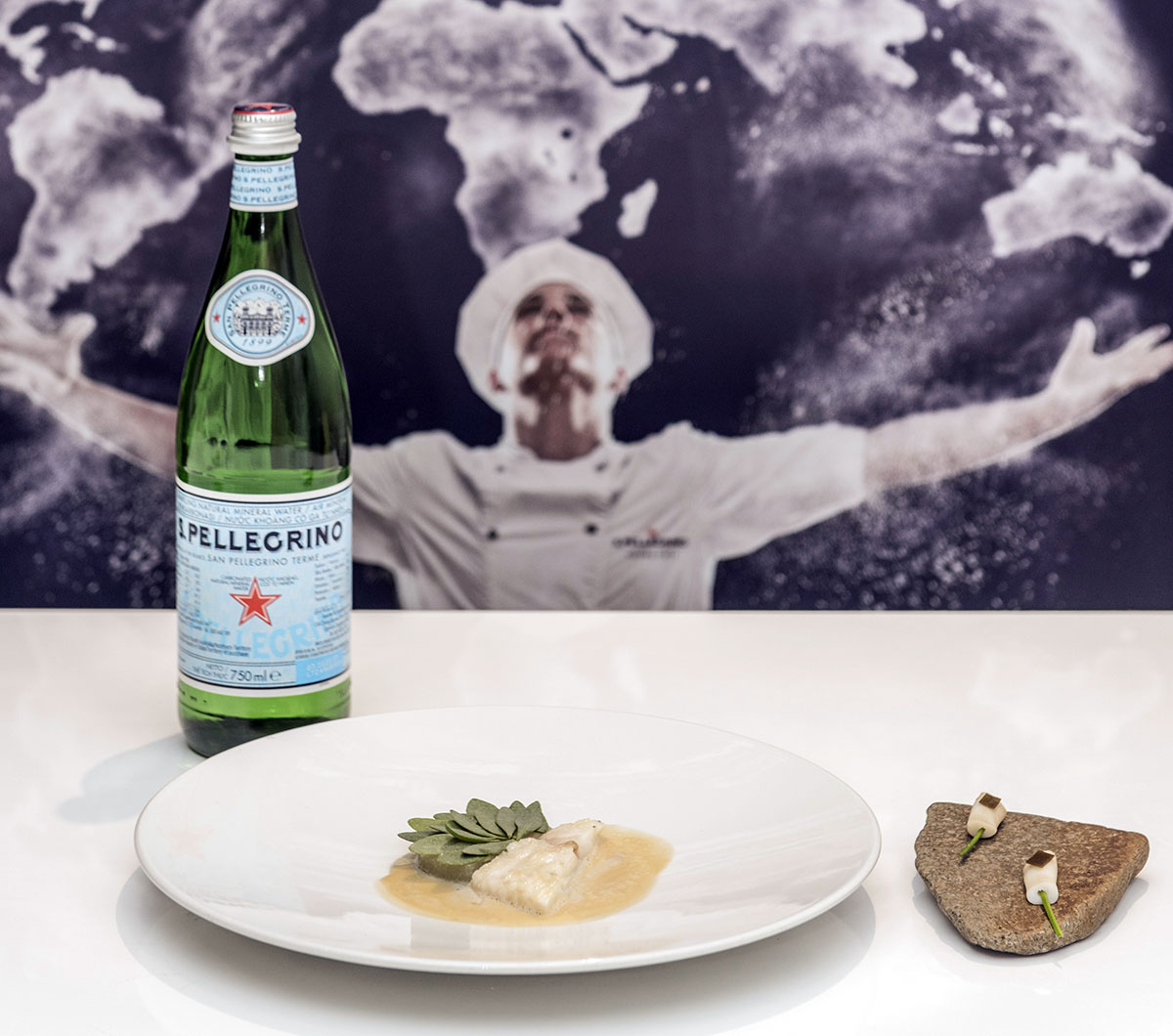 Crowley's signature dish for the competition – turbot, kohlrabi and sea purslane – ensure he finished ahead of the other 9 semi-finalists to book a place in the Grand Finale.
Killian Crowley: The Reaction
"I'm very happy to represent Ireland and the UK", says Killian.
"I have spent a long time practising and sourcing all the produce. It's not just me though, I have a great team behind me. So many people have been supporting me and I can't believe that I have now actually won. I'm just over the moon".
What a Day! Thanks everyone for your support! What an incredible journey! So proud to be Irish! Well done everyone THIS IS IRISHFOOD!!! 🇨🇮💪 pic.twitter.com/uvHlA8eRcL

— Crowley Killian (@KillianC92) November 21, 2017
"The calibre of dishes we tasted tonight was very impressive", added Mentor judge, Angela Hartnett MBE.
Killian's dish was a superb piece of cooking, it really ticked all the boxes – delicious food, perfectly executed with simplicity at the heart. The winning dish was a no-brainer, all four judges put it as their number one dish – it really shone tonight."
We are still getting our heads around our Killian's win last night at the San Pellegrino Young Chefs competition in London.

We are so proud of you, Killian Crowley pic.twitter.com/9yp8uOdoBC

— Aniar (@AniarGalway) November 21, 2017
With local competitions still to finish out, it will be later in December before all 21 finalists are known. So, We do know, however, that Killian Crowley will be taking part in the Grand Finale in Milan next June.