Looking for some Christmas gift ideas? Cookbooks are always a good start.
There's a wealth of books out in the last quarter of the year with the aim of being on top for Christmas but 2018 overall has been a top year for books.
Bonus round: Check out the six books shortlisted for the Cookbook of the Year.
Outside of the six afore-linked books, here's ten cookbooks that will work as Christmas gift ideas. The majority are in hardback and will run you under €20.
Online links below will take you to Amazon via affiliate links (I wouldn't be leaving it past 16/17 December if you're in a rush) but most of which you should be able to find in your local book shop.
Christmas Gift Ideas: 10 Cookbooks to get you started
Ottolenghi SIMPLE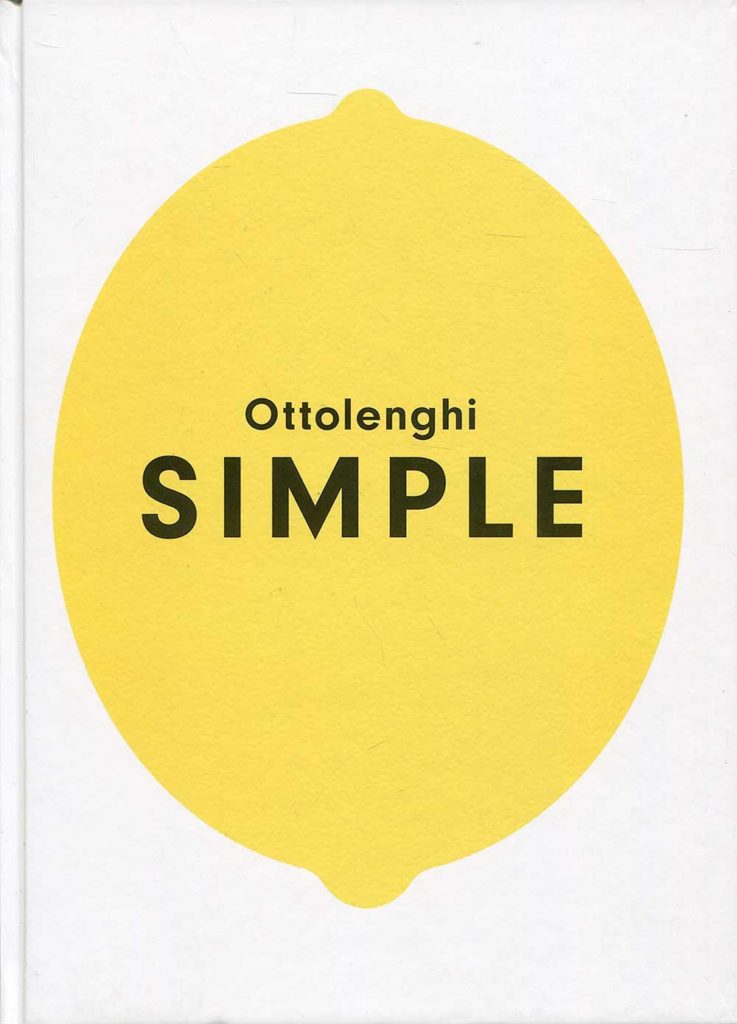 Ottolenghi SIMPLE showcases 130 brand-new dishes that contain all the inventive elements and flavour combinations that Ottolenghi is loved for, but with minimal hassle for maximum joy.
You'll find the recipes tempting, the ingredients list fairly short and accessible and plenty of dishes you can prep in advance and serve when you're ready.
Check out Ottolenghi SIMPLE on Amazon.
Bosh!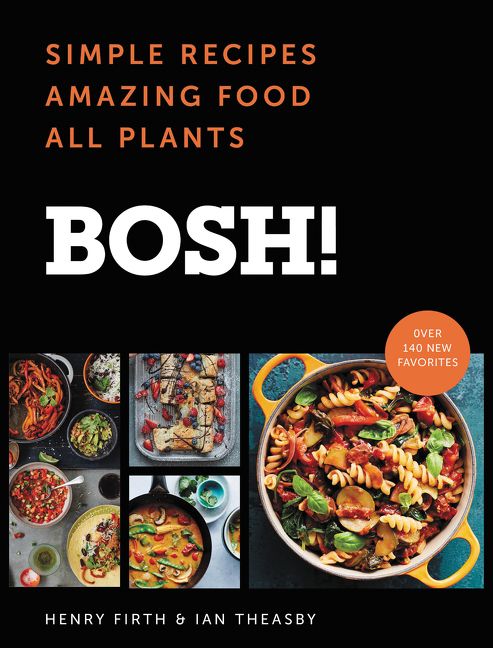 There's close to two million people following the BOSH! pairing of Henry Firth and Ian Theasby on Facebook alone.
Back in April they released their cookbook with over 140 incredibly easy and outrageously tasty all plants meals.
The book is jam-packed with fun, unpretentious and mega satisfying recipes, including Creamy Mac and Greens, Burrito Samosas, the Big Bhaji Burger, the World's Best Pesto Lasagne, Satay Sweet Potato BOSH! Bowl, Spanish Beach Churros, Gooey PBJ Brownies and Salted Caramel Chocolate Crunch Tart, all easy enough to be rustled up any night of the week.
Whether you're already sold on the plant-based lifestyle or you simply want to incorporate more meat, dairy and egg-free meals into your week, BOSH! The Cookbook is your plant-based bible.
Classic by Mary Berry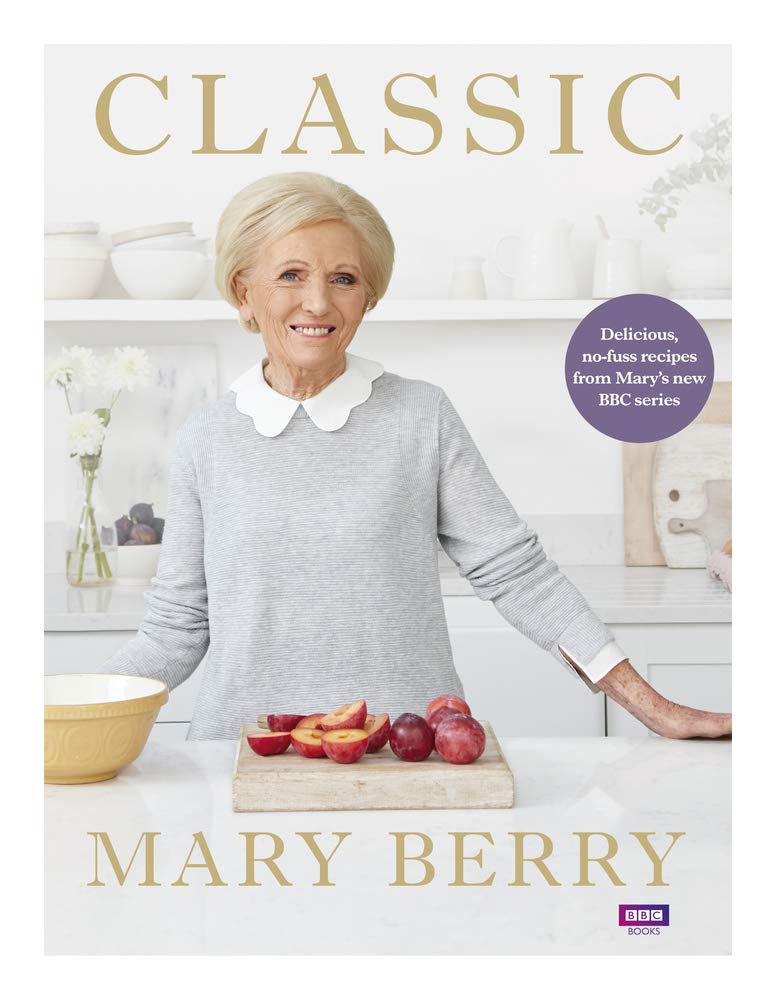 This brand-new collection from her landmark new BBC One series brings together everything people have come to love about Mary Berry.
These are wonderfully simple but utterly dependable recipes that are essential for every home. Everyone can enjoy cooking and eating, no matter their time, budget or confidence.
Check out Mary Berry's Classic on Amazon.
Veggie Lean in 15 by Joe Wicks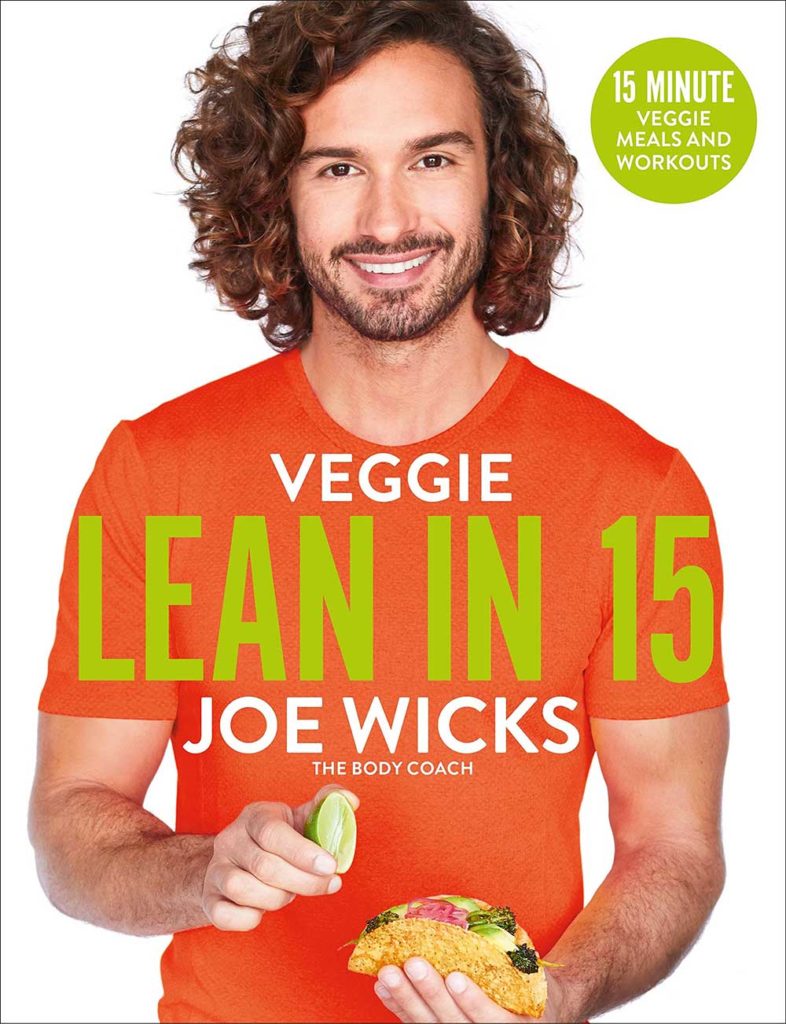 Every time you turn around it seems Joe Wicks has a new book out but this one should fly off the shelves when it's released on 13 December.
From Smoky Sweet Potato Chilli to 'Creamy' Butternut Pasta, Veggie Lean in 15 features a fantastic range of meat-free dishes, all prepared in fifteen minutes flat.
The recipes are ideal for full- and part-time veggies, as well as those wishing to cut down on eating meat in a healthy and delicious way. There are also plenty of make-ahead ideas to get you prepping like a boss in no time at all.
Check out Veggie Lean in 15 on Amazon.
The Nordic Baking Book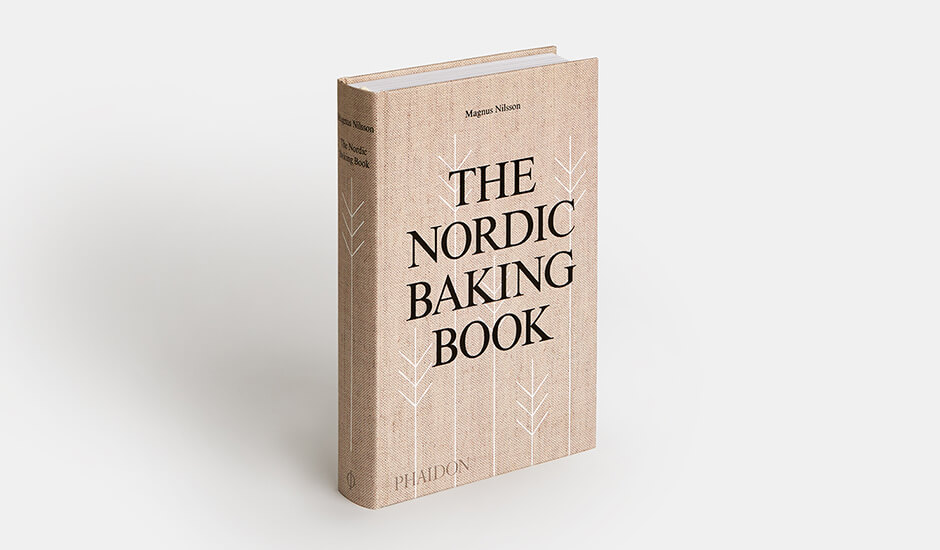 Followers of Chef's Table or The Mind of a Chef will have come across Magnus Nilsson.
Nordic culture is renowned for its love of baking and baked goods: hot coffee is paired with cinnamon buns spiced with cardamom, and cold winter nights are made cozier with the warmth of the oven. No one is better equipped to explore this subject than acclaimed chef Magnus Nilsson.
In The Nordic Baking Book, Nilsson delves into all aspects of Nordic home baking – modern and traditional, sweet and savory – with recipes for everything from breads and pastries to cakes, cookies, and holiday treats.No other book on Nordic baking is as comprehensive and informative.
Nilsson travelled extensively throughout the Nordic region – Denmark, the Faroe Islands, Finland, Greenland, Iceland, Norway, and Sweden – collecting recipes and documenting the landscape.
The 100 photographs in the book have been shot by Nilsson – now an established photographer, following his successful exhibitions in the US.
Check out The Nordic Baking Book on Amazon.
The Sourdough School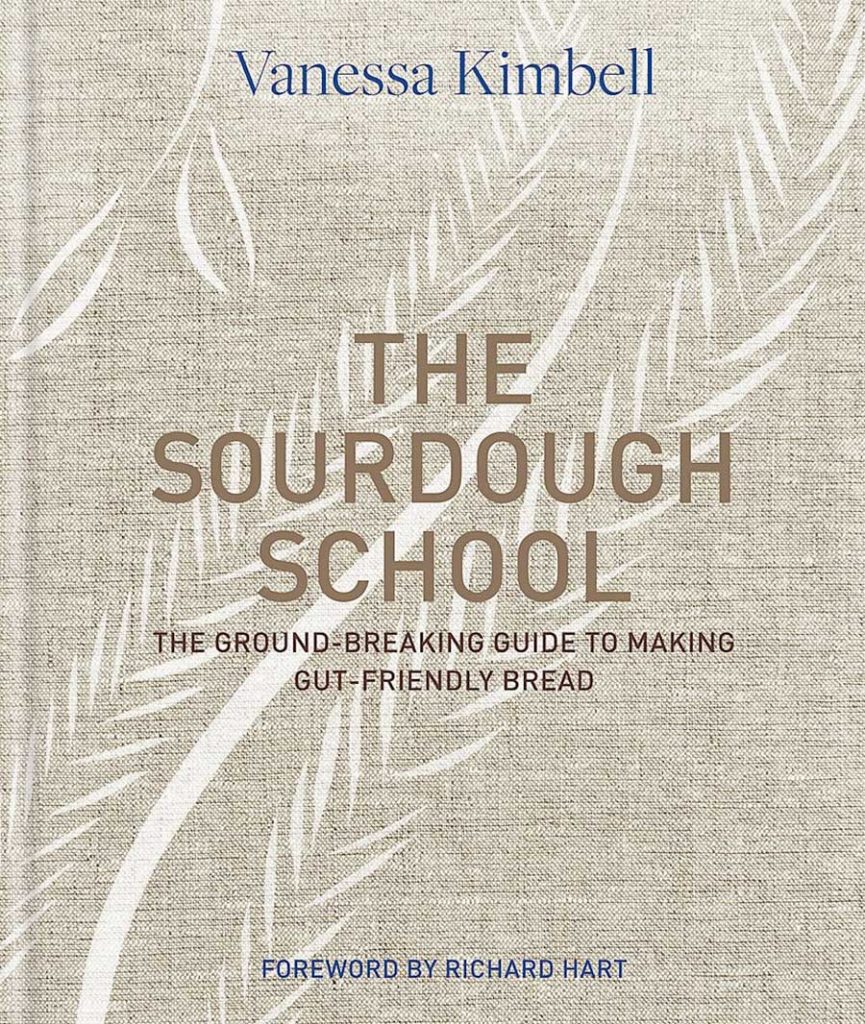 Is 2019 going to be the year you get into making sourdough bread? If so, you might need a place to start.
At her renowned Sourdough School, Vanessa Kimbell has taught countless students the secrets of this healthy, more easily digestible bread, and now she has compiled her teachings for the home baker.
From creating your own starter from scratch, you'll then move on to basic breadmaking techniques, before progressing to using sprouted grains and experimenting with flavors to produce Fig and Earl Grey and Cherry Plum loaves.
With step-by-step photography, detailed instructions, specialist advice and Vanessa's indispensable encouragement, The Sourdough School celebrates the timeless craft of artisan baking.
Check out The Sourdough School on Amazon.
Three Ingredient Baking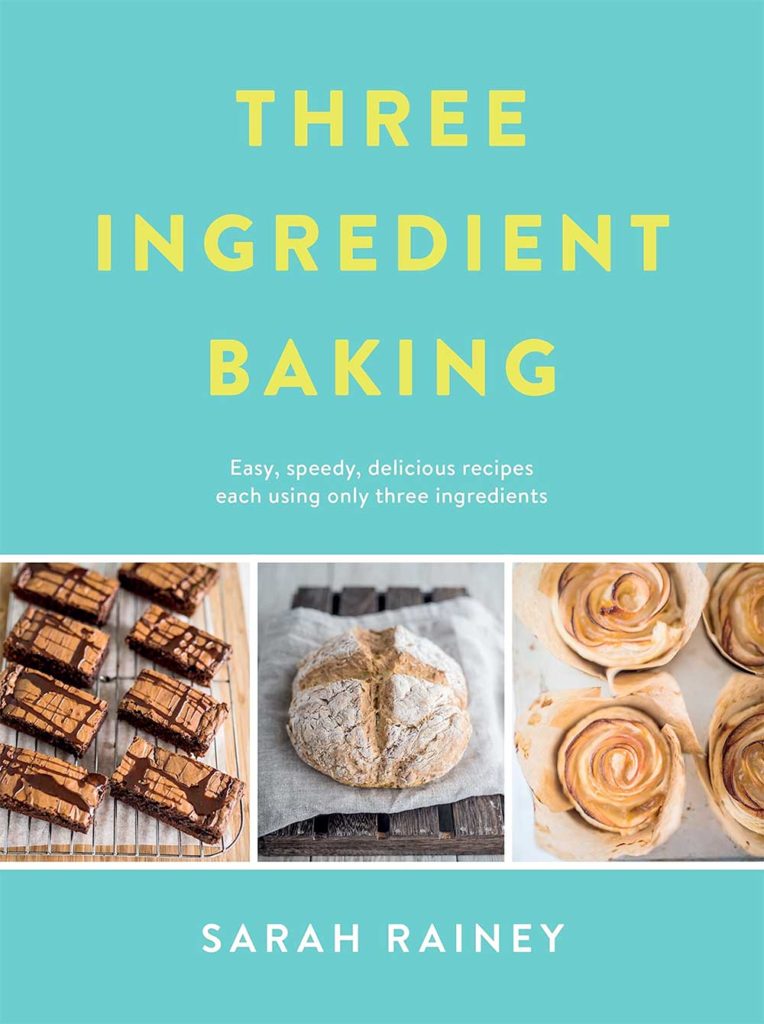 Sarah Rainey's book makes baking easier than you ever thought possible, with 100 surprising and brilliantly simple recipes for cakes, biscuits, breads, desserts, savoury bakes and frozen treats.
No long lists of ingredients here!
These are fast, fun and affordable recipes to suit busy lives, small budgets, total beginners, and anyone looking to whip up something delicious at the very last minute, including gluten- and guilt-free options.
Check out Three Ingredient Baking on Amazon.
The Science of Spice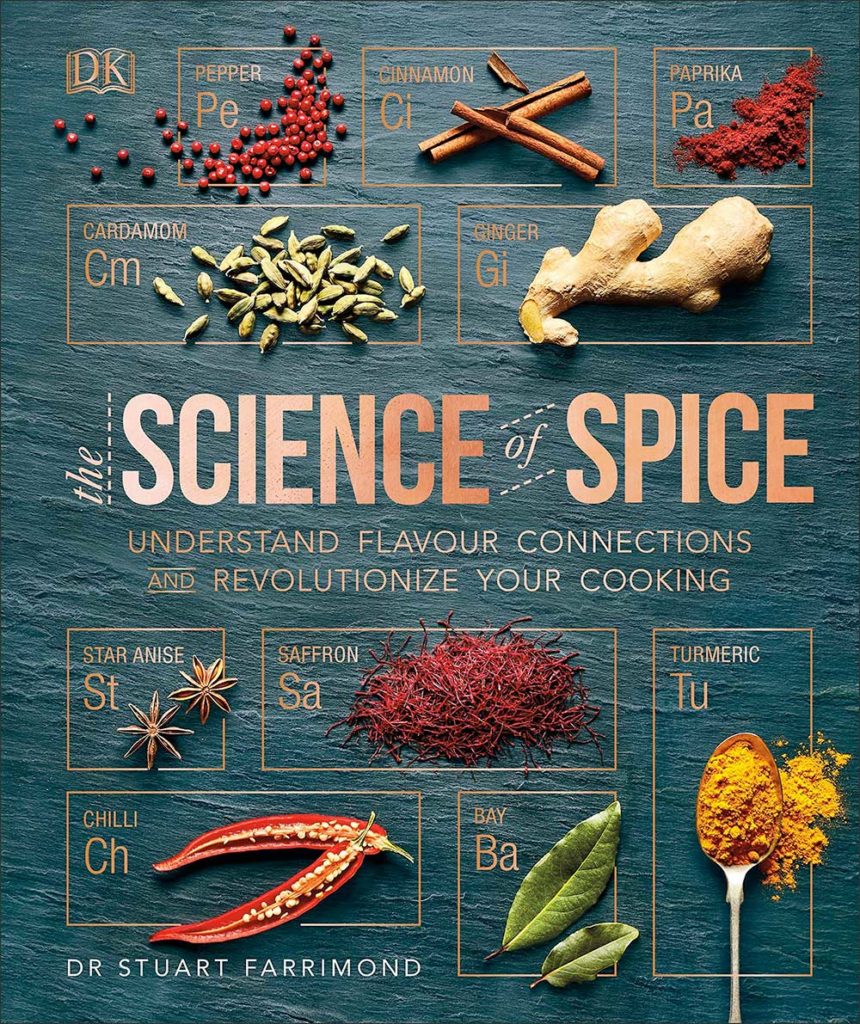 The Science of Spice kicks off with the periodic table of spices before delving into the science behind the art of making spice blends, how flavour compounds work and beyond.
If you're looking to level up your cooking game and you're a fan of "a pinch of this or that" but want to understand what's actually happening, this is a great place to start.
Check out The Science of Spice on Amazon.
Zaitoun: Recipes and stories from the Palestinian Kitchen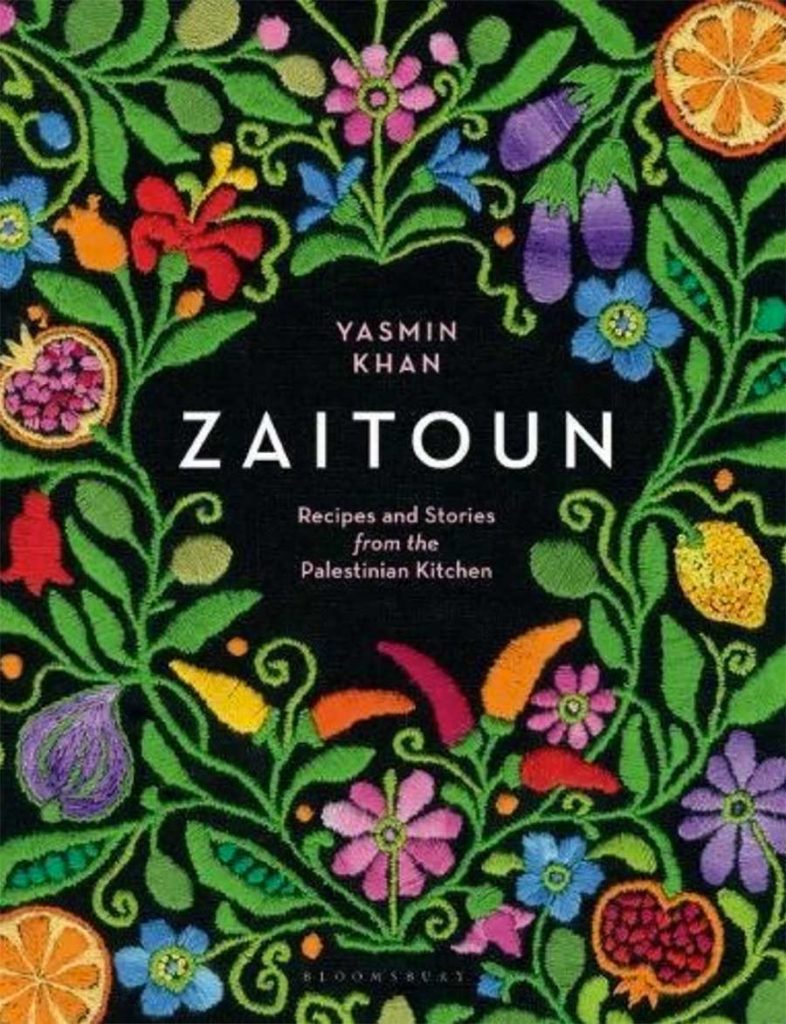 In this beautiful Palestinian cookbook, food writer Yasmin Khan shares recipes and stories from her travels through the region.
On her journey she harvests black olives from the groves of Burquin in the West Bank, hand-rolls maftool – the plump Palestinian couscous – in home kitchens in Jenin and even finds time to enjoy a pint with workers at the Taybeh brewery, which is producing the first Palestinian craft beer.
As she feasts and cooks with Palestinians of all ages and backgrounds, she learns about the realities of their everyday lives.
Zaitoun includes herb-filled salads, quick pickles, fragrant soups, tender roasted meats and rich desserts, and has a special focus on vegetarian versions of Palestinian classics.
It has recipes for olive, fig and honey tapenade, roast chicken stuffed with pine nuts and raisins, and pomegranate passion cake, among many others.
Jamie Cooks Italy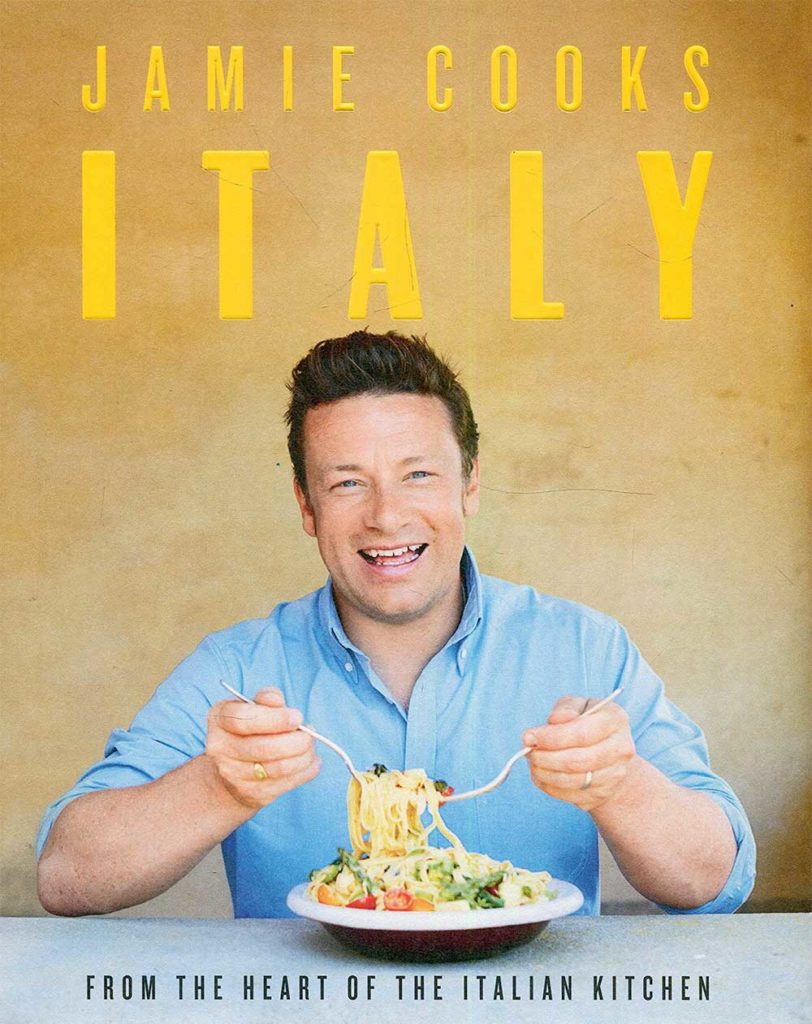 Jamie Oliver returns to cooking the food he loves the most, getting right to heart of the Italian kitchen in his ultimate go-to Italian cookbook. He shows you that truly authentic Italian cooking is simple, beautiful and achievable.
Featuring 140 recipes in Jamie's fuss-free and easy-to-follow style, the book has chapters on Antipasti, Salads, Soups, Pasta, Rice & Dumplings, Meat, Fish, Sides, Bread & Pastry, Dessert and all of the Italian basics you'll ever need to know.
Check out Jamie Cooks Italy on Amazon.
Go Irish
If those ten don't tickle your tastebuds, throw your eyes over the six shortlisted Irish cookbooks of the year including overall winner The Currabinny Cookbook, Diana Henry's How To Eat A Peach and Neven Maguire's Home Economics For Life.