Bread – It's the simple things.
If you're not really cutting carbs this January, or maybe you're looking for an alternative to "the white stuff", then this recipe is for you.
With about 5 minutes of prep time and 40 minutes in the oven at 180c/350f, this is an oat bread recipe I'll keep coming back to. I've long given up on the store-bought breads, white breads, anything that really stodgy and generally has some insane shelf life.
If you've never thought about baking your own, this will save you with measuring and working with flours, eggs, butter, all that kind of thing. We're going for two key ingredients and some simple cupboard staples.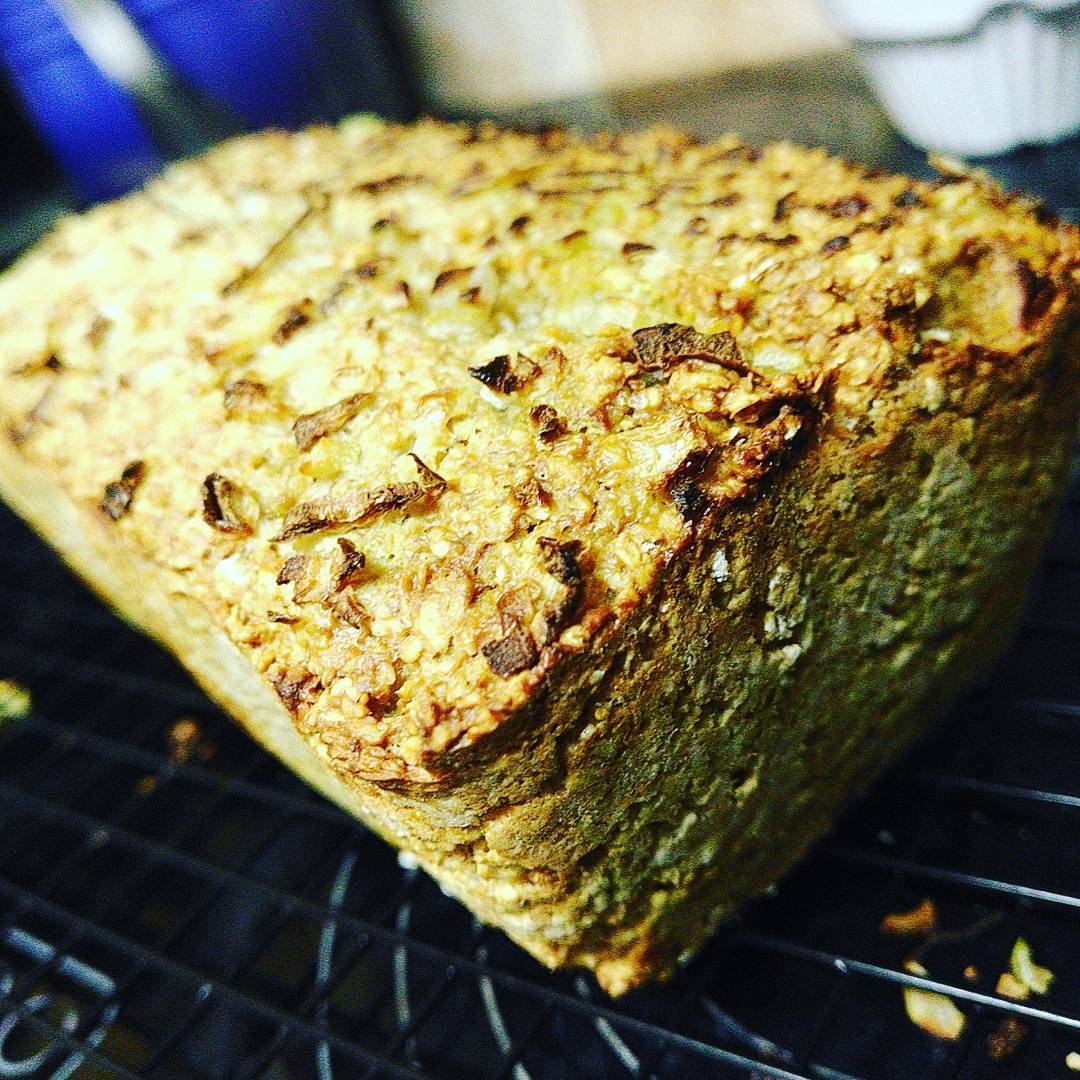 No-fuss Oat & Yogurt Bread with a Toasted Onion Crust
As easy-bake no-fuss bread using porridge oats and natural yogurt, topped with an onion crust.
Ingredients
500

ml

Natural yogurt

(tub - keep the tub for the porridge oats)

1

bag

Porridge oats

I use standard size; you can try with pinhead / jumbo if you have a preference.

2

tbsp

Rapeseed oil

(or alternative)

2

tsp

Bread soda

1/2

Small white onion

chopped

1

Pinch salt
Instructions
Preheat oven to 180c/350f then, in a large bowl, empty in your 500g tub of yogurt. Rinse out your tub as you'll use it for the porridge oats.

Fill 2 tubs with porridge oats and add to the bowl.

Add your rapeseed oil, bread soda and pinch of salt.

Stir until completely mixed then empty contents into a 2lb bread tin (I use the silicone type).

Smooth out the mix in the tin, then make a half centimetre deep cut lengthways on the top of the bread.

Spread the onion evenly across the top of the mix and "pat" into the surface.

Pop in the oven for 30 minutes, flip bread over in the tin for an additional 10 minutes.

Leave to cool for 15 minutes, cut and serve.
Alternative: Just Add Onions
If you're not afraid of onions, use 1 medium white onion instead, chopped finely and mix with all ingredients, leaving you with onion right through the mix when baked instead of the crust.
If you're looking for an awesome side serving with it, I've a recipe for a cracking red onion marmalade on the way.
You may have been brought here from kenmcguire.ie, original home to this recipe when it was first published in November 2016. Got a question about this recipe? Drop me a line or leave a comment on Facebook.