Kilkenny is showing another reason it's the Foodie Destination for 2018 with two local producers named in the National Organic Award Winners this week.
Held every second year by Bord Bia in assocation with the Department of Agriculture, Food and the Marine, the awards celebrate those at the top of their game in terms of organic production.
The shortlist included 20 entries across 6 categories – Chef's Choice, Retail, Direct Selling, Export, New & Innovative Product and Business in the Community.
For Kilkenny (my neck of the woods), there was double success with Riversfield Farm and Highbank Orchards both taking top honours.
National Organic Award Winners
Chef's Choice Award: Riversfield Organic Farm Cherry Tomato Mix, Callan, Co. Kilkenny
Retail Award: Irish Country Meats Good Herdsmen Organic Half Leg of Lamb, Enniscorthy, Co. Wexford
Direct Selling Award: Highbank Organic Orchards & Distillery Sack No. 3 Pommeau vintage 2016, Cuffesgrange, Co. Kilkenny
Export Award: The Little Milk Company Organic Cashel Blue, Dungarvan, Co. Waterford, (Tipperary)
New & Innovative Product: Beechlawn Organic Farm Curly Kale in compostable bio bag, Ballinasloe Co. Galway
Business in the Community: Slí Eile Housing Community Organic Farm, Mallow, Co. Cork
You can view the original shortlisted entries here.
Joe Hyland of Wexford-based Irish Country Meats was on hand to collect the Retail Award (see the list above) but also walked away with the overall award for 2018.
National Organic Award Winners: Riversfield Organic Farm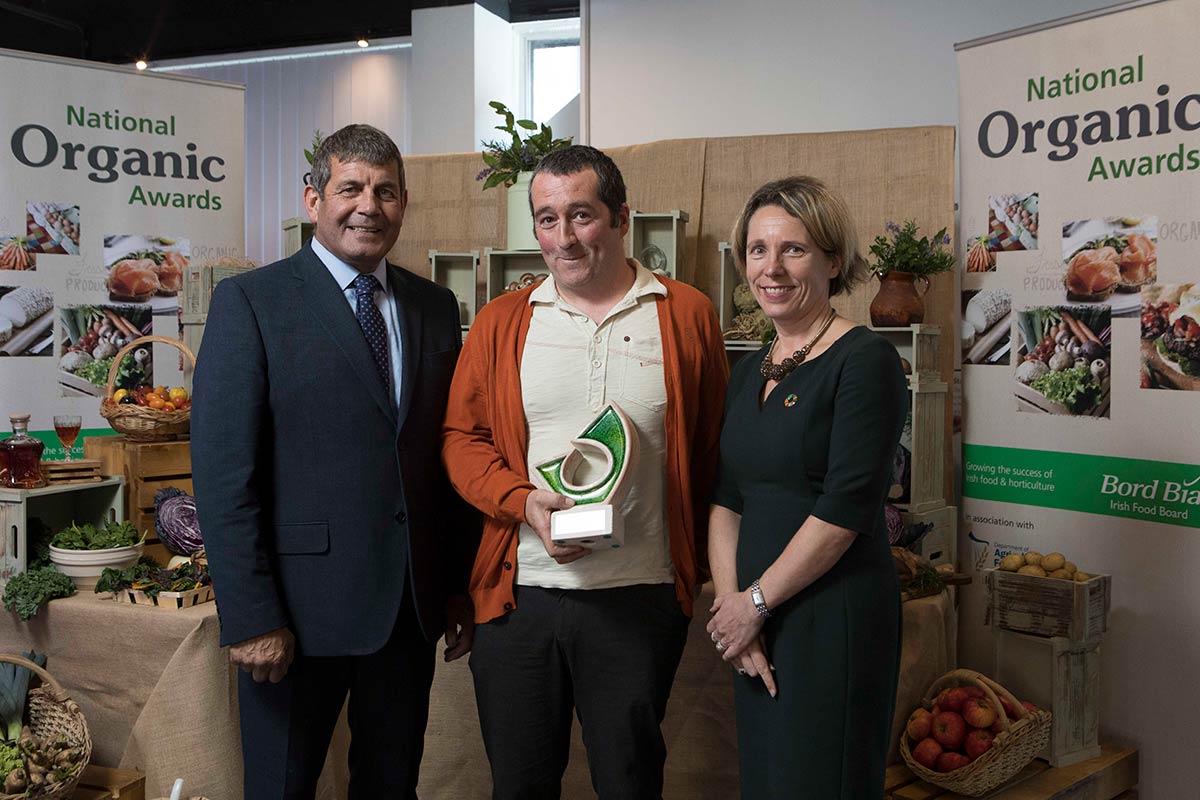 First out the hat on Wednesday was Kilkenny's Riversfield Organic Farm.
Located outside Callan (close enough to myself), Vincent Grace was thrilled to pick up the Chef's Choice award this year for their tomato mix.
"We became certified in 2013 and we are absolutely delighted to win the Chef's Award in the National Organic Awards this year."
"It means a lot for us as a business, we put a lot of work into this and also I think it's wonderful for the organic sector to get this recognition. You can see from today that it's such a vibrant and growing sector", said Grace.
You can find Riversfield Organic Farm on Facebook here.
National Organic Award Winners: Highbank Orchards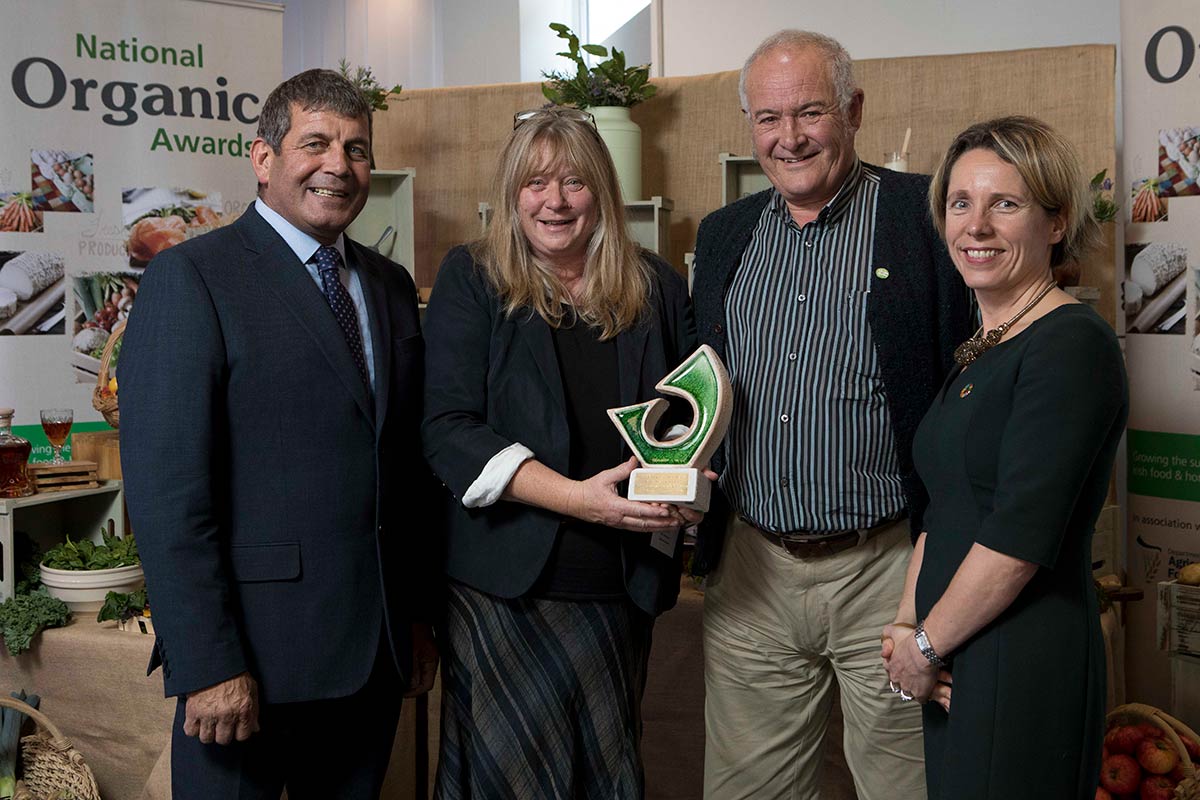 For Highbank Orchards, they're going to need another shelf on the wall in Cuffesgrange.
Rod and Julie continue to innovate and push the boundaries for production at their farm in Kilkenny, the direct selling award another well-earned accolade.
"It's great to see our products recognised in these prestigious awards," said founder Rod Calder-Potts on taking the award.
"Our goal over the past 10 years has been to enable our small organic farm to survive by adding value to our crops."
"We do this by processing everything we grow and growing everything that we process, 'Pip to Sip'. We have also developed a Food Tourism destination and farm shop."
"Our products, Pommeau Sack & Living Cider Vinegars only use one ingredient – Highbank Farm's Organic Apples."
You can dig into the background of Highbank Orchards here.