Either everyone had their shopping done early, or cookbooks were down the list for shoppers pre-Christmas.
There was one cook book that seemed to make it under a lot of Christmas trees for 2017.
With the numbers crunched in the Irish Times earlier this week, it looks like the honour went to Jamie Oliver. While I've a few of his books on the shelf (or at the very least, still in boxes since the house move a few weeks ago), 5 Ingredients – Quick & Easy Food is one that managed to pass me by.
For a book initially released in August, it's a pretty decent sales return for Christmas week. At time of writing it's topping the Amazon Top 100 in books with shy of 1,500 reviews keeping it there and at under €15 for a hardback, it's also pretty good value. Local book shops should have it available from €15-€20 or so.
So how did the Irish top ten look for sales at Christmas? Well, based on the number of copies sold in the week alone leading to 23 December 2017 you've got…
Oh My God What a Complete Aisling The Novel by Emer McLysaght and Sarah Breen (11,104)
Bad Dad by David Walliams (10,881)
The Choice by Philly McMahon and Niall Kelly (8,679)
The Guinness World Records 2018 (6,720)
Diary of a Wimpy Kid: The Getaway (book 12) by Jeff Kinney (6,566)
The Break by Marian Keyes (5,827)
The Gospel According to Blindboy by Blindboy Boatclub (5,677)
Good Night Stories for Rebel Girls by Elena Favilli and Francesca Cavallo (5,245)
5 Ingredients by Jamie Oliver (5,163)
Operation Trumpsformation by Paul Howard (4,459)
The numbers in brackets represent numbers of copies sold in the week ending 23 December.
Oh, and what is the actual book all about?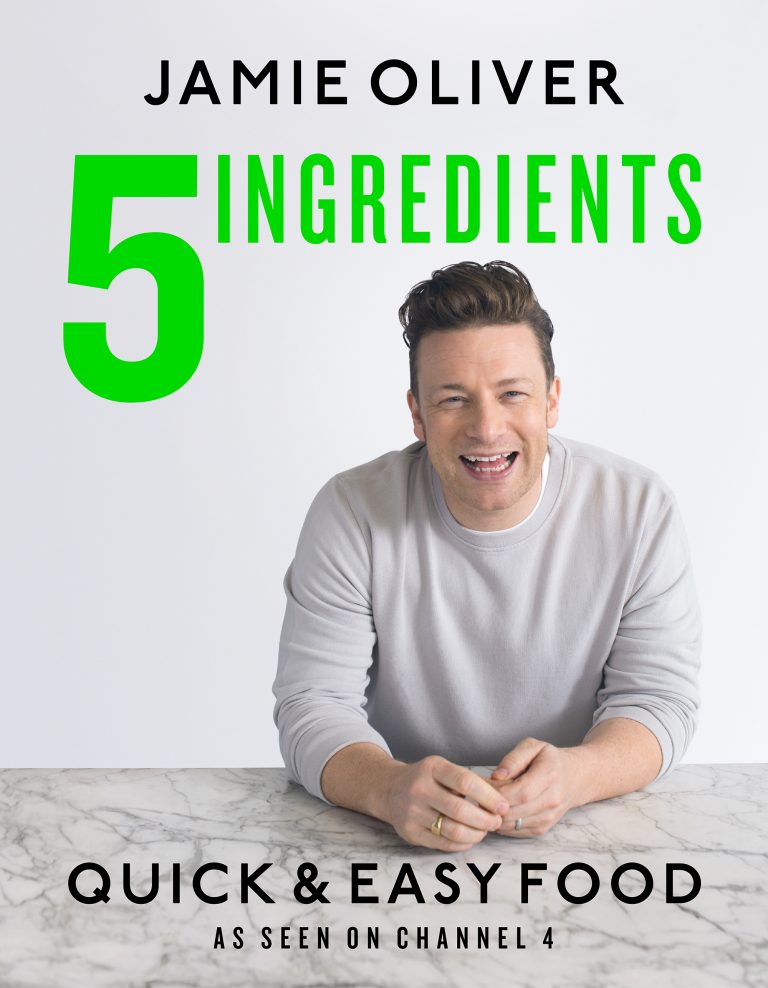 "Jamie's 5 Ingredients – Quick & Easy Food focuses unapologetically on genius combinations of just five ingredients that work together to deliver an utterly delicious result.
These are dishes you can get on the table in 30 minutes or less; or that are ridiculously quick to put together with just 10 minutes hands-on time, while the oven or hob then does the rest of the work."
Books do come with trailers too now.