Kefir. Kombucha. Pickles. Kimchi. Miso. Yogurt. Fermentation.

Some words might jump out at you. Some you might have a vague idea about.
Fermentation and fermented foods are hot topics of discussion this past year with more people exploring the health benefits of same. From staving off colds to balancing out your gut and improving your general body health, there's a lot of avenues you can go down and a lot of information to try and soak up.
On Saturday 13 January, Keith Bohanna (Biabeag) and Julie Calder Potts (Highbank Orchard) are teaming up once more for another 'Biabeag' night of discussion in Kilkenny, this time around all things fermentation.
But what is fermentation?
As they say themselves, "fermentation is the process in which a substance breaks down into a simpler substance. Microorganisms like yeast and bacteria usually play a role in the fermentation process, creating beer, wine, bread, kimchi, yogurt and other foods. Fermentation comes from the Latin word fermentare, meaning "to leaven."
And who's going to be talking?
There are four experts in the house on the Saturday night next – three food producers and one nutritional therapist. The latter also happens to be own of the owners of a kick-ass artisan grocer in Kilkenny.
Taking to the stage (and couches) are Joe Fitzmaurice of Riot Rye bakery, Rod Calder Potts, Hayley Milthorpe and Eleanor Duggan (nutritional therapist).
Joe will be looking at sourdough breads and the starters that power them. There's a real wealth of knowledge there with a man that oozes passion about his product.
Riot Rye also scooped Best Cookery School at the 2017 Irish Restaurant Awards, with Joe also recognised in 2016 by Euro-Toque Ireland for excellent quality standards, traditional and artisan production methods and outstanding contribution to Irish food.
Rod Calter Potts, also of the Highbank parish, will be talking about the journey of apples to vinegar. Highbank launched their own vinegar last year – again, immense – so here's your chance to get the background on it all.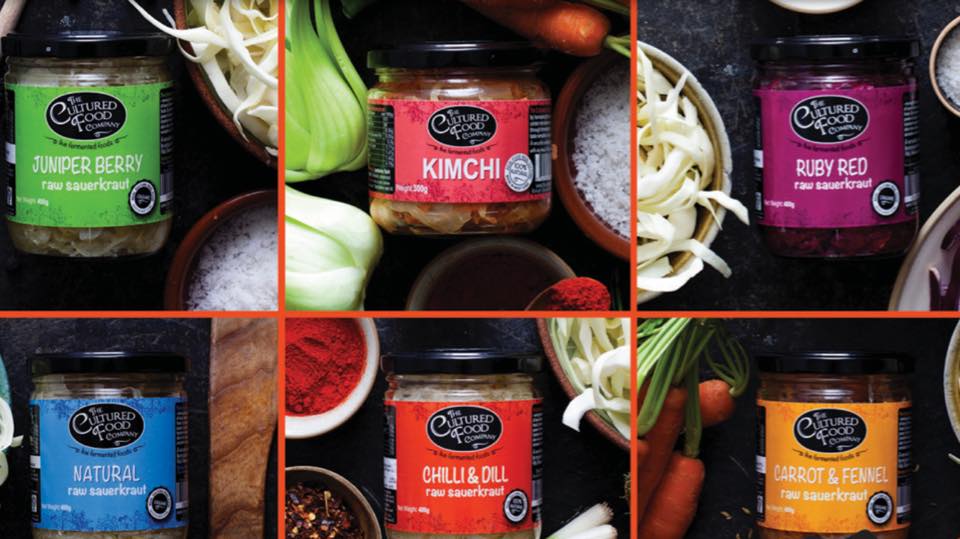 The Cultured Food Company are dedicated to reviving the ancient art that is handcrafted raw fermented foods and they specialise in the production of raw fermented sauerkraut. Hailing from West Cork, they'll be represented by Hayley Milthorpe.
Kilkenny-based nutritional therapist Eleanor Duggan is also co-owner of The Little Green Grocer on Parliament Street in Kilkenny, an absolute Aladin's cave of foodie goodness in the heart of the city.
Grab Yer Tickets
It's a ticketed affair, less than a tenner for two hours of talk in exceptional company and you can get them here online. Numbers are limited to 60 and tickets have been on sale a while. Just sayin'.
Bonus On Real Bread
Finally, here's a clip from 2015 at Highbankwith Joe Fitzmaurice talking out sourdough and Riot Rye.