Christmas is coming.
There's no denying the festive spirit is starting to kick in. This past weekend was a big one right across the country with plenty of local food and Christmas craft fairs happening.
Whether it's some gift shopping you're after, or a stroll in the cool air with a nibble and a mug of hot chocolate, there's plenty to choose from. Straight out of the list of Irish food events and festivals, you've got the following.
December 2017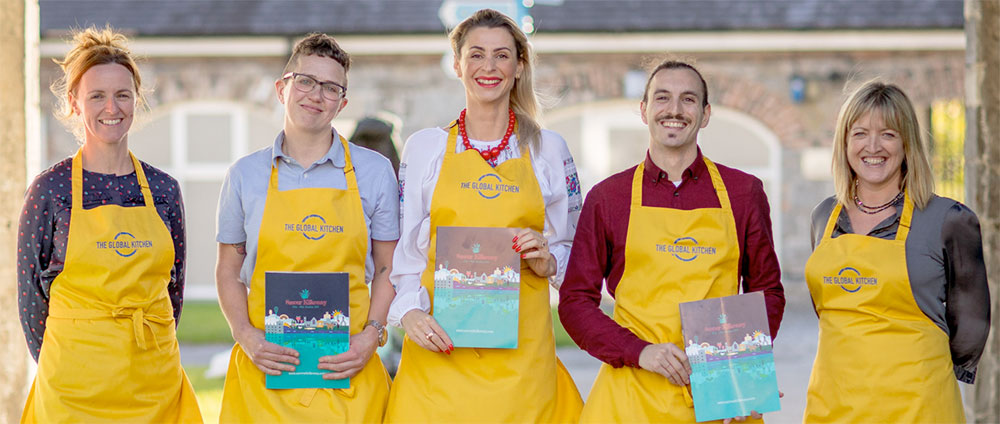 Yulefest Kilkenny (until 24 December)
Yulefest is Kilkenny's Christmas festival, now in its second year. They're doing things the right way too, building gradually.
This week is 'medieval week', next week 'cultural week' and from the 16th of the month you're into 'arts week'
One of the big food events as part of the festival takes place on Saturday 9 December at MacDonagh Junction Shopping Centre when the Global Kitchen springs to life. It's an initiative developed between the festival and Kilkenny LEADER Partnership to gather food producers and makers from Kilkenny to share products, recipes and food with audiences from midday at MacDonagh. Food demos take place on the hour with demonstrators sharing a little of their story and the cultural significance of the dish they're preparing.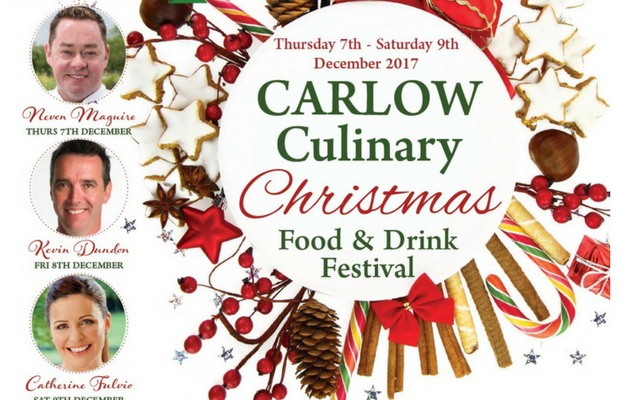 Carlow's Culinary Christmas
This one sold out well in advance last year and I'm pretty sure it's already looking like that for 2017, though my colleagues on KCLR Breakfast and KCLR Live might have a few tickets for Kevin Dundon's night and Catherine Fulvio's night to give away this week.
VISUAL at Carlow hosts the aforementioned Dundon and Fulvio along with Neven Maguire. It's a three day showcase of all things food and drink in County Carlow, with nightly food stalls, giveaways, demos and more. Tickets, if there's any left by the time you read this, are €14 from the VISUAL box office here.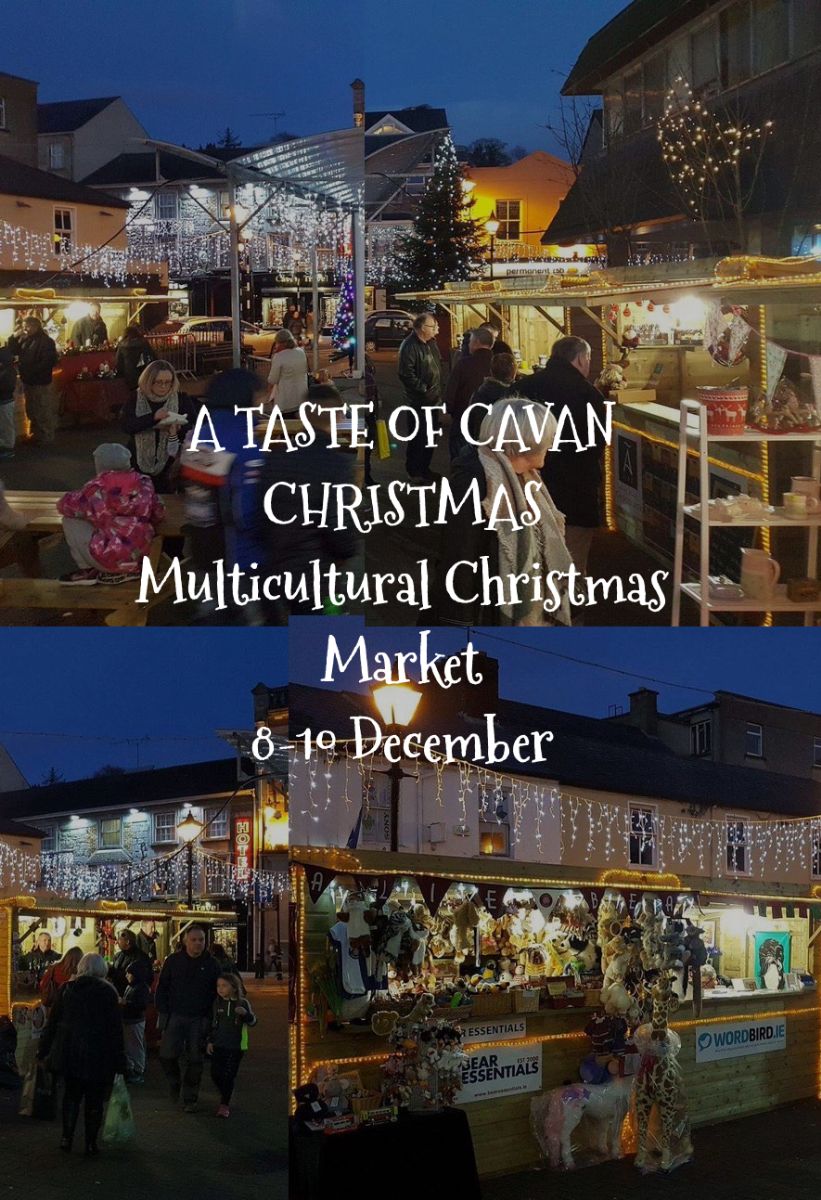 A Taste of Cavan Christmas
The Cavan Christmas market returns to a revamped Market Square in Cavan town, running Friday 8 to Sunday 10 December with fourteen cabins to browse through.
On hand you've the likes of Moran's Mega Jams (fresh from their recent Dragons' Den success), Áine Handmade Chocolate, Froggy's Crepes, World Food Award winner Ice-Cream Treats, Tractamotors, Wordbird.ie, Country Couture, Laura's Candles, Blásta, Green Moss Studios, Marie Smith Ceramics, Studio 8, plus stalls from the Latvian, Lithuanian, Polish, Sudanese and Nigerian Cavan communities showcasing indigenous food and craft.
Galway Continental Christmas Market
Well underway, the annual Christmas market in Galway always attracts huge crowds the length and breadth of the country.
2017 marks the eighth year of the market in Galway and visitors can expect to enjoy a wide variety of entertainment and stalls located in Eyre Square in Galway City centre. This year features amusement rides including a 32-metre-high Big Wheel, Helter Skelter and traditional Carousel along with live music performers, puppet shows, storytelling, school choirs, carol singing together with charity and community events will feature.
Food lovers can feast on a bratwurst, French pastries, pretzels or confectionery, crêpes and waffles, while beer lovers can sample a stein at the German Bierkeller, offering a range of traditional German beers, apple cider and mulled wine.
Of course, that's just the tip of the iceberg. There's loads happening around the country and if you've got an event you would like added to the growing list, or if you've something coming up in the new year to share, drop me a line.