If you want to eat healthier food these days, it can be an expensive game.
Yes, we'd all like to do that bit more, that bit better.
Swap the Spanish apples for those from Clonmel, ditch the Chinese garlic for some that's homegrown.
Put back the cheap instant coffee and buy a bag roast 30 minutes up the road.
It all adds up though and when there's deals to be had, they're not always the healthiest.
What's on offer?
So it's no surprise to read in the news today that Safefood are looking for Irish supermarkets to put healthier food on special offer.
They've brought out a fairly comprehensive report, What's On Offer? (see the links below) ,on the types of food and drink on price promotion in retail outlets in the Republic of Ireland.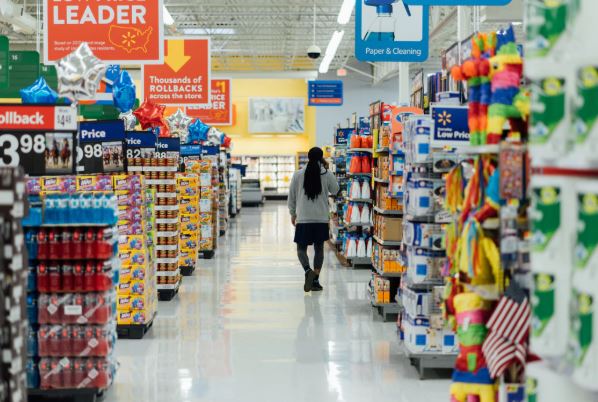 In my own experience, the offers are more often than not geared towards crisps, snacks, treats, the "less healthy" stuff.
It's been that way for years. At one point I thought the "10 packets of crisps for €2" in the local shop was going to be the death of me.
That matches up with the new research from Safefood which finds that more than a third of food and drink promotions in supermarkets are high in fat, salt and sugar.
Contrast that with the stat showing 90 per cent of shoppers would prefer to save money on fruit and vegetables.
Wouldn't you?
So they're recommending…?
Looking through the early stages of the report, there's a call there to put healthier food and drink items on special when retailers can.
This includes
Encouraging retailers to use the food pyramid in retail planning as a means of assessing the proportions of healthy and unhealthy foods on promotional offer.
Reduce the promotion of food and drinks high in fat, sugar and salt
Increase the frequency and prominence of healthy promotions instore and online to encourage their uptake
Exploit volume-based promotions in favour of healthy foods.
Download the report
Titled 'What's on offer?', the 94-page report can be downloaded directly from safefood.eu here.
The meat of the report is in the first 50 pages before breaking down how the surveys happened.
Check the background to the report here.
My question to you
For a Monday, this one's simple. If healthier food options were on special offer or discounted, would it encourage you to shop healthier, or would it matter all?
Have your say in the comments below or drop a note on the Facebook page.