Kilkenny is many things – a magical city, the creative heart of Ireland, the festival capital of the county.
EDIT: With Ireland entering Level 5 restrictions from 22 October to 1 December, check out this list of takeaway and delivery options in Kilkenny instead.
We've got award-winning cafés, plenty of 'pub of the year' plaques around the city and county, Michelin-starred restaurants and more.
What we don't do a lot of is outdoor dining. Sure there's a handful of places you can grab one of the two tables street-side to enjoy a coffee in the sun but numbers are pretty limited. In my case, it's usually a little bit more planning that leads to a takeout lunch and a seat in the park.
So, let's say that while we're all under the new level three Covid-19 restrictions that limit restaurants and cafes to takeaway, delivery or outdoor dining. We are.
Now let's say that you're looking for somewhere to sit in the autumn sun and enjoy a sandwich, a steak, a scone or some such. You are.
Here's a quick list of places to eat outdoors in Kilkenny – open during the October level 3 restrictions – and soak up all the Marble City has to offer.
NB: This isn't an exhaustive list. If I've missed something glaring, Tweet or drop me a mail for inclusion.
Last updated: Sunday, October 25, 2020
Outdoor Dining in Kilkenny – The List (In Brief)
A reminder that this is is not exhaustive, and you'll find full details when you keep scrolling below.
Biddy Early's, John Street
Cafe La Coco, Patrick Street
Cakeface, Irishtown
Eddie Rockets @ MacDonagh Junction
Fennelly's of Bridge Street (Callan)
Glendine Inn, Castlecomer Road
Jarrow Restaurant, Castlecomer
Kafe Katz, Ormonde Street
Kilkenny Castle
Kilkenny Design Centre Foodhall
Kilkenny Farmers Market
Kilkenny River Court Hotel
Knockdrinna Café, Stoneyford
Kytler's Inn, Kieran Street
Mocha's Vintage Tea Room, Gashouse Lane
Muse @ Butler Gallery
Orange Café, Danville
O'Brien's @ MacDonagh Junction
The Blackberry Cafe, Thomastown
The Cathedral Cafe, Black Mill Street
The Courtyard Bar & Grill, MacDonagh Junction
The Front Room, John Street
The Hoban Hotel, Waterford Road
Sullivan's Taproom, John Street
Set Theatre Courtyard, John Street
Zuni, Patrick Street
Biddy Early's & The Dylan Bar
Famed for its cocktails, you can avail of those plus pizzas from 2pm daily in the John Street venue.
Courtyard dining limited to max 15 persons.
Cafe La Coco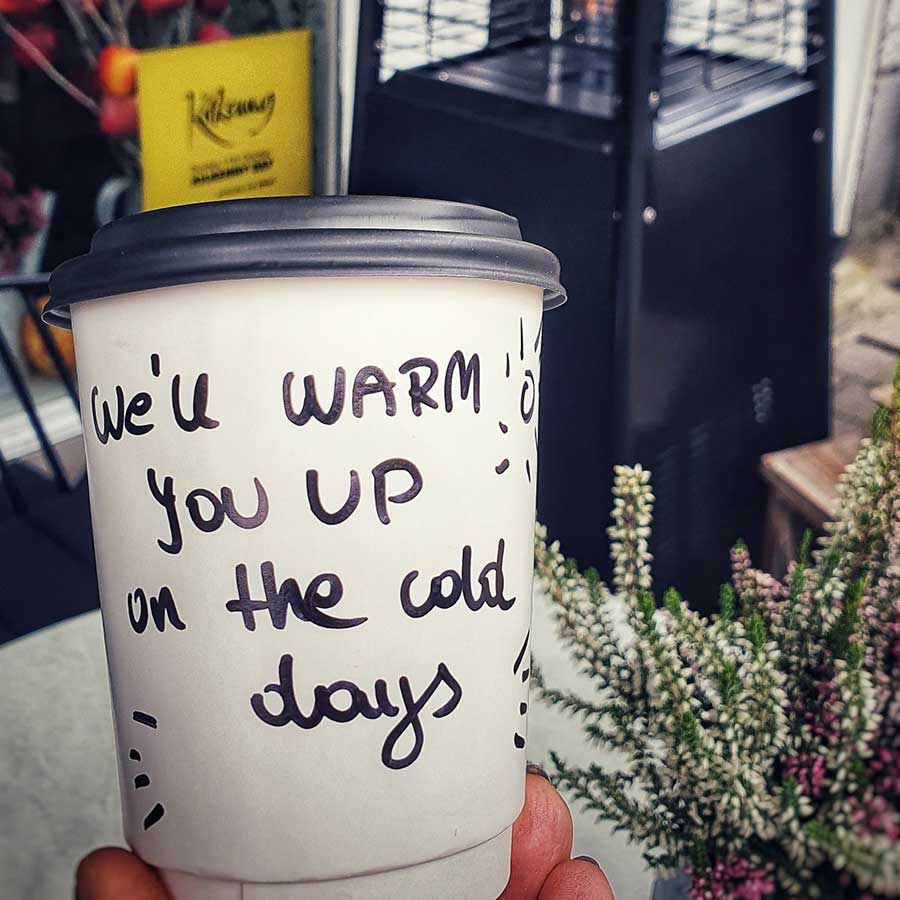 One of my favourite spots in Kilkenny and one I'll hit when there's an outside broadcast in town is Cafe La Coco.
Fresh breads and pastries in the morning, great coffees, a super tasty lunch. They're closed inside but have a handful of tables available kerbside on Patrick Street but whether you're sitting or taking away, you're in for a treat.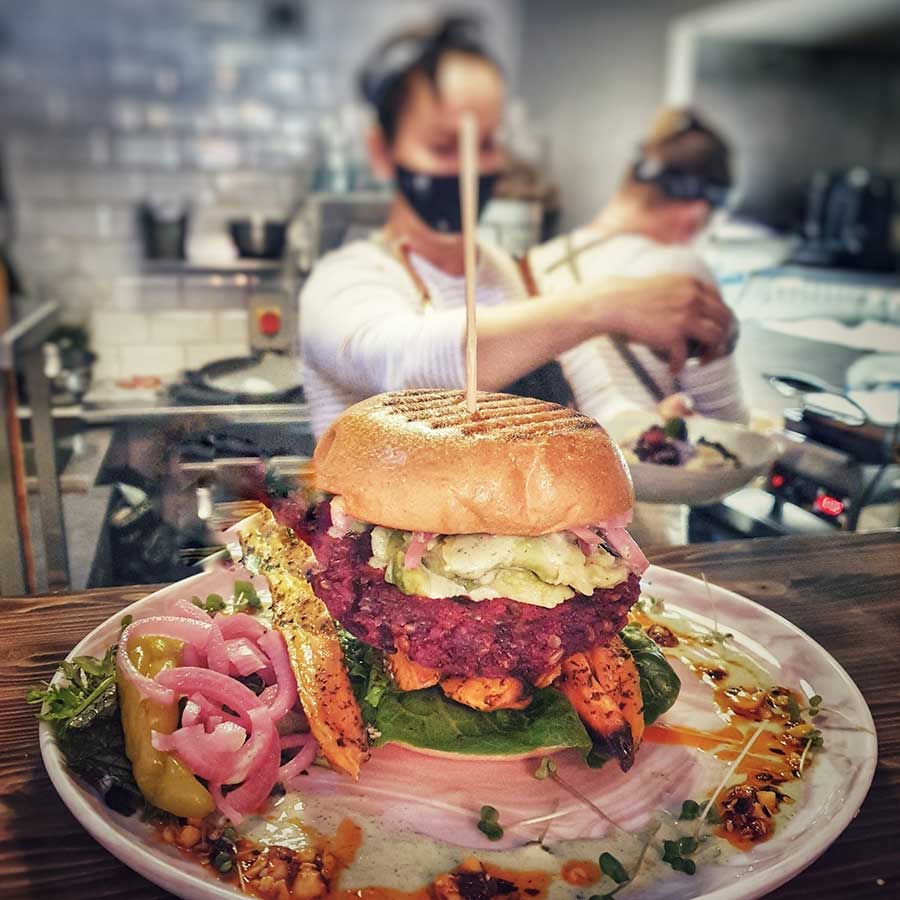 Cakeface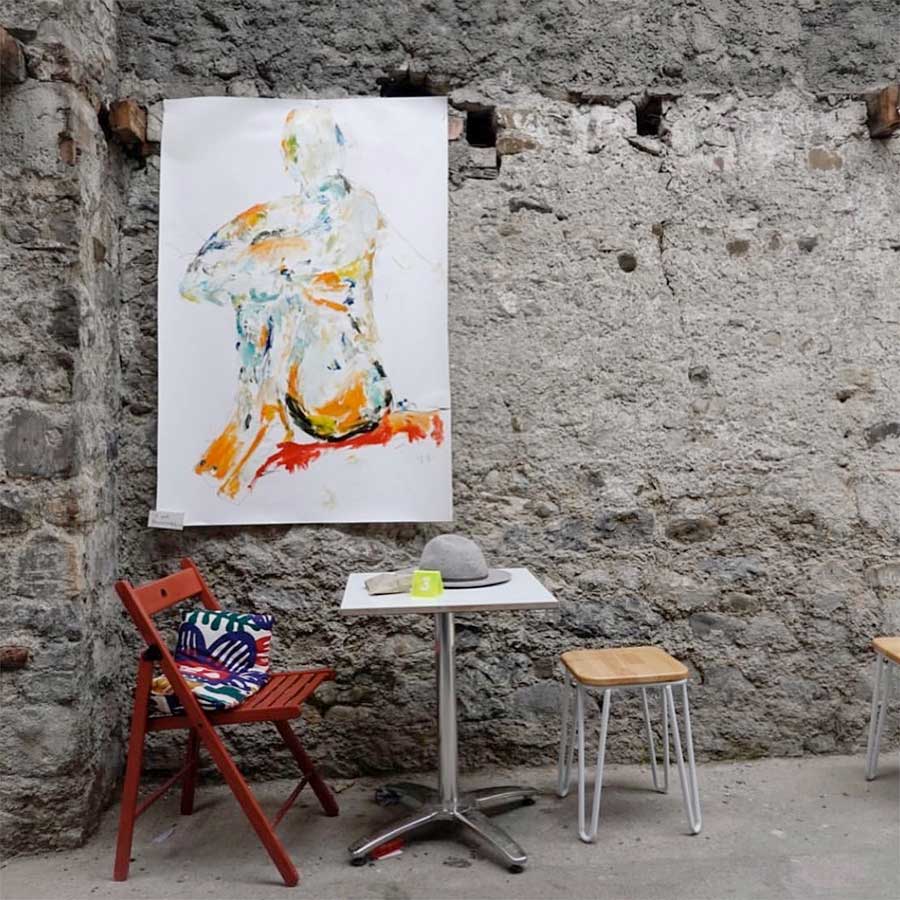 The pound-for-pound king of funky sweet treats in Kilkenny (plus a mean cup of coffee), Cakeface are open "somewhat as normal" in their Irishtown base with limited outdoor seating available.
Yes, you could grab a cake in a box and a coffee to go, or try nab a table in the outdoor barn space, take a breath, finish your cake, then go for another. Simples.
Fennelly's of Bridge Street, Callan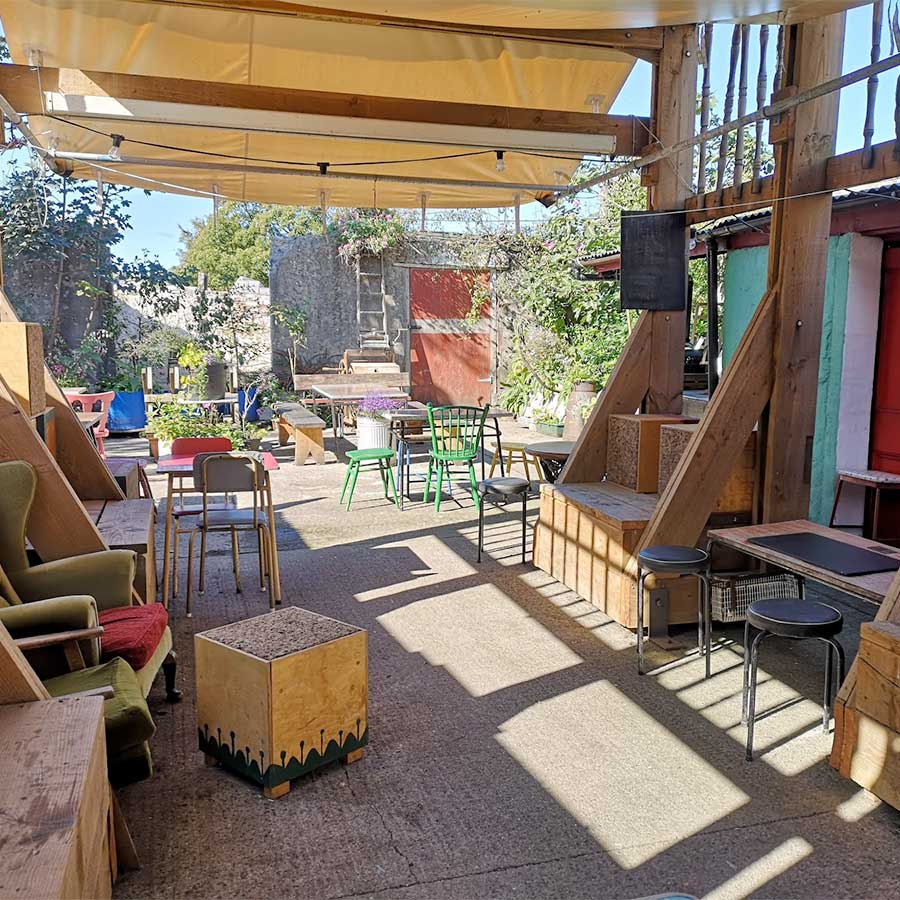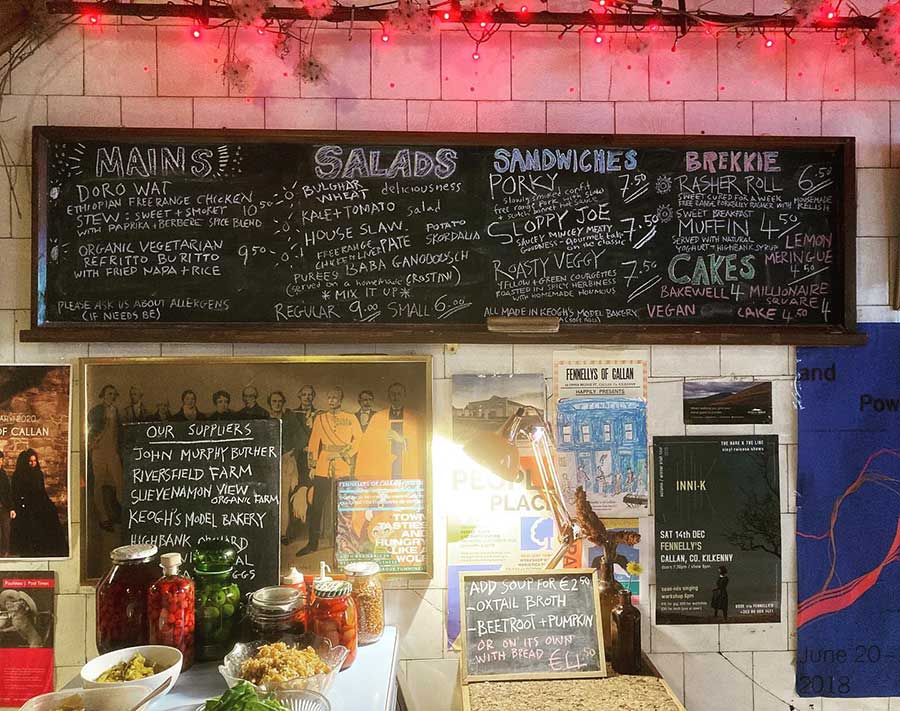 There's plenty on the menu at Fennelly's for eat in (the court yard) or take out. They are cash only and if you're stuck, the nearest ATMs are on Green Street in Callan, about a 3 minute walk up the town.
I've been in recently for the Porky sandwich, herself has been working her way through the vegan treats, bowls, cakes and sure there's always a hearty cup of coffee on the go.
It's made fresh, on site and if it's a bit chilly, ask for a hot water bottle at the bar.
Keep an eye on the Fennelly's Facebook page for specials.
Glendine Inn, Castlecomer Road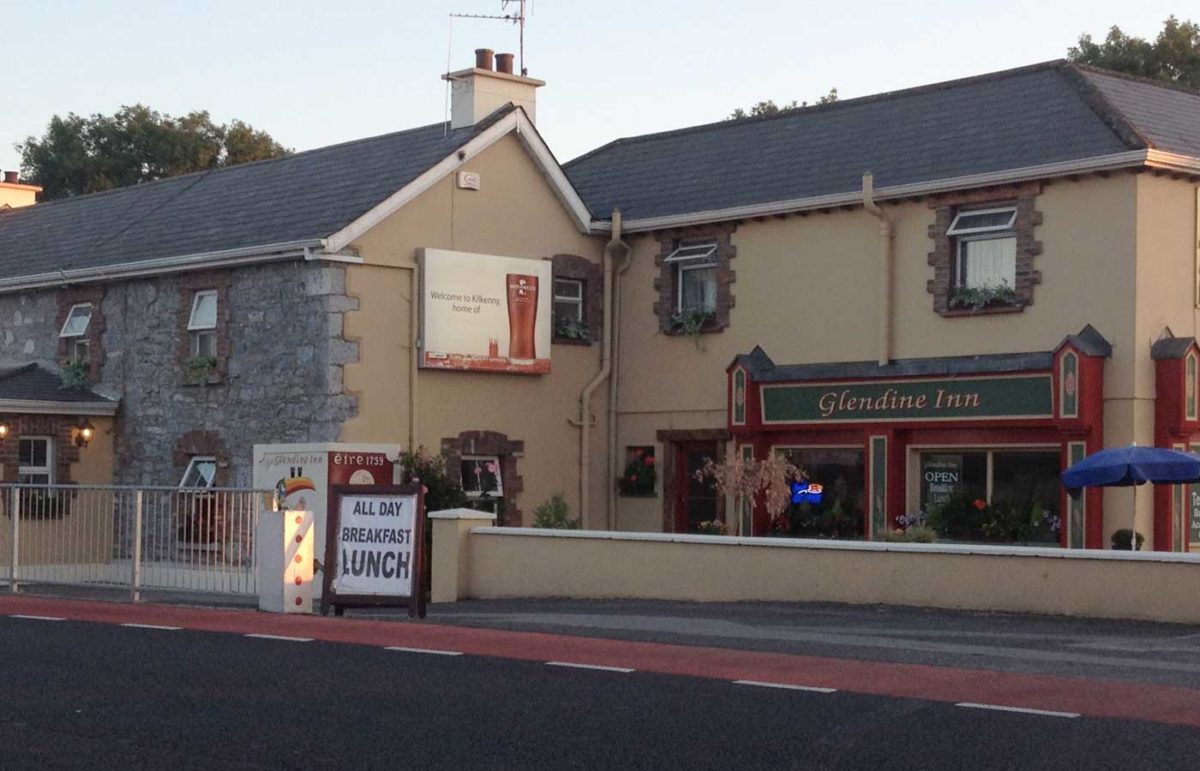 So, the pub might be closed, but the new 'drive thru' hatch bar and coffee dock is open for breakfast, lunch, dinner, pizza, sandwiches and drinks.
There's a takeaway barista coffee service on the go with plenty of outdoor seating – and it's all available from 8am to 10pm daily.
It's the bones of a 20 minute walk from town, but if you're in the car and looking for somewhere out of town, here's another option for you to try. I'm reliably informed at time of writing that the breakfast is "the business" though I've yet to stop by myself.
They're keeping socials updated via Facebook.
Jarrow Restaurant, Castlecomer Discovery Park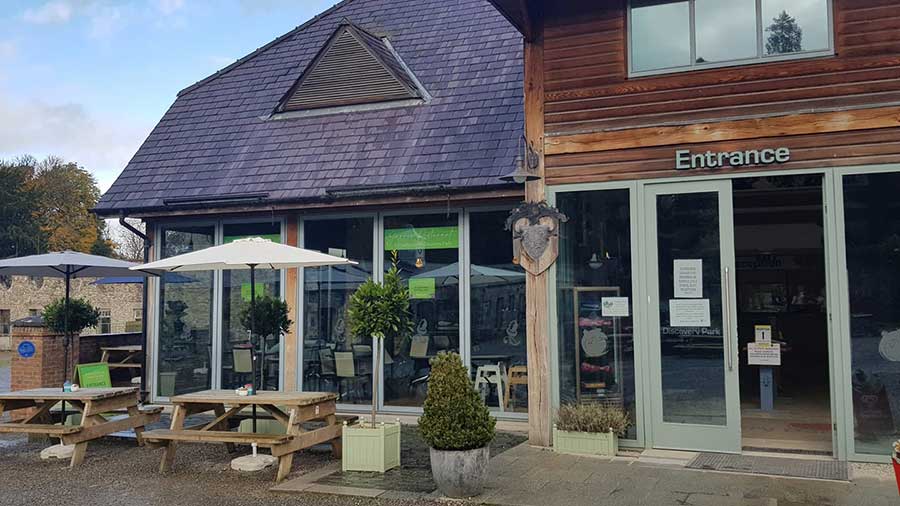 The Jarrow Restaurant at Castlecomer Discovery Park is open across the week with the park also still open for activites, walking, hiking and the likes.
Grab hot drinks to take out, pair them with some fresh croissants and cakes, or jump into a hot dinner with plenty of outdoor tables available.
Monday to Wednesday there's a grand helping of fish and chips to be had for €10. There's 4 or 5 sandwiches on the takeout menu (baguettes and wraps), hot dinners including vegetarian options and a childrens menu to boot.
Kafe Katz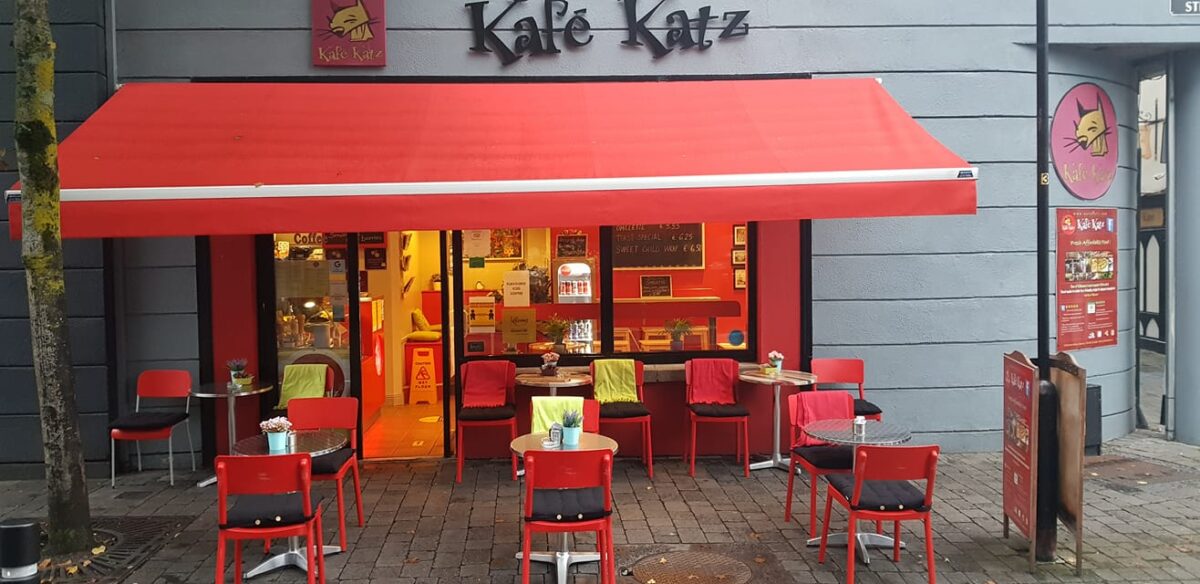 Light bites, eat on the street or take on the move, Kafe Katz is remaining open during the month of October.
They're open 8am-5pm Monday-Friday, 9am- 4pm Saturday and 10am-3pm on Sundays across the month.
Check them out on Facebook here or find them on the corner of Patrick Street and Ormonde Street.
Kilkenny Castle
If it's a sunny day and you can't sit outside your favourite eatery, for those that are open, grab a bite and hit the park.
The Kilkenny Farmers Market is next door, the Kilkenny Design Centre Foodhall have their hatch window service available across the road.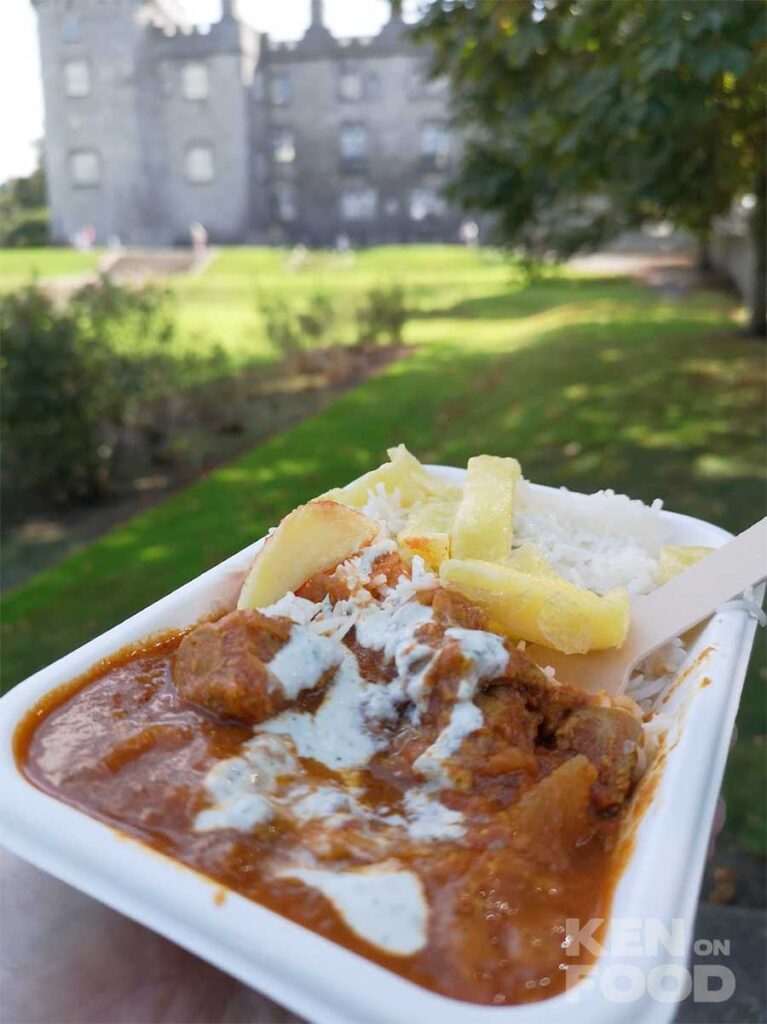 Bring a jacket, bring a blanket, soak up the fresh air and say hi to the ducks on the way home while chowing down on takeout dishes from any of the nearby eateries!
Kilkenny Design Centre Foodhall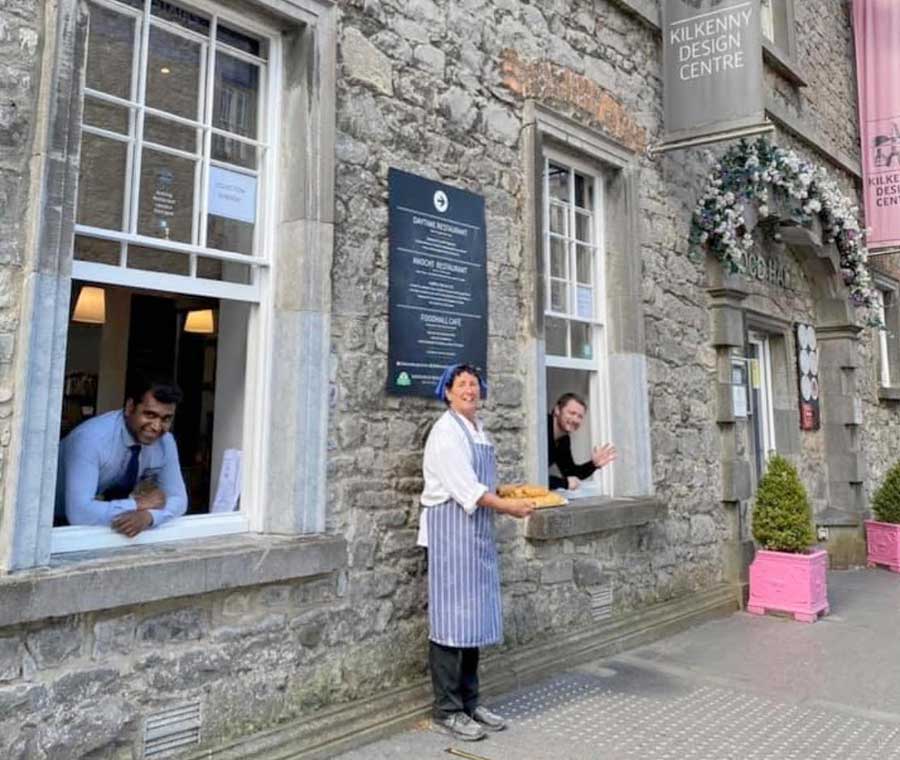 The hatch at the Foodhall is open daily from 9am to 5pm offering an extended take-away menu with everything from soups to sandwiches, sweet treats to savoury meals and a new extensive catering menu.
Their restaurant will has a new outdoor dining space in the beautiful surrounds of the courtyard (pass under the arch towards the National Design & Craft Gallery), from 11am to 7pm daily. And, I'm reliably informed there's more changes and offerings on way.
Kilkenny Farmers Market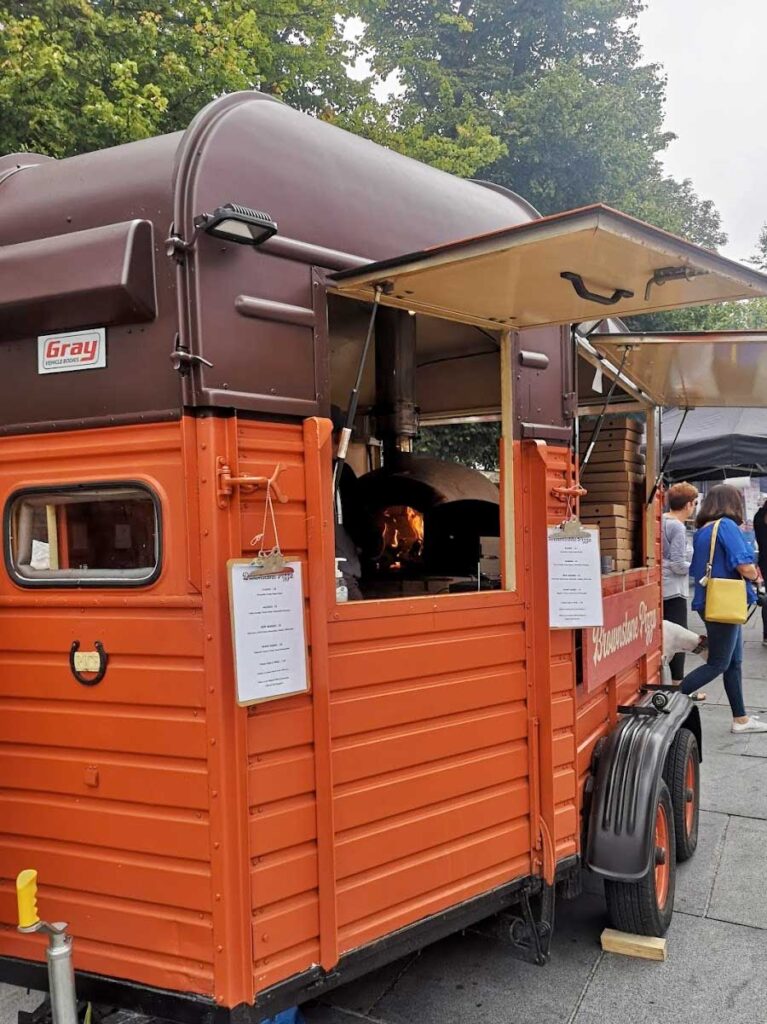 While it's not going to last forever heading into the winter, if you're only in Kilkenny on a Thursday or Saturday, why not grab a plate and chill out on The Parade?
There's plenty of distanced stone benches along the Mayor's Walk and among the Parade Plaza itself. You've got the Bula Bus slinging pulled pork rolls, falafel, sweet potato fries and more.
You've got pastries and pies, wood-fired pizza, giant beef burgers, crepes and all manner of Indian-influenced goodies.
It's possible the out of town traders may not travel at the weekend but you've still got plenty to choose from, vegan, vegetarian or otherwise.
When the sun's out, it's class. When it's not, jackets are advised!
Kilkenny River Court Hotel Terrace
The terrace at the River Court Hotel is one of the hottest properties in a good Kilkenny summer. You're right on the bank of the River Nore, you've got Kilkenny Castle looming overhead and the bustle of the city drifts off in the background.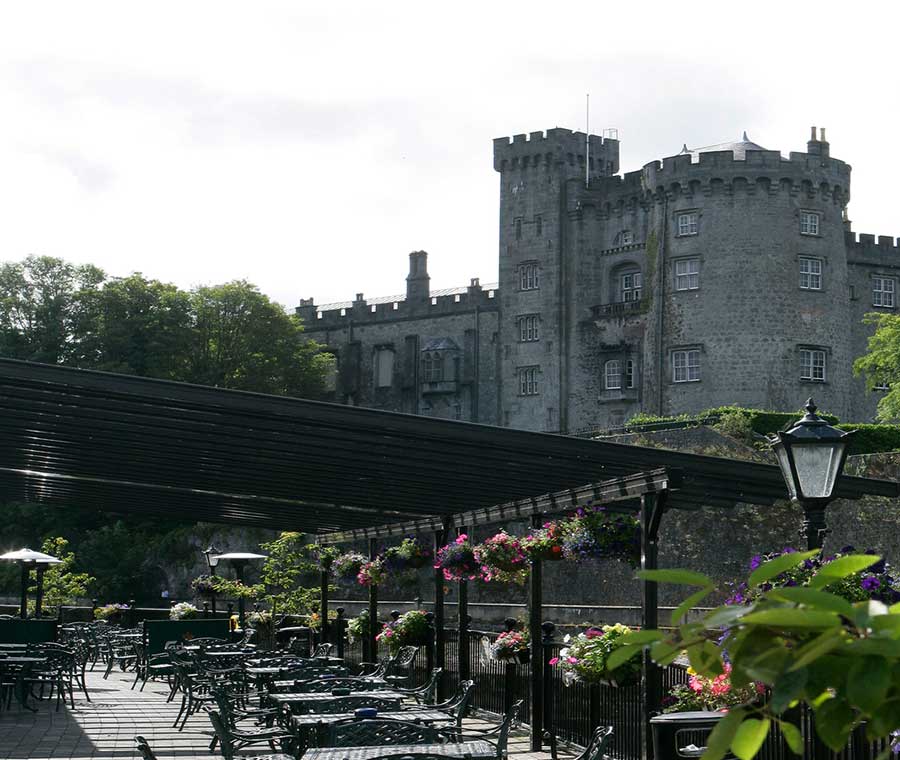 There's a daily menu plus a loyalty programme for regulars.
Also, during the month of October between 8pm and 10pm you can see night projections from Cartoon Saloon's Wolfwalker, hitting the cinemas in time for Halloween. The projections can be seen from the terrace or John's Bridge, lighting the lower walls of Kilkenny Castle along the canal walk.
Knockdrinna Café, Stoneyford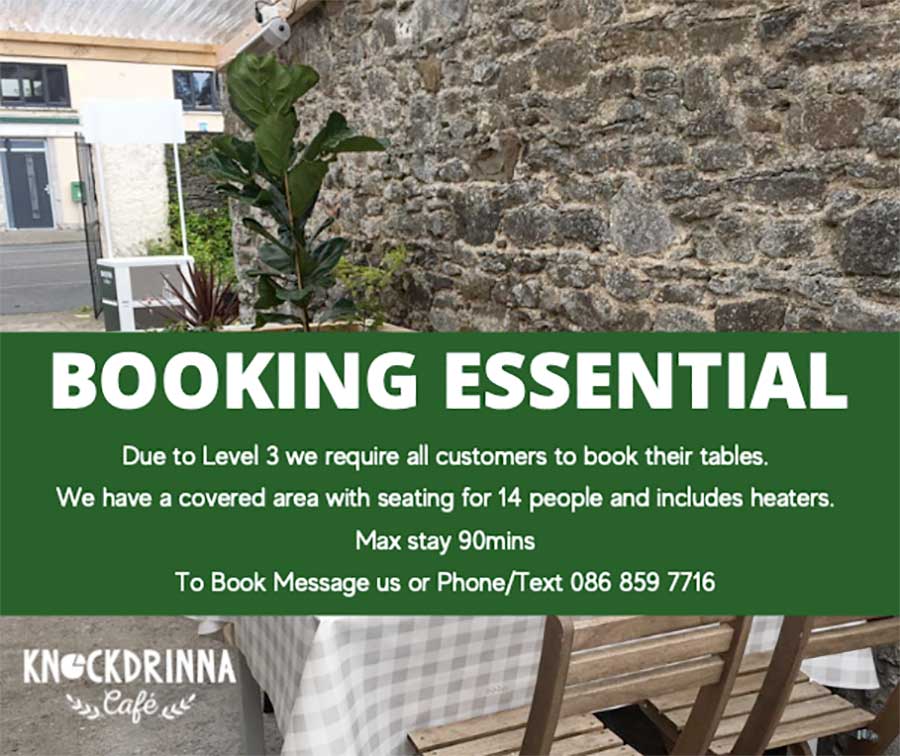 Indoor dining in the cosy surrounds of the Knockdrinna Café may be out of action for a few weeks, but the new outdoor seating area is there to be enjoyed.
Plus you've got a wealth of goodies available for takeaway or pre-order in bulk for weekends.
Outdoor seating is capped at 14, bookings available by text or phone on 086 859 7716 with a 90min max stay per table.
Kyteler's Inn, Kilkenny City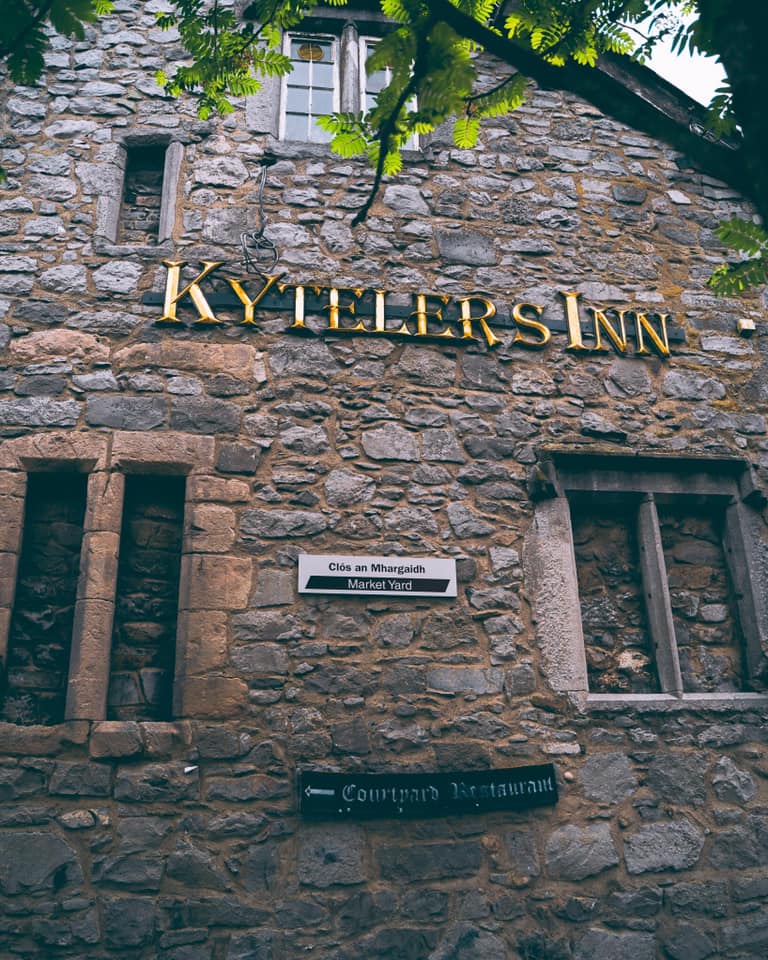 With plenty of outdoor seating adjacent to Kyteler's in the revamped Market Yard car park along with their own courtyard (max 15 persons), there's a plentiful menu to avail of for both food and drinks.
Takeaway and outdoor dining are available from 12-6pm daily. There's no bookings taken, it's walk-in only for the seating. Drink service extends out to 8pm. Masks must be worn when entering to order and between seats in the courtyard area.
Phone orders in advance can be placed on 056 7721064 or website orders here.
Mocha's Vintage Tea Room & Restaurant
If there was every a spot to go to for fishcakes of a lunchtime, it's Mocha. Not only that but they've long had a cracking menu – from the High Street days through the Gas House Lane days. Sweet treats, light bites, all manner of drinks, a crazy array of chocolates, it's all good.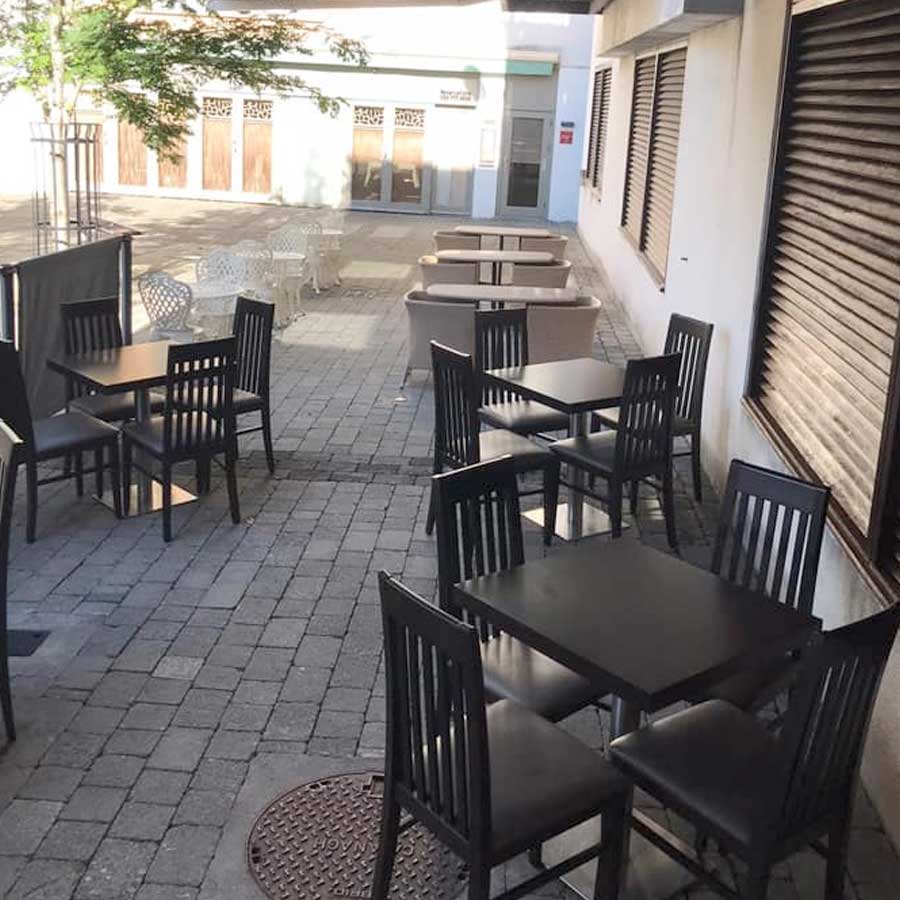 Plus (as herself reminds me) they've recently added outdoor seating around-the-corner-ish from the entrance.
Takeout coffee and a scone (with butter and jam) will run you a fiver, or maybe it's the 'cheeky' portion of handcut fries, cooked in Wexford rapeseed oil, seasoned with rosemary and French guerande sea salt that will tickle your tastebuds. There's also a few gluten free and dairy free options that pop up now and again.
At present, they're open Tuesday to Saturday, 10am-4pm. More details here.
Muse @ Butler Gallery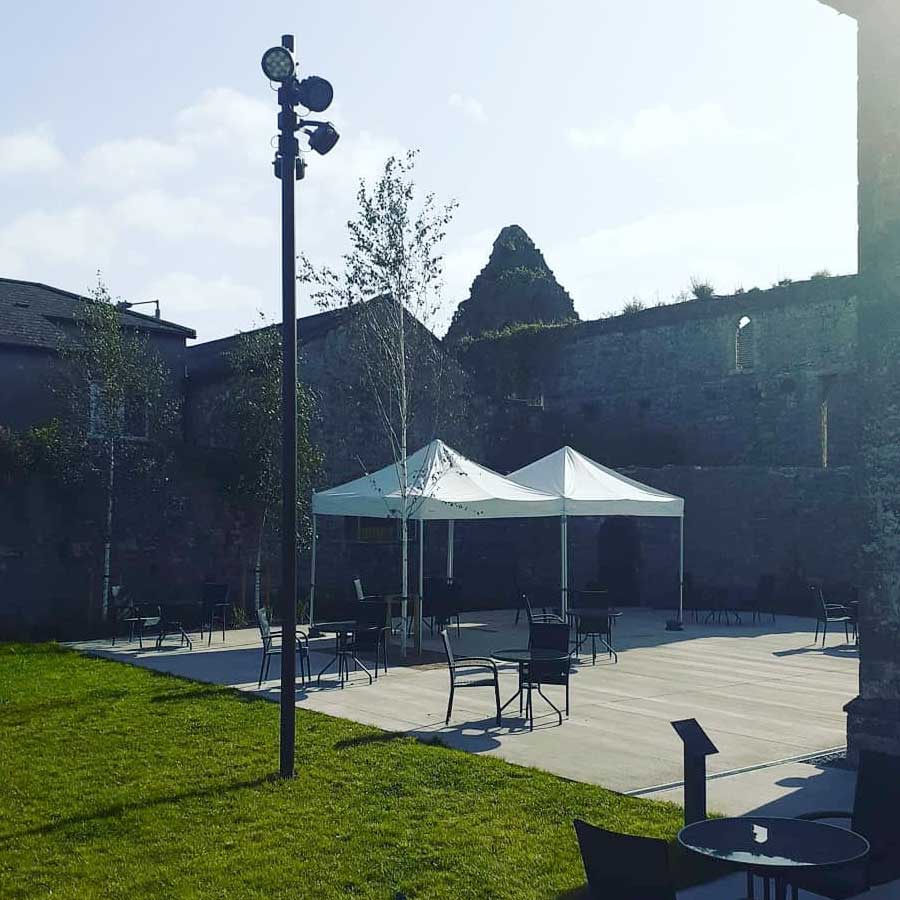 So, galleries and indoor cultural attractions have had to close. Muse, located at Butler Gallery, one of the latest additions to the Kilkenny food scene is staying going for takeaway service. They're also serving Cloud Picker coffee, treats and lunch in their garden courtyard.
Opening hours are 10am-4pm Tuesday through Sunday. Check their Facebook page for details.
When the gallery can open again, do make the time to check it out. It's brand spanking new and a huge addition to the arts scene in Ireland since their transition from Kilkenny Castle.
Orange Café, Danville
Orange Café has been knocking around for some time now and does a mean coffee and lunch trade.
They're remaining open for takeaway and with a serving catchment of the rest of Danville plus the likes of Taxback, Transfermate, Bank of Ireland and more across the road, I'd be doing the same.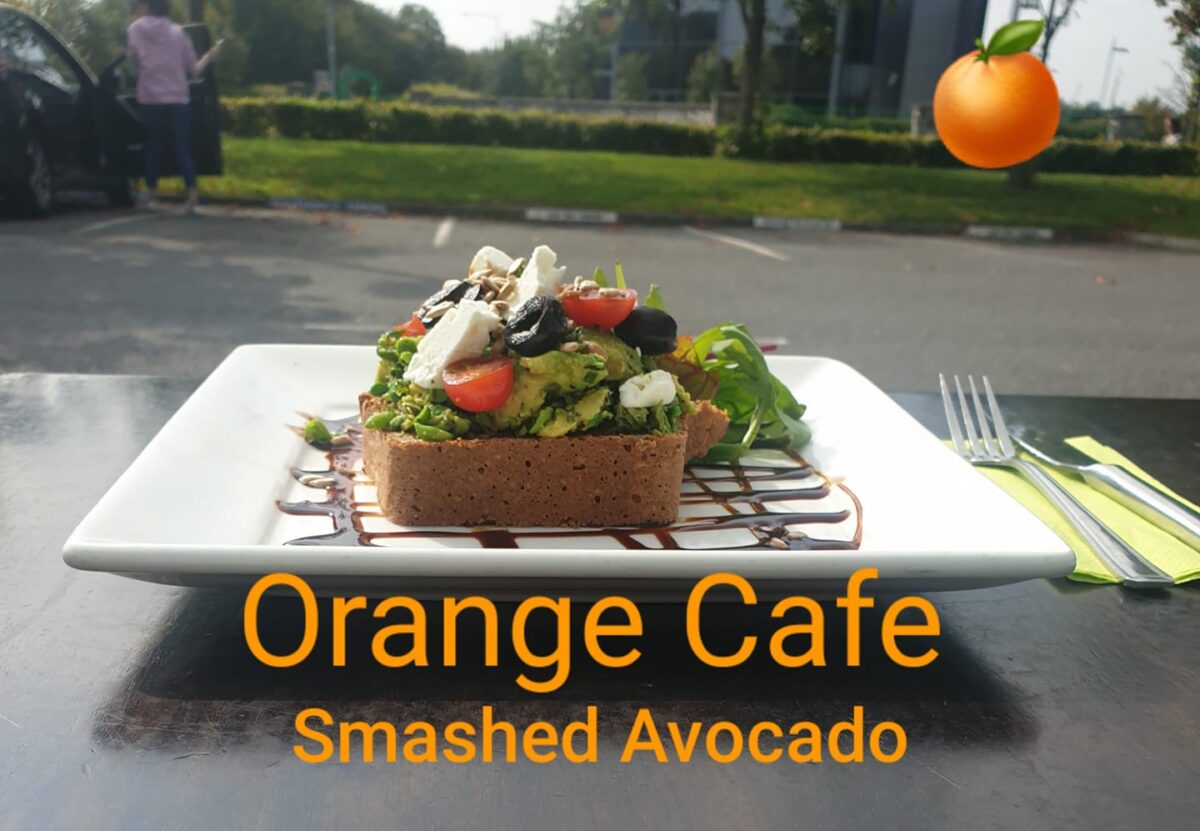 It's not the kind of place you'd likely walk to from town, but if you're crossing the ring road or looking for a bite out of Kilkenny City, with free parking,
here's another spot to try. Grab some smashed avocado with feta, olives, cherry tomatoes and homemade brown bread or maybe a toasted Italian chicken ciabatta for lunch. The café is open from 8.30am to 3pm. Find them here on Facebook or chuck R95 XR89 into your phone.
The Blackberry Café, Thomastown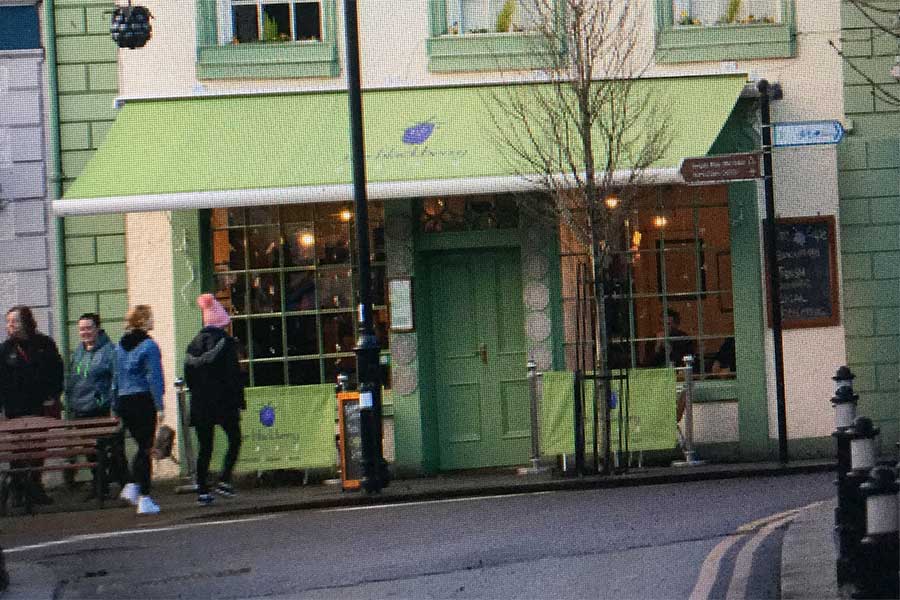 Thomastown's Blackberry Cafe has their street terrace seating open and they're open 9.30 to 4.30 across the week. There's full menu service available for those lucky enough to nab a seat, or you can grab anything to take out from coffees to soups, sandwiches to sweet treats.
The Cathedral Cafe, Black Mill Street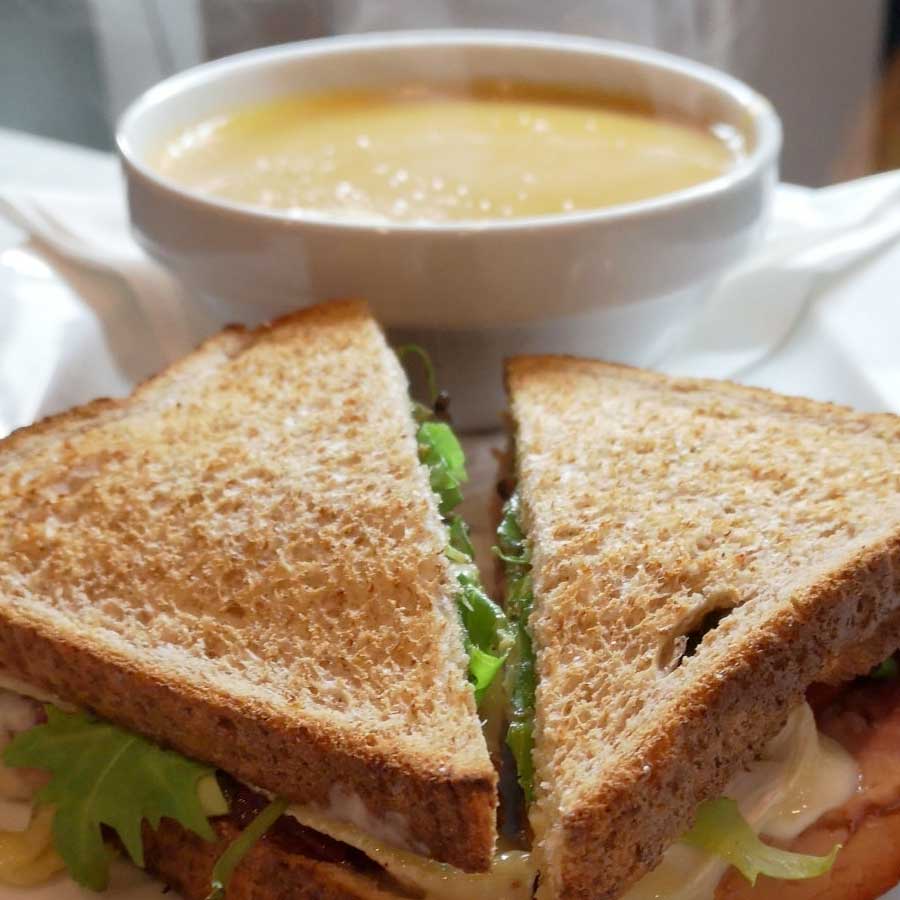 Located on the grounds of St. Mary's Cathedral in Kilkenny, the Cathedral Cafe is a grand spot to get away from it all in a rather unique setting.
Breakfast, lunch and snack options grace the menu with Illy coffee by the cup load.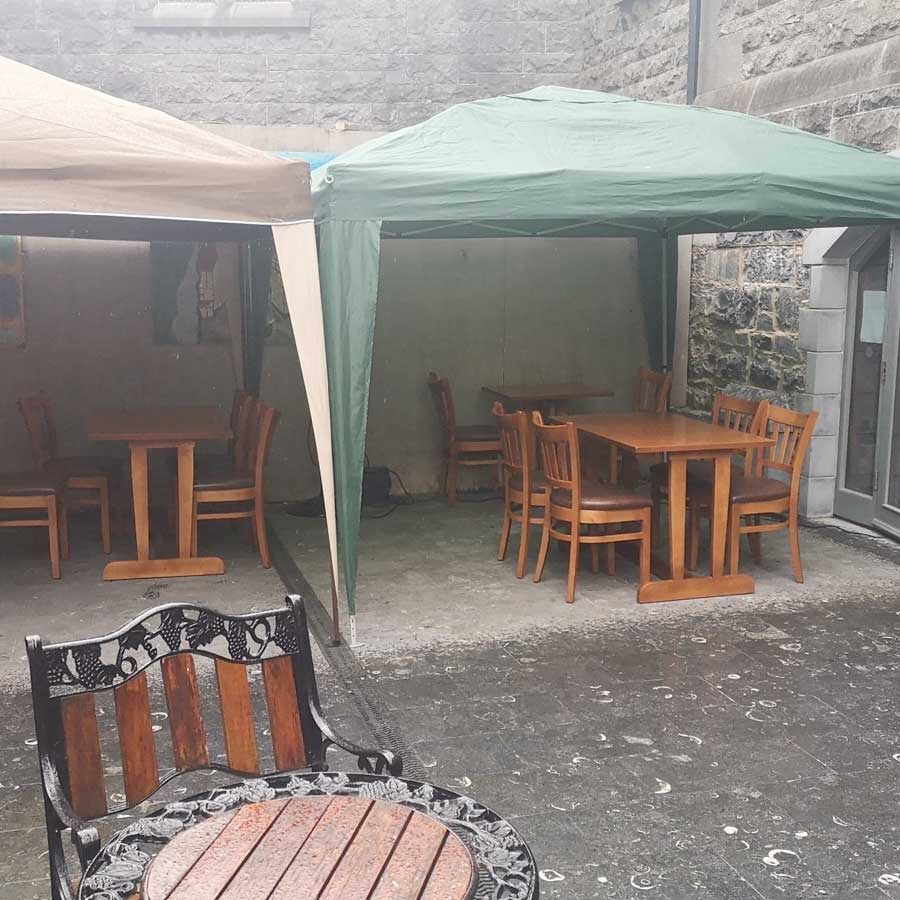 In adapting to level three restrictions, they've added some gazebos and heaters to their patio area with outdoor seating for max 15 persons along with their takeaway service.
With space limited, booking is advised for those planning on staying on 056 7703885.
The Courtyard Bar & Grill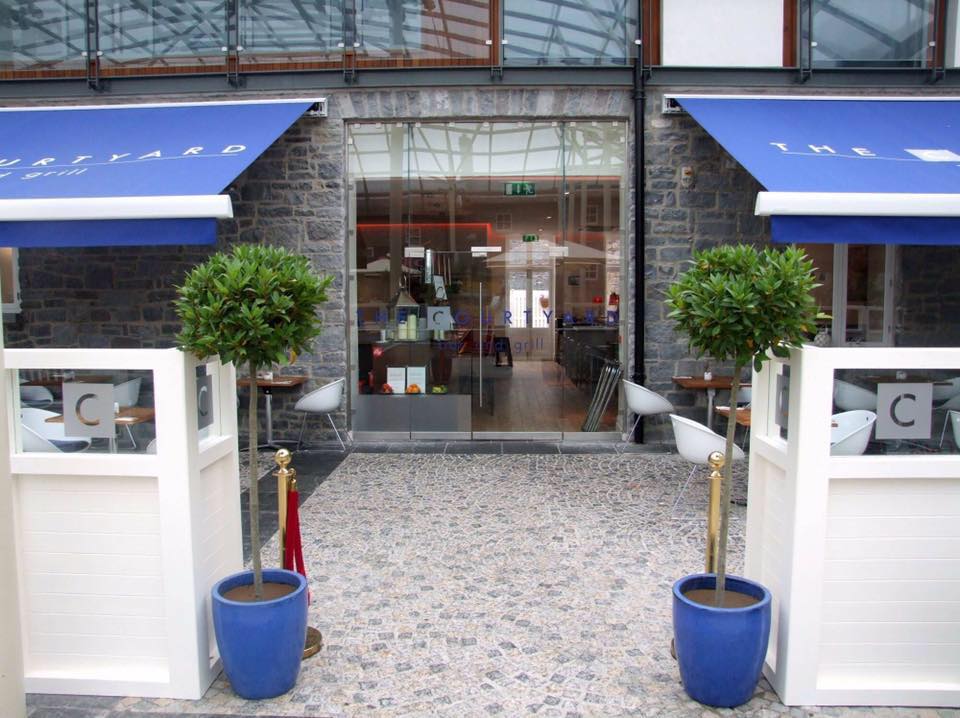 The Courtyard Bar & Grill at MacDonagh Junction Shopping Centre has long been on my favourites list for a bite of lunch or a late afternoon feed.
There's plenty on the menu to choose from, hot and cold dishes. Lasagne's good, fish is good, veg options are good, Courtyard fries/wedges are good (it's all about that dip).
Worth noting that the other food outlets in MacDonagh Junction Shopping Centre are remaining open for dining in the food court.
The Front Room
Pizzas, pints and pods. That's what The Front Room have been pushing since they launched their revamped garden in August.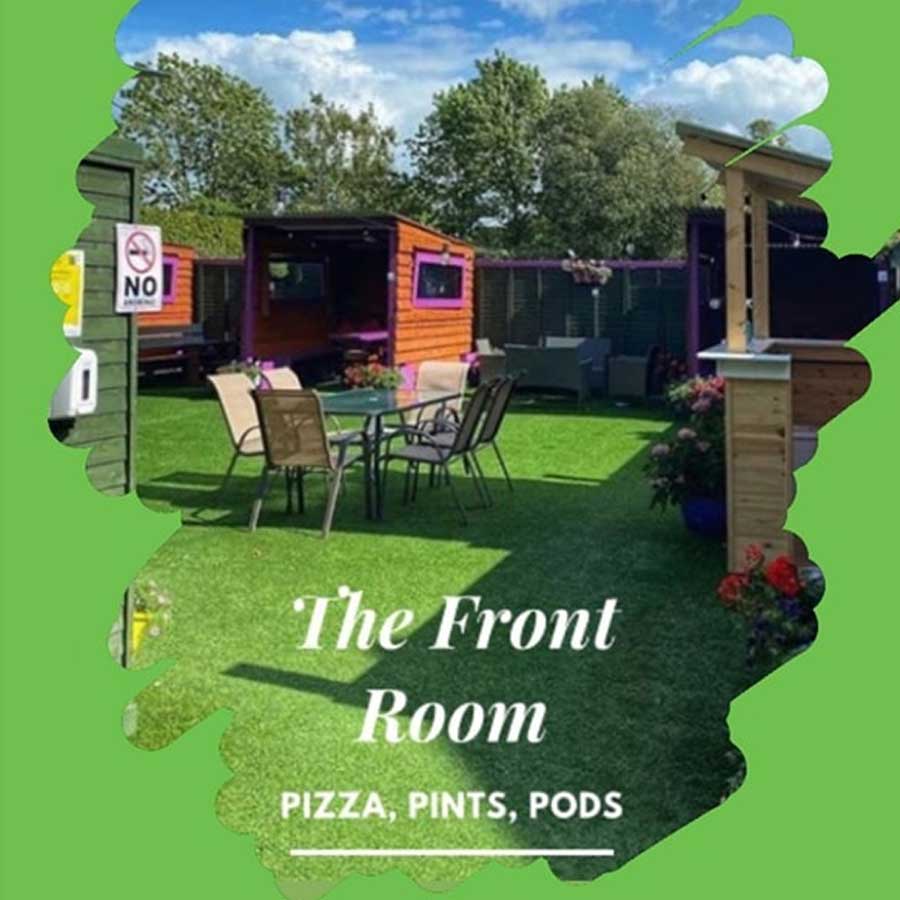 Supposing things stay ticking along with a maximum of 15 people available to be served outdoors, that leaves plenty of room for to get in, grab a pint and a slice.
The Front Room have also teamed up with neighbours Langton House Hotel so you can avail of the hotel's takeout menu and dine at The Front Room.
Bookings in advance to 087 1859636.
Find them on John Street in the heart of the city, or on Facebook here.
The Hoban Hotel, 1801 Terrace
Located at the outer edge of the Kilkenny Retail Park, just off the ring road, you'll find The Hoban Hotel.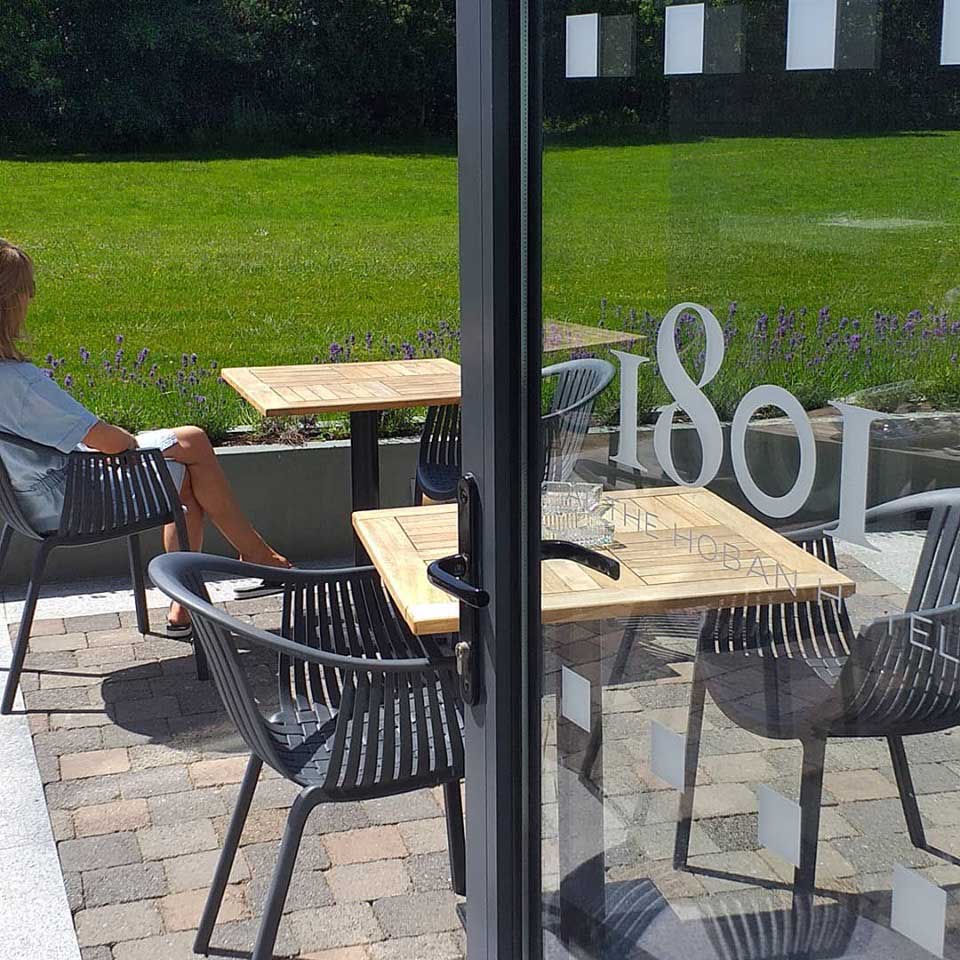 At the back of The Hoban Hotel you'll find their 1801 Terrace (off the 1801 bar) which is open and serving daily.
The hotel itself remains open to guests on essential business, education or training purposes, with guests able to dine in house. If you're seeking outdoor dining, the terraced area (pictured) is service lunch seven days a week from 12.30pm to 3pm and dinner 5pm to 8.30pm to non-residents.
Check out hobanhotelkilkenny.com for full details.
Sullivan's Taproom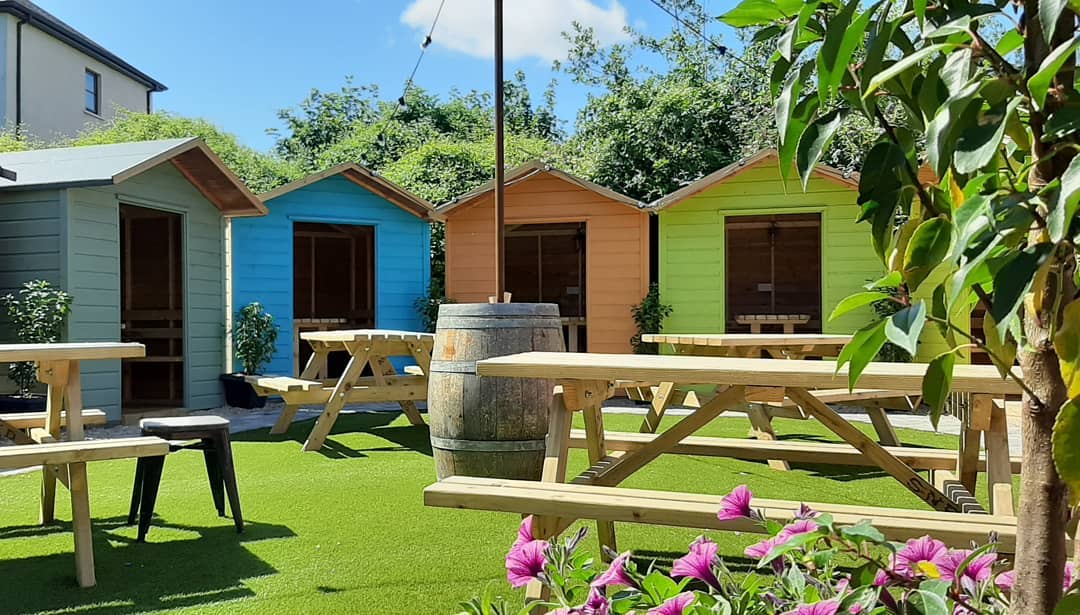 They brew their own beer, make their own pizzas, burgers and wings. Half way up John Street (not too far off the Front Room either) you'll find Sullivan's.
Spots have been booking out fairly sharpish over the last few months and with dining limited to outdoors until 27 October, you're best get a pre-booking in via sullivanstaproom.com.
Set Theatre Courtyard, John Street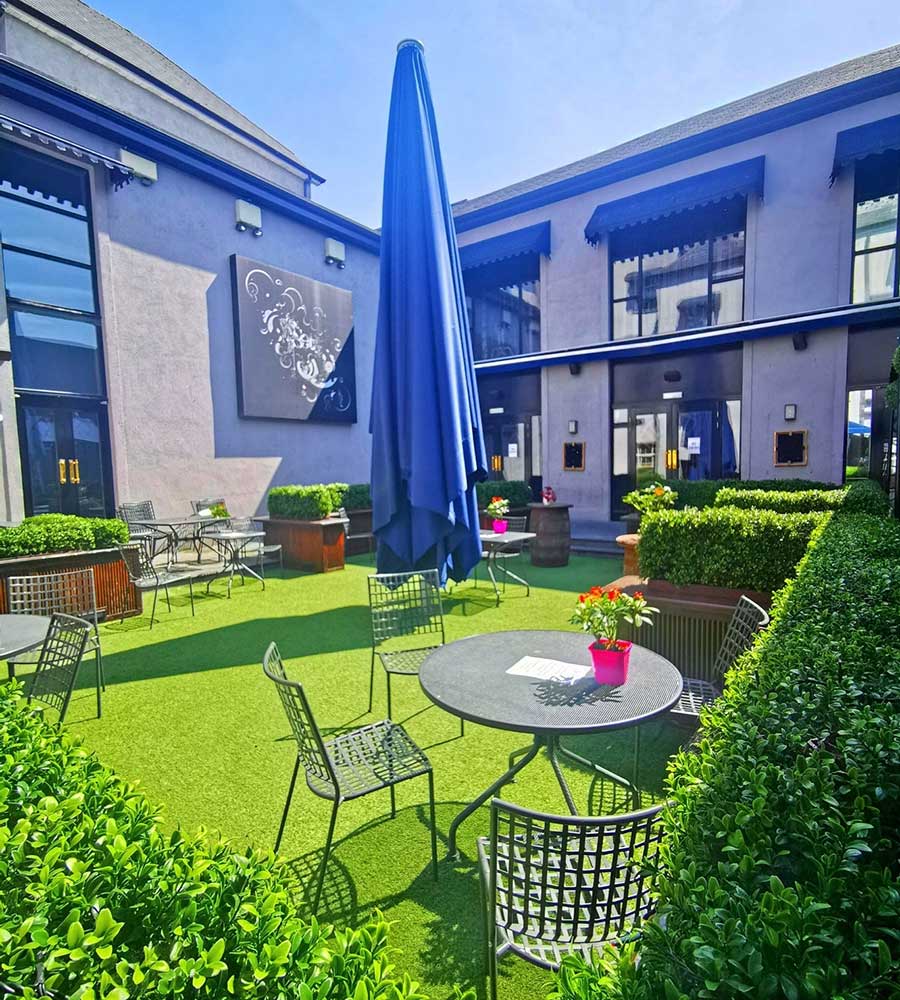 While Langton's have closed the hotel dining to the public along with their Cillin Hill restaurant on the Dublin Road (until 28 October), the courtyard at Set Theatre is open for limited seating with pre-booking required.
The Tea Rooms are open 8.30am to 5pm for takeaway with Set Courtyard open from 8.30am to 8pm daily. They are running their takeaway service again from 12.15pm to 8.30pm and introducing delivery later in the month.
More on Langton House Hotel.
Zuni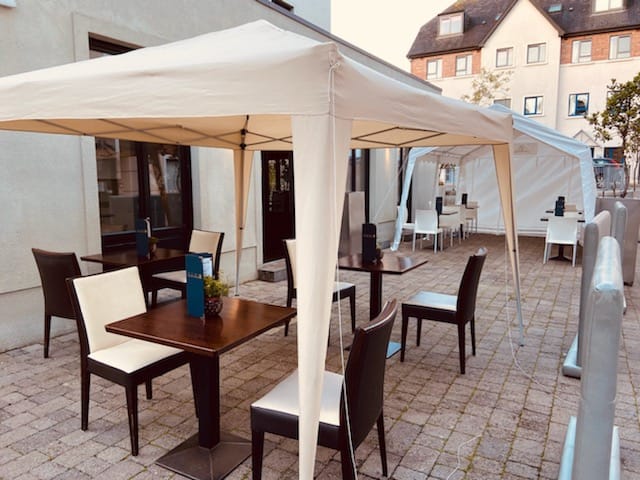 One of the gems of Kilkenny's bulging restaurant scene, the multi-award winning Zuni has switched back to takeout daily 8am to 5pm for your Zuni favourites, breakfast, lunch, pastries, coffees and the rest.
However, if you fancy a bite in the outdoors, the 'Zuni Secret Garden' is open for business as the photos below will show you.
Pre-orders and bookings are best by phone on 056 7723999.