Praise be – restaurants around Ireland are reopening.
Last week saw hotels, guesthouses and B&Bs reopen, in particular, restaurants in hotels open to serve guests and residents.
Now, those of us not planning a stay in a hotel any time soon can look forward to restaurants in villages, towns and cities around Ireland opening their doors for outdoor dining. Per the Government's Covid-19 guidelines, restaurants can open for outdoor service only effective Monday 7 June.
This, hopefully, is the final step towards getting back to indoor dining this July. Service indoors – all going to plan – is expected to resume with certain restrictions from 5 July.
If you can't wait until later this summer and you've been craving an outdoor meal in Kilkenny, I've got you covered with an updated list of restaurants and eateries offering outdoor dining.
Outdoor dining restrictions (from 7 June)
Typically, outdoor service is pre-booked, may be time-limited depending on the venue and subject to the following restrictions
Maximum 6 persons aged 13 or over per table
Limit of 6 does not include accompanying children up to 12 years old
Total combined capacity at a table may not exceed 15 (6 persons aged 13 or over, 9 aged 12 or younger)
No loud or live music
Patrons must have cleared by 11.30pm
Face coverings must be worn except when seated at your own table
Table service only
You can view a full list of restrictions here.
Want in on the guide?
This guide is by no means exhaustive so if I've missed you – apologies. Pop me a mail with a few lines – [email protected] – and some photos of your outdoor dining area and I'll fix it up.
Outdoor dining in Kilkenny: Restaurants open from 7 June
Avalon House Hotel, Castlecomer
Having welcomed guests back to the hotel on 2 June, Avalon House Hotel in Castlecomer opened the doors on their new outdoor dining space – Little Jim's – this week as well with no bookings required.
Check out the video above or see avalonhousehotel.ie for full details, menus and the likes.
Barrows Keep, Thomastown – from 9 June
BarrowsKeep.ie | 056 7724728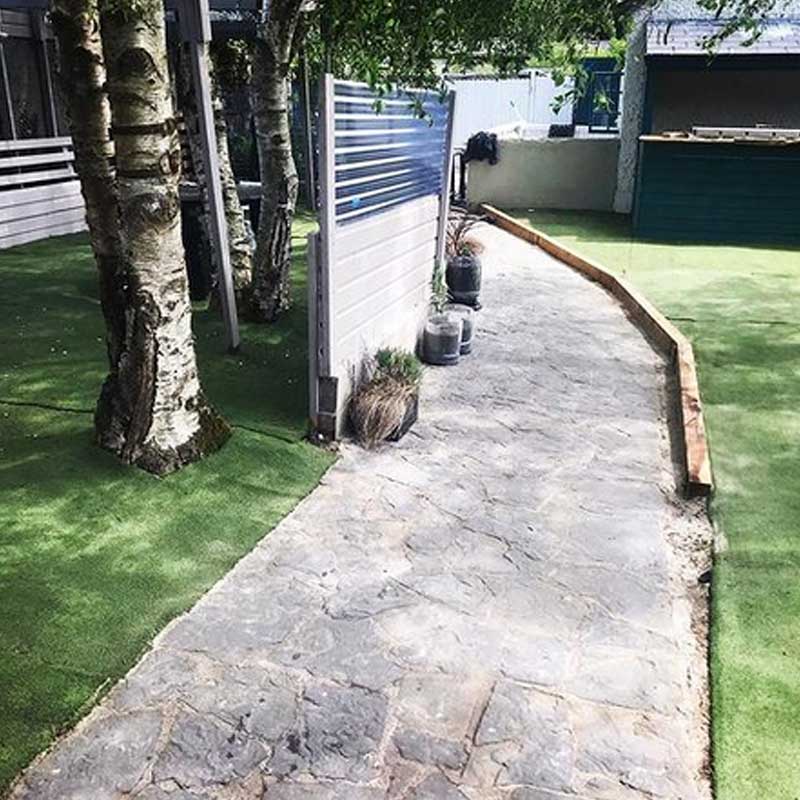 Across all the lockdowns, Barrows Keep have kept things ticking along with their shop offering, pizza takeaway, wine sales and more besides. Now Morgan and Stephen are ready to get guests back in with their new outdoor garden dining space with bookings open from 9 June. Whether it's pizza from the wood oven or you're dining off the menu, you'll be spoiled for choice, quality, surrounds and some unreal wines to pair. It's been a long nine months!
Find them on Marsh's Street, Thomastown.
Billy Byrnes, Kilkenny
Facebook | 056 7721783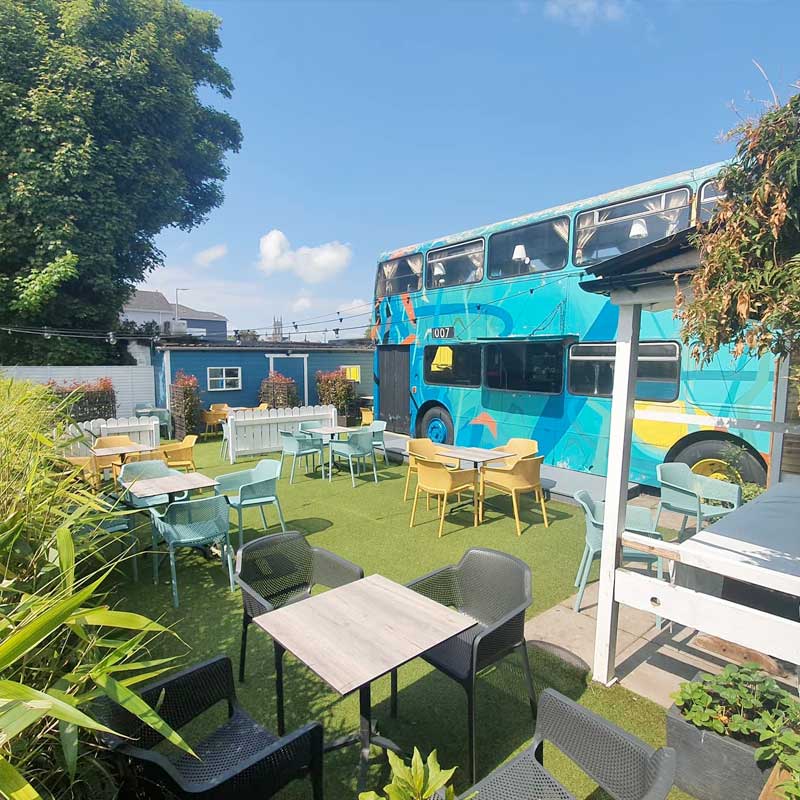 With a bar usually jam-packed on a "normal" weekend, you would imagine the garden at Billy Byrne's will be all go for the summer having recently had a lick of paint and a truck-load of new furniture.
They've added reconditioned plastic seating, new tables, heaters and eco walls from Italy (no less!). The food's a winner and you get to hang out / dine out in one of the coolest gardens in the country.
Burgers Factory & More, Kilkenny
BurgersFactoryKilkenny.com | 056 7712765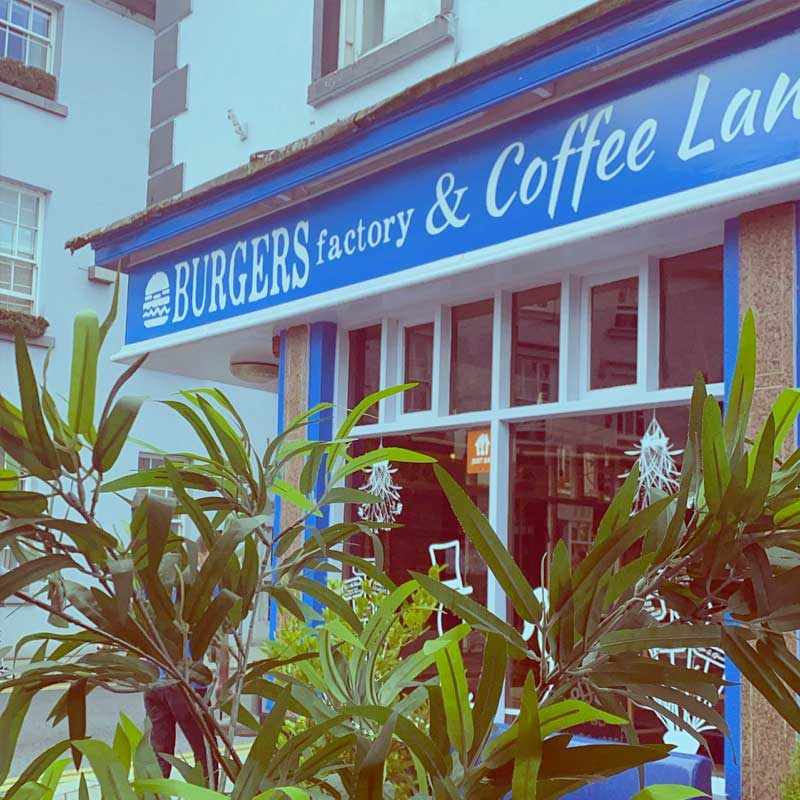 Located on John Street in Kilkenny city, Burgers Factory & More are reopening for outdoor dining including a 50%-off offer for the full menu for outdoor dining and collection, running 7-9 June. The offer ties in with their first anniversary. They're open daily from 12pm to 10pm.
Butler House, Kilkenny
Butler.ie | 056 7722828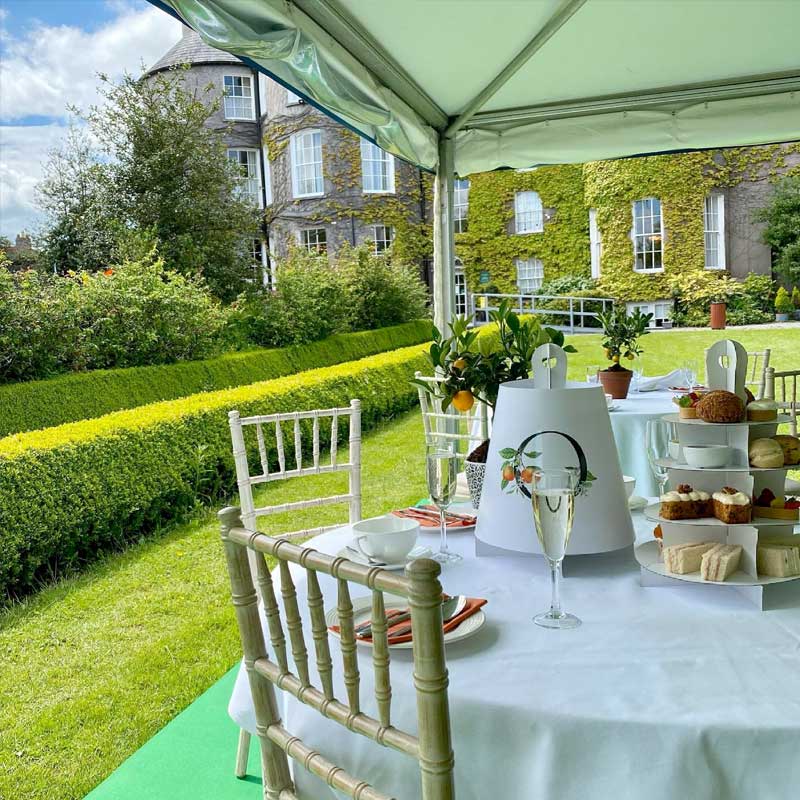 Talk about afternoon tea with a view, The Orangerie at Butler House is a new addition to one of Kilkenny's most historically steeped and connected buildings.
It opens from 10am to 5pm daily with a selection of tea, coffee and sweet and savoury treats to takeaway, or book in for afternoon tea serving 1pm to 3pm. Pre-booking for afternoon tea essential by emailing [email protected] or contact the number above.
Cafe la Coco, Kilkenny
Facebook | Table bookings: 085 8215555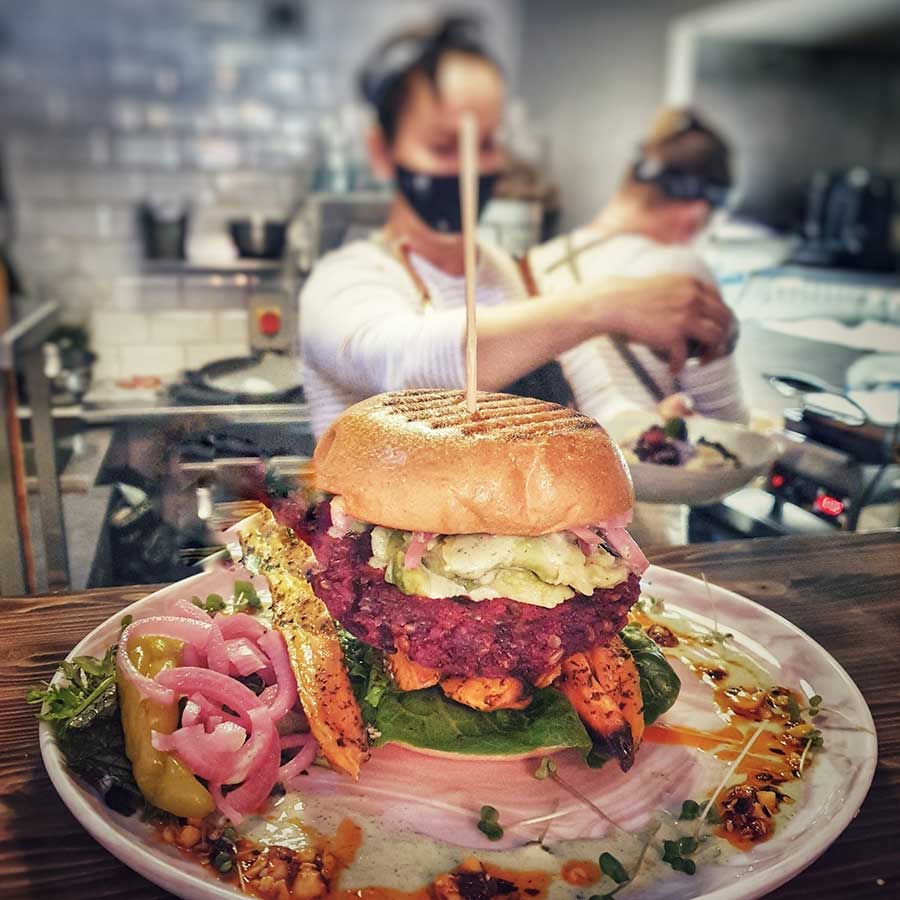 With one of the busiest coffee queues in town, Cafe La Coco on Patrick Street reopen for outdoor dining with a few conditions.
Tables have to be booked in advance and it's yours for 50 minutes or 120 minutes for a table of four (from the time booked, not arrival time). Tables are also kept for a max 10 minutes and must be booked in advance on 085 8215555.
Cakeface, Kilkenny
Cakeface.ie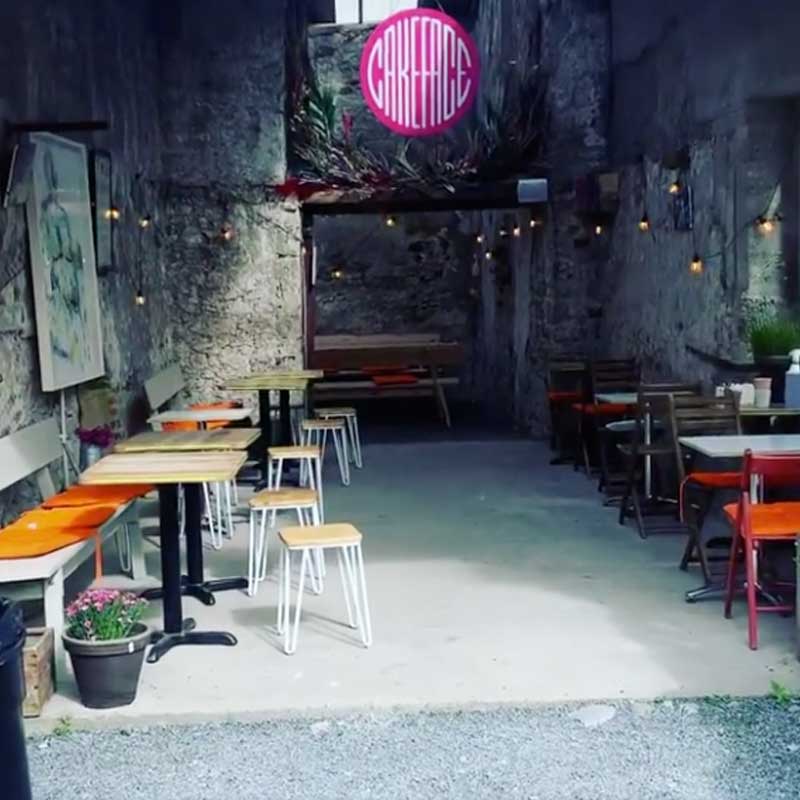 The barn is back at Cakeface meaning you can enjoy their own roast coffee (yes, they're roasting now) and some of the finest desserts and treats known to man, all in the outdoors.
Seating subject to availability.
Cathedral Cafe, Kilkenny – from 8 June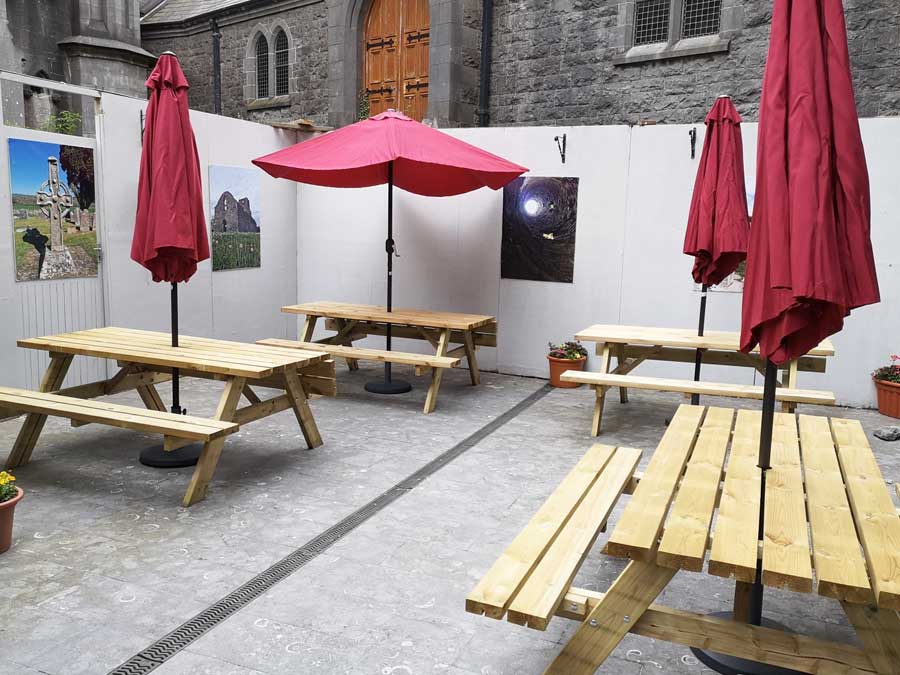 Nestled in the shadows of St. Mary's Cathedral, the Cathedral Cafe makes a welcome return to business with their revamped outdoor dining area.
Picnic tables, umbrellas, a packed menu and a slice of history on the go from 9.30am each day.
Check opening hours and offers here.
Fennelly's of Callan – from 23 June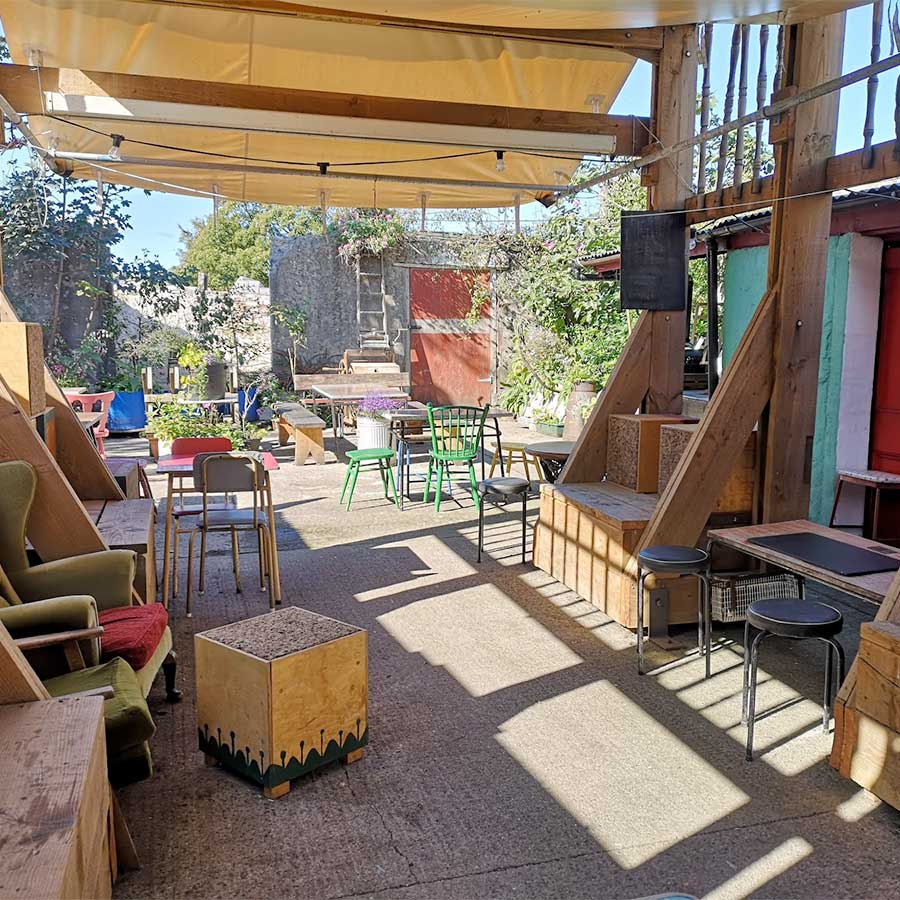 One of my favourite haunts (and it should be given it's on my doorstep) reopens its doors on Wednesday 23 June. They've been closed a long time bar Neighbourfood collections on Friday afternoons, so having Fennelly's reopen in Callan will be most welcome.
Kilkenny River Court Hotel, Kilkenny
RiverCourtHotel.com | Facebook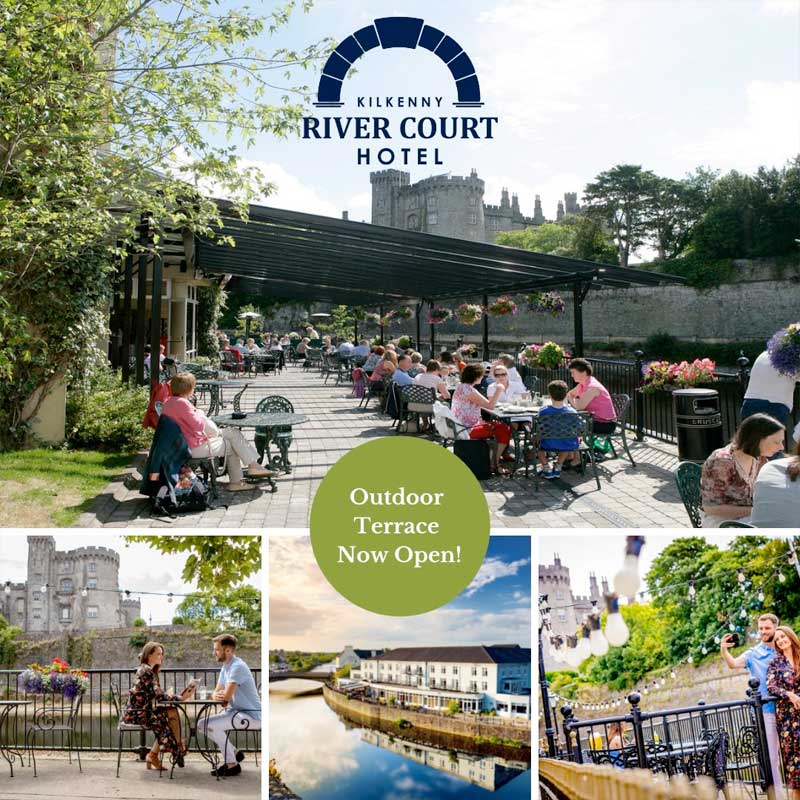 The terrace is open once again as the River Court bring back outdoor dining along the banks of the Nore.
There's a new menu to be had and no advance bookings are required.
Knockdrinna, Stoneyford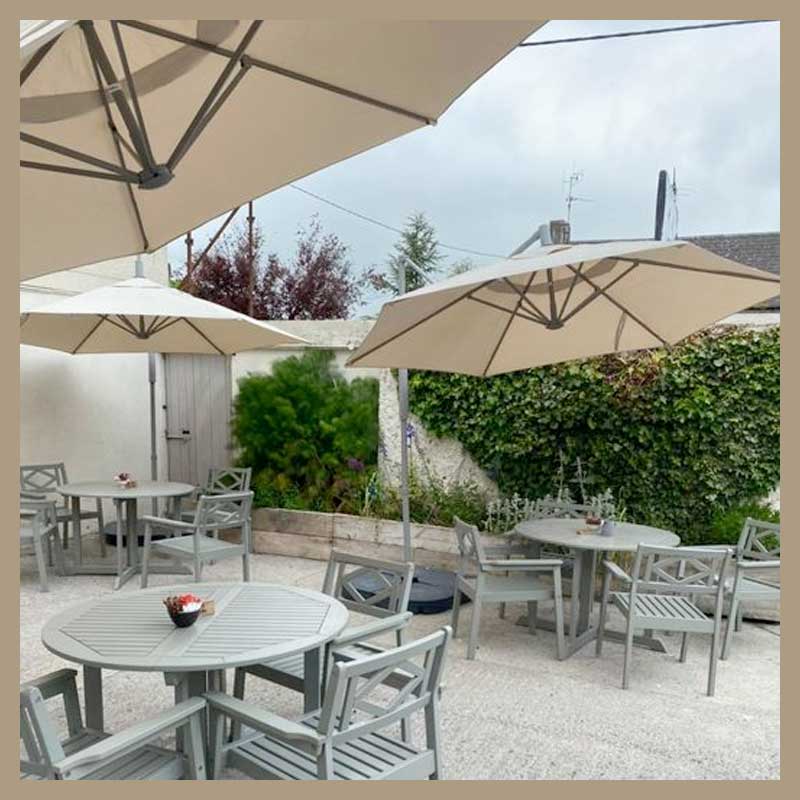 Knockdrinna's outdoor area is open once more, running 10am to 3.30pm. Breakfast serves from 10am-12pm Tusday through Saturday, all table service. Fancy a full Irish in the sun or a vegetarian savoury egg muffin of the day? There's homemade sausage rolls, scones and all manner of cakes and sweet treats to be had.
Find Knockdrinna on Facebook here.
Langton House Hotel, Kilkenny
Langtons.ie | 056 7765133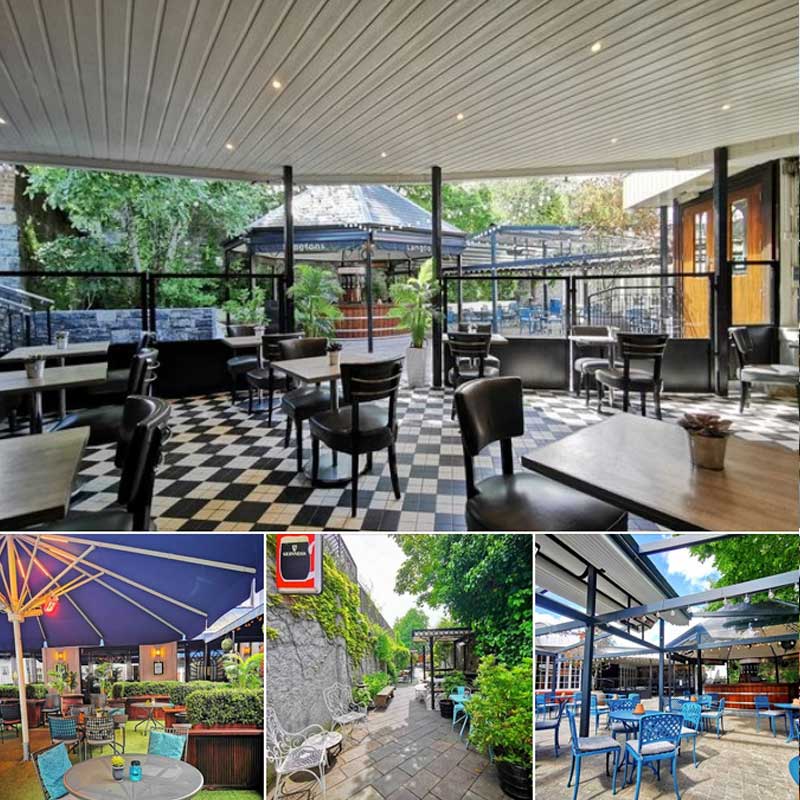 You've got the pick of locations at Langton's to eat outdoors with Set courtyard and their revamped Garden Terrace in full swing. Bridie's Garden is available for drinks-only service and is run on a walk-in basis with no need to book. For dining, email [email protected] or phone 056 7765133
MacDonagh Junction Shopping Centre
Starting 7 June, MacDonagh Junction welcomes back O'Brien's Irish Sandwich Cafe, Costa Coffee, Quigley's Cafe and Starbucks for outdoor dining, drinks and snacks.
Mocha's Vintage Tea Room & Restaurant, Kilkenny
Facebook | 056 7770565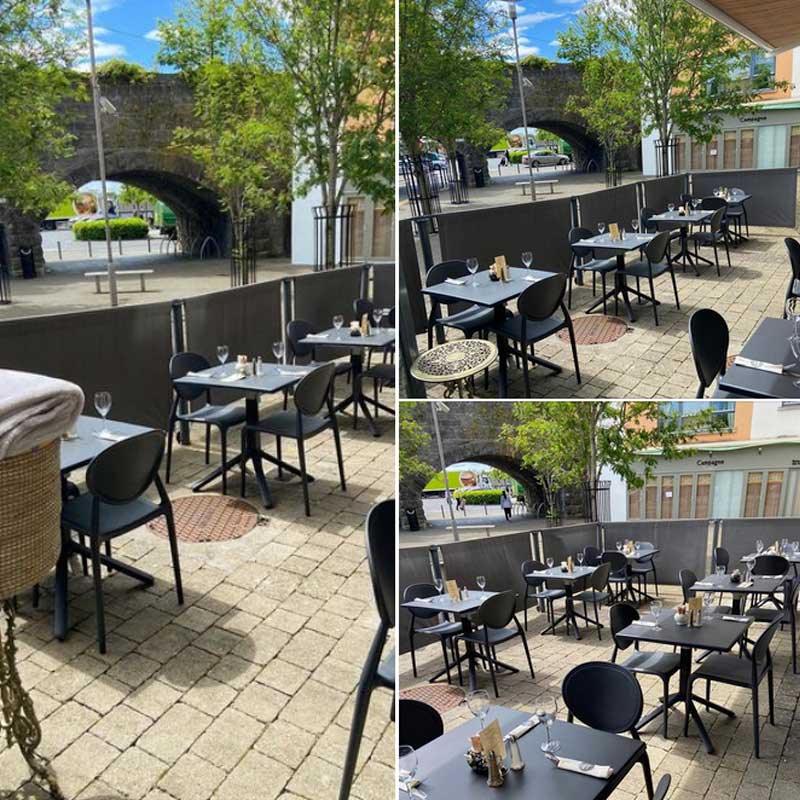 Another hot spot in Kilkenny that's been closed for several months will reopen its doors on Tuesday 8 June.
When it does, it's full menu is back on offer, there's new iced drinks to be had and an all-new outdoor dining element. Open 9am – 4pm Tuesday through Saturday.
Mountain View, Ballyhale – From 11 June
MountainView.ie | 056 7768122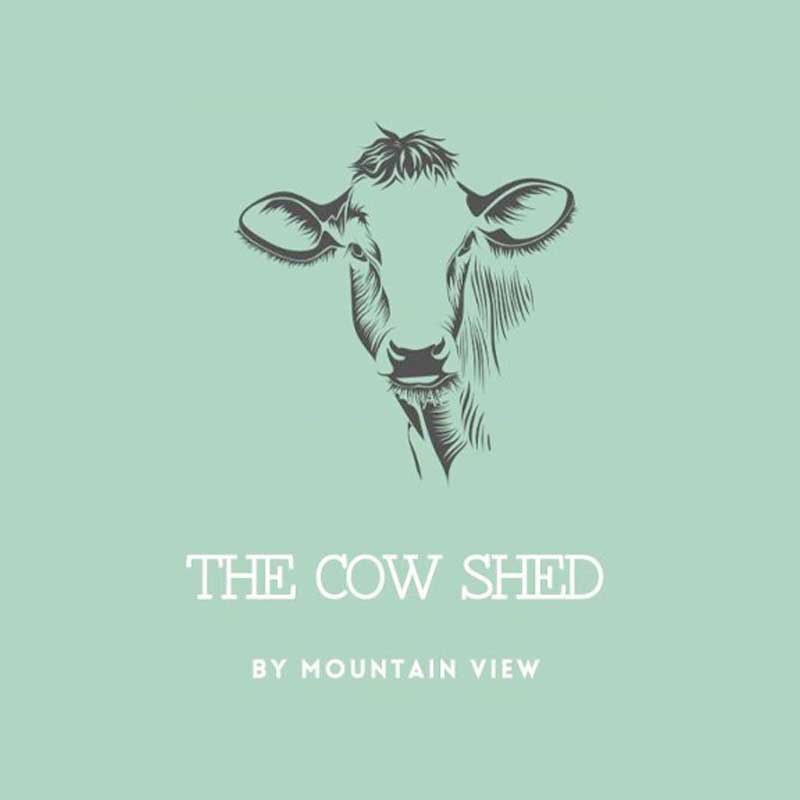 Ever fancy dining in a cow shed? Well, now you've got that option as Mountain View in Ballyhale have started rolling out their outdoor dining options under chef Rory Nolan (formerly Anocht).
The Cowshed "is all about steaks, pizzas, slow cooked meats,big wines, cocktails, craft beers, tequila, gin and a great playlist". Pre-booking required.
Muse Coffee & Food, Kilkenny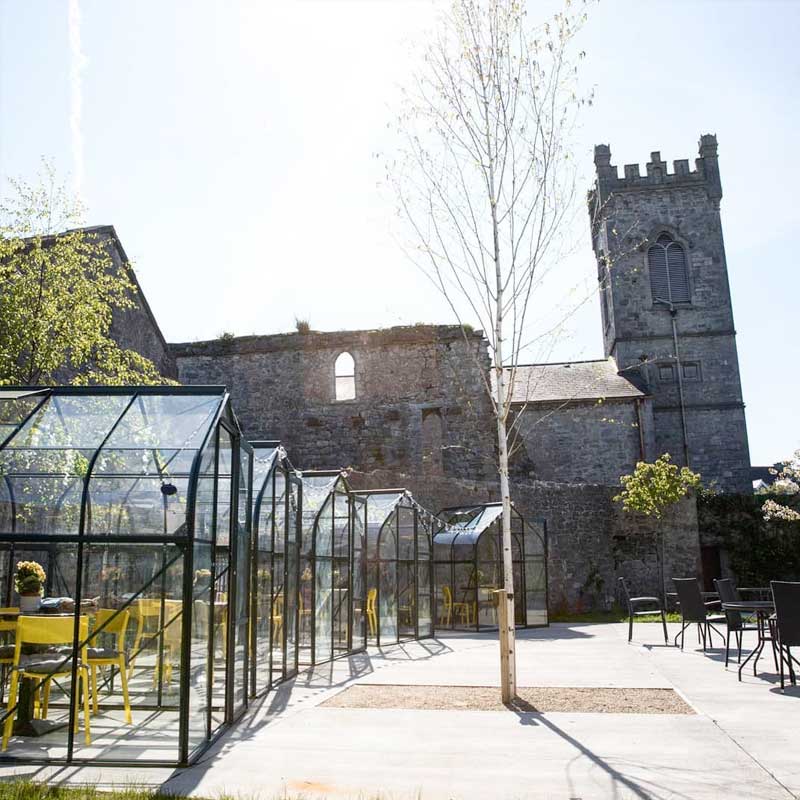 Those in glass houses should eat sandwiches, not throw stones. That's how the saying goes, right? If not, you can still put it into practice by booking a pod at Muse.
Sharon Quinn's Muse in the grounds of Butler Gallery has been taking Kilkenny storm. Some of the photos and stories you'll see on their Instagram account is enough to send you reaching for the car keys and making for Bateman Quay.
To coincide with the launch of the Richard Mosse show at Butler Gallery, Muse are also running two weekends of late-night dining with their glass pods available for bookings online, starting Thursday 10 June. The glass pods host 2-5 people while there are seats on the terrace for parties larger than five or if you need a bit more space.
Paris Texas, Kilkenny
ParisTexas.ie | 056 7761822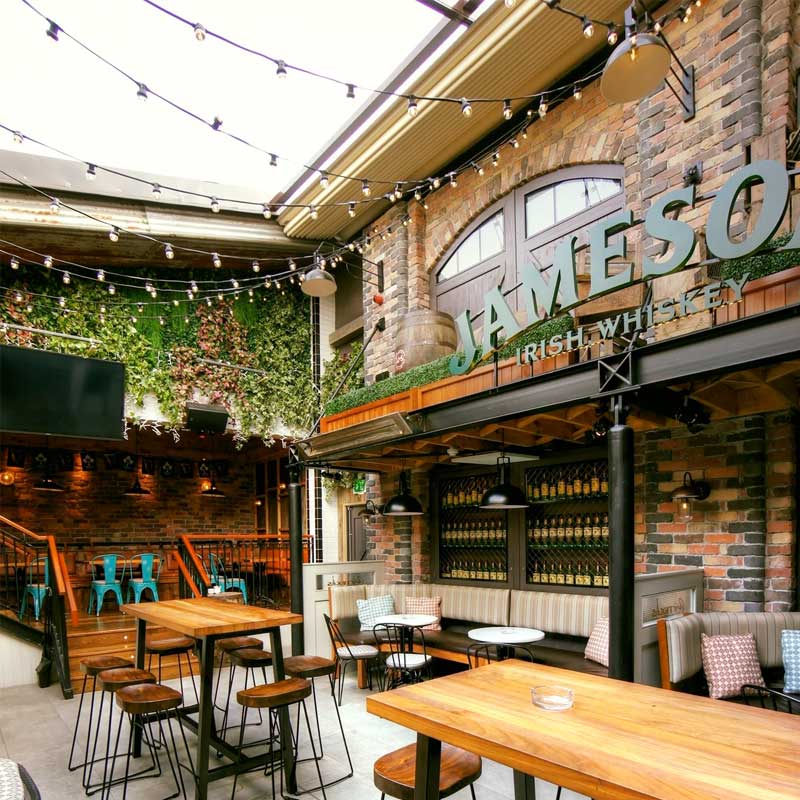 Paris Texas have reopened their Mary's Lane Bar for outdoor service. They're not taking bookings for outdoor dining, so it's subject to availabilty. You can book ahead though for indoor dining, set to resume on 5 July.
Quench Coffee Bar, Kilkenny
Facebook | 056 7702320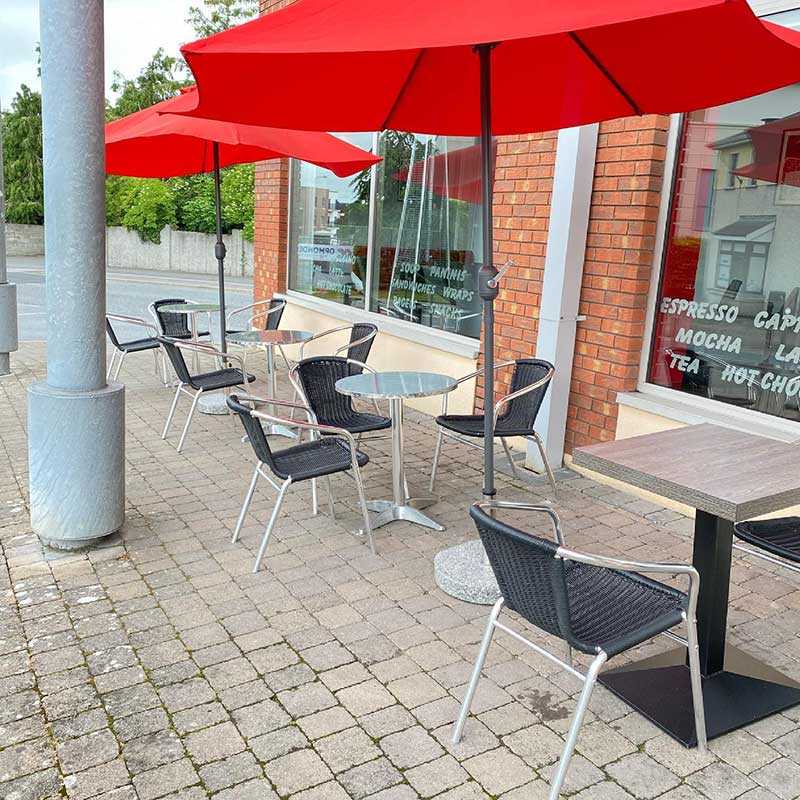 Linda's tables are back, the coffee is on and on that side of town, there's few places you'd rather be for a coffee and a bite. We're still talking about the scrambled eggs in the office a year later. Maybe two years later.
Royal Spice, Kilkenny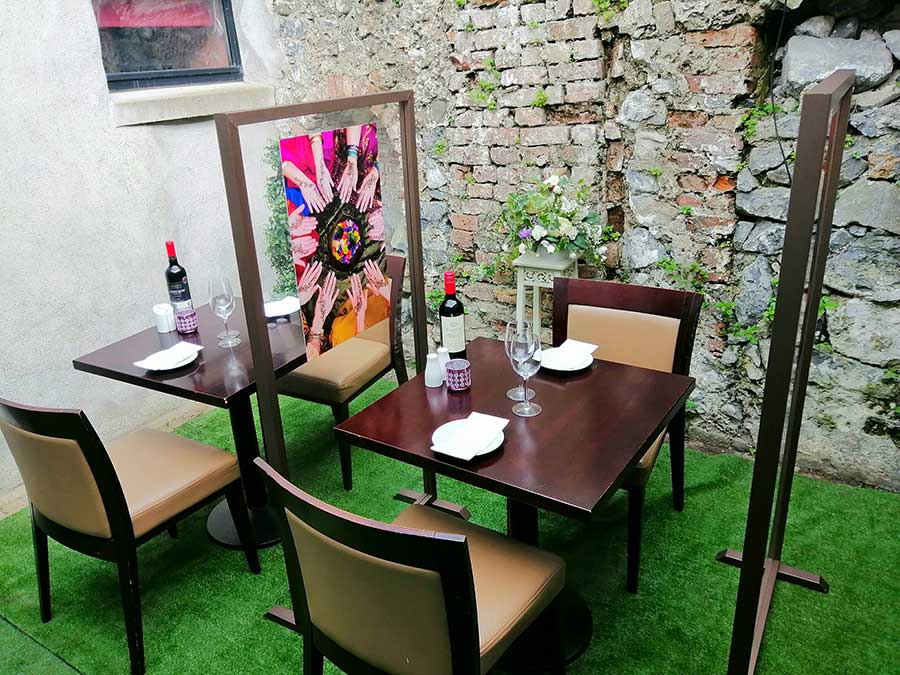 If you've been missing your Indian cuisine, Royal Spice have updated their outdoor garden space (who knew!) and are now accepting bookings for outdoor dining before reopening indoors in July.
Call 0567786010 to book a table or see royalspice.ie.
Sullivan's Taproom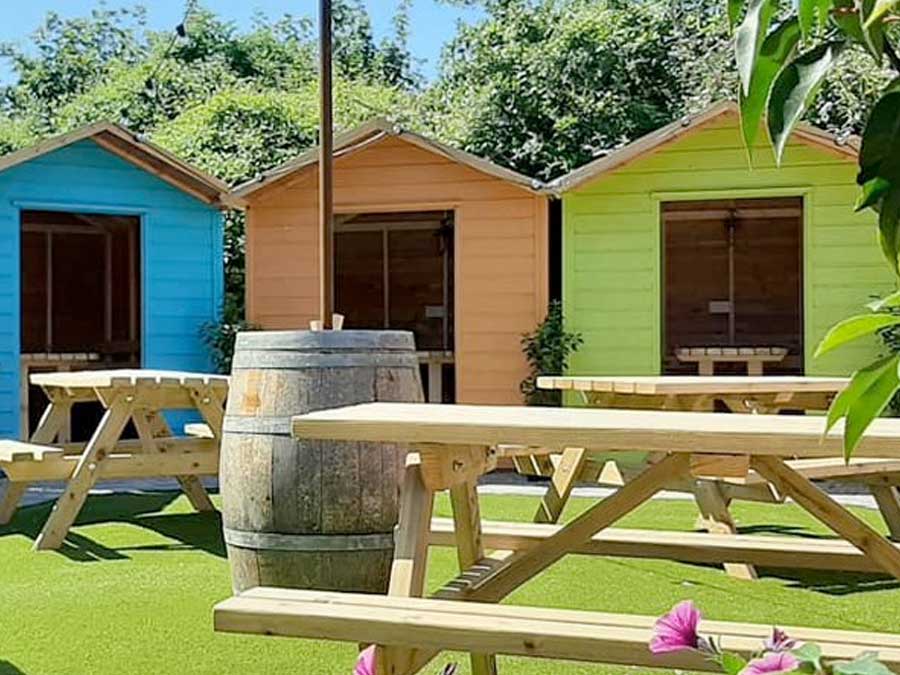 Sullivan's Taproom gets to shift from the takeaway pizzas and burgers and return to the their pods and picnic tables for outdoor dining this summer.
Lunch, afternoon and evening slots are available for outdoor dining with bookings made on SullivansTaproom.com. All bookings are subject to Covid-19 time restrictions in place at the date of reservation. Slots are available from 12.30pm right up to 9.30pm.
Woodfired pizzas, burgers, wings and more await.
The Blackberry Cafe, Thomastown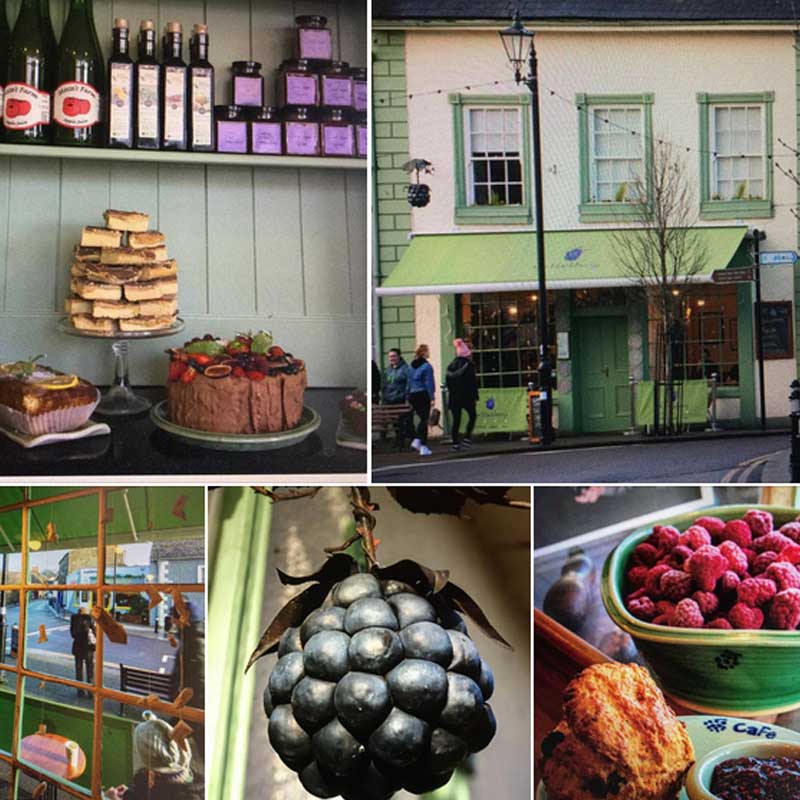 Jackie Hoyne's Blackberry Café welcomes back the outdoor tables street-side in Thomastown. Fresh baked goodies, teas, coffees, sandwiches, all to go or sip and savour if you can nab a seat during theday
The Club House Hotel, Kilkenny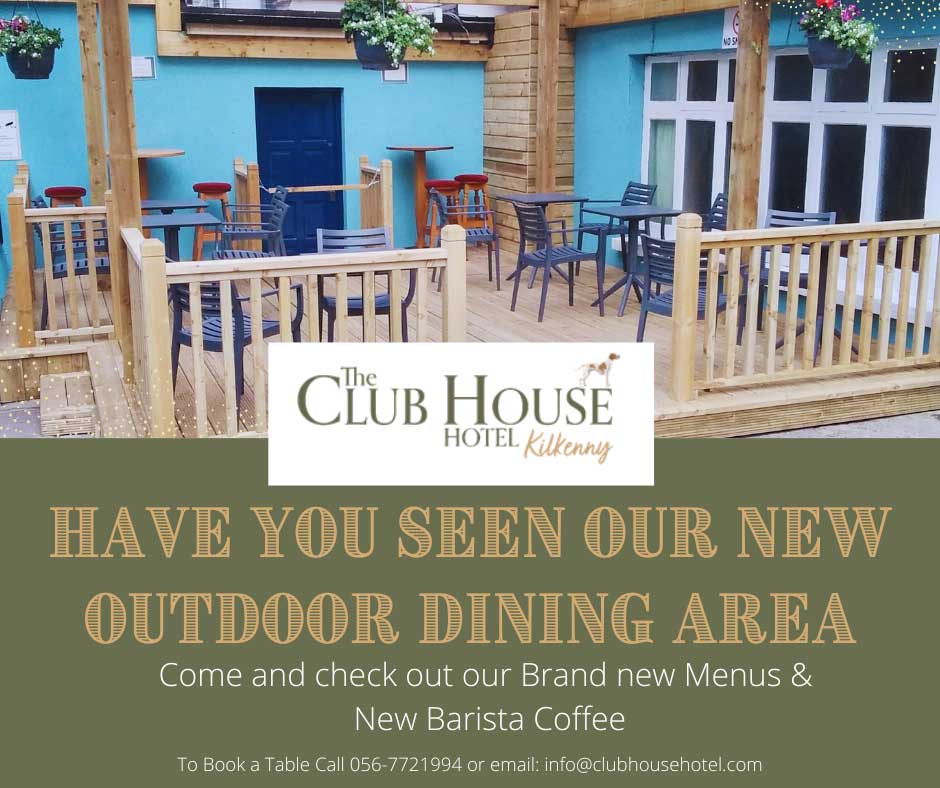 Another favourite with locals and visitors alike is the Club House Hotel on Patrick Street and they've got themselves a new outdoor dining area at the back of the hotel.
There's also new barista coffee, all new menus and bookings can be made in advance by phoning 056-7721994 or email [email protected].
The Front Room, Kilkenny
Facebook | 083 0100731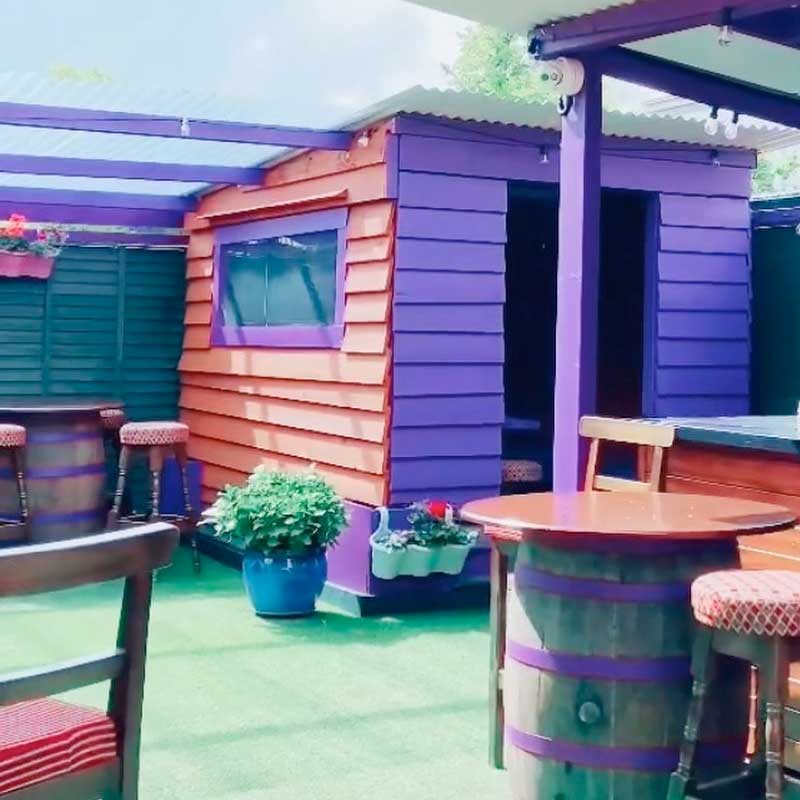 The Front Room invested big in their outdoor area last year and after a short-lived summer, it's full of colour again for 2021. Walk-ins are welcome if there's a space, but to book, call 083 0100731 between 12-5 daily.
The Hoban Hotel, Kilkenny
HobanHotelKilkenny.com | 056 7783100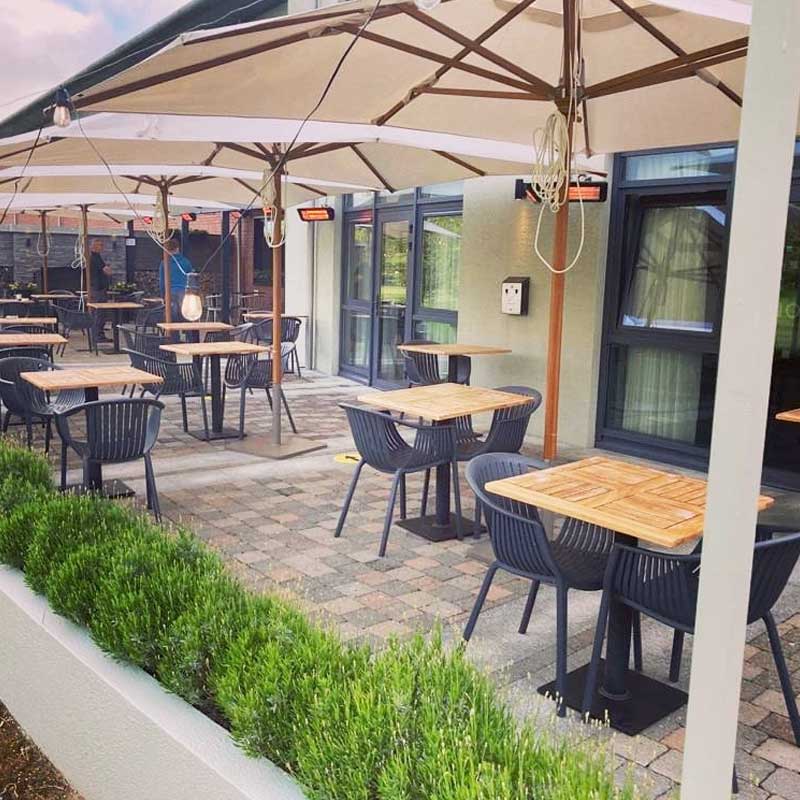 The newly refurbished outdoor terrace area – the 1801 Terrace – is ready to go and packing a BBQ menu this summer as well.
Zuni, Kilkenny
Zuni.ie | 056 7723999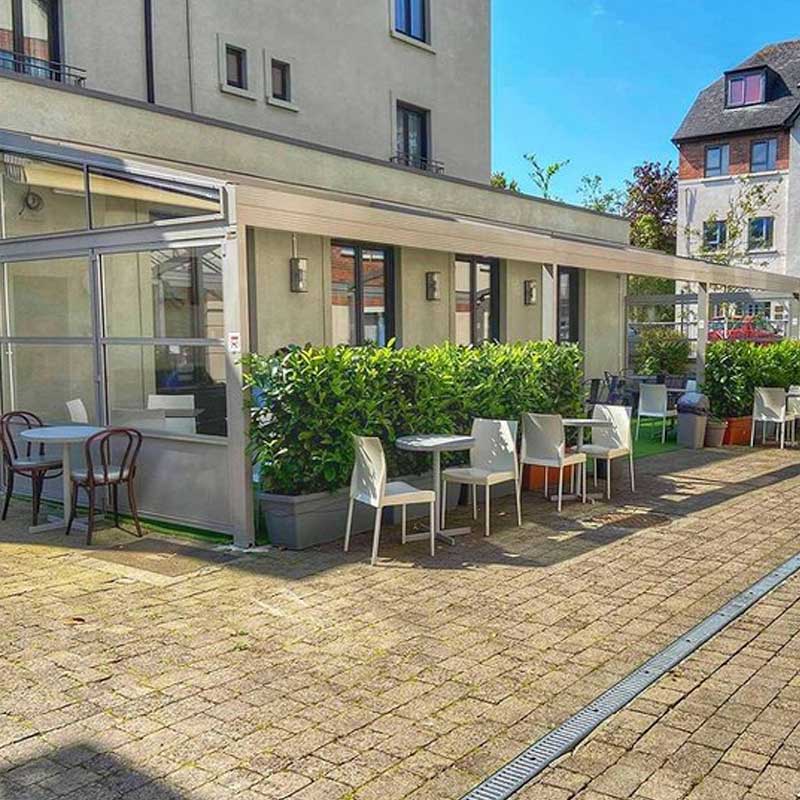 There's been a few upgrades to the terrace at Zuni since last year. Pre-booking is made online at Zuni.ie or via phone (links above). Takeaway coffee and treats on the go from 8am, breakfast from 9am, lunch and dinner from 12-0pm. Takeaway food is still available for lunch (with a new menu) and to access the terrace, go under the arch next to Folkster on Patrick Street.