Boxty – one if the finest dishes in the land you can create with potatoes.
I don't buy into supermarket boxty mind, not at all. Having watched, learned, tried and tested the family recipe, I know there's only one way to make it.
Everyone else has their own method.
Those methods looks like they may be put to the test in Leitrim this month for the Leitrim Boxty Festival.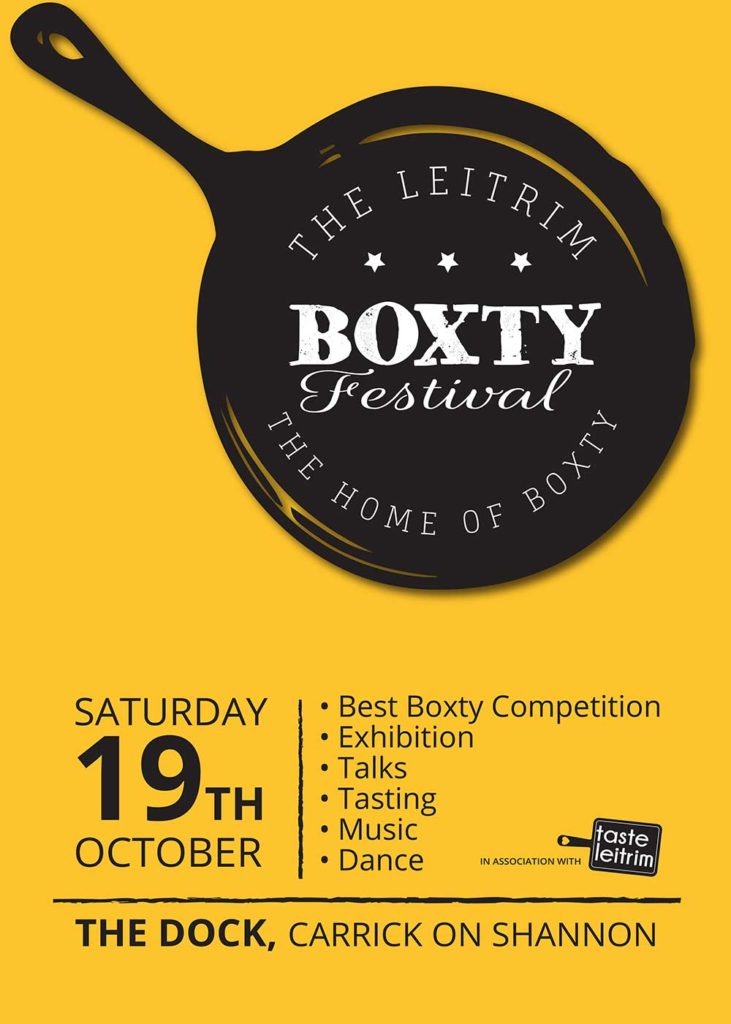 Leitrim Boxty Festival – What's on?
First off, this is happening on Saturday 19 October.
As part of the ongoing Taste The Island campaign, Leitrim are on the hunt for the county's best boxty maker as part of a new one-day Leitrim Boxty Festival.
Carrick-on-Shannon is the host town with a celebration of all things boxty through readings, music, and a whole host of activities at the The Dock Arts Centre.
On the day itself, eateries throughout Carrick will have boxty on the menu for breakfast, lunch and dinner.
While I'm more of a traditionalist when it comes to boxty (it's a family thing), there are some "boxty re-imagined" offerings due to pop up as well.
Everything else you need to know, you'll find here on Facebook.