The shortlist for the 2022 Irish Book Awards Avoca Cookbook of the Year was revealed on Thursday.
There are six books in the running again this year, all likely to be winding their way to kitchens and living rooms between here and Christmas. From family favourites to food you really want to eat, there's plenty to leaf through and enough stories and dishes to keep you entertained over winter evenings and into the new year.
This year's shortlist looks as follows, with the official blurb on each and links to buy below.
Avoca Cookbook of the Year 2022 shortlist
The GIY Diaries: A year of growing and cooking by Michael Kelly
The Daly Dish: Bold Food Made Good by Gina and Karol Daly
Sweet Therapy: The Joy of Baking by Una Leonard
Lush: Recipes for the food you really want to eat by Daniel Lambert
Lili's Family Favourites by Lili Forberg
Bake: Traditional Irish baking with modern twists by Graham Herterich
The GIY Diaries: A year of growing and cooking by Michael Kelly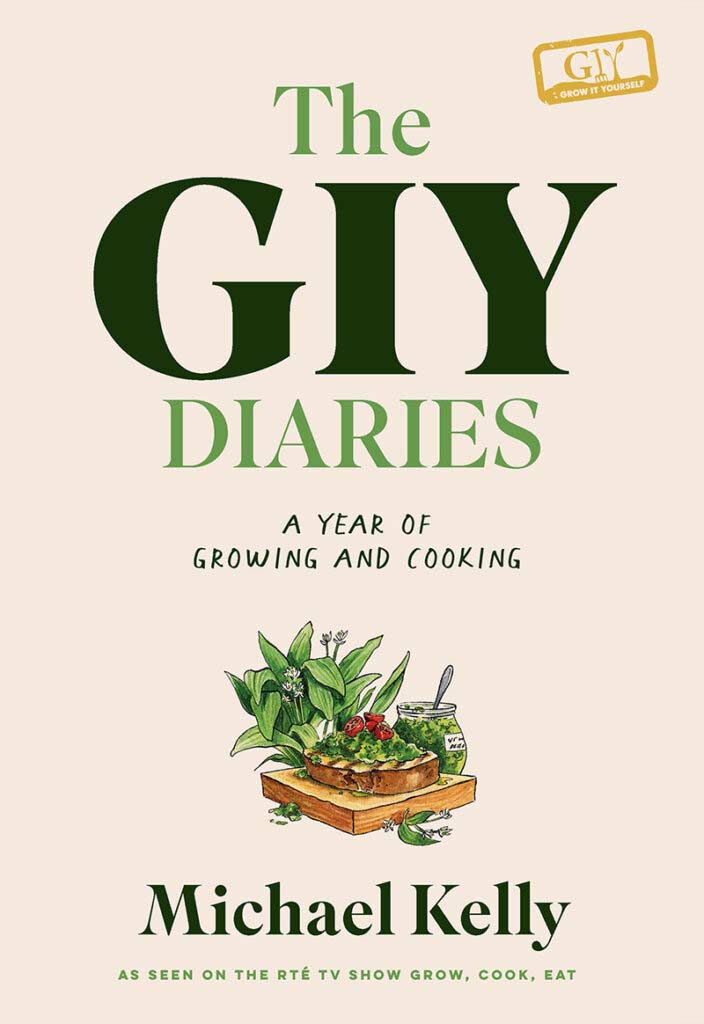 Buy from Amazon €29.42 (hardback).
Michael Kelly demystifies every month of growing your own food with his new book of invaluable day-to-day lessons, musings and advice from a year in his very own veg patch, providing a timely guide for a grow-it-yourself food revolution from the GIY founder himself.
Beautifully illustrated by Sarah Kilcoyne, The GIY Diaries guides readers through each day of a grow-your-own journey via Kelly's witty and informative entries on feeding soil, sowing seeds, dealing with fickle weather, harvest highlights, growth expectations and realities, and so much more. Each month features delicious recipes that showcase how to make the most of every season's harvest, making every step from seed to table accounted for.
The GIY Diaries is accessible, encouraging, educational and relatable, while also providing personally actionable solutions against current issues such as climate change, biodiversity loss and rising costs of living and food. Kelly's expertise in homegrown produce, passion for teaching others, and devotion to expanding a more sustainable food model results in this definitive guide to growing – and cooking – it yourself.
The Daly Dish: Bold Food Made Good by Gina and Karol Daly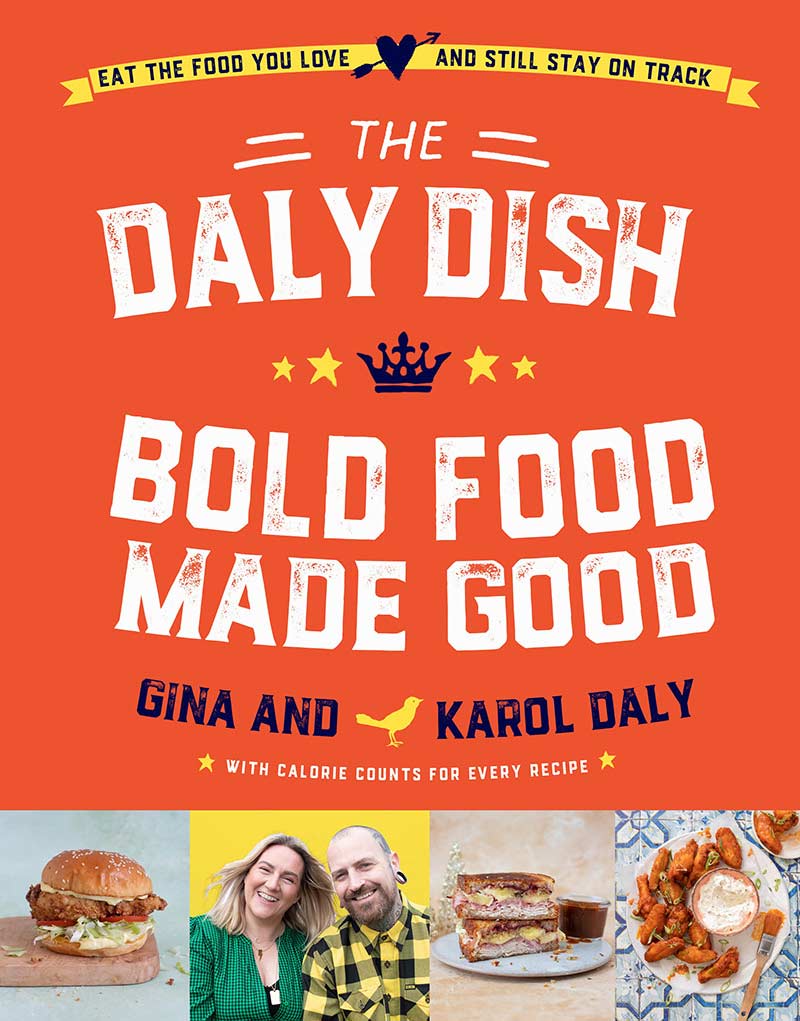 Buy from Amazon (hardback, €21.79)
The bestselling duo are back with 100 more simple, delicious and slimming recipes that are sure to be loved by everyone in the family and won't blow your shopping budget!
Gina and Karol know what busy family life is like and when they set out to lose weight, they wanted to create recipes that everyone in their home could enjoy, whether they were keeping an eye on their waistline or not. Their third and most exciting book is crammed full of breakfast inspiration like Italian baked eggs, speedy midweek meals like crispy beef tacos and buttermilk chicken burgers as well as slow-cooker and air-fryer favourites, there's even a section of recipes that kids can cook themselves, all packed full of their trademark bold flavours. 
This book is all about creating comforting, homely food that is big on taste but easy on the waist, and on the wallet.
Sweet Therapy: The Joy of Baking by Una Leonard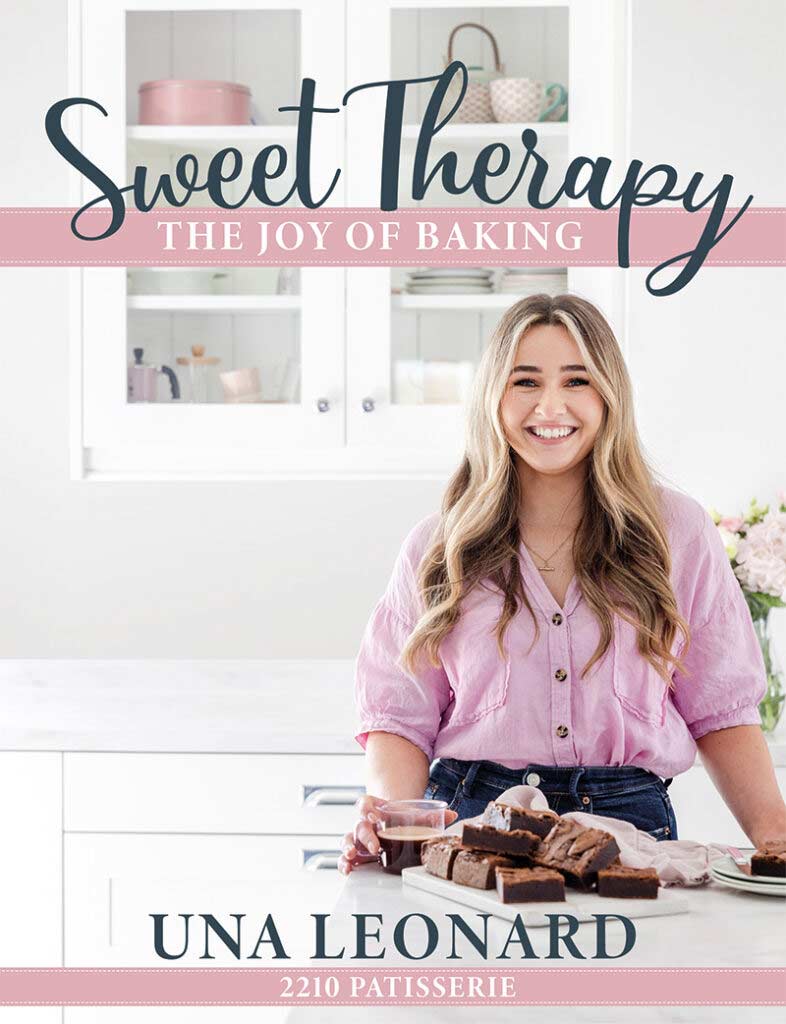 Buy from Amazon (€17.20, hardback)
Una Leonard's bakery 2210 Patisserie is renowned for its bestselling brownies, blondies, dotie bars, cookies and cakes.
Now, in Sweet Therapy: The Joy of Baking, Una shares her unique story of how baking transformed her life and, for the first time ever, the mouth-watering recipes that have turned her bakery into a popular destination and her thriving online business into the phenomenal word-of-mouth success it has become.
With over 80 delicious recipes – from Una's White Chocolate Biscuit Cake and her beloved dotie bars, to her Kinder Cookie Squares and gluten-free versions of her most-loved creations – Sweet Therapy: The Joy of Baking is a testament to the healing power of baking and a celebration of the good things in life.
Lush: Recipes for the food you really want to eat by Daniel Lambert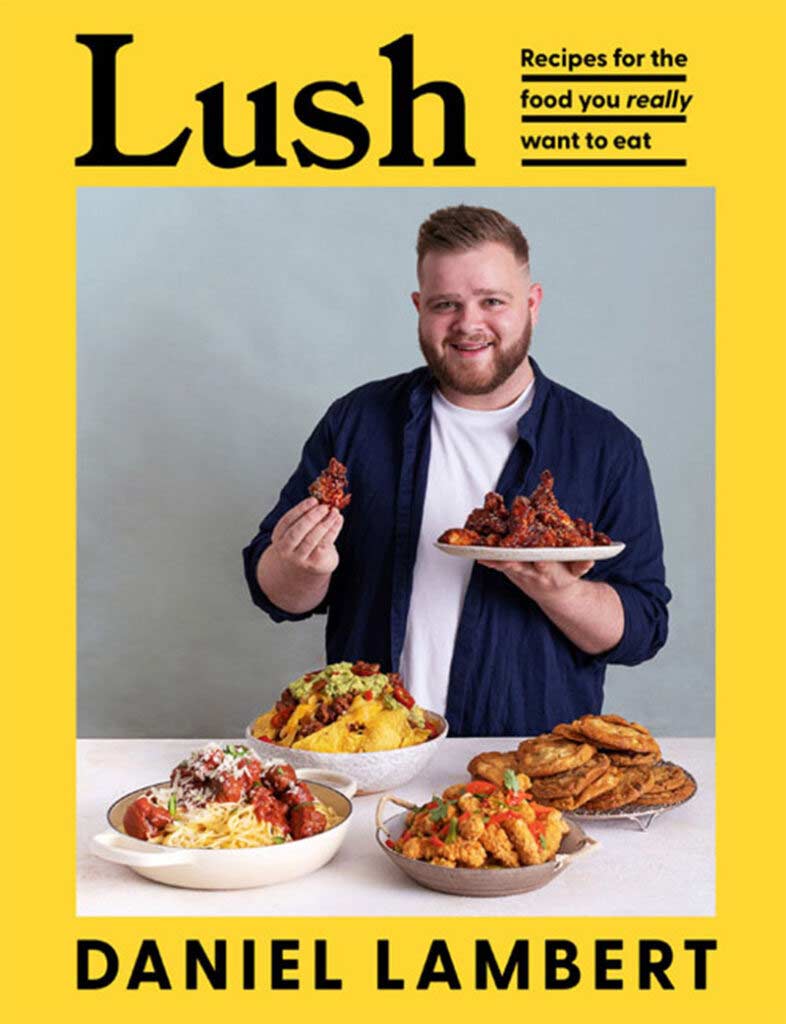 Buy from Amazon (€18.35, hardback)
Enter the comfort zone with 100 easy-to-make recipes from Irish social media sensation Daniel Lambert. As an award-winning chef who honed his craft cooking for friends and family, Daniel has shared his unique take on Irish comfort food classics with millions of people around the world – and now you can recreate them, along with dozens of new recipes, at home. Whether it's Salt and Chilli Chicken for Friday night dinner, Irish-Style Potato Nachos for big nights in, or the ultimate crowd-pleaser, his famous Coca-Cola ribs – so wrong but so, so right – Daniel has something exciting, easy, and delicious for every occasion. So load up your forks and get ready to change the way you eat at home forever: LUSH is the feelgood cookbook you've been waiting for.
Lili's Family Favourites by Lili Forberg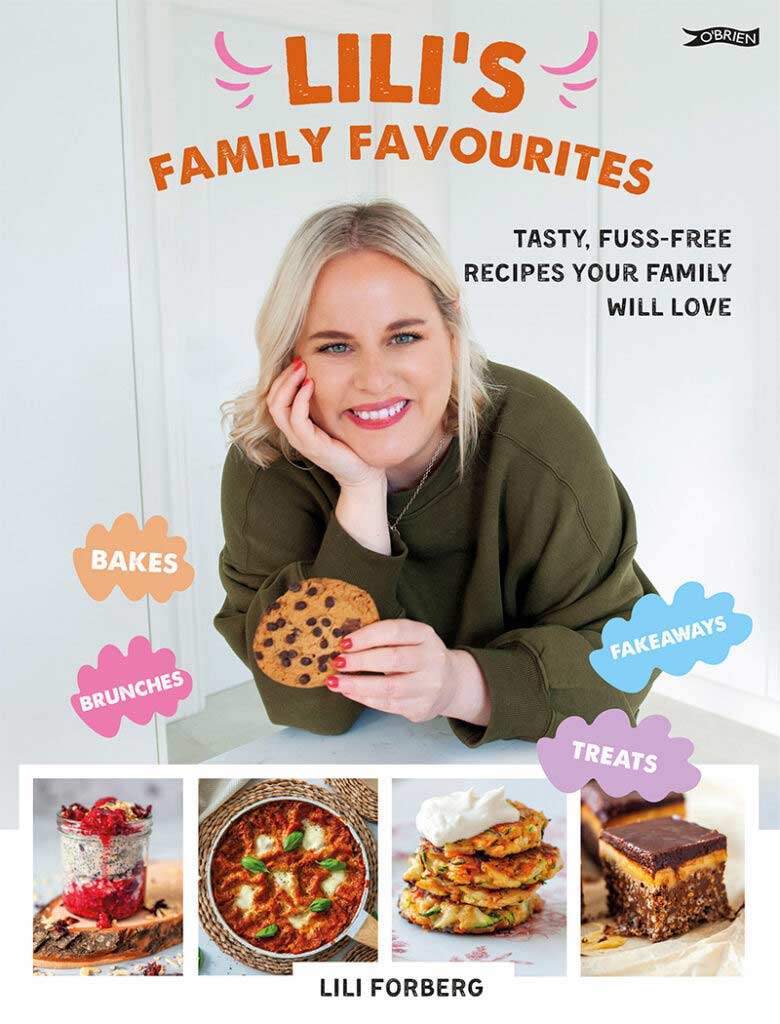 Buy from Amazon (€17.57, hardback)
Cooking for your family doesn't have to mean sourcing specialist ingredients and spending hours in the kitchen. In Lili's Family Favourites, busy working mum and Instagram foodie influencer Lili Forberg shares her tried-and-tested recipes for simple, delicious meals, using only supermarket ingredients. Rustle up a fakeaway in less time than a delivery would take, create a showstopping dessert that will wow your friends, prepare lunchbox staples in advance, spend a lazy weekend morning making a yummy brunch. With these easy, fuss-free, super-tasty recipes, you'll be cooking with confidence in no time!
Bake: Traditional Irish baking with modern twists by Graham Herterich
Buy from Amazon (€24.39, hardback)
Graham Herterich, aka The Cupcake Bloke, has always been fascinated by taking classic Irish recipes and giving them a modern twist. By classic, he means proper bakes like soda bread, tarts, porter cake and brack all the way up to modern classics like jambons, cheesecakes and fifteens.
In Bake: Traditional Irish Baking with Modern Twists (Graham's first book), every recipe for a traditional bake is followed by a fresh new spin using the ingredients available in Ireland now, from advieh to zhug. It may not be an exact update of the recipe – it could be a modern interpretation of the flavour combination or a reinterpretation of the concept, like a classic coffee and walnut cake reimagined as a coffee and walnut pavlova with coffee poached pears. 
Food is a powerful link to our past, so writing the book also became a trip down the memory lane of Graham's childhood, teens and early twenties, all the way through to the last few years, when he became more confident in his food, flavours, inspirations and textures and realised that baking is more than just an action – it's an invitation to the people you are going to share it with, a symbol of generosity and a gesture of love.
Oh, nice to be back sharing some food stories after a lengthy Covid break, don't you think?
Contains affiliate links to Amazon. Prices correct at time of writing. The winners will be announced on 23 November at a special ceremony in Dublin's Convention Centre with the An Post Irish Book of the Year show airing on RTÉ on 7 December.