The 2020 edition is a record breaking year for the Michelin guide. It's also a bumper crop for the Irish with seven new stars heading to five restaurants.
Joining the list for 2020 with their first star are The Oak Room at Adare Manor (Limerick), Bastion (Kinsale) and Variety Jones (Dublin).
Northern Ireland's list has grown to three with The Muddler's Club (Belfast), joining city-mates Ox and Eipic.
Open a mere four and a half months at time of writing, Aimsir at Cliff at Lyons (Celbridge) debuts in the guide with two stars.
The Greenhouse was also awarded a second star, in one swoop bringing the number of two star restaurants in Ireland from one to three.
Here's your new entries for 2020.
The Oak Room at Adare Manor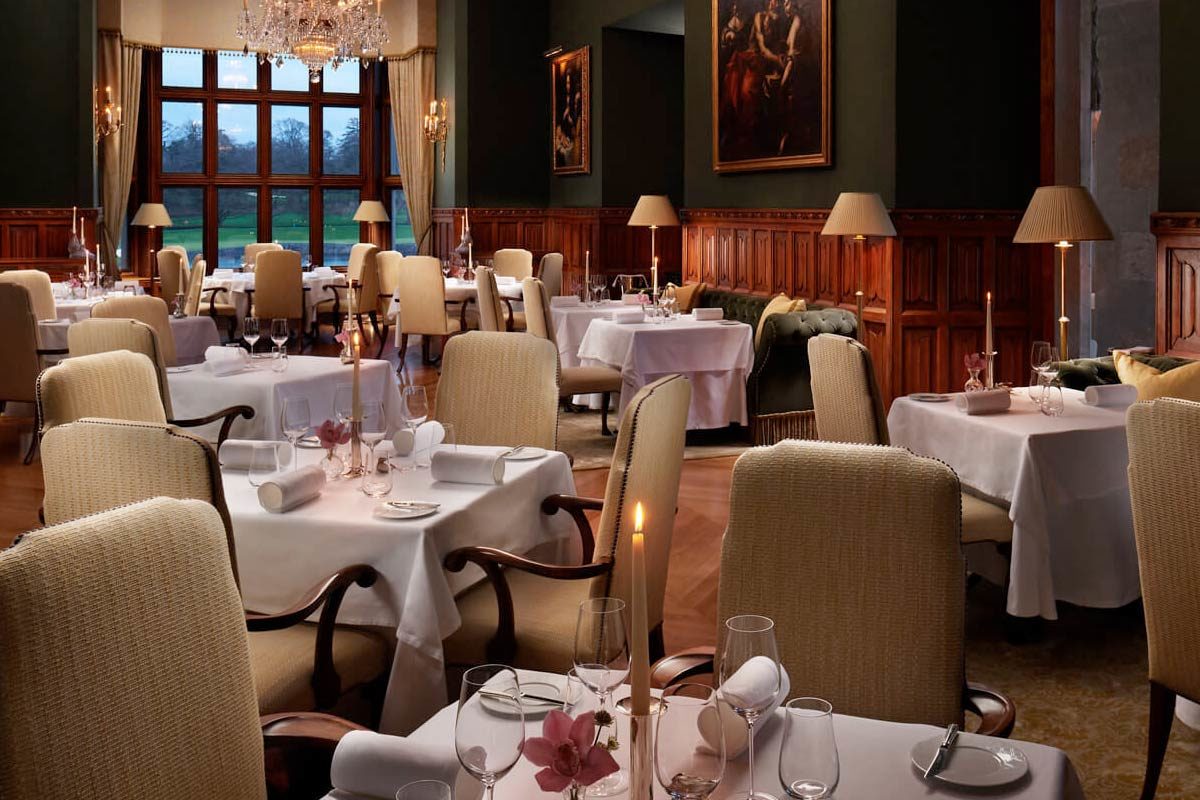 The first new Michelin star for Ireland on Monday was awarded to The Oak Room at Limerick's Adare Manor.
Chef Michael Tweedie hails from Devon with inspectors praising the championing of "Ireland's artisan producers in his understated modern dishes".
Visit AdareManor.com.
Bastion, Kinsale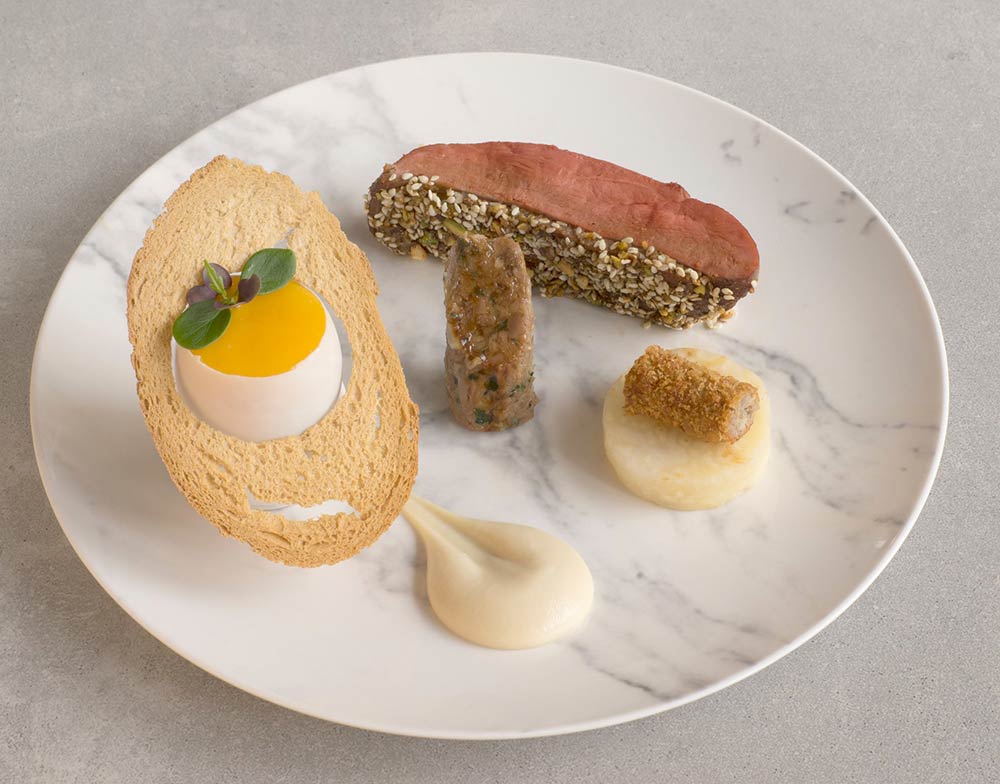 Lamb-lover (according to his interview on stage) Paul McDonald (chef) and Helen Noonan (owner) operate 50-seater Bastion in Kinsale, Co. Cork.
The inspectors for 2020 praised McDonald's "pared back cooking (revealing) his reverence for his local ingredients".
Building on the success of Cork for 2019 with the addition of three new stars to the culinary landscape, Kinsale gets one of its own.
Visit bastionkinsale.com
Variety Jones, Dublin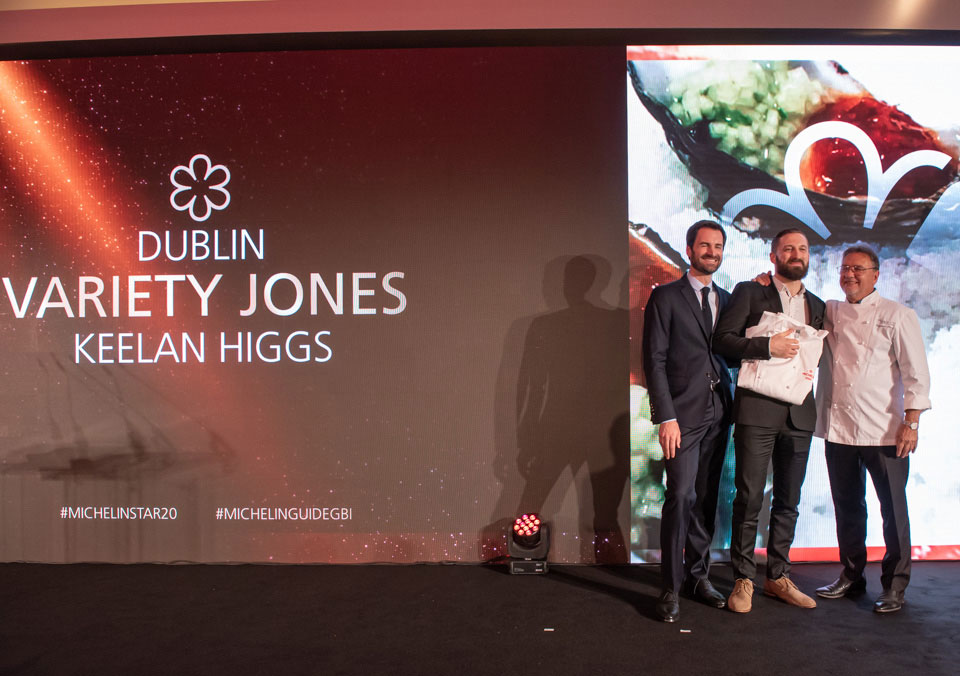 Variety Jones offers 'a holistic dining experience' in Dublin's city centre, Thomas Street to be precise.
A family affair, inspectors reported that chef Keelan Higgs oversees a calm, clever kitchen and makes great use of the open fire to gain the star while brother Aaron keeps things running smoothly out front.
Visit VarietyJones.ie
Aimsir at Cliff at Lyons, Celbridge
Aimsir will go down as the darling of the Michelin Guide for 2020, debuting with two stars – an Irish first. For quick context, they only opened in May 2019, less than five months from time of writing.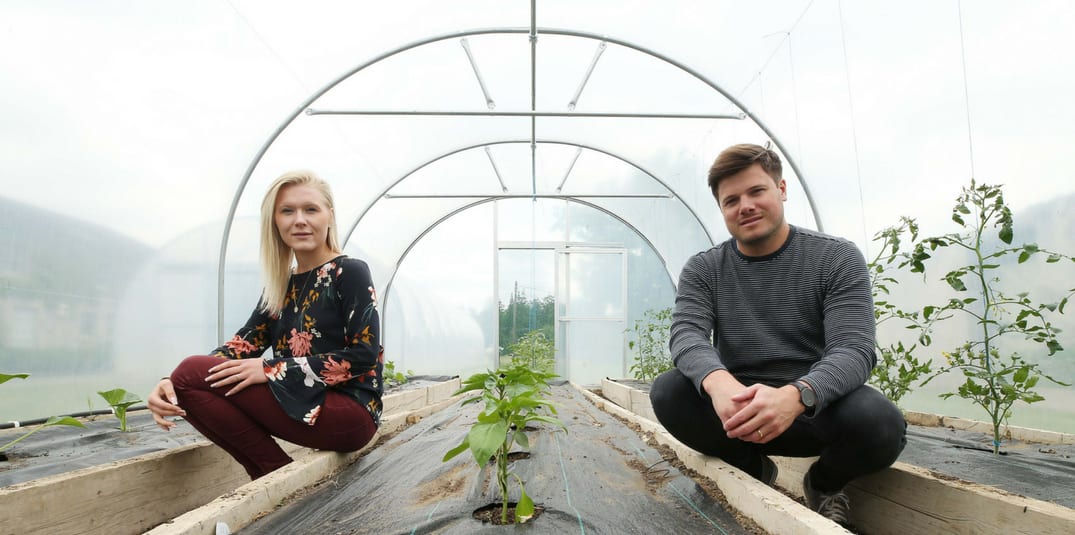 All barring one ingredient (sugar – though they're working on it), everything on the menu is Irish, 100%.
Chef Jordan Bailey was previously head chef at 3-star Michelin Maaemo where the two met, and a key member of 2-star Michelin Restaurant Sat Bains, whilst wife and front of house manager Majken Bech Christensen honed her skills at 2-star Michelin Henne Kirkeby Kro.
Visit aimsir.ie
The Greenhouse, Dublin
It doesn't really matter who you talk to, whether previous patrons or chefs around the country. Mickael Viljanen seems to be a magician – one with an incredible passion for all things food, coast to coast and beyond.
While The Greenhouse has been in the guide since 2016, it's been all go and all change under Viljanen's watchful eye.
Recent developments include a new kitchen, with a refurbishment on the way after Christmas but it seems that putting less on the plate and focusing further still on the best of food has helped push the restaurant to new heights.
Inspectors this year hailed the cooking with depth, clarity and flair; sauces are stunning and dishes have plenty of personality.
Best of luck finding someone who will tell you that second star isn't hard earned and incredibly well deserved.
Visit thegreenhouserestaurant.ie.