On Tuesday, the Irish Government announced that mass gatherings – events requiring licenses for over 5,000 people – would be suspended until the end of August.
When it comes to music, that means the likes of Saltwater, the Sea Sessions, Indiependence, Body & Soul, All Together Now and more have had to bow out. That's also a lot of festival food traders without summer business.
For dedicated food festivals and events, that means more will fall for this summer, the Enniscorthy Rockin' Food Festival the latest of those to bow out for 2020.
Organisers made the announcement via social media at lunchtime on Wednesday.
The Wexford event has been booming in recent years with the August bank holiday weekend transforming Enniscorthy into a world of food and music for four days and nights.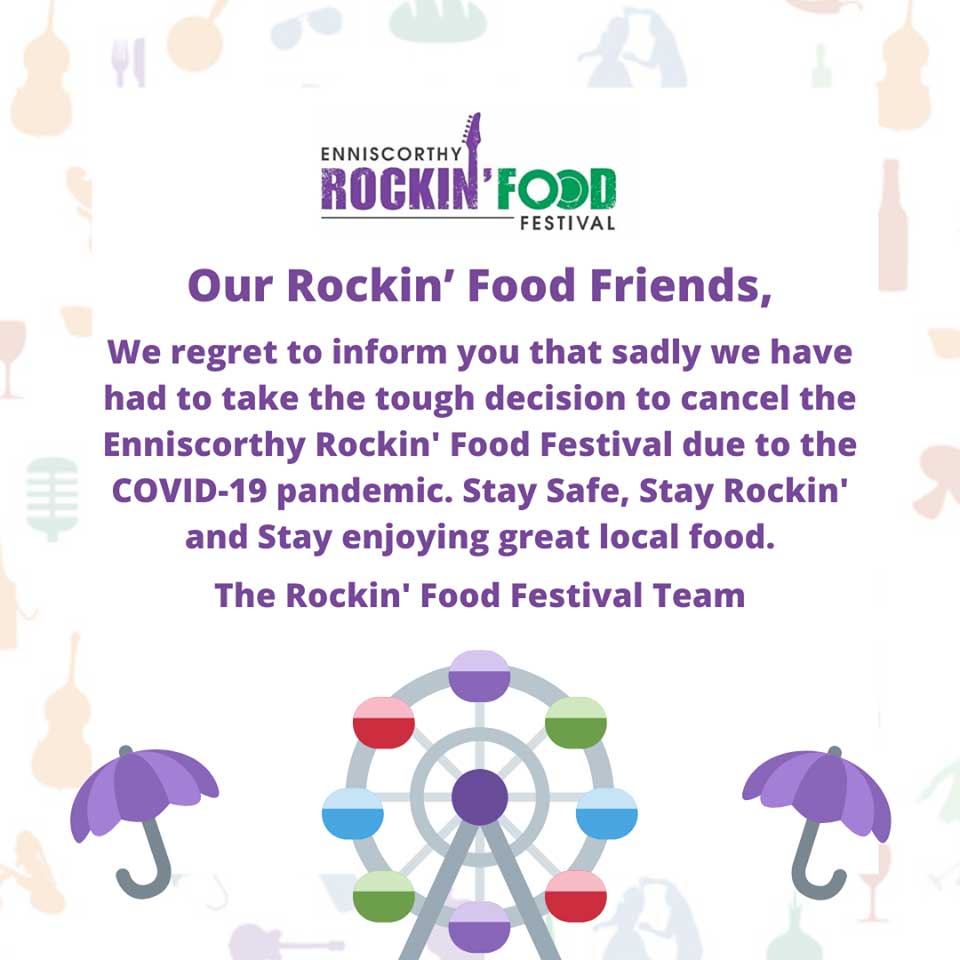 Statement on 2020 Enniscorthy Rockin' Food Festival
"We regret to inform you that sadly we have had to make the tough decision to cancel the Enniscorthy Rockin' Food Festival 2020, due to the COVID-19 pandemic and recent Government restrictions on events this summer. We sincerely apologise for any inconvenience this may cause you."
"This is not a decision we have taken lightly, we understand that the Rockin' Food Festival is the highlight of the year and its cancellation will have implications for so many. However, the health and safety of our visitors, volunteers, vendors, artists and extended communities to which they belong, takes total precedence at this time. "
"We look forward to welcoming you back to #RockinFood2021 for an incredible celebration of Food, Rock n Roll and Family Fun. " (via)
Other festivals and events
With other festivals and events impacted, the food events landscape in Ireland this summer, quite possibly through the latter stages of 2020, should be fairly quiet.
If you're involved in a big event this summer, maybe exploring dates for the end of the year or pulling things until 2021, let me know.