It's full steam ahead for this year's Enniscorthy Rockin' Food Festival, taking place 3-6 August.
Launching this past week, the festival returns to Enniscorthy, Co. Wexford, bringing with it 80 vendors taking over the streets and around 120 festival events.
The festival is promising a brand new and impressive schedule of chefs, producers and special guests in the free Food Marquee. For the music lovers, there's a lineup of free outdoor gigs mixing Irish and international rock 'n' roll acts.
For the families and young children there's also a whole helping of workshops on everything from slime making to pizza making, Lego to cupcakes and puppet making to chocolate.
Download: Grab a PDF brochure for this year's festival here.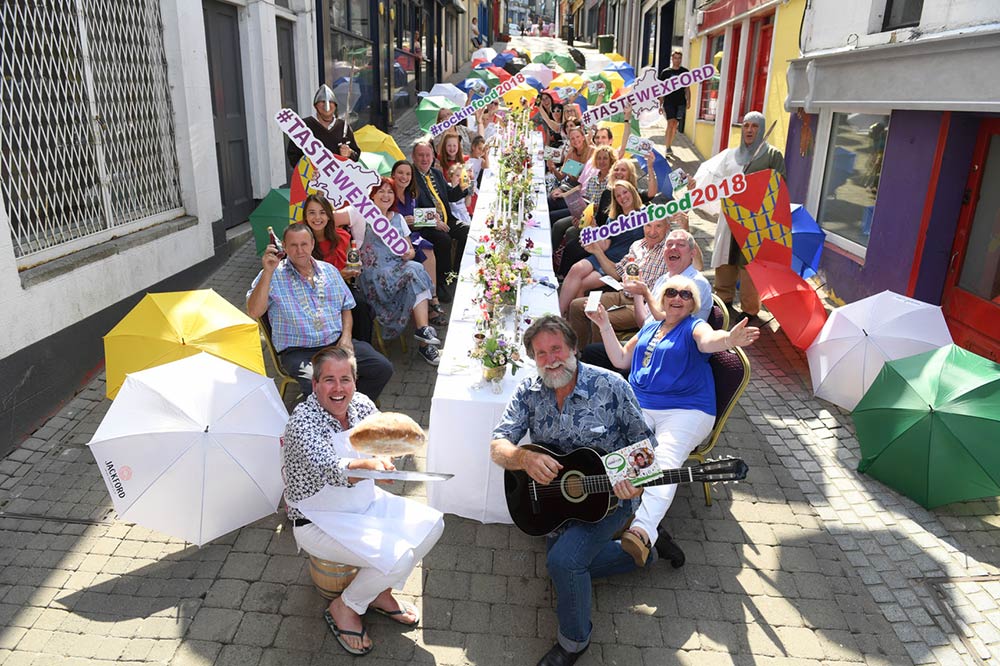 The big ticket events
Looking through the programme, there are several big ticket events ranging from €20 up to €75. Gin is high on the menu with a gin talk and taste event at the D-Bar on the Thursday night, followed by a ferris wheel (yes) gin and tonic sampling on the Friday evening.
Susan Boyle returns with her 'Wine Goose Chase show on the Saturday (€50) while the Bean & Goose founders Karen and Natalie Keane host an adult chocolate truffle making workshop, also on Saturday at The Wilds.
The Food Marquee
The Food Marquee this year runs 12-6 on Saturday and 11-5.30 on Sunday. Saturday's talks (all free) include Sinead and Llieam Byrne of Macamore Buffalo, Clodagh Davis (Naturally Cordial), Sally Barnes (Woodcock Smokery), chef Anthony O'Toole, Fiona Falconer (Wild About) and fish smoker Michael Walsh (Ballyhack Smokehouse). They continue Sunday with demos from Rosaleen Burke, Edward Hayden, Paul Hynes, Natasha Czopor and more.
The Rockin' Food Festival 2018 will take place from the 3rd – 6th of August 2018, the Bank Holiday weekend.
If you have details on an event to share, or you would like to talk about it on an upcoming podcast, drop me an email.