Burren Dinners has been out since the October bank holiday weekend but with everything in the past few weeks it's only now I'm really getting into it.
The wait, it turns out, was worth it.
As books go, it's as much about the people and those behind the food as it is the actual dishes among the pages.
Note: I was sent a copy of Burren Dinners for review previously by O'Brien Press. Check the footer for links to pick up a copy on their website.
Burren Dinners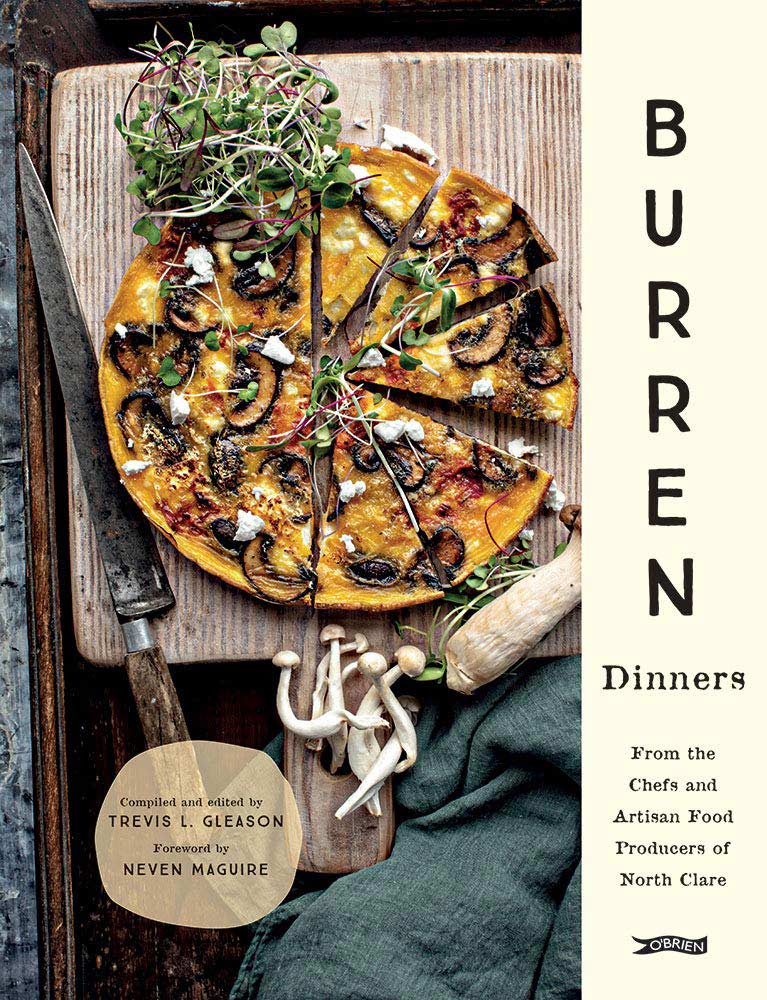 Burren Dinners is the latest publication from author and former chef Trevis L. Gleason, the author of 2017's Dingle Dinners and Chef Interrupted.
With just shy of 300 pages of stories and recipes, there's plenty to digest. The champions and chefs featured among the pages were tasked with preparing a three course dinner so everyone serves up a starter, main, maybe some sides, and a dessert.
The rest is up to you.
The Champions & Chefs
Every county in the country has their food champions, by choice or by designation. Those who strive to produce the best their region can and do their promote homegrown and locally sourced produce.
The Burren region is rife with high class food producers and chefs.
Featured in Burren Dinners you'll find
Hugh Robson (Glencarn Farm)
Birgitta Hedin-Curtin (Burren Smokehouse)
Lesley McSweeney (Hazelwood Lodge)
Fabiola Tombo (The Copper Pot)
Robbie McCauley (Gregans Castle)
Siobhán Ní Gháirbhith (St. Tola Irish Goat Cheese)
Eva Hegarty (Burren Free Range Pork Farm)
and that's only the tip of the iceberg for local names.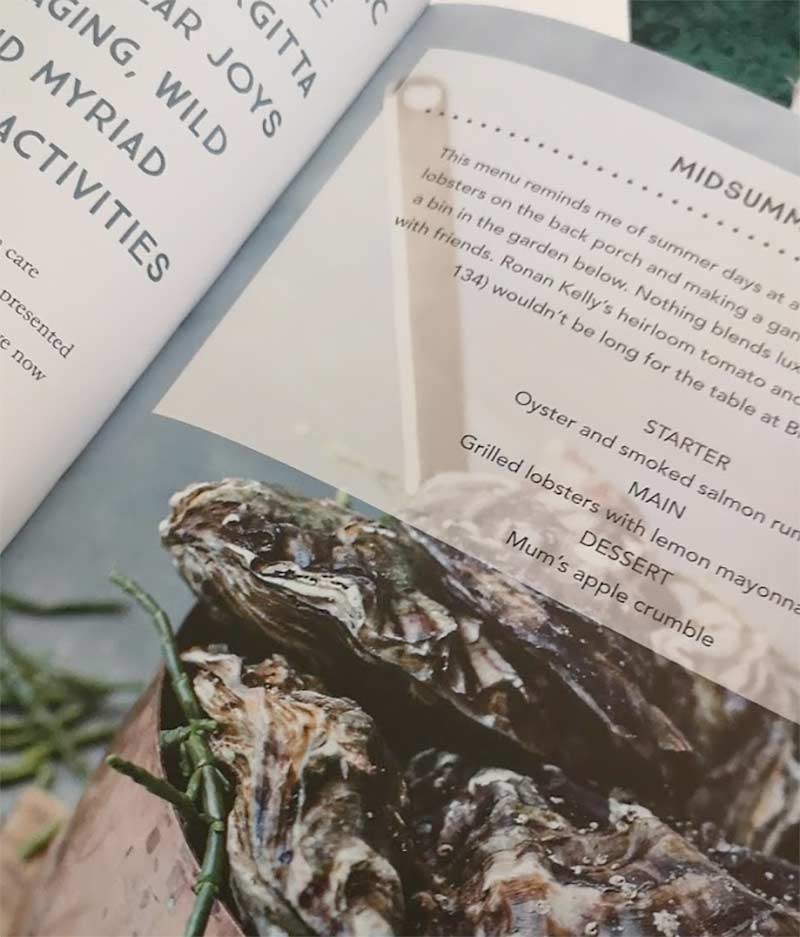 Recipes
How about a buckwheat-beetroot risotto with goat cheese and duck egg to serve six? Or confit of pork belly with rhubarb and rose-petal subh with a side of hasselback potatoes.
Or bring it back to a proper Sunday roast with Cathleen Connole of Burren Fine Wine and Food, kicking off with a crab and smoked salmon salad before tucking into a roast leg of lamb with vegetable gravy and some rosemary-roasted potatoes on the side.
It's a book that gives you a real feel there's something for everyone in there, mixing modern and traditional Irish cuisine with ease.
Granted I might have to hop in the car to try Siobhán's yogurt-marinated kid goat kebabs with a roasted aubergine dip (2020 will be the year I do some cooking with goat I reckon).
The ingredients are all relatively accessible and the instructions easy to follow.
Even if you're not into cooking at all, at the very least you'll learn a boat load about what's happening under the hood of the food scene in the Burren region.
Burren Dinners is available now from all good book shops via O'Brien Press, RRP €24.99. It's also available on Amazon here.