BelFeast – the Belfast food festival – takes place this coming weekend.
March 23-25 sees the Cathedral Quarter in Belfast, Northern Ireland, transform into a haven for food lovers.
This is a new three day food and drink festival for Belfast. It's aim, to showcase everything great about the local food and drinks industry, with support in the mix from Food NI. Local restaurants, cafés and bars are all involved along with some of the finest chefs, food writers and creators in the UK.
It gives a platform to both emerging and established stars of the local food industry. On top of it all, there's a good layer of entertainment from the local arts and culture scene.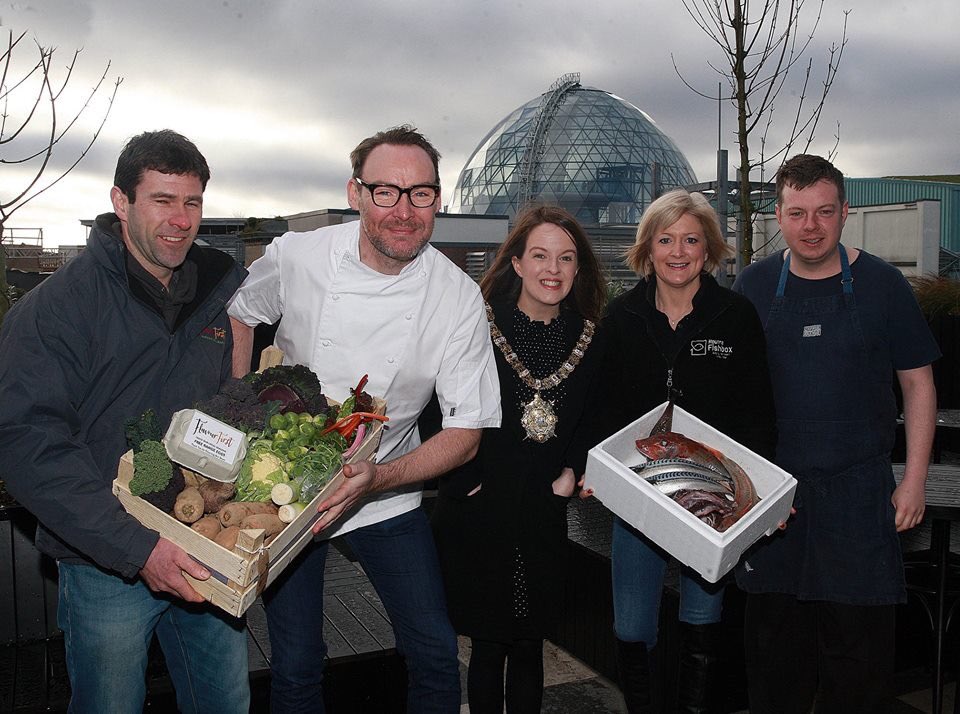 At the time of its launch, Belfast Lord Mayor Nuala McAllister was quoted as saying the festival "will be a fun experience for everyone, and boost our reputation as a food destination."
"Lonely Planet 2018 has already named us as one of the best places to visit and a big reason for that is our food culture."
"BelFeast will shine a spotlight on Northern Ireland's outstanding food and drinks industry from the farmers and artisan producers who offer a dazzling variety of choice, to the restaurants and chefs who combine local ingredients to create mouth-watering meals and memorable dining experiences."
What's happening at BelFeast?
The food market and hub will be set up by St. Anne's Cathedral mixing over 40 producers and street food vendors for the weekend. Check the links below for the full list of vendors.
From the best of Belfast brunching, to seasonal eating, fish made simple to the magic of meat, there's plenty of demos at The MAC over the weekend.
Events at BelFeast 2018
Check out the BelFeast programme here
When you're done, check out belfastcity.gov.uk/belfeast or keep an eye on the #belfeast hashtag.