Ever thought about getting into beekeeping?
There's a course for that.
Kilkenny's own Francis Nesbitt is hosting one of his last beekeeping courses of the year at the end of this month.
He tells me that the Beginners Beekeeping Course is "ideal for those who have had some previous experience with keeping bees and for those with no previous experience whatsoever."
So either way, you're covered.
Listen: Interested in honey? Check out this edition of the Ken On Food podcast.
With biodiversity such a hot topic, Kilkenny has already adopted the bee as its county emblem and this year's Savour Kilkenny Food Festival will have another major focus on 'bring back on the bees' with Brian O'Toole from Leinster Honey involved.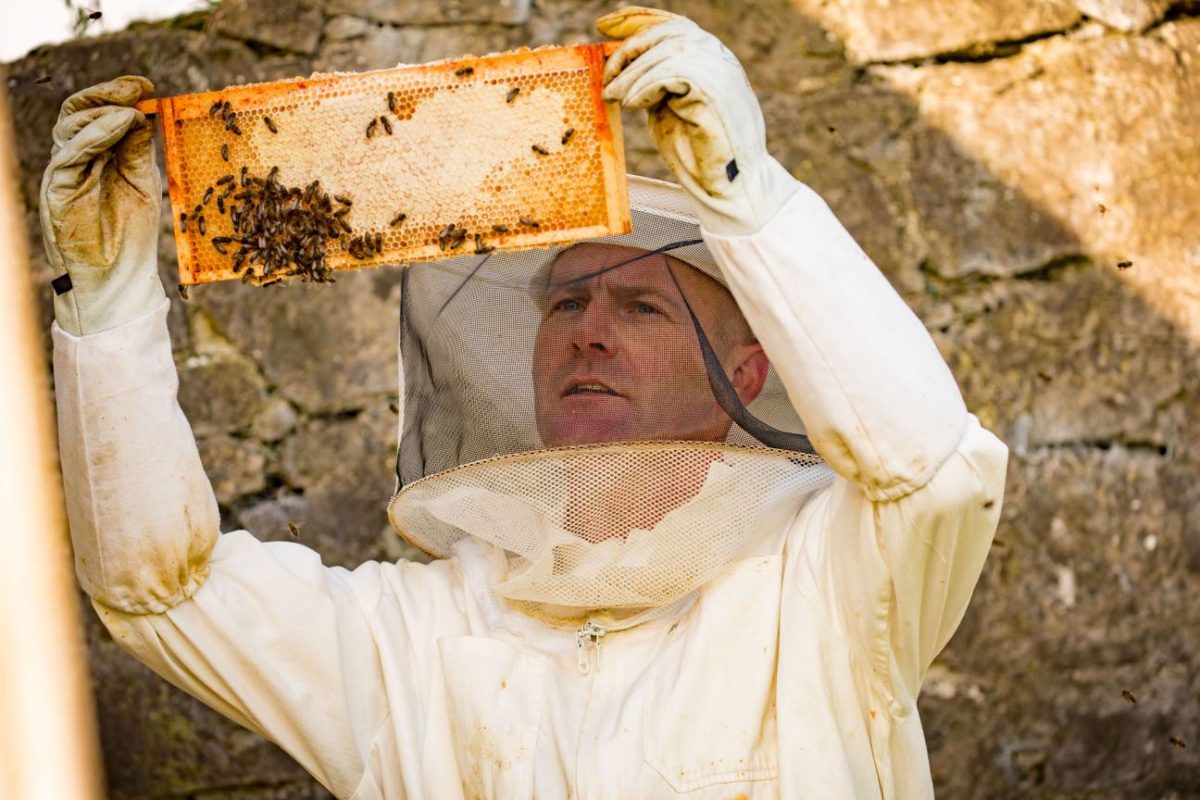 About the course
It's a one-day course, running Saturday 27 July and runs the full day from 9.30am.
From sourcing bees, to hives, equipment, techniques, tips, tricks and more, there's a lot of ground covered over a full day.
There is a cost involved (€145) but you'll also be treated to a lunch of local fare and refreshments right across the day.
Plus (having been out myself) you've got sheep, goats, alpacas, peacocks and more to keep you company.