For Savour Kilkenny, in the flesh, it's been a while.
I don't think online or hybrid events for lovers of food festivals cut it, though we had to make do across 2020 and 2021. Thankfully for 2022 we're able to get a taste of the Marble City with the return of the Savour Kilkenny Food Festival this October bank holiday weekend.
It hasn't been long in coming around either with events underway as early as tomorrow for the Foodpreneurs – Food Product Development event at the Parade Tower.
By Friday, it's over to the restaurants locally for the official launch with a tapas and salsa night at Kilkenny Hibernian Hotel, a Bordeaux & Cheese night at Sullivan's Taproom, and Mexican Pairing with Mehé.co a Brewery Corner.
The centre-point of the festival has always been the market that envelopes The Parade from early on Saturday until late on Sunday where you'll find a world of flavours, traders, movers, makers and a star-studded lineup of chefs, cooks and food experts sharing their knowledge across demos and talks. This year, the market will run from 10am-8pm on Saturday and 10am-6pm on Sunday with demos also starting from 10am both days. You can find a full list of stallholders here.
Among those sharing their expertise are Rory O'Connell, local favourites Edward Hayden and Anne Neary, Daniel Lamber, Kwanghi Chan, Gráinne Mullins, Ian Hamilton, John Kelly, Derry Clarke, Kevin Dundon and more.
If you're making the trip to Kilkenny note that the area around the Parade and Castle Road will be closed to the public Friday through Monday with the nearest parking available at Ormonde Street (multistorey) or Market Yard (Dunnes Stores).
Savour Kilkenny Food Festival Timetable
Here's a full list of all of this year's events.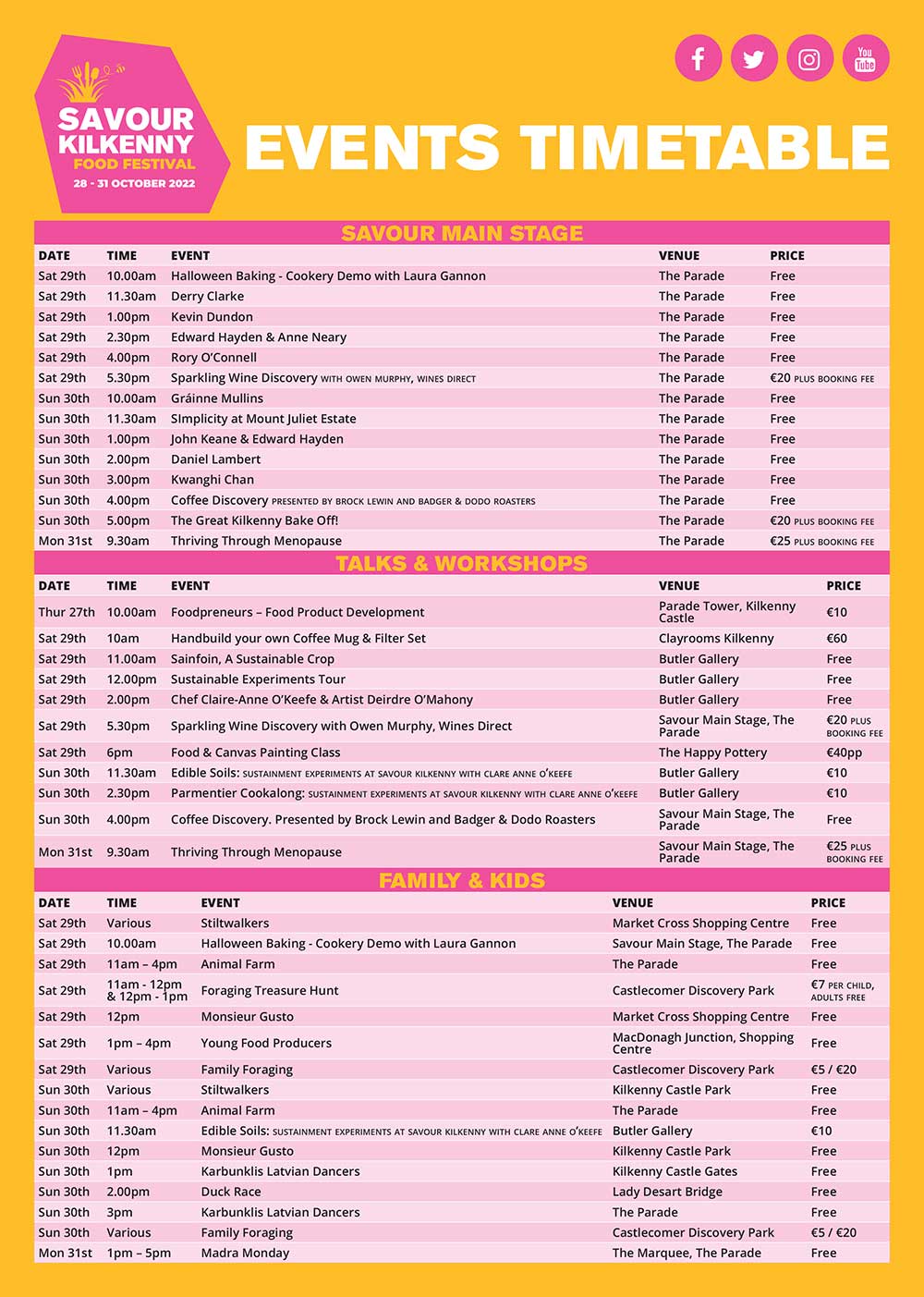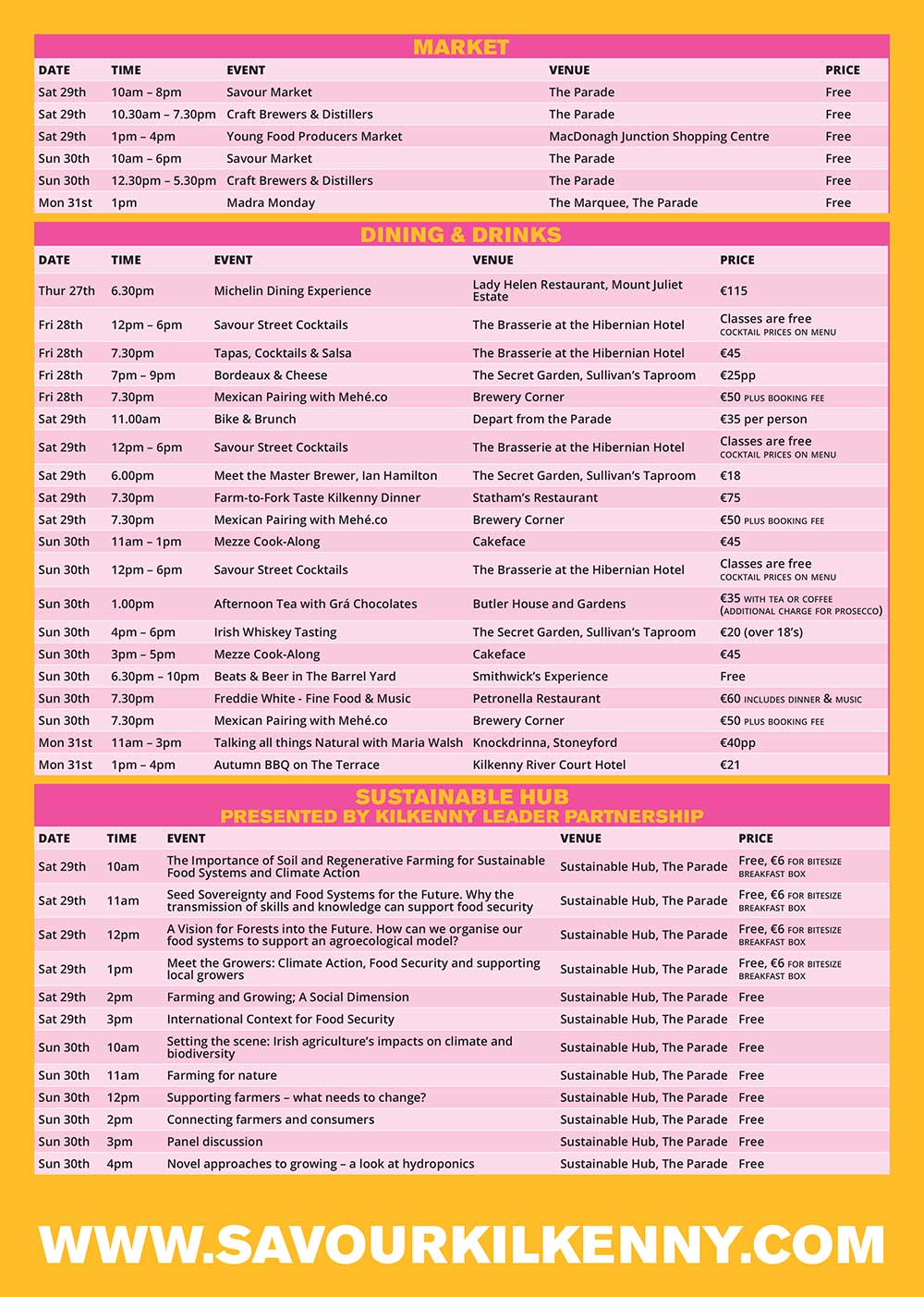 For more details or any ticketing information, check savourkilkenny.com.