If you're thinking on getting into food blogging, or blogging in general, or perhaps you're already up and running and looking for some good plugin tips, this list of blog resources should help. If you've something you think is a must-add, drop an email to [email protected]. Last updated: Sunday, January 19, 2020
This list contains affiliate links. Learn more here.
Blogging Software
When it comes to blogging platforms, there's only one that I ever recommend – WordPress. And by that, I mean the self-hosted version of WordPress. Ken On Food is powered by WordPress, as are countless client builds I've delivered since I began using the platform back in 2004.

When it comes to running a blog, particularly the complexities that can come with a food blog (think recipes, eCommerce), there's nothing I would rather put the time into. It's not going to cost you anything to get stuck in, and you can use WordPress.com for free to check it out in advance.
Domain Name Registration & Web Hosting
If you're serious about your personal brand and blogging, then you'll definitely need your own domain name and web hosting.
When it comes to product offering, customer service, bang for your buck and a team of people who really appreciate what you're trying to do, I'll go to Blacknight Solutions, head quartered in Carlow, Ireland, with Irish-based data centres.

Through Blacknight I'm hosting Ken On Food, along with countless other blogs, sites and stores that do anything hundreds to millions of pageviews monthly, effortlessly.
WordPress Themes for Food Bloggers
I'm lucky in that I've been designing and developing for WordPress since its early days.
Others prefer to buy an easy to use theme so I've picked out some useful ones and places to shop for them.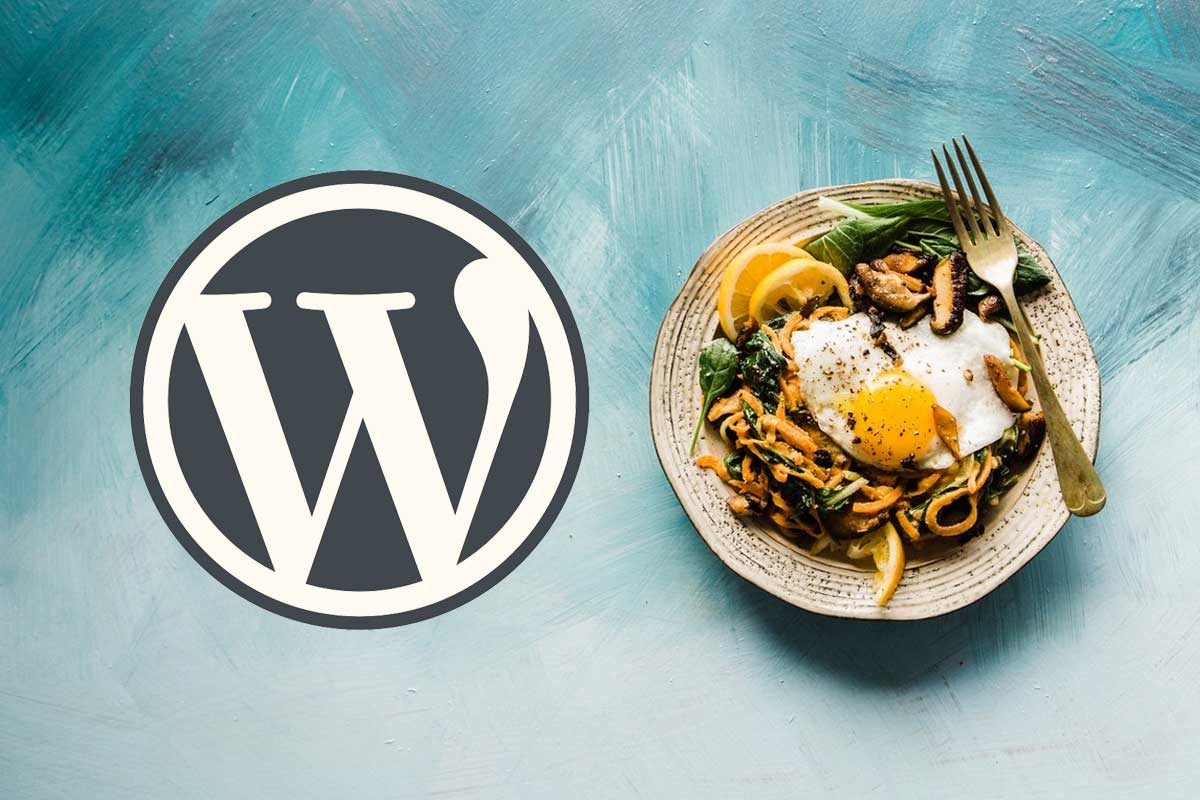 WordPress Plugins For Food Bloggers
Here's some WordPress plugins I find quite handy, and use myself, to improve my blogs over all.
WP Recipe Maker

If you're looking for a free and easy recipe plugin, this one should see you straight. It works out of the box under the new Gutenberg editor. More importantly, it's fully optimised for Google recipe search and also compatible with Pinterest rich pins.
Download it WordPress.org or check the demo site here.
Tasty Recipes
The team behind Food Blogger Pro unleased WPtasty.com with a suite of tools designed to help you with links, Pinterest and recipes.

Tasty Recipes is their powerful SEO and Google recipe-optimised commerical plugin. Give it a whirl here.
PowerPress for Food Podcasts

Thinking on hosting your own podcast? PowerPress allows you to manage everything from within your WordPress dashboard. Publish new episodes, submit to Apple Music and Google Music and lots, lots more
Download it WordPress.org or visit blubrry.com.
Food Photography Tools
When it comes to food photography, mine tends to be a mix of mobile and dSLR photography, depending on where I am.
Here's some of my favourite tools and resources from the photography side of blogging.
[List being revised]